How to Write an Informative Essay
Updated:

What's an informative essay? It's an academic paper that you write about an object, a phenomenon, an individual, or a situation to educate the audience. So, you answer the main question of the topic with details to equip the reader with knowledge.
While writing this kind of essay, you should follow a particular format. Like other essays such as narrative, explanatory, and critical, the informative follows the usual 5-paragraph format. Let's discuss the steps to follow when writing this essay, its outline, types of informative essays, topic examples, and tips for writing an effective paper.
If you have an informative essay writing assignment, contact us for informative essay writing help.


Are you in need of a high-quality, 100% plagiarism free essay or online class help?
Place your order and get 100% original work.
Steps for Writing an Informative Essay
Understand the topic of the assignment
Conduct research on the topic
Take notes as you research
Brainstorm your ideas and make a rough draft
Write the Essay and follow an Outline
Edit and revise the first draft
Submit your assignment
1. Understand the Assignment Topic
When given your assignment, take time to understand the topic first. Then, analyze how you are going to handle it and what are the keywords. Again, check on the task instructions like the word limit, submission date, and other additional information.
Check which referencing style you should use for your essay to prepare yourself. Are there any special formatting requirements that you don't know? This moment is appropriate to revisit anything you feel may hinder you from tackling the task.
2. Conduct Research on the Topic
An informative essay aims to educate your readers; therefore, you must conduct thorough research. Let your audience get the best details from your content and feel satisfied. Remember to use objective sources as you conduct your research. Go for published articles, scholarly journals, and peer-reviewed articles that will offer facts on the topic.
Also, you can check out online sources like reputable organizations, governments, and universities. But it's always best to start with Google Scholar.
Additionally, always keep the sources of your information for citation purposes. When you start reading, you will know the relevant materials, so keep them safe.
3. Take Notes as You Research
This tactic always works for many people. It's easy to grasp concepts from reading material when you make notes. This technique helps you to incorporate your thoughts, keeping your work original. You already know that an essay should have an introduction, body, and conclusion. So, focus more on the body to generate your main ideas and expound them.
4. Brainstorm Your Ideas and Make a Rough Draft
After gathering all the information from your sources, it's best to brainstorm on the main topic ideas. First, create a road map of your essay by forming headings and subheadings of the topic. Then, gather all the relevant information under each section and add your thoughts to the explanations.
Let your thoughts connect to the topic and provide enough evidence from the materials. Again, ensure you do free writing to encourage the flow of thoughts. Don't dwell so much on the format but on your concepts on the topic. Write non-stop for around 10 minutes on anything you have about the topic. Don't stop to make edits or corrections, as this will interfere with the thinking process.
We have an elaborate brainstorming technique that can help here.
5. Write the Essay and Follow an Outline
After writing down all your ideas, it's time to organize them into paragraphs. Focus on the flow of ideas in the essay by making the necessary transitions. Ensure you follow the correct outline of your essay, as discussed below.
Let each paragraph carry one main idea. Then use support statements as evidence for your idea or examples for further explanations. Each paragraph should thus portray unity by explaining one idea, relating to the thesis, and showing coherence.
6. Edit and Revise your Essay
Start by reading through your essay to check on language. Read it loud to listen if any phrase sounds awkward, and revise it accordingly. Check also for the words used many times and change them. If, for instance, you use the word edit several times in the same paragraph, your work seems clucky and unpolished. Finally, proofread your work for spelling and grammar errors. You can read more details on writing informative essays, especially on nature topics.
Informative Essay Outline
An informative essay should have a five-paragraph outline as follows;
Introduction ( first paragraph)
Hook
Background information
Thesis statement
Topic sentence
Supporting evidence
Concluding sentence- transition
Topic sentence
Supporting evidence
Concluding – transition
Topic sentence
Supporting evidence
Concluding-transition
Conclusion (fifth paragraph)
Reiteration of the thesis statement
Summary of the main points and conclusion of the essay
You should follow the above structure as you write your essay. Let's discuss each of the sections in detail as follows;
Informative Essay Introduction
In every introduction, like in research papers or literature reviews, you highlight the topic question on the discussed issue. The essay should begin with a hook to catch the reader's attention.
Your introduction shouldn't be very long for an essay, especially if you are researching a general topic in society. Include the background content of the topic and the thesis and make a transition into the body.
Thesis
The thesis should focus on your essay. It's your last introduction sentence and should summarize your main point. So, the thesis statement should have the following features ;
Elaborate on the essay's purpose without expressing your opinion on the topic.
The argument should be precise and readable
The statement should appeal to the reader to encourage them to read more.
Informative Body Essay
Use the body section to educate your audience on the topic. You can have three or more paragraphs depending on the essay word limit and the discussion content. In each paragraph, remember you should make a claim, support evidence, and offer explanations (CEE, formula).
The claim should be the topic sentence with the main idea. So, offer evidence of your claim from the sources that you have. Remember the evidence should be factual and credible, and ensure you include citations. If you are having issues creating and organizing paragraphs, read this guide.
Informative Essay Conclusion
After writing the essay, it's a moment to wrap it up. Your conclusion should restate the thesis and provide final thoughts on the topic. Then, create a general concluding statement to finalize your essay. Also, explain the essay topic's significance and its application to the audience.
After you finish creating your essay outline, here is a checklist.
Which are the Types of Informative Essays?
Educating an audience on a topic can be a broad term; thus, several types of informative essays exist.
Definition essay - the simple form of an informative essay: it defines and gives background information on one specific topic or subject.
Descriptive essay - it's the description of an individual, an event, a situation, or an issue. This essay makes the reader understand the experience as much as possible.
Compare and contrast - it's a complicated form of an informative essay. The essay explains how a situation is similar or different from a given angle.
Cause and effect - explain how something came into existence or its effects on other things.
Process essay - it's a how-to guide. This paper gives the details of the steps to make something happen.
Narrative essay - more of storytelling; this essay gives information about a personal experience.
So, the purpose of an informative essay is to educate the reader without any subjective opinions or trying to persuade them. If you need writing help in any of the above informative essays, reach out to us.
Best Informative Essay Topics
In case you choose from a list of topics, there are some key things you should remember.
Understand the topic
Choose the topics that you like
Consider your audience for the essay
Ensure the topic isn't too broad or very specific so that you get quality information
Choose a topic with interesting information that can attract the reader
Choose a topic that has reputable sources of reporting
If you apply the above tips, choosing a topic won't be hectic. Again, it will be fun researching and writing about the subject. Below are some interesting topics you can write on in informative writing.
Check out some quality informative essay samples and topics here.
College Informative Essay Examples
Best ways of handling final exams anxiety
Describe the political system in your country
What's the difference between the first years and second years in college?
What's the journey of becoming an entrepreneur?
What are some of the effects of Covid 19 on families globally?
High School Informative Essays Examples
What impacts does regular exercise have on your body?
What are the ways of making money online?
What are the fun things to do with a drone?
How to protect your data online
What are the effects of social media on teenagers?
What's the difference between socialism and communalism?
More Essay Examples Ideas
Why is the beach the best vacation spot?
How do plants make their food?
What are the best ways of dealing with the rising mental health issues?
How can a developing country recover from a debt crisis?
How to do fish farming in dry areas
What are the factors that lead to war in a country?
How to prevent or minimize domestic abuse.
How to curb drug abuse in schools
How to acquire property today
Benefits of barter system for business
What were the economic impacts of the titanic sinking?
Does the above topic sound too challenging? You can always ask for informative essay writing help.
Common Errors Students Should Avoid in Informative Writing
This paper may sound easy to handle, but you should note and avoid a few things.
Use of personal pronouns – this essay should inform and not provide an opinion about the subject. If you use personal pronouns, your work sounds more like thoughts than facts and won't be interesting to read.
Analyzing the content - don't get tempted to give your thoughts or emotions on the topic because you will mislead your audience. Instead, give the facts on the subject and leave the reader informed and not confused.
Repetition - make sure your content isn't repeated several times; thus, it's best to proofread accurately.
Lack of honesty - it's best to provide data on all the information or content you give. Failure to have supporting evidence makes you look dishonest in writing, which doesn't sound good for any academic writing.
Lack of logic - your essay should have a systematic flow of ideas. Don't write ideas after ideas. Instead, follow the outline we explained above, especially in the body. This outline will make the essay consistent, smooth and clear. Always remember to use the best choice of transition words.
Neglecting thesis statement that holds up the rest of your essay. The thesis reveals the main idea of your paper and the focus of your discussion. If you ignore the thesis, you will likely go off-topic and confuse the reader.
Using inappropriate sources of information - there many sources of information in this modern era. However, it's not every piece of data you can trust, especially on the web. Instead, go for peer-reviewed journals, published articles, and credible organizations like government and education centers.
Make sure you avoid the above errors and apply these tips in your informative writing:
Organize your key ideas on the topic logically
Connect the ideas in the paragraphs with appropriate transitions
Write interesting conclusions that tie back to the thesis statement
Work on better writing, proofreading, and editing skills
Write for your audience in a simple, clear language
Focus on educating your readers on the topic
Conclusion
This article discusses the basic foundation you require in writing an informative essay. We have given you the key steps to writing this essay, the structure or components of the essay, and the purpose of this essay. The aim of an informative essay is key so you don't divert from the main agenda.
The essay aims to educate the audience on a specific issue without giving your stand or argument. If you start giving your opinions on the subject, you will end up confusing your reader, which won't serve the purpose of this essay.
There are several types of informative essays discussed like the narrative, cause and effect, process essay, and more. Ensure you can differentiate each essay and even learn how to write them. Whenever you need a graduate essay writing service, always turn to us for quality work.

---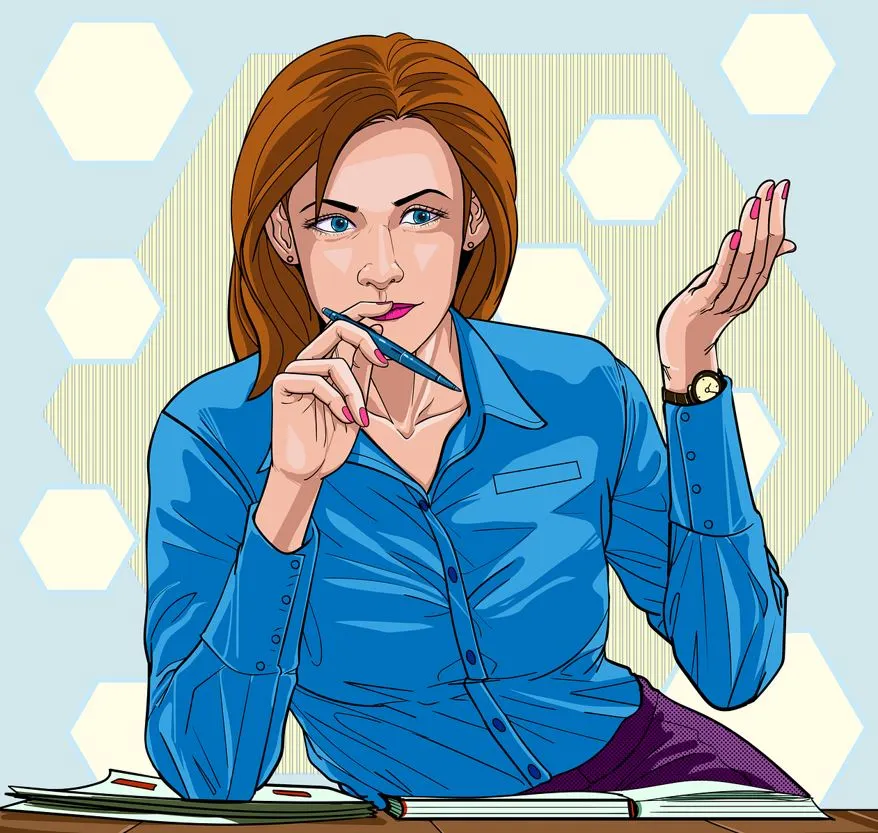 Meet the author
By
Melanie
Melanie is a seasoned writer with more than 8 years of experience. She is passionate about academia and works off the clock to ensure she write the topnotch content for her readers.