Tesla SWOT Analysis - Detailed Internal and External Factors
Updated:

We have all heard about Tesla or its CEO, Elon Musk. If you have not, chances are high that you are not from this planet. Tesla has revolutionized the vehicle industry in ways no one could have imagined. It has vehicles, including trucks, which are electric-powered and can drive themselves, among other mind-blowing features. Nonetheless, even though these machines are on their own level, they are not foolproof. They have several drawbacks that can even bring life-threatening consequences. This article will do a SWOT analysis of Tesla to unravel all the good and bad concerning the company.
We hope this article will assist you, students, in discussing Tesla's competitive dynamics. Keep in mind that we are here for you. You can place an order if you need an expert to help you with your business assignment or any other homework from another field.
Tesla Inc. Background Information
Tesla is an American firm widely known for developing electric vehicles, though it also designs solar products and energy storage systems. It was founded in 2003 in California by Marc Tarpening and Martin Eberhard. Tesla has lived to its vision of accelerating the global shift to sustainable energy.


Are you in need of a high-quality, 100% plagiarism free essay or online class help?
Place your order and get 100% original work.
It has released a catalog of vehicles, with the pioneer being the Roadster in 2008. Others that have been released are Model S, Model Y, Model X, Model 3, and the Cybertrcuk. The energy storage systems that it produces include Powerpack and Powerwall, while the solar products are solar roofs and solar panels.
What Is SWOT Analysis?
SWOT analysis is a strategic technique for evaluating a company's competitive position. It looks at external and internal factors and the current prospects of a firm.
SWOT is an abbreviation of Strengths, Weaknesses, Opportunities, and Threats. So, the tool analyses a company's internal factors (strengths and weaknesses) and external factors (opportunities and threats). The key goal of this analysis is to increase awareness by using data-driven and fact-based information to make business decisions and create effective strategies.
Keep in mind that you can get SWOT analysis homework help from us. So, place an order to enjoy the services.
Tesla SWOT Analysis
This section will look at Tesla's strengths, weaknesses, opportunities, and threats.
Tesla Strengths
Highly Innovation-driven: The innovative technology of Tesla is phenomenal. This includes techs such as electric motors, batteries, and autonomous capabilities. Tesla invests gigantic funds into research and development, hence this incredible feat.
Highest-valued automaker: Tesla's market capitalization is significantly high. Its value is over a trillion dollars. Tesla's value is higher than the combined value of Ford, Volkswagen, General Motors, and Toyota. Its revenue and profit totaled over $50 and $5 billion in 2021.
Finest electric cars: Out of all the electric cars in the market, Tesla's vehicles are the best. There are over 10 automotive industries that manufacture electric cars, such as Renault, BMW, Nissan, Hyundai, and Volkswagen. Only Tesla brands (Model S, Model 3, and Model X) can go over 550 kilometers on a single charge.
Effective Vertical Integration: Tesla has achieved the utmost vertical integration with its supply chain, thus controlling its entire value chain. It manages all the processes in the manufacturing process all the way to the distribution and sale. Doing this allows Tesla to enhance efficiency and decrease costs significantly.
An ideal company for employees: Tesla has received several awards for being the most sought-after company by employees. For instance, Forbes bestowed Tesla America's Best Employer 2021 award. Tesla is getting a high demand from jobseekers due to its massive success and innovation-driven and diverse culture.
Sustainable and eco-friendly products: Besides electric cars, Tesla also produces other green products, such as energy storage systems and solar panels. This diversification helps Tesla not to be dependent on only electric vehicles as well as earn extra profits.
Tesla Weaknesses
Limited production: Most of the effort of Tesla is channeled to producing high-quality, expensive products. This impairs the large-scale production of vehicles by Tesla.
Manufacturing problems: Although Tesla can provide high-end cars, this strength is also a weakness, as it is responsible for various problems. For starters, the self-driving feature of Tesla cars has led to several
Dependent on government incentives: A key reason for Tesla's success is the gigantic government incentives it receives. The incentives come in many forms, such as subsidies and tax credits. The downside of these incentives is they are bound to fluctuate. A change in them would affect Tesla's future growth.
Expensive products: Most of Tesla's cars are expensive compared to their alternative gasoline-powered cars. It is because Tesla focuses on performance and luxury and not on Unfortunately, this means that their cars will be less accessible to the broader market.
Reliance on a single market: Most of Tesla's revenue is from its electric vehicles. This is an issue as only a tiny portion of the automotive market wants an electric car. So, Tesla would suffer if a radical change happened to the consumers' preferences.
Besides offering you SWOT analysis assignment help, you can get business essay writing services from us.
Tesla Opportunities
Untouched market: Tesla has not tapped into the global market well. For instance, India is adopting green and automated products at a dramatic pace. The same is also evident in some Asian countries.
In-house battery manufacturing: Tesla vehicles depend on batteries produced by Panasonic firm. It could be a game changer for Tesla if it could start manufacturing its car batteries.
Improving the autonomous system: Tesla's autopilot system has been painted with a bad picture due to it not being highly reliable. The system has, time and again, caused many Tesla can take advantage of its superior research and design department to enhance its autonomous system.
Eco-friendly vehicles: People are becoming environmentally friendly as time passes by. Thus, there is a high chance the market will continue demanding electric vehicles.
Technological advancements: Crucial technologies are released daily, which, when utilized well, greatly improve the efficiency and productivity of businesses. Tesla should continue adopting technologies in all aspects of its business units to preserve its competitive advantage.
Tesla Threats
Regulation issues for self-driving cars: Practically all nations, including America, have not set detailed guidelines concerning self-driving means. Much legal complexity exists, as this new technique is yet to be studied well.
Disputes: Tesla has faced many disputes, with a good number of them reaching a lawsuit level. Some common litigations this firm has encountered are worker rights violations, whistleblower retaliation, allegations of creative accounting, and hazardous technical issues with their products. It is essential you know that we can offer you law essay writing services.
Stiff competition: Tesla is facing extensive competition from all sides: from self-driving technologies and alternative fuel vehicles, such as plug-in hybrid, hybrid, and fully electric cars. Almost all automotive companies are making enormous strides. It includes firms like Lexus, Audi, Mercedes, BMW, and others like General Motors, Ford, and Toyota.
Societal fear: YouGov research shows that many pedestrians fear walking near or being around self-drive cars. Most of the individuals are older adults.
Consumer adaptation: Tesla relies on the willingness of customers to adopt electric vehicles. Therefore, buying electric cars will also slow if the adoption process is
What Do The Key Components Of SWOT Analysis Represent?
Each SWOT analysis will consist of the four categories listed below. Nonetheless, the elements within these categories will be different from one company to another.
Strengths: These are areas or elements the firm excels at and what gives it an advantage in the competition.
Weaknesses: These aspects block an organization from operating at its optimum level.
Opportunity: These are external factors that favor a firm and can offer it a competitive advantage.
Threat: They are elements that have the potential to harm a company.
Do you want someone to help you write a SWOT analysis for any company? Then, place an order with us to receive help.
How Has Tesla Evolved?
This section will look at the timeline of Tesla since its incorporation up to date.
2003: Tesla Motors is founded in San Carlos, California, by Marc Tarpening and Martin Eberhard. They serve as the CFO and CEO, correspondingly.
2004: Elon Musk joins Tesla by investing over $30 million. He takes the Chairman of its Board of Directors position.
2008: Tesla starts working on the production of the all-electric Roadster and manages to release it into the market. Also, Elon Musk becomes the CEO after succeeding Ze'ev Drori.
2009: Tesla seeks a loan from the Department of Energy and investment from Daimler AG due to financial constraints. Also, it shifts its headquarters from San Carlos to Palo Alto, where it remains up to date.
2010: Tesla goes public and manages to raise over $226 million through its IPO.
2012: Tesla begins full-time production of its Model S sedan and unveils its first supercharging stations in six areas of California.
2014: Tesla broadcasts its Nevada Gigafactory, which will be used to produce batteries.
2015: Tesla enters the solar industry by launching a catalog of products to power businesses and homes comprising solar panels and batteries.
2017: Tesla Motors rebrands to Tesla, Inc., which remains its name up to date.
2019: Cybertruck is announced. It is a six-seater pickup truck that is all-electric.
2020: Tesla rose to the most valuable American automotive firm, surpassing Ford and General Motors.
PESTEL Analysis of Tesla
Another common evaluation done to assist businesses in the decision-making processes, besides SWOT analysis, is PESTEL Analysis. This analysis examines external factors that may impact a business's operations. The factors that it analyses and how they present themselves in Tesla are as follows:
Political
The government incentives have bolstered the financial position of Tesla
Low political interference has enabled Tesla to branch out to other countries
Remember that we provide comprehensive academic assignment assistance, including political science essay writing service.
Economics
Tesla's cars are high-end products, making them available to selected individuals
Many nations are facing economic instability due to the pandemic and the Ukraine-Russia war
Sociological
Tesla's success is attributed to the environmental-friendly nature of its vehicles
The firm needs to be careful when investing in developing countries
Technological
Tesla's technological features are unmatched
Technological developments are happening in every firm's operations
Ecological
Tesla's products are eco-friendly
The firm is also producing other green products, such as solar panels
Legal
Tesla needs to adjust its products to fit into the legal frameworks of other countries
The firm should also look at revising its policies to abide by the different laws of different countries
If you are looking for tips on doing a PESTLE evaluation, consider checking this guide on how to write a pestle analysis.
Frequently Asked Questions
1. What Is Tesla's SWOT Analysis?
A Tesla SWOT analysis is a strategic tool that helps in examining the strengths, weaknesses, opportunities, and threats of the Tesla Company.
2. What Is Tesla Working On Currently
Tesla is working on new products in all its different business units. Regarding electric vehicles, it has announced its continuous work on the Cybertruck and others like the Tesla Semi and the Second Generation Roadster. Also, it plans to open other factories, such as:
Fremont Factory
Gigafactory in Texas
Gigafactory in Berlin
3. Who Founded Tesla Inc.?
The original founders of Tesla are Marc Tarpening and Martin Eberhard. Nonetheless, according to the law, the founders are five: the two original founders, Elon Musk, and another two. Musk and Eberhard had a fallout, and the two, plus the others, ended a lawsuit by declaring the five of them as founders of Tesla.
4. Why Is SWOT Analysis Important For Tesla?
A SWOT analysis is essential to any organization, including Tesla, as it helps firms to clearly understand their current status, formulate strategic plans to achieve desired goals, and adapt to shifting market conditions.
In Brief
Are you looking for the internal and external factors that impact Tesla Inc.? Then, this article is what you have been looking for. It provides an in-depth explanation of a SWOT analysis of Tesla. In addition, it has detailed how the evolution of Tesla over time and briefly touched on a PESTEL analysis of the company. If you require a professional to write for you a comprehensive Tesla SWOT analysis, or any other business assignment, we can give you a hand. What you need to do is to place an order with us, and we will write it for you.

---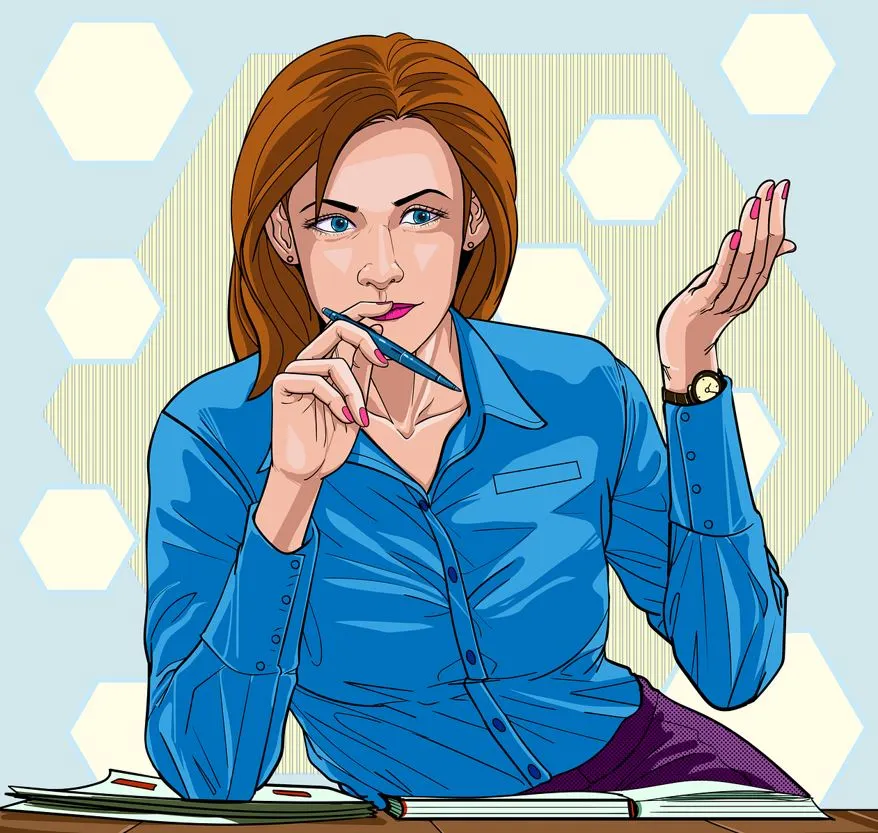 Meet the author
By
Melanie
Melanie is a seasoned writer with more than 8 years of experience. She is passionate about academia and works off the clock to ensure she write the topnotch content for her readers.