College Application Essay Writing Help
Updated:

How do you write a quality application essay that convinces the college admission board you are a perfect fit? You come to us for college application essay writing help. We have an unmatched record of assisting students in securing a place and excelling in colleges and universities. Writing a convincing application essay may be a daunting task to you, but to us, it's a walk in the park.
We have done this for over 10 years; thus, we know all the strategies, tacts, and approaches to quickly create a first-class application essay (or admission essay). Give us a call today, then wait for your preferred college to send you an admission letter.
What Is A College Application Or Admission Essay?
A college application essay is an essay that is written by a potential student enrolling in a post-secondary education program, like a college, graduate school, or university. A college application essay is known by other names such as college admission essay, personal essay, and personal statement.
Not all post-secondary education institutions will want you to write an application essay during admission. Also, some may demand you write more than one. The rules depend on the educational institution.
College application essays assist the admission board in knowing if a student is a good fit for their institution. So, your essay should be persuasive enough to win the trust of the admission board. If you feel you cannot deliver a superb, persuasive application essay, you can reach out to us, and we'll give you a hand. We have immense knowledge and experience offering college application essay writing help; thus, you need not worry about our professionalism.
What Does The College Application Process Entail?
The college application process is simple at some schools and extremely complex at others. For instance, it is more complicated in prestigious schools. This section will provide a detailed view of a complex college application process. Therefore, you may find yourself following all the steps mentioned below or not following all of them; the school determines it.
Step 1: Decide the school.
There is an enormous number of schools that you can apply to. The first step is thus choosing schools. Most students have a dream school. If you don't, start searching for one now. What are the things you look for when searching for a dream school? Read Johns Hopkins Center for Talented Youth article to understand the factors you should consider when choosing a dream college/university.
Step 2: Apply to several schools.
When applying for a college, do not apply to one college; as wise men have said time and again, don't put all your eggs in one basket. Rather, send applications to around five schools.
You should send an application to various possible schools, safety schools, and dream schools.
Possible schools are colleges you know you have a high chance of getting admitted to.
Safety schools are those where you have a fifty-fifty chance of being admitted.
Dream schools are colleges you know will be an uphill task to get admitted to.
Step 3: Wait for confirmation.
After sending application letters, you wait for feedback. Our college essay writers can also assist you in writing an application letter. Just contact us to get help.
Step 4: Write a college application essay
Some feedback may prompt you to write a college application essay in order to get a chance at the school. This is where you shine; you say why you have what it takes to be a student in the school.
Many students who come to us for college application essay writing help do so because they cannot author a highly convincing admission essay. They, therefore, provide us with their life experiences, then we create an outstanding admission essay for them. You can place your order with us if you have this issue or any other pertaining to your college admission essay.
Step 5: Attend an interview
Other schools may interview you after receiving your application letter or college admission essay. It is, therefore, essential to be prepared.


College Application Essay Writing Help is rated 4.8/5 based on 80 customer reviews.
Are you in need of a high-quality, 100% plagiarism free essay or online class help?
Place your order and get 100% original work.
Step 6: Pay fees
The last step is to pay fees and join the school.
What Are The Subjects And Disciplines That We Cover In Our College Application Essay Writing Help?
Our college application essay writing service is wide-ranging. We assist any and all students in creating an excellent college application essay.
Most of our clients come for the following services:
Medical school admission essay help
Graduate school admission essay help
MBA admission essay help
You should know that we offer assistance with all disciplines and education levels on top of the ones listed above. We also help with all college essays; thus, you can come back to us for academic help once you are admitted. You only need to explain your needs and wants, then leave the rest to us.
How Do You Write A Good College Application Essay?
A college application essay says a lot more about you than what can be said by your test scores and grades. This type of essay powerfully shows your personality, which the admission committee seeks to understand. Therefore, ensure you meet the standards below if you want to win the admission board's hearts.
Open Strong: start by attracting the attention of the admission board by using a hook.
Prove you can write: show you have a good command of basic writing.
Answer the prompt: make sure you critically read the prompt. Answer all questions and follow each guideline.
Be you. You should stick to your style of writing. You should not try a new style, as the admission board values authenticity.
Proofread your work. Review the admission essay before you send it. You can also request someone else to review it, either a friend or a family member.
Our team has tonnes of academic helpers that provide unbeatable college admission essay help. Turn to us if you need someone to write a good college application essay.
How To Structure A College Application Essay?
One of the essentials of a college application essay is having a good structure or format. A lack of this makes your essay significantly lose its value. Like any other essay, such as an argumentative, personal, or explanatory one, an application essay should have the following three broad sections:
Introduction
Body paragraphs
Conclusion
How Do You Write A College Application Essay Introduction?
This section will show you how to start a college application essay. The secret is to start with a compelling introduction.
An admission officer spends minimal time reading an application essay. So, the first paragraph, which is the introduction, should firmly grab their attention. Ask any journalist you know about the tactic of grabbing a reader's attention, and they will tell you it is all about delivering a great introduction.
How do you create a great introduction? By starting with an intriguing and unique first sentence. You can use anecdotes, relevant quotes, or questions. This sentence and/or the entire introduction section should say who you are, show some of the best parts of your character and personality, touch on the college application essay prompt, and have a thesis statement as the last statement.
How Do You Write College Application Essay Body Paragraphs?
The body paragraphs of your college admission essay should support the ideas you stated in the thesis statement. Use real-life examples to defend the ideas. You should thus invest a lot of effort and time in this section.
7 Amazing College Application Essay Topics You Can Write On
You can use the following topics to help you come up with a strong thesis statement for your college application essay. Additionally, the topics can assist you in writing the body paragraphs. You can incorporate all the topics in your essay or use a few; whatever works best for you. These topics revolve around your life experiences.
The college application essay topics are:
A crucial part of your identity, such as your best characteristic
A defining instance in your life, like how you changed your most important beliefs or perspectives.
Your biggest passion. Mention if you have achieved it or what you are doing to achieve it.
A person that has considerably impacted you. Maybe the most valuable mentor or someone who made your life better
A unique interest. It includes your hobby and how you have learned a valuable lesson from it.
A problem that you resolved. Mention a significant challenge or obstacle and the solution you used to deal with it.
Your goals. You can talk about professional, personal, or academic goals.
We understand that some students struggle to create a strong thesis statement and incorporate these life experience topics. Do not panic if you belong to this group. We offer college application essay writing help; just place an order with us and have peace of mind.
How Do You Write A College Application Essay Conclusion?
After you finish your college admission essay's introduction and body paragraph, you should provide a conclusion. This is where you summarize your entire essay. Restate the thesis and mention the ideas and examples you discussed in a few sentences.
Other Formatting Aspects You Should Look Into In Your College Admission Essay
Before you submit your college application essay, look closely at how it looks. Most prompts will instruct you on font styles, spacing, margins, and paragraph structure. However, not all prompts will talk about these formatting elements.
If your prompt does not mention these elements, format your essay according to the following; they are universally accepted.
Line spacing: Use a line spacing of 1.5 or 2.0 (also known as double-spacing)
Margins: Have a 1" margin all round
Fonts: Use 12-point sizes of Times New Roman or Arial fonts.
Paragraphs: Indent all the first lines of a paragraph
Alignment: "Left align" your work.
Header: Include a header with your first and last names, university, and other important information.
What Are The Essential College Application Essay Tips?
Follow the tips below to ensure your college application essay stands out. We are here for you 24/7 if you need any additional college admission essay help. For instance, we can write your entire application essay from scratch, assist you in any section (such as introduction, thesis, choosing topics, conclusion, etc.), and proofread your work. In short, we provide comprehensive college application essay writing help.
The vital college application essay tips you ought to know are:
Give answers to all questions in the application essay prompt
Follow all guidelines and formatting rules
Discuss an aspect that is important to you
Be specific by providing examples
Keep the focus on you
No repeating or contradicting yourself
Be authentic. Avoid using phrases that are beyond your vocabulary
Do not talk about everything. For instance, do not mention all challenges, leadership experiences, and hobbies you have.
Who Is The Best In Offering College Application Essay Writing Help?
Are you looking for the best website for college application essay writing help? Then, we have some good news for you. We are a leader in this sector. You can thus tell us about your college application essay concern, and we will handle the rest.
We have helped hundreds of students create good college essays in the 10 years we have been in business. Over three-quarters of them have come back for college essay writing services after being admitted to their respective colleges. The key reasons they want our college essay writers for hire are as follows.
We offer assistance for all types of admissions: all disciplines and education levels.
Our application essays have a high acceptance rate and unbeatable quality
We offer personalized solutions; you tell us your life experiences, and we create an admission essay with you in mind
We as well provide college essay writing help
Our essays are 100% original
Quick delivery
We have the cheapest college application essay writing services in the market.
Conclusion
We are here for you if you need college application essay writing help. We have helped all of our clients get admitted by assisting them in writing outstanding application essays. Whatever issue you might be having regarding writing your admission essay, we have the solution for it. Place an order with us and get a high-quality college admission essay.

---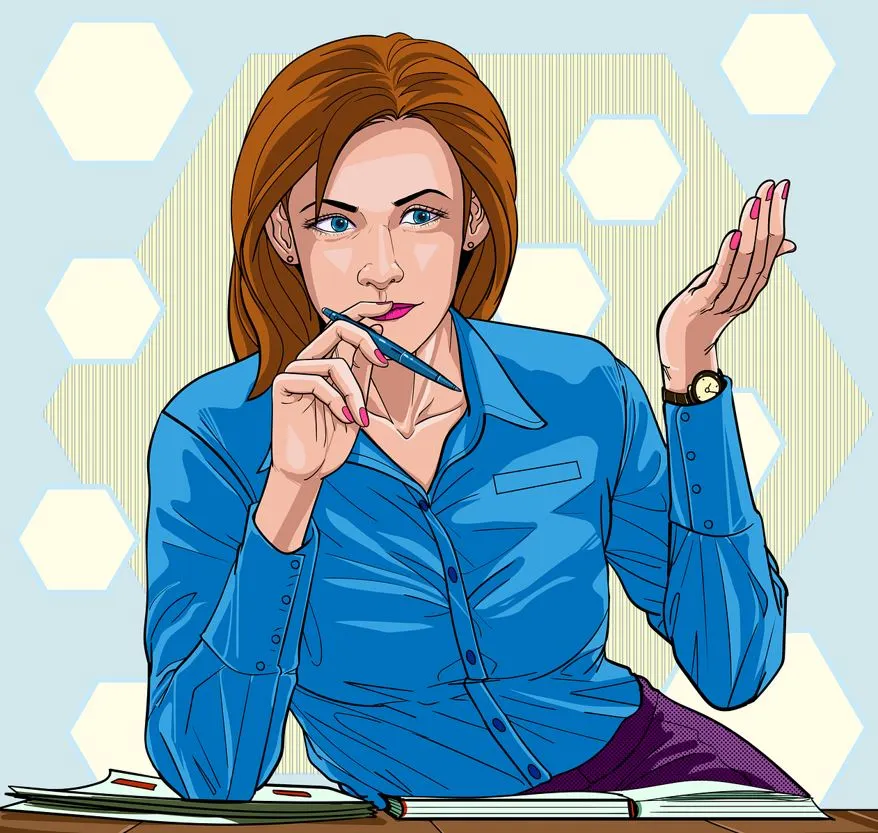 Meet the author
By
Melanie
Melanie is a seasoned writer with more than 8 years of experience. She is passionate about academia and works off the clock to ensure she write the topnotch content for her readers.