How Long Should a College Essay Be
Updated:

One of the biggest problems students encounter when writing a college essay is knowing the length of the essay. They get worried that it may be too short or too long, making them miss the chance of being admitted.
If you are wondering how long should a college essay be, then this article is devoted to you. In addition to understanding the appropriate word count of a college essay, the article will touch on apps commonly used for college application essays and their word count rules, and how to shorten or lengthen an essay, among others.
You can place an order with us if you want us to write the college essay for you or any other academic paper. Our experts are available day and night and deliver first-class papers.


Are you in need of a high-quality, 100% plagiarism free essay or online class help?
Place your order and get 100% original work.
What Is a College Essay?
A college essay is any professional essay a student writes while in college or when applying for college.
Some experts define a college essay as an essay that is written when applying for college. To them, a "college essay" means "college admission essay," nothing more. To us, a college essay encompasses all essays, including the college admission essay and others such as:
Argumentative essay.
Descriptive essay.
Narrative essay.
Expository essay.
Process essay.
Compare and contrast essays, etc.
What Is the Word Count Limit for College Essays?
Most colleges will specifically state the length of all the college essays. They may say the number of words you should write or the number of pages. Make sure your essay sticks to the range indicated. For instance, if you have been told to write between 800 – 1000 words, ensure the essay is between that limit and not a word less or extra.
In rare instances, the word count of the essays may not be indicated. So, how do you go about it? Simple. Ask your classmates. Maybe the lecturer mentioned it and you didn't hear, or the lecturer told a specific student. If the lecturer didn't communicate it to anyone, you could ask him/her.
How Many Words Should You Write for A College Admission Essay?
A college admission essay is also known as a college application essay or personal statement. Some colleges may demand one long college admission essay, while others may want you to write several short ones that answer several prompts. There is no universal formula; it all depends on the college.
In case the length of the college admission essay is not indicated in the prompt, we recommend keeping your essay between 400-600 words. This range is supported by many experts like Becky Leichtling, a former college admission officer at Tufts University who read beyond 3,000 college essays.
Becky further declares that the admission essay's content is prioritized more than anything else. The key aspects of the content that are analyzed include:
The effectiveness of conveying ideas.
The clarity of thought.
She advises that you should not include fluff in your essay to make it appear longer. It's better to have a short essay without fluff than a long essay with fluff. Fluff dilutes your message's strength, creating a bad impression on you.
What are the Word Count Rules for a College Admission Essay On Different Platforms?
Many colleges use digital platforms when it comes to submitting college admission essays. Some of the common applications are Common App and Coalition App. Other colleges have created their application portals, such as MIT.
As you'll see below, each platform has its own guideline on the number of words. Some schools may still require you to submit supplemental prompts. These prompts are usually around 3, but some colleges may tell you to write as high as 10 or more. Each prompt needs you to discuss it with a few words, fewer words than what is in the college essay.
Common App: Over 900 American colleges use the Common App. The word count limit when using this app is between 250 – 650.
Coalition App: This is the second most popular application portal app. It requires you to submit a college admission essay of around 500 – 650 words.
Individual apps: Other colleges have their own app. The rules for the word count depend on the institution. Read the college admission essay prompt to see the word count. In case it's not mentioned, the ballpark is to have your college essay be around 500 words.
If you are having a hard time writing your college admission essay (or any other essay), simply place an order with us, and we'll draft an excellent piece for you. We have assisted tens of students in getting admitted, so don't hesitate when approaching us.
6 Crucial Tips for Writing the Common App Essay
Let's slightly look at the Common App essay because an enormous number of colleges need students to write this kind of college application essay. It is known as a Common App essay because it is written using the Common App guidelines and submitted using the same platform.
So, how do you see the Common App guidelines and submit the college essay? You open the Common App account and click "Writing." Seven prompts will appear. You'll be required, in most cases, to choose one out of the seven. After choosing, a box will appear where you will type the essay.
Do not type on that box. Rather, use a word processor (like Microsoft Word or Google Docs). After you finish the essay, copy and paste it into the box of the Common App and hit "submit."
Other tips when writing the Common App essay are:
Your topic does not have to be unique. Just be yourself and narrate a real experience that happened to you, even if others have narrated something like it so many times.
Choose an essay prompt that you will be able to write the best discussion.
A good deal of experts advises writing an essay based on one story or anecdote when using the Common App. (Note that this is not the case when writing all college application essays. Go through our guide on how to write a college admission essay to understand the writing dynamics of this essay better).
Be real. Be authentic. Do not copy or get ideas from a historical event or a piece of literature. Talk about something that has happened to you and make sure the words you use are the same ones you use daily. Don't use the thesaurus; the admission board will easily know you are not authentic.
Give the same attention and seriousness to the supplemental essays as you have done to the Common App essay.
Ask someone to review your essay before submitting it. It is nice to have another set of eyes go through it.
What are the Word Count Guidelines for Supplemental Essays?
On top of writing a college essay, some colleges may want you to write supplemental essays. This essay is usually shorter than a college essay. However, it may be the same length as a college essay in other schools.
The word count of the supplemental essay is provided in practically all cases. Some typical topics you may be asked to discuss in this essay are:
Why you are choosing that college.
Why the specific major.
Discuss one of the communities you are part of
You may look at our supplemental essay writing guide article to understand key tips for writing this essay type.
How Do You Measure the Word Count of Your Essay?
Different programs have different ways of measuring the word count. The two most common programs for writing are Google Docs and Microsoft Word. So, how do we measure an essay's word count on these two platforms?
In Google Docs, click "tools" then "word count." In case you want to see the word count of a specific section, just highlight the section and follow the same steps.
In Microsoft word, the word count is automatically shown on the bottom left part of the screen. To know the words of a certain section, highlight the section and look at the bottom left of the screen.
How Do You Shorten or Lengthen a College Essay?
Let's say you have written a college essay of 800 words, but the upper limit is 650 words. What do you do to shorten this essay?
Forget that, and let's have another hypothetical example. You have written a 150-words essay, and the word count requirement is 250 – 650 words. What do you do to make the college essay longer?
The hard truth is that decreasing or increasing the length of an essay is no easy thing (It's easy if you want your essay to be of average quality). If you need your college essay to stand out, then you must have some skills or knowledge in this area. Fortunately, this section will instill in you these abilities.
We'll first look at how to shorten an essay. You can place an order with us if you are looking for an expert to help you. We can edit your paper to meet all the requirements or even write one from scratch.
Tactic to Shorten an Essay
Although vivid descriptions are much appreciated in college essays, giving unnecessary information should be avoided. So, how do you differentiate unnecessary information from one that is necessary? The trick is to know the main point you are discussing in a certain section, like in a specific paragraph, then omit information with little value.
Below is an example of a bad paragraph (long) and a good paragraph (short: straight to the point). The key point of these examples is "how we traveled for a baseball competition."
Bad example: Too many unnecessary words
"On 13th February 2020, my baseball teammates and I woke up early to prepare for a competition. The weather of the day was favorable, and we had to travel hundreds of kilometers to reach our destination. We arrived some minutes before our game, prepared fast, and got into the field. It was a stiff match, but we gave it our all and won."
Good example: Concise enough and touching on the main point
"On 13th February 2020, we woke early, prepared well, and headed for the baseball competition at the other end of the state. The weather was friendly, and we arrived on time. The match was stiff, but we won by a slim margin."
Some of the words with low value or those that are unnecessary include the following:
Phrasal verbs: Replace long phrasal verbs with a one-word term. For instance, rather than say, "I came up with." Say, "invented."
Redundant words: Instead of "advanced planning," just say "planning."
Remove "of" phrases: Rather than saying "the member of our team." Say, the "team member."
Unnecessary helping verbs: Instead of "we are going to attend," make it to be "we will attend."
Tactics to Lengthen a College Essay
Use the following tips when you want to make the college essay longer.
Use detailed examples: Use all five senses or be specific when explaining an event or object.
Show your feelings and insights.
Look at our guide on how to make an essay longer if you want to understand more tactics and see some good examples.
Frequently Asked Questions
1. How Do I Make a College Essay Stand Out?
You can use many tips to create a good college essay. Some of the key tips are:
Sticking to the word count.
Being real.
Avoid fluffs and unnecessary information.
Offer vivid descriptions and use all senses if possible.
2. How Long Is Too Long for A College Essay?
There is no universal rule concerning the length of a college essay. It all depends on the college. Go through the college essay prompt to see the word count of your college essay. If the word count has not been indicated for a college admission essay, the ballpark number is 400 – 600. Many college admission boards declare so. So, if you are wondering if a 900-word or 1000-word college admission essay is too long, it will be in many instances. Consult your lecturer for other essay types; there is no ballpark number for their word count.
3. What Is the Ideal College Essay Length?
All colleges have their own rules on college essay length. Ask your instructor if the college essay prompt doesn't state the length, but a good limit is between 400 – 600 words if it is for a college admission essay.
On A Final Note
A big issue you might face while writing your college essay is knowing how long the essay should be. It mainly happens when the essay's word count isn't mentioned in the essay instructions or the college's guidelines. Read through this article to understand how to handle this issue. This guide has also discussed the tactics for shortening and lengthening your essay.
If this is too much for you, just place an order with us, and we'll help you write an amazing college essay.

---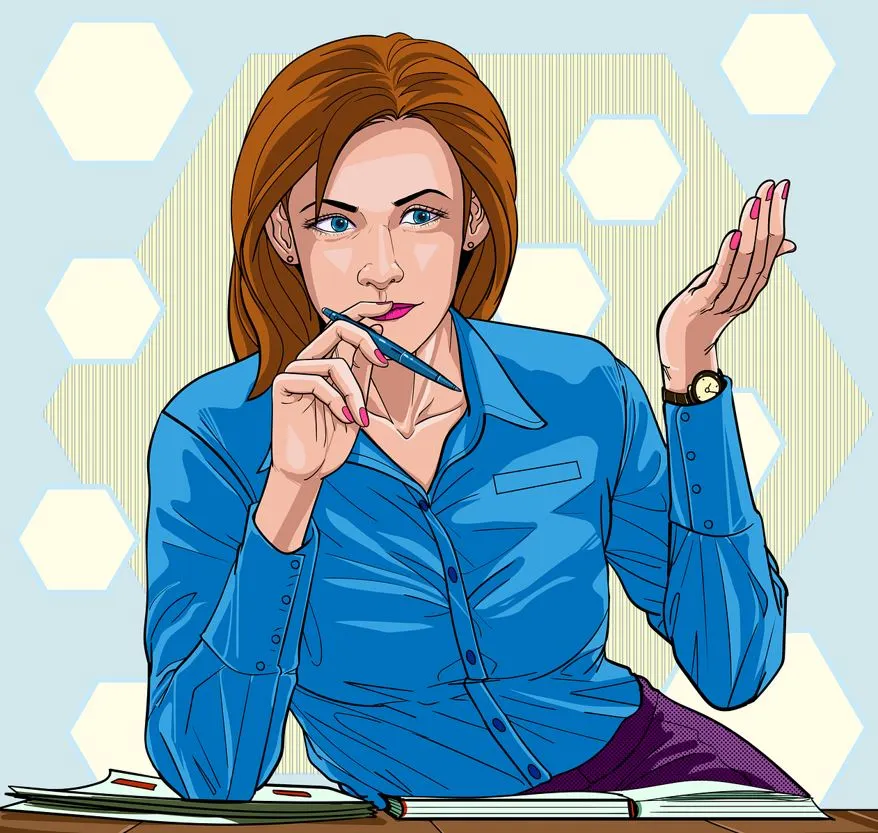 Meet the author
By
Melanie
Melanie is a seasoned writer with more than 8 years of experience. She is passionate about academia and works off the clock to ensure she write the topnotch content for her readers.