Why I Want to be a Nurse Essay
Updated:

Are you seeking an opportunity in a nursing college? Have you been tasked to write why I want to be a nurse essay? Are you wondering how to handle this essay? Don't worry; we will take you through the essay outline and format and even give you an example of an essay.
Remember that you should personalize this essay and discuss what relates to you. Explain your aspirations to become a nurse. Create an emotional connection with the panel and convince them of your dream. Again, don't be so general about all your life and academic qualifications; only specify what relates to nursing.
Keep reading through to learn more about writing this essay and our college essay writing service.


Are you in need of a high-quality, 100% plagiarism free essay or online class help?
Place your order and get 100% original work.
Who is A Nurse?
A nurse may not have a specific definition since they play various roles in the healthcare sector. Their definition can only be derived from their roles in health facilities. A nurse is a healthcare professional who promotes and maintains patients' health. Nurses can work independently or under the supervision of other specialists like physicians, surgeons, or dentists.
So, to understand the true definition of a nurse, let's examine some of their duties in the health system. Depending on the specialty, there are various types of nurses: registered nurses, licensed practical nurses, and advanced practice registered nurses. All these kinds of nurses have different duties, but they follow the same nursing procedure.
Therefore, nurses should:
Assess – examine patients physiologically, socially, economically, and their lifestyle in general.
Diagnosis – checking the symptoms of the patient and making a diagnosis
Planning – a nurse prepares a plan for the patient's recovery.
Implementation – nurses ensure the patient's treatment is followed and records its progress.
Evaluation – nurses assess the treatment plan for its effectiveness.
What are Your Aspirations for Becoming a Nurse?
At least now you have an idea of who is a nurse. So, from the nurses' duties, they are the backbone of the healthcare sector. Nurses are important personnel for the patient's care. Without a nurse, no one will diagnose, plan, or even evaluate patients' treatment plans.
Therefore, with the roles of a nurse in mind, evaluate why you want to become a nurse; what's your drive for this profession? Note down your reasons so you can expound them in the body. Give reasons that align with your personality, like the values and the experiences you have gone through. Giving this essay a personal taste makes it unique and more convincing that you have a passion for this profession. Some of the reasons you can consider include the following;
I like serving humanity - I learned this virtue from my mother. Since I was young, my mother never tired of taking good care of me. This caring heart was especially manifested when I fell sick. She used to prepare yummy meals that I couldn't resist eating, even in my low appetite moments. Again, she could stay awake, give me company when the pains were unbearable, and sing lovely melodies for me. Her caring and selfless heart taught me this great lesson, how it's important to care for others. From that experience, I got a passion for becoming a nurse and taking good care of other patients as my mother did without getting tired.
Nursing is a vibrant profession and empowers a continuous learning process – I want to join nursing since it's a career that keeps one on the toes; you can never say you have learned enough. This profession offers a challenging working environment that empowers one with valuable skills. I like learning and being empowered to serve patients better. You can prove this through my excellent scores in my high school diploma. Again, I volunteered as a clinical assistant in a healthcare center for kids for 3 months.
I like the specialization of the nursing sector. One can work as an anesthetist, critical care family practitioner, geriatric, mental health, and more. The growing opportunities in this field drive my passion for pursuing it since there is room for growth and progress.
List the reasons and explain them as per the examples above. You can also check various tips on writing this essay in our how to write a personal statement for the nursing article.
Which Essay Format Will You Use?
This essay should have all three parts of a standard essay: introduction, body, and conclusion. Ensure your essay follows all the recommended tips for nursing essays as explained below:
Make an essay outline
Be sure what to write and include in your essay. The essay has three parts, but in your outline, give the key points that will guide you when writing. For the introduction, develop a catchy line that will hook your readers.
In the body, list those convincing reasons why you want to become a nurse. You can also indicate the examples you will use to elaborate your points or reasons under each.
Make your essay impressive
Remember this can boost your application; hundreds of applicants are seeking the same chance as you. Therefore, your essay should stand out among the other applicants. Ensure it's unique and honest by using your examples and not someone else experience.
Illustrate your care about people
In your reasons, make it clear that you like caring for patients and others. Nurses should be loving and show concern for patients and society.
These people interact with everyone in society and, thus, should be accommodating. Illustrate your great interpersonal skills for working and interacting with different people.
Have a great conclusion
Restate your most significant reason for becoming a nurse. Take this opportunity to convince the panel that you are passionate about this career.
Write the essay and proofread your work
Before submitting it, proofread it thoroughly. Find friends to also proofread it for you and then edit it properly.
Use the correct essay format
If asked to double space, use Times New Roman, and follow what's indicated in the instructions.
Essay Example
Start your essay with the introduction, body, and conclusion. In the body, use relevant examples to elaborate on your points about becoming a nurse. Use those experiences you feel have developed your passion or motivation to become one. Make your points stand out and manifest your aspirations.
Be sure to write short, clear paragraphs that one won't get bored reading. Ensure your essay meets the word count; not too short or excessively long. However, remember to deliver the message, not dwell on word count. For more essay-length tips, check out our article; how long should a college essay be? Use proper vocabularies and words that bring out the flow and logic in your essay.
Nurses are great professionals in our society that saves lives. I want to be part and parcel of this noble course and offer my help, and I believe being a nurse is the ideal way. It's my only way of giving back and appreciating my mum and all those who cared for me when I was very ill.

Again, nurses play a significant role in educating the community on health. For example, those nurses who counsel and empower the caregivers and relatives of a sick person help in a million ways. They advise those close to the patient on how to take good care of them and adhere to the treatment plan. I long to participate in such projects to empower the community to live a healthy lifestyle.

Being a nurse calls for dedication, passion, and discipline. It's a demanding career that isn't for the faint-hearted. My personality is a combination of all those values. I can handle pressure, long working hours, and traumatizing situations in the healthcare environment. My mum, my mentor, has supported me in this and prepared me for what to expect in this field.

This field offers many rewards for the intelligent and hardworking staff. I like to work in a growing, learning, and empowering career, which is what nursing offers. Nurses are always trained on new skills, offered a chance to advance their qualifications, or even specialize in another sector. Also, many work challenges, like the new onset of new infections, push one to keep learning.

I'm excited to begin my nursing course and fulfill my dream of service to humanity. I hope you now understand why I want to pursue this dream. I want to save a life, touch a soul, and give a smile to many.
What are the Work Expectations of a Nurse?
When you join the nursing, you should expect the following:
Decent pay – good pay comes with sacrifice and hard work. If you want a decent salary, ensure you advance your studies.
Teamwork and empowerment – As a nurse, you should be ready to work in a team and even lead. In whatever task you are assigned, make it a goal to empower others, colleagues, or the community.
Multitasking – nurses sometimes are overloaded with priorities which are sometimes a matter of life and death. You should be ready to multitask to succeed and achieve the best results.
Rich rewards – this profession calls for hard work and sacrifices. The long working hours and sometimes being called off-duty go a long way in saving lives. You get a chance to receive healthcare insurance, access to mortgages, paid vacations, and scholarships for further studies.
Which are the Qualifications for Becoming a Nurse?
The requirements of becoming a nurse depend on the type of nurse you want. As we discussed above, there are several types of nurses. However, the least qualification you need is a bachelor of science in nursing (BSN) or associate degree(ASN). Again, you should also pass the National Council Licensure Examination (NCLEX) to become a registered nurse and start practicing.
You must excel in your high school diploma to qualify for nursing studies. Again, there are several assessments that you should pass to get admission to a college. The requirements vary with the kind of college that you want. But, the common evaluations are writing a personal nursing statement, a college application essay for nursing college, a resume, etc.
Frequently Asked Questions
Which are the Best Nursing Colleges?
The best colleges you can apply for nursing courses include:
Duke university
George university
John Hopkins university
New York university
University of Michigan
University of California
University of Washington
University of Washington
Which Subjects are Needed to Become a Nurse?
To become a nurse, you need excellent results in at least one science: biology, chemistry, physics, applied science, health, social care, physiology, or physical education with two other subjects. Other colleges also require biology or chemistry qualifications.
Can One Become an RN (Registered Nurse) in Two Years?
Yes, you can become an RN in two years with an associate degree in nursing. ADN, or associate degree in nursing, is an undergraduate program that helps you acquire the core knowledge and skills to apply in the nursing field. This program can be completed in two or even 18 months. After the course, you can register for the NCLEX-RN exam and become a licensed nurse. After getting a license, you can choose your area of specialization, like public health, labor, delivery nursing, rehabilitation, etc.
In Summary
The procedure for writing this essay is the same as a typical paper. However, the content should be personal and unique. There is no specific marking scheme for this kind of paper. The more imperative you make it, the better for you to secure a chance in college or even pass your assessment. Your reasons for becoming a nurse should be convincing and relevant.
So, we believe you can confidently handle your essay and present impressive work by now. But, if for any reason you feel stuck and can't deliver, we are there for you. Place an order for our outstanding college essay writing service.

---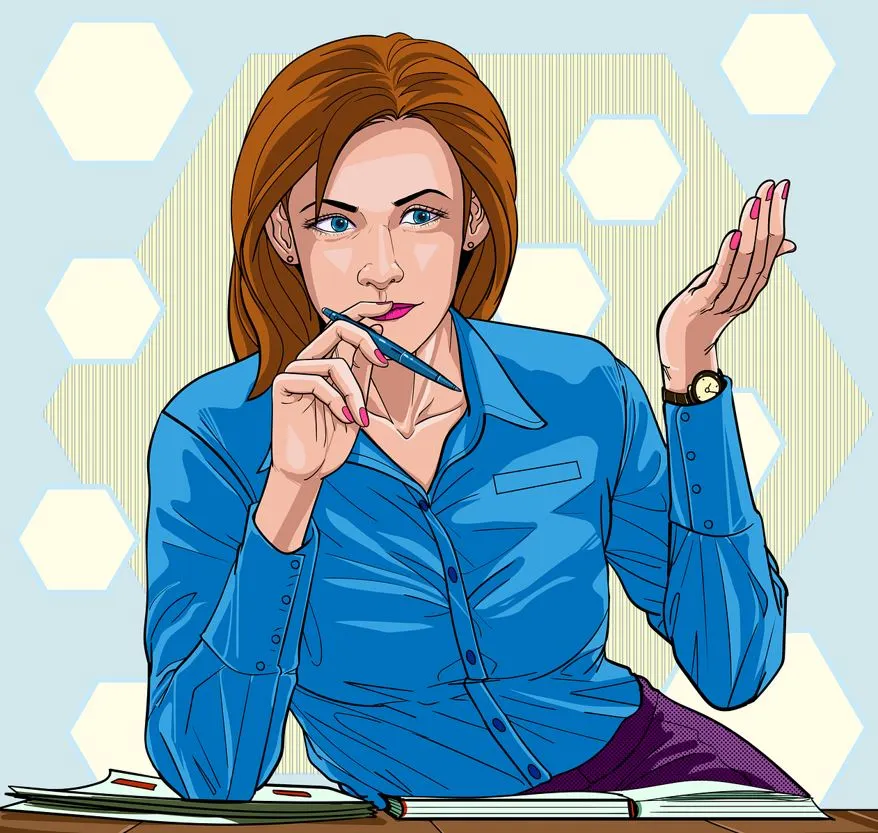 Meet the author
By
Melanie
Melanie is a seasoned writer with more than 8 years of experience. She is passionate about academia and works off the clock to ensure she write the topnotch content for her readers.