Data Analysis Assignment Help - 100% Correct Solution
Updated:
Data analysis is a concept that makes it a mistake to theorize without using data. Sherlock Holmes had seen this as proclaimed in the short story Scandal in Bohemia by Sir Arthur Conan Doyle. Higher learning institutions use all their efforts to educate their students, but these are people in the learning stage. Learners need a data analysis assignment help expert to help them understand the fundamentals after the class.
If you need help with that data analysis homework, let qualified gurus here take a look. We are known to offer quality in impeccable timelines.
What is Data Analysis Assignment Help?
Data analysis assignment help is the assistance you get in obtaining essential information through data evaluation. The process that our experts follow includes the following:
Inspecting
Cleaning
Transforming
Modelling
We use statistical and analytical tools that your tutors or lecturers recommend. We will look at some of them as we go on. Data analysis is crucial in our lives, so we want to help you learn it.
Why is Data Analysis Important?
In simplified terms, analyzing data helps businesses, in general, to make better decisions. The best part is that every organization collects and uses data to monitor performance and determine the future direction. That supermarket you know uses data to bring the best products to you and analyze the market trends. The UNEP and other climate organizations use data to examine climate change and determine the best measures.
We will also look at how data analysis helps to solve business problems later in the article. Since this is an essential activity in most businesses (if not any business), getting data analysis help is vital for every student. Here, you can share your assignment details on our order page and let us help you master the art of analyzing data.
Types of Data Analysis Involved
Many students have come to us for SPSS data analysis help for capstone projects and the usual small assignment assistance. Whether you want to finish that quick homework or get dissertation data analysis help, we will aid in the following types of data analysis.
Diagnostic Analysis
A diagnostic analysis answers the 'why' question. If you have used a descriptive analysis (check below) to determine a problem, this type of analysis will tell you why the problem is occurring. For example, you may notice that people buy many jackets in a clothes shop. The cold weather might be the reason, but if you dig deeper, you also notice that most people are okay with that price despite the inflation.
Diagnostic analysis will help you determine why (the affordable price) people are buying the jackets more.
Descriptive Analysis
Descriptive analysis is what tells you what is happening. So, it answers the 'what' question. A good example is a data analysis showing a shop's clothes buying trends. Referring to the example above (in diagnostic analysis), the 'what' will be the sudden influx in jacket purchases.
Prescriptive Analysis
Prescriptive analysis combines the analysis from descriptive, diagnostic, and predictive types to recommend the best direction for the business. Based on our example, the business may stock more jackets before the cold season begins.
Predictive Analysis
This type of analysis uses the data to project what may happen. In our example, the business owner may have noticed that more jackets are bought during winter. That will help a business predict a high jacket sale just before and during the winter season.
What is the Process of Analyzing Data?
Once you ask for data analysis homework help from us, we deploy the process to help us deliver the best results. Data analysis involves gathering data, processing it, exploring, and finding patterns, among other things.
The procedure consists of the following:


Data Analysis Assignment Help is rated 4.8/5 based on 285 customer reviews.
Are you in need of a high-quality, 100% plagiarism free essay or online class help?
Place your order and get 100% original work.
Gathering requirements: This part involves getting the reason for doing the analysis. It's also essential to note what data type should be used and what you intend to analyze.
Collecting the data: After identifying the requirements, it's time to collect the data. The sources may include surveys, case studies, direct observations, and interviews.
Data cleanup: After collecting, it's time to remove what you will not use. This is where you eliminate the duplicates, white spaces, and other errors.
Analyzing data: This crucial part involves software and other essential tools. Some of the tools we use include SPSS, Excel, and Python. If you want SPSS data analysis help, please order the service from us anytime.
Interpreting the data: After getting the results from the analysis, it's time to interpret and get the best recommendations based on what you have found.
Visualizing: This is another way to say we should present the data so people can read and understand. Here, we can use charts, graphs, and other data visualizations.
Data Analysis Techniques
There are various techniques (or methods) used in data analysis. They are all, however, categorized into two major groups. They include:
Quantitative data analysis: Quantitative data analysis is where we work with numerical values or variables. They can be measurements, percentages, or calculations, among other data types that can be represented using numbers.
Qualitative data analysis: We deal with non-numerical data in qualitative data analysis. Here, you can work with identifiers such as property and labels. It also includes categorical variables such as percentages and statistics.
Now, let's go deeper and see what both techniques are all about and the subcategories in each.
Quantitative Data Analysis
The techniques under this category have a different approach to extracting data. A Monte Carlo simulation, for example, helps predict probabilities from uncertain conditions. Fields that can use such include science and engineering.
Under qualitative data analysis, the two popular techniques include regression and hypothesis analysis.
Regression analysis: It is a type of analysis that determines how dependent and independent variables relate. The two main types of regression analysis include simple linear and multiple linear.
Hypothesis analysis: A data analysis technique utilizes sample data to evaluate a hypothesis. In this type of analysis, statistical tests determine if an assumption is factual or plausible. The main components of this analysis are the alternative hypothesis and the null hypothesis.
Qualitative Data Analysis
The two main approaches to this technique include:
Inductive approach: Here, an analyst needs to learn the outcome of the collected samples. So, they collect the proper and appropriate amount of data on the interested topic. After that, they look for patterns that will lead to the development of a theory.
Deductive approach: In this approach, the analyst has an idea of what is expected from a sample population. So, the motive here is to collect data that can accurately support a hypothesis or theory.
The main techniques under qualitative analysis include discourse analysis and content analysis.
Discourse analysis: In discourse analysis, the analyst tries to help understand what people mean in verbal and written communication. It helps interpret the true meaning and intent of communication differently.
Content analysis: It involves identifying the patterns available in various communication forms. Suitable applications of this type of analysis are where people analyze political messages to determine how various policies affect the people.
Tools Used in Data Analysis
There are lots of tools that experts can use when delivering data analysis assignment help. Here, we have five tools that we can use to assist you with that homework. Remember, there are more tools used for data analysis. If you don't find the one recommended by your teacher here, don't worry. You can still tell us about your assignment since our experts can use numerous tools.
SPSS (Statistical Package for the Social Sciences)
SPSS is a gift for data analysts from IBM. It has been around for some time, which also means improving how people collect and analyze data before deploying the results. The wealth of functionalities in this software and the high accessibility level are why your tutor recommends it.
Our SPSS data analysis help will assist you in learning the multidimensional space facility - one of the most valuable features. In general, the interface is user-friendly, and that is why our experts will be quick to help you complete that assignment.
It works well with large amounts of data. That is why we use it for students who need SPSS data analysis help for dissertations. So, ask for SPSS homework help from us if you know you cannot complete it on time.
Python
Python is an open-source programming language that has a broad range of uses. One of them is data analysis. Unlike most of the languages out there, it's a language that you can read through quickly. With that, how does Python help in data analysis? Numerous libraries such as NumPy, Pandas, SciPy, and Scikit-Learn among others, can help scrap, analyze, and visualize the data.
Some useful ones in the data analysis context include Pandas and NumPy, which support data manipulation and streamline computational tasks. There is also Matplotlib, which helps visualize and report the data so that it becomes readable to other users. We can use these libraries to help you with your assignment, as well as general Python homework help and computer science homework help.
Excel
Even those who don't do data analysis know what Excel is. It comes with the Microsoft Office package, so it's on your computer if you have the Office suite. It may not be the best when compared to other tools. If you, however, look at how Excel helps in data analysis, it's a software you must pay attention to. We recommend that all data analysis beginners should start here.
It's an application with functions such as CONCATENATE and SUMIF. The prior is meant for merging numbers and texts, among other data, into a single cell. The latter calculates the sum of selected cells based on the criteria you feed. It also has a pivot table. How does a pivot table help in data analysis? There are many things that this feature can do. In summary, it can:
Sort, summarize, count, group, and total the data you have
Conduct advanced calculations
Analyze and present summarized data
Filter data
The only limitation of Excel is that it cannot handle big data. If your assignment does not require too much data, let our experts handle it using Excel.
R Programming
R is also an open-source programming language, just like Python. Its syntax is more complex, though, and it's commonly used to create data or statistical analysis software. It's suited for those with heavy statistics to compute and popular for those who want to visualize the data. It also has an extensive network of available code for free, and it integrates with languages such as C++, C, and FORTRAN.
Microsoft Power BI
Microsoft Power BI is less than ten years old. It grew from being an Excel plugin to a standalone application. It can help in creating dashboards and other interactive visual reports. Learning requires less effort and can integrate easily with Excel (of course), SQL servers, text files, and popular cloud sources like Google Analytics.
Why Should You Ask Us for Data Analysis Assignment Help?
You don't have to struggle with an assignment if you don't understand the way around it. We gave students recommendable data analysis dissertation help, who later thanked us for improving their grades. So, whatever assignment you have, you can reach out to us because:
We have experts who can know the way around the data analysis requirements.
They can also work with various tools to meet the objectives
There is enough experience here to deal with assignments from all higher learning institutions.
Our delivery is always on time, if not before
We have friendly prices that will soothe your pocket even when facing hard economic times.
We have discounts that make us affordable
We deliver plagiarism-free assignments
We are available 24/7 to work on that data analysis assignment
How Our Data Analysis Help Works
The steps are as simple as doing the following:
Go to our order page, fill in the instructions, and attach your assignment document.
Our experts will bid on your assignment. Choose the one that fits your requirements and assign the work to them.
Once the assigned writer completes the assignment, they will upload it on the solutions tab. You can download the assignment and submit it per your school's guidelines.
How Does Data Analysis Help Businesses?
Here are a few points that will help you realize the importance of data analysis in businesses.
Knowing your target customers: Data analysis tracks how your campaigns and products (or services) perform within the targeted customer base. So, it can give insights into how these customers behave and their areas of interest.
Improved customer targeting: Business resources are precious, which is why business people don't want anything to waste. Analyzing data helps one to see where they should focus those campaigns.
Solve problems correctly: Data analysis provides businesses with vital information. They can use what they gain from the data to make decisions that will save the business and avoid costly mistakes.
Accurate data: Making informed decisions requires you to gather the correct information. With data analysis, businesses can get the correct information to help make the necessary plans.
Streamlining operational costs: With data analysis, businesses know where to focus their resources and what to avoid. It also assists in knowing the right amounts of resources to be deployed in conducting business in general.
Frequently Asked Questions
1. What do you expect in data analysis?
Data analysis involves collecting, modeling, analyzing, and reporting the data using various tools, methods, and techniques. In the end, businesses should get insights into how the business is performing and be able to make better decisions.
2. What is data analysis assignment help?
Data assignment help involves asking for the necessary assistance from experts to help you with school work involving data analysis. You can get data analysis help from our gurus regardless of the nature of that assignment.
3. Which is the best website for data analysis assignments?
HomeworkMarket. This is the website with all the necessary data analysis assignment experts. You can order an assignment help at any time. Be sure to get high-quality work done on time.
4. What are the types of data analysis?
The types of data analysis include:
Descriptive analysis
Diagnostic analysis
Predictive analysis
Prescriptive analysis
Final Thoughts
Data analysis is crucial in any business since it helps it thrive. So, if it's getting hectic, this subject will require you to get data analysis homework help. Since you will be gaining substantial knowledge to help organizations (and other businesses) in the future, you should ask for help while you can. Let us help you meet that lecturer's deadline as we help you understand the subject better.

---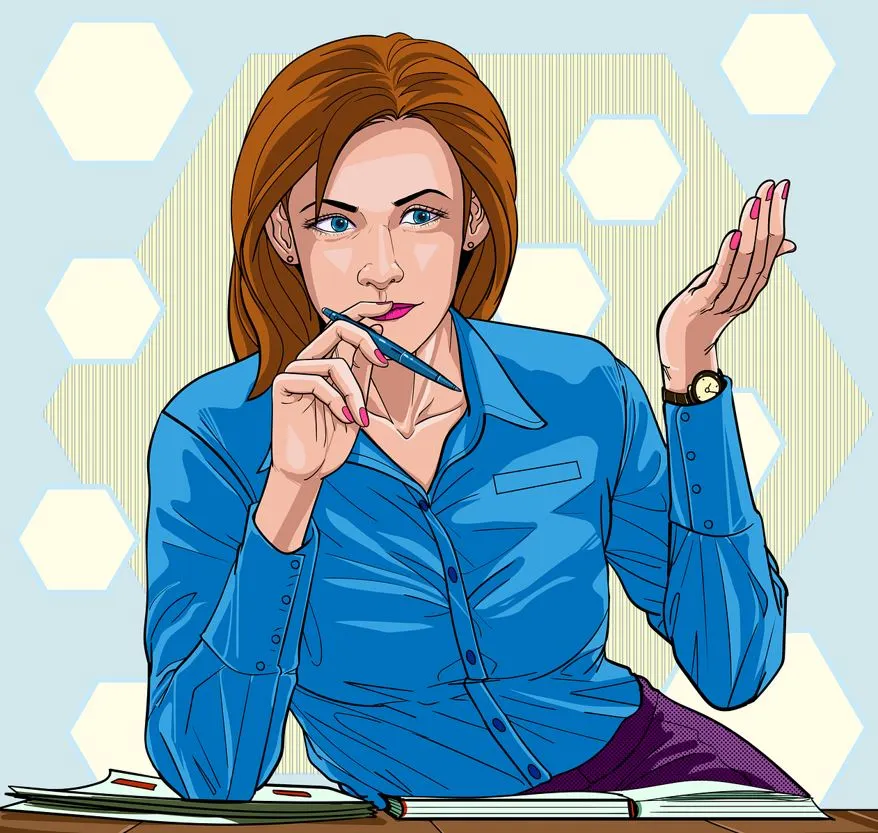 Meet the author
By
Melanie
Melanie is a seasoned writer with more than 8 years of experience. She is passionate about academia and works off the clock to ensure she write the topnotch content for her readers.