Affordable Homework Help
Updated:

If you are looking for affordable homework help, then luck is on your side. We offer homework help services for all domains in the academic world and at the friendliest and most flexible price in the entire industry. How is this possible? We have exceptionally crafted our art of delivering first-class academic help services, allowing us to be a household name for students in all corners of the planet. We thus enjoy a massive economy of scale; hence we can offer affordable homework assistance and still maintain our quality. Try us today, and you will never get to worry again in school life.
What Does Affordable Homework Help Involve?
Our affordable assignment help covers all assignments for any educational level and field. We don't have a standard fee that we charge for our services because of many factors, such as:
The difficulty of the homework
The length of the homework
The due date, etc.
Even if our charges are not standard, just know they are as good as they can get. Place an order with us to know the exact cost we will charge you to do your assignment. You will pay after we show you the charges.
How Does Affordable Assignment Help Work?
To get affordable assignment help, you will need to place an order with us. Do the following steps to make an order.
1. Register
The first step you will do is to register yourself or create an account. Registration provides you with your own portal.
2. Share Your Details
Tell us about your homework. This includes the program and course, the homework prompt, and other documents (if available), such as the reading materials, rubric, etc.
3. Choose an Expert
Once you give us your details, we will post them on our platform, where all academic experts suited to your field will see them. The experts will then bid on your order, and then you will choose the expert that interests you.
4. Pay for The Order
Make the payment after you choose an expert. You will pay the amount that the expert has bid for your order.
Which Fields and Courses Are Covered in Affordable Homework Help?
You can seek academic help for any course and academic level. We have tens of experts for each field with advanced degrees ready when you are to lend a hand.
Most of our clients are higher education students. We offer college essay writing help to these students at all the levels, such as:
Certifications: These are short courses taken as part of an education program or stand independently.
Electives: These are education programs done by students to increase their knowledge in a certain field, and they often help secure college admission.
Associate Degree: Education programs offered by community colleges, vocational schools, technical colleges, and some universities and usually go for two years if done full-time. In other countries, an associate degree is referred to as a foundation degree.
Bachelor's Degree: This is the most popular program in higher education, and it's a required qualification in most professional fields.
Master's Degree: This education program is done when one is through with a bachelor's degree and habitually takes around two years to finish.
Doctorate: This is the upper-most academic degree, which typically runs for three years. In most cases, you need to have a master's degree to pursue a doctorate. However, some programs and institutions allow you to transition directly from a bachelor's program to a doctorate without a master's.
Below are the common fields and courses in that students seek affordable homework help.
Mathematics
Statistics
Algebra
Geometry
Precalculus
Calculus
Business
Management
Economics
Finance
Accounting
Marketing
Humanities
Languages
Literature
Art
Religion
Music
Social Sciences
Geography
Psychology
Sociology
Law
Anthropology
Political Science
Natural and Applied Sciences
Physics
Chemistry
Biology
Geology
Engineering
Computer science
It is worth noting that we offer comprehensive academic assistance. Hence you can even get applied science homework help.
What Are the Common Types of College Homework?
You are bound to come across the following homework types if you are a college student.
Essay: It is the most popular type of homework. However, some courses may have them in limited amounts.
Research paper: This is a professional paper that deeply analyzes a topic and offers solid arguments about it.
Article/book reviews: An academic paper that analyzes a piece of literature.
Discussions post: This is usually a small text that students write and post on a discussion board, mostly found in Learning Management Systems (LMS).
Lab report: It is a thorough paper that documents an experiment that has been conducted.
Presentation: This is an academic paper prepared on slides.
Thesis/dissertations: A thesis or dissertation is typically a lengthy professional paper done by students in post-graduate.
We offer affordable homework help in all these homework types and any others. If you have an upcoming thesis and want to be ready for it, consider reading this guide on how to prepare for a thesis defense.
Essential Steps for Doing a Homework
Although many types of homework exist, which have distinct structuring and format, the general approach style is somehow the same. Below we will show you the critical steps to take when handling your homework.


Affordable Homework Help is rated 4.8/5 based on 19 customer reviews.
Are you in need of a high-quality, 100% plagiarism free essay or online class help?
Place your order and get 100% original work.
Step 1: Understand The Homework
Before you begin working on your assignment, you need to go through the homework instructions and comprehend what you have been asked to do. Know all about the formatting, deadline, and the kind of homework it is. These details will assist you in understanding how to structure your assignment and how to go about the research.
Step 2: Plan
Create a plan of how you will handle the homework. The key part of the plan is deciding how to structure the assignment. Once you know which type of homework it is and the formatting guidelines, you can create a structure. So, create a general outline, then fill it up as you move down the steps. (Nonetheless, some homework types will not require you to create an outline, mainly those dealing with calculations.)
You can turn to us if you are unsure how to structure your assignment. We will assist you in structuring the assignment. And if you need someone to assist you with your entire homework, we can also do that. Simply place an order, and we will immediately work on your task.
Step 3: Conduct Research
Research your subject matter. This will help you to find reliable and relevant resources that you will use to do your homework. You can get some good resources from your course material and recommended readings.
After researching, add key details to your outline, like the thesis statement or hypothesis and the major ideas you will cover.
Step 4: Write The Draft
Fill out all the gaps in the outline. Write freely, not worrying whether everything is perfect or not. You will fine-tune it in the next step. Most experts prefer leaving out the introduction and writing it as the last thing. These experts start with the conclusion so that they can get the direction of their homework.
Step 5: Fine Tune
The last step is to polish your draft. Edit and proofread it. Check whether you have answered every question and whether everything makes sense and flows well.
How Do You Format Your Homework?
Many styles exist for formatting your academic papers. The most popular are:
APA (American Psychological Association)
MLA (Modern Language Association)
Each formatting style dictates how you should format each part of your homework, from the title page of your paper to the paper itself and references. Below we will briefly touch on how to format your paper using the above-mentioned styles. If you want more details about these styles and others, such as Harvard and IEEE, consider reading how to write an essay in MLA, APA, Havard, Chicago, and IEEE article.
APA Formatting Style
Title page
The title page in APA format should be on its own and have the following details:
Title of the paper
Student name
Institution
Course
Instructor
Due Date
Running head
You don't need to have a running head for a student paper. However, you need to have a running head if your paper will be published. The running head should be on the left side of the header, while the page number should be on the other end, the right side. All the letters of the running head should be in capital letters.
List of References
APA in-text citations should have an author name and the literature's publication date.
For example: "(Allen, 2020)"
At the end of the paper, list your sources in detail, and give them a "Reference" subheading.
MLA Formatting Style
First page
There is no title page in MLA format. Instead, the heading (details about the student, school, etc.) is placed on the paper's first page with the abstract and/or introduction. This heading comprises the elements below:
Student name
Instructor name
Course details
Due date
Running Head
A running head is put on all pages of your paper. It should be on the right side, consisting of the student's surname and the page number.
List of References
MLA in-text citation should be written as follows: name of the author and the page you obtained the information.
For example: "(Allen 23)"
When listing your references, the subheading should be "Works Cited." And not "References" like what you do in APA formatting.
How Does Homework Help Students?
Most students wonder does homework actually help. Is homework helpful or harmful?
We are here to tell you a moderate amount of homework benefits students in so many ways, as we will see below.
It deepens understanding: Homework makes you review class materials and work on several problems in the course; hence, you ultimately understand the topics better.
Enhances time management: You need to plan yourself well and stay organized to complete an assignment. With time, your time management becomes better. If time is not on your side and you need help with homework, just place an order with us. We are available around the clock.
Improves discipline and persistence: These crucial skills will improve when you consistently work on your homework.
Improves problem-solving: Doing homework is all about understanding a problem and finding solutions to it. Be assured your problem-solving skills will move a notch higher while doing assignments. Also, keep in mind that we offer problem and solution essay writing services under our affordable homework help.
Although doing homework is filled with benefits, there are times when it can be harmful to students. For instance, when instructors go overboard and give students excessive assignments. This will not only make students fatigued but also cause a lack of family time, and they will have inconsistent sleep cycles. The other drawback of homework happens when instructors give unrelated topics as homework.
Frequently Asked Questions
1. What do I Do If I Need Help with My Homework?
Reach out to us. We have academic experts for each discipline ready at your convenience to offer you the support you need.
2. Why You Should Seek Homework Help?
Some common reasons students seek homework assistance are limited time, lack of understanding, desire to raise their grades rapidly, and stressful conditions. Read our guide on how to manage college stress for students if school pressure is getting to you.
3. Where Can I Get an Affordable Homework Helper?
From us. We are one of the best homework help websites as we have a massive, elite team of homework helpers available around the clock. They handle any academic problem, are deadline driven, and provide instant solutions. Contact us to get an affordable homework helper.
Bottom Line
You can get affordable homework help from us. Just place an order with us to instantly get this help. Do you want to know the education fields and courses we cover under this service? Then, read this article. In addition, the article explains different types of homework and how to work on the assignments and format them effectively.

---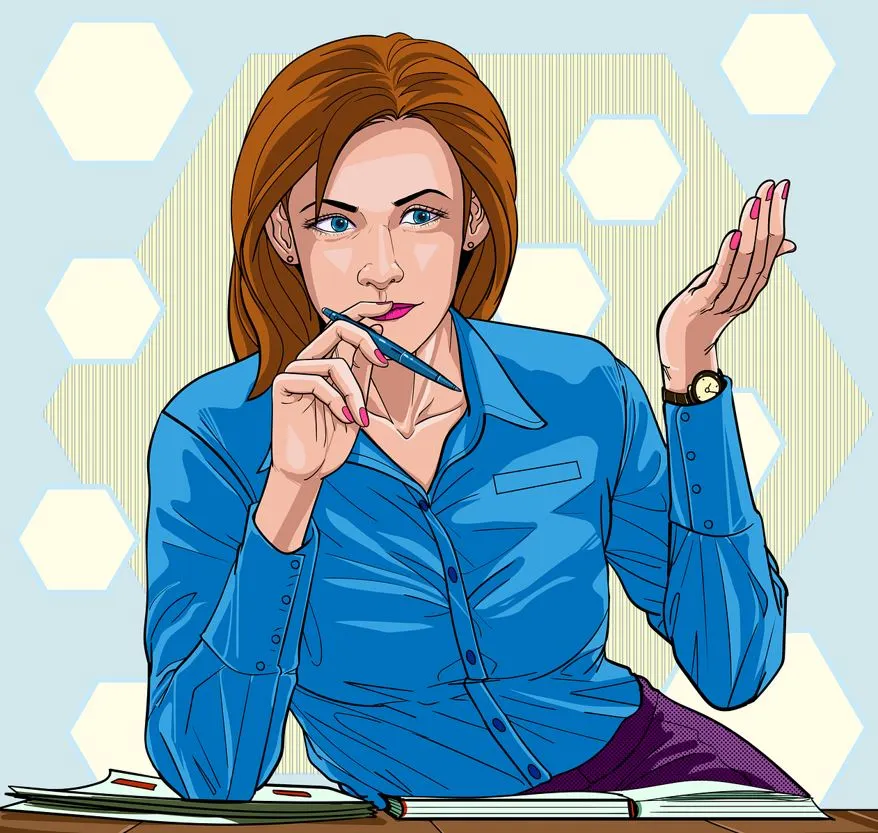 Meet the author
By
Melanie
Melanie is a seasoned writer with more than 8 years of experience. She is passionate about academia and works off the clock to ensure she write the topnotch content for her readers.