How to Start a Captivating Scholarship Essay
Updated:

Are you searching for a way to write a scholarship essay that interests and convinces the scholarship committee? You are exactly where you need to be.
First, we want to notify you that winning a scholarship is difficult. The competition is fierce as a gigantic number of applicants are involved. A good essay will not cut it. It needs to be excellent to stand out from the crowd. So, how do you pull such as stunt? What do you do in the essay? Simple. You start with an introduction that grabs the sponsors by the throat.
This guide will thus show you how to start a captivating scholarship essay. However, if you need a professional to craft the essay for you, place an order with us, and we'll gladly assist you around the clock.


Are you in need of a high-quality, 100% plagiarism free essay or online class help?
Place your order and get 100% original work.
What Is a Scholarship Essay?
A scholarship essay is a paper you write to a scholarship committee to present yourself as the best candidate for financial aid. Writing this essay is the hardest thing you do when applying for a scholarship. The other parts of the process focus on informing the committee about your personal information, while the essay's key purpose is to convince them that no one else needs the aid more than you.
What Are Some Good Tips to Start a Scholarship Essay?
The universal rule of starting essays is that the first sentence should capture the reader's attention. A scholarship essay should also adhere to this rule. Use the tips below to have a captivating introduction.
Say something uncommon or unexpected in the first sentence of the introduction. Most of the time, students restate the prompt, which is completely wrong.
Don't reveal the upshot in the introduction. It's best to provide the most intriguing details about your life in detail later on in the essay. Don't disclose these facts in your introduction. The introduction should hint at the details, making the reader want to read more.
Appeal to the senses. Explain what you taste, hear, see, and even feel. These details enhance the memorability of your essay and make it come to life.
Be mindful of the values of the organization or academic institution you are requesting financial aid. You thus need to research to know these values. When presenting your life's facts, connect them with these values.
The essay should be well-written. It must have a good flow and be free of errors.
With that being said, note that the scholarship essay intro should have the three parts listed below:
Hook; attention-grabbing
A short discussion of what you'll mention in the essay. This is the "hint" we discussed in the above sections.
A thesis statement that touches on the essay prompt.
What Are the Things to Avoid in The Introduction Paragraph of a Scholarship Essay?
Try to stay away from mainstream quotes. Use quotes that are not so common.
The introduction should show the real you. Avoid using big words that are not part of your normal vocabulary. You may think it will make you sound intelligent, but it will do the opposite.
Don't introduce yourself.
Keep off from obvious statements like "I am the right candidate for the scholarship."
In case all this is confusing, you can turn to us for scholarship and college application essay writing services. In these services, we can assist you in writing your scholarship essay from scratch, proofreading and editing, or even brainstorming ideas.
Examples of How to Start an Interesting Scholarship Essay
This section will look at two examples of the beginning of a scholarship essay. One example will focus on the attention grabber (also known as the hook), while the other example will be on the entire introduction.
Attention Grabber Example for Scholarship Essay
Let's say you have been given the following prompt:
"We want to know about your childhood background and how you have come to have your current academic aspirations. Make sure to touch on the elements and challenges that have impacted you?"
A bad attention-grabber example for this prompt will look like this:
"I was raised in a rural setting and this made me want more, such as my current aspirations."
This is a common reason and will not capture your readers' attention well. Start with something unique and interesting such as:
"When I was nine, my dad called a mechanic and both of them single-handedly removed a V-six engine, fixed it, and mounted it back to a road machine."
Do you see the difference between these two examples? The second one is more intriguing and uncommon. As a reader, you want to know why they mentioned an engine repair and how this connects with the prompt.
If you are looking for an expert to craft an amazing attention grabber, introduction, or entire essay, simply place an order with us, and we'll delegate one of our experts to work on your order.
Introduction Example for A Scholarship Essay
Now, let's look at an example of an entire introduction for a scholarship essay. Do you remember the three essential parts of an introduction? We mentioned them above and we'll incorporate them in this introduction example.
You have been given the prompt below:
"Tell us who you are and why you are the best candidate for this scholarship?"
So, how would you start an essay for this scholarship prompt? A good introduction example would be as follows:
"If there is anything my mind can't stop thinking about is opening and fixing machines. Since I saw my father open an engine while I was nine years old, my life has never been the same. The obsession with machines has been my world. I think this is why I have always loved and performed well in sciences and mathematics and that's why I want to be a robotic engineer in the future. In the following sections, I will delve deeper into my skills and abilities that align with this engineering field, hoping they will be enough to show how getting the scholarship will make my dreams a reality."
What Are the Common Scholarship Essay Prompts?
A good number of scholarship essays will be about the topics below.
Who are you? Or tell us about yourself.
Why do you want to pursue this course?
Explain to us when one of your core ideas or beliefs was challenged.
How have sports transformed your life? (or any other extra-curricular activity).
Tell us about a failure you experienced and the lessons you got from it.
Why is college important? Why do you want to go to college?
How will the financial aid assist you?
How have you impacted your community, and which service did you provide?
What are your academic and professional objectives?
Explain an event that drastically led to a new understanding of yourself and personal growth.
What distinguishes you from the hundreds of applicants who want the scholarship?
How Do You Write an Entire Scholarship Essay?
Follow the steps below to learn how to write a scholarship essay.
Read the prompt to understand the scholarship essay's purpose.
Understand the values and mission of the scholarship provider.
Create a scholarship essay outline.
Create a draft.
Revise and edit your draft.
Seek someone to review the essay.
(Go through this guide if you want to learn a thing about creating an amazing outline for an essay.)
In the first sections of this article, we looked at how to start an introduction for a scholarship essay, which is the article's main focus. Nonetheless, you need to understand how to end a scholarship essay.
How Do You Conclude a Scholarship Essay?
Closing a scholarship essay is easy as it does not require many details. All you need to do is to give a snapshot of everything and appreciate the scholarship board for their time. A good example of a scholarship essay conclusion looks something like this…
"As indicated above, I possess most of the key critical skills and knowledge to pursue a robotics engineering program. It will be amazing if I can get financial assistance as it will help me secure my life-long dream.
I appreciate your consideration.
Regards,
Marcus Brown"
Consider going through our guide on the best conclusion paragraph starters for college essays to understand more about how to begin conclusions.
7 Vital Tips to Make Your Scholarship Standout?
Read on if you are wondering how to make a scholarship essay interesting.
1. Follow The Scholarship Instruction
A good number of students copy other written scholarship essays and submit them. Take care when doing this. It is because there are high chances you may deviate from the essay's instructions (prompt).
2. Be Honest
Although some scholarship essays are hard to draft, the basic rule is not to lie even when push comes to shove. No matter how impressive you think it sounds, don't make up a story. You can get in touch with us, and we will write the essay for you from scratch.
3. Mention Your Need
It's good to declare your financial status to convince the scholarship committee better. Some details are whether you are working, whether someone is supporting you, and whether you get financial aid from somewhere else.
Pro tip: Don't use your financial incapability as the main way of persuading the scholarship committee. The main way of appealing to them is by highlighting your traits and abilities. You can mention your economic situation, but don't flat-out say it. Instead, mention it as a, by the way.
4. Be Personal
Being personal is a great way of making your scholarship essay stand out. It provides insights about you on a deeper level, making you come out as genuine and more memorable to the scholarship board. Thus, don't be scared to say something personal about yourself.
5. Be Specific
Another aspect that enhances the story's genuineness is being specific. For instance, mention the roles and activities you spearheaded when you say you are an amazing leader. Give examples that defend your proficiency if you say you are good at a particular skill.
6. Give More Details of Your Background, If Needed
Although you are supposed to provide a vivid image of yourself in a scholarship essay, you are not restricted from discussing your culture and traditions. The scholarship committee is interested in diversity. Therefore, mention your culture or tradition if that's the best way to explain your traits. This mainly occurs among non-traditional, international, or minority students.
7. Keep It Professional and Simple
Use professional language when writing. Keep off from words such as slang and excessive punctuation. Also, be simple. Do not use unnecessary words, such as words with little value.
Frequently Asked Questions
1. Can Someone Help Me Write the Introduction of a Scholarship Essay?
Yes, you can get help from us. Our team has tons of specialists who can assist you with any part of a scholarship essay. They can write for you the introduction, body, conclusion, or even the entire essay. Just place an order with us and tell us what is aching you.
2. Should I Put a Title in A Scholarship Essay?
It's not necessary unless stated in the prompt. Most scholarship essays do not have a title. The few essays that have the title are because their prompt instructed so.
3. What Is the Length of a Scholarship Essay?
The prompt will often tell you how many words you should write. But if it's not indicated, try to keep it around 400 words. The scholarship committee goes through hundreds of essays; if it is long, there is a high chance that they may not read the whole of it. On the other hand, a very short one is not good, as you will not be able to delve deeper into your abilities and skills.
In Summary
If you want to start your scholarship article with a bang, this article is what you need. This guide will show you all the tips and tricks for writing the most captivating introduction for a scholarship essay. In addition, you'll see an example of a good attention-grabber and introduction, as well as the typical topics asked in scholarship prompts. Towards the end of the article, there is extra information on how to write a scholarship essay, not just any essay, but an outstanding one. Just know there is a better option than going through all this hassle; place an order with us, and we'll write the essay for you.

---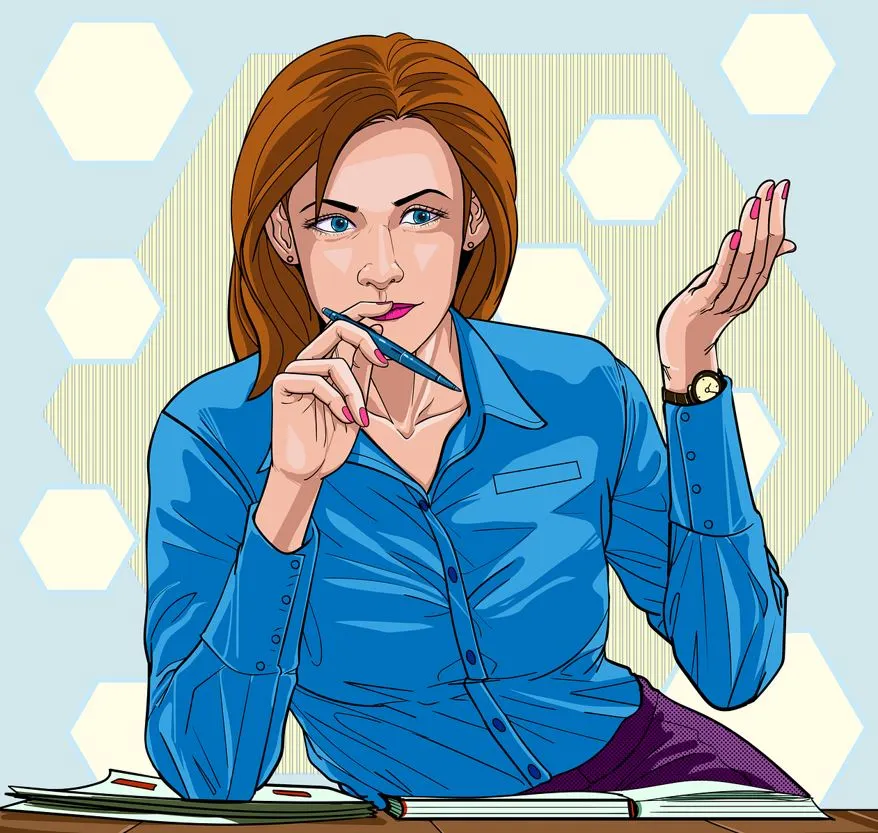 Meet the author
By
Melanie
Melanie is a seasoned writer with more than 8 years of experience. She is passionate about academia and works off the clock to ensure she write the topnotch content for her readers.