Persuasive Essay Writing Help
Updated:

Are you searching for the best persuasive essay writing help available online? Look no further because we offer convenience and expert help at good prices that you can get by placing your order here today. The essay below will cover topics relevant to this, such as the definition of a persuasive essay, persuasive essay topics, tips on how to write one, and where to get help writing a persuasive essay, so please keep reading.
What Is Persuasive Writing?
A persuasive essay refers to a piece of writing where the author tries to convince the reader to adopt their point of view on a particular topic. This is done using reputable references that back up your argument. It is closely related to argumentative writing but is slightly different since it focuses more on subjective experiences and appeals to the reader's emotions. As such, the tone is more conversational as opposed to formal and is centered on the author's point of view as opposed to argumentative writing, where the writer focuses on opposing viewpoints.
Why Is Persuasive Writing Important?
Each essay genre serves a specific purpose. While the narrative essay seeks to entertain, other genres like descriptive writing aim to describe something such as an individual, place, or thing. Since persuasive writing aims to persuade, it is commonly used in copywriting and marketing efforts, op-ed articles, and speeches. It is also used to push social and cultural movements by appealing to the emotions and empathy of the reader. As such, it helps promote causes and change.
Some of the persuasive essay topics you can consider are:
Is the current school syllabus relevant to children's future?
Do school-going children need dress codes in school?
Are there any valid reasons for war?
Examples of persuasive writing include:
Declaration Of Rights of the Women of the United States by Susan B. Anthony (1876)
This document outlined the demands of the National Woman Suffrage Association. It stated the various inequalities women faced in comparison to men and was illegally distributed to readers. In the end, it persuaded more women to support the suffragettes and led to the growth of the feminist movement.
Common sense by Thomas Paine (1776)
When Europeans began to migrate to the US, many did not see the need for a revolution against England, which owned the territory. However, this pamphlet convinced the general public to support a revolution.
What Are The Five Elements Of A Persuasive Essay?
Since an essay is a long-form piece of writing, it includes different elements. In a persuasive essay, one needs to develop a rational argument, and this is done over several paragraphs. To achieve this, our persuasive essay writing help would advise you to include the following elements:
1. A clear and concise thesis statement
A thesis statement is one that presents your view on a particular topic. It should be debatable and supportable. It is typically introduced at the end of the introduction.
2. Catchy introduction
As the first section of the essay, this should capture the reader's attention and influence them to read the rest of the text. You may provide background information on the topic and its importance before proceeding.
3. Well-developed body with logical arguments
Consider what the reader knows or understands about the topic as well as their point of view. Use this to assess which points you should include that can help change their perspective. This also provides an opportunity to expose any logical fallacies that may lead to poor essays. While we have a guide on how to write an essay, students facing trouble with this part can also contact us for affordable assistance.
4. Clear structure
Present your points in a clear and logical sequence that allows the reader to connect your ideas and read smoothly. The use of transitional phrases and clear structural organization is, therefore, important and can be the difference between a good and poor persuasive essay. As such, you should be keen on the essay structure as it affects your essay's readability.
5. Effective conclusion
Your conclusion can help form a lasting impression on your reader if done right. At this juncture, you should restate your thesis and summarize the main points made in the essay. You can also include a recommendation on how to solve the issue. For example, a persuasive essay topic on the effects of excessive screen time on children can conclude by recommending that parents and guardians should restrict viewing time to less than three hours per day.


Persuasive Essay Writing Help is rated 4.8/5 based on 120 customer reviews.
Are you in need of a high-quality, 100% plagiarism free essay or online class help?
Place your order and get 100% original work.
What Is The Best Way To Write A Persuasive Essay?
There are many techniques that one can use to enhance their writing, but each genre can benefit from specific tips. For the persuasive essay, this is the use of ethos, logos, and pathos. These are the most common strategies utilized in persuasive writing.
Ethos refers to writing that appeals to the reader's authority on the issue. This is done using credible references and proper language. In the context of persuasive essays, one may present their own experience, state the credentials that make them an expert at this, and demonstrate their knowledge on the topic.
Logos refers to logic and appeals to the reader's sense of logic. One should connect ideas logically and may use facts and statistics to do this. However, you should be careful to avoid logical fallacies, which refer to flawed or false arguments. An example is the correlation/causation fallacy, where one falsely attributes one thing as the cause of another.
Pathos refers to the appeal to emotion. This is done using specific and vivid language that triggers certain emotional responses in the reader. It is a rhetorical device and is commonly used to evoke pity or sadness, but it can also help evoke feelings of hope or joy.
Below is an example from our persuasive essay help experts on "how to use ethos, pathos, and logos" when writing an essay:
"Every day, millions of children go home from school only to find no food. These children are usually skinny and weak, and often go hours without food, which is highly detrimental to their growth1. While public programs offer lunch, this is not feasible for many so these children are exposed to hardship early on in their lives. According to the Children's Welfare Board, over 2 million children are at risk of hunger and develop malnutrition as a result (2020)2. As an experienced psychologist, this can affect children in the future since the trauma and neglect will affect their mindset3. For this reason, society needs to understand that this is a serious and growing issue before it leads to a generation of children with various nutritional health problems and affects their academic abilities."
The use of pathos is demonstrated when the writer evokes pathos using sadness and pity under point number 1. Under point number 2, the writer uses statistics(logos) to appeal to intellect and logic. Last, it uses ethos under point number 3 to confirm its authority on the subject.
Writing Tips From Our Persuasive Essay Writing Help Experts
Aside from using ethos, pathos, and logos, our persuasive essay writing help experts would also advise you to employ the following tips to improve your grades:
1. Use individual stories to appeal to pathos
When trying to convince people to care about a particular cause, it is important to put a face to the story. This can be more effective than purely using statistics since readers can more easily relate to an individual's struggles.
2. Use appropriate language
Different words form different imagery. For example, the use of foggy evokes different emotions than dim. As such, you need to be familiar with sensory words as they carry different connotations. You should also include action verbs, adjectives, and adverbs.
3. Show the connection between ideas
Each of your ideas should be relevant to the theme and should also connect to each other, thus providing reinforcement. An example is: "Many chemistry students have benefitted from tutoring services, so the same result may be replicated for students struggling with physics". In this example, the writer shows that since a positive result was attained in one closely related field, hence can be achieved in another.
4. Include statistics and facts
Facts and figures are instrumental in converting readers to your point of view since they show the reality of the subject at hand. However, be sure to use reputable sources from trusted sites.
5. Use diverse sentence structure
A sentence can either be simple, compound, or complex. To form complex and compound sentences, use coordinating conjunctions such as "but" and prepositional phrases like "in time" or "as a result".
6. Use rhetorical questions
Rhetorical questions refer to queries that do not require an answer but are asked for literary effect. An example is "how could you have done this?". It helps the reader focus on a particular action and promotes support for your idea.
7. Exaggerate
An exaggeration is a literary tool that can help the reader understand your product's exclusivity or your viewpoint's urgency. For example, one could say that a social issue like rising crime "could wipe out the entire city if not handled" or "our company is the best in the business" for copywriting.
8. Hire the persuasive essay writing help
Implementing these tips sounds easy enough, but many students lack the time and energy to properly write a persuasive essay, especially if they are taking many classes. As such, some seek persuasive essay help experts. Our company also deals with persuasive essay writing help, so feel free to place an inquiry today.
Where Can You Get Persuasive Essay Writing Help?
Many students often seek essays and coursework help but come up short due to the number of scammers online. Not only do they suffer high prices, but the quality is poor and leaves them unsatisfied. For these reasons, students wonder where to get quality help at low prices.
Our company is a premier writing service that offers quality for affordable prices. For many years were have served clientele from all over the globe and have accumulated several positive reviews. This is because clients are also assured of free revisions and refunds in certain cases. If you are interested, you too can benefit from our persuasive essay writing help services by placing your order here.
Frequently Asked Questions
1. Can your persuasive essay writing service handle an urgent paper?
Yes! We allow students to place orders on an urgent basis, but it depends on the length and complexity. For papers that are less than three pages, we can deliver in less than 24 hours. We also operate on a 24/7 basis, so you can request help anytime.
2. I do not need help writing a persuasive essay. Do you offer any other services?
Yes! We offer help with all types of essays, ranging from argumentative to descriptive. We also offer exam tutoring services in various majors such as IT, biology, physics, chemistry, and many more.
3. My project was canceled. Can I get a refund?
Yes! However, we offer free revisions that can help salvage your essay, followed by a refund if nothing can be done.
4. How do I place an order?
Simply register or login. On the screen is the order sheet where you can fill in details such as the length, topic, and deadline. Write down the price range and wait for bids. Once you have enough bids, select a writer based on their expertise and ratings, then communicate further with them. Once complete, the order will be delivered, and you can look through it and then approve it if no corrections are required.
Summary
In closing, the persuasive essay refers to a genre of writing where one seeks to convince the reader to adopt their point of view. Owing to its ability to persuade readers and its focus on a particular audience, it is used to promote social causes and in marketing efforts such as copywriting. It includes elements such as a strong thesis, a good introduction, a clear structure, well-developed arguments, and an effective conclusion.
Writers should also be sure to use ethos, pathos, and logos to persuade the reader. They could also implement writing tips such as the use of varied sentence structure, connecting ideas, using individual cases, including statistics, and considering hiring persuasive essay writing help experts. While there are many scammers and inexperienced tutors, there exists reliable tutors such as ourselves, as evidenced by our reviews on both our platform and external sites. Try us today and begin your journey to better grades!

---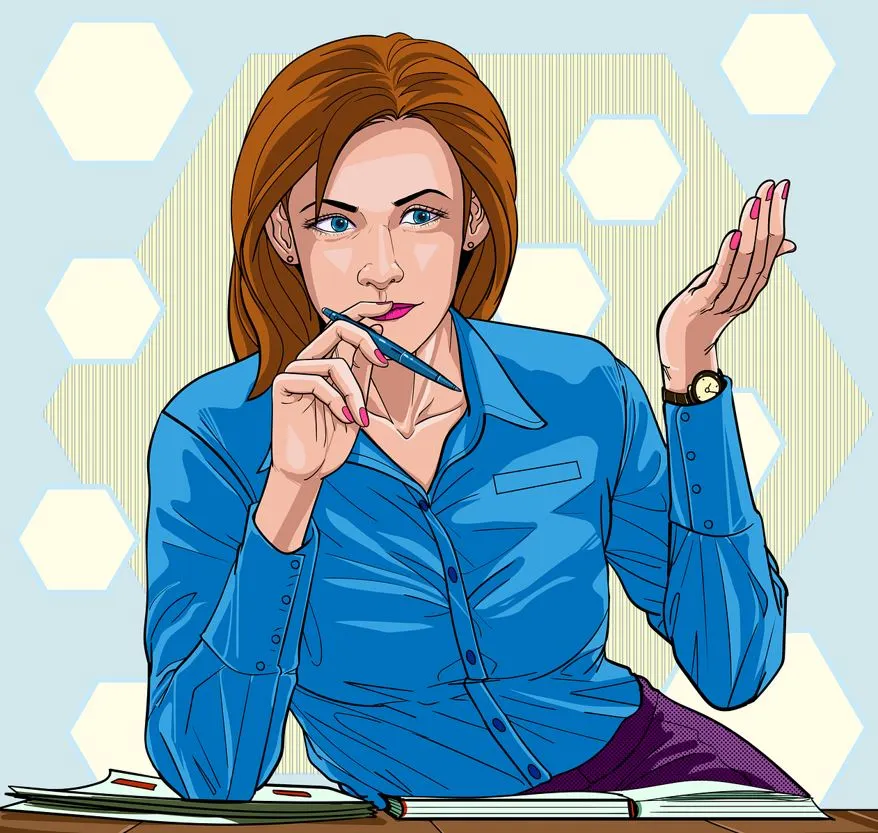 Meet the author
By
Melanie
Melanie is a seasoned writer with more than 8 years of experience. She is passionate about academia and works off the clock to ensure she write the topnotch content for her readers.