Descriptive Essay Writing Help
Updated:

Searching for descriptive essay writing help? Look no further; our site is a one-stop shop for high-quality content from expert writers. Anyone who's heard of our firm would advise you to place an order immediately, no further questions asked, thanks to our good reputation. However, you may want clarity on what a descriptive essay is, various descriptive essay topics to choose from, how to write one, and our related descriptive essay writer services.
What Is A Descriptive Essay?
A descriptive essay is a genre of essay where a writer vividly describes an object or place. It requires you to use language creatively and figuratively to help your reader visualize your content effectively. Unlike a narrative essay which simply requires you to write a story, the descriptive essay genre focuses on a specific topic such as a person, occupation, animal, event, behavior, or place. The following are examples of descriptive essay topics you could write on:
Describe the best place you have ever visited
Describe your favorite movie
What would your future dream job be?
Something I love to do in my free time
My favorite book
How Do You Structure A Descriptive Essay?
Similar to other essays, as covered in our how to write an essay writing guide, the descriptive essay follows a particular format that allows them to present facts and figures in an orderly fashion. As such, your descriptive essay should look something like this:
1. Introduction
This is the first section of your work and provides context on your topic of choice. Since it contains the hook, it is important to use descriptive language from the start that entices your reader to read the entire text. You can also explain the value of the topic, which is the context. Last, write a thesis statement that summarizes what your work will cover. For help on how to write a proper thesis statement, please through this short guide on an essay format that goes into detail.
Let's say your descriptive essay topic prompt is "describe the best meal you ever had", our descriptive essay writing help experts would begin with:
"A meal is not just filling and nutritious. With the right amount of expertise and care, one can create an art form that leaves diners craving more. This is what happened to me when I went to a small restaurant while visiting Italy. For many, Italian cuisine may seem overrated when you hear locals describe it, but my experience proved that the rumors were definitely true. Italian food is top-notch cuisine."
2. Body
These could be one or more paragraphs, depending on your word count. Begin each with a simple sentence and build upon that with flowing details and vivid language that trigger the senses. You could also use transition phrases between the sentences to improve the flow and immerse your reader in the story.
For the prompt "describe the best meal you ever had", a descriptive essay example of a body paragraph could look like this:
"Following a tip from my friend Rudy, I decided to vacation in Rome and check out the various pizzerias they have there. We meandered through the streets, ready to check out any reasonable-looking restaurant, and we finally found one. In a nondescript street right next to a tailor, we found a small shop with a green and red banner styled to look like the Italian flag. At the front door were some numbers and a small gathering of waiting patrons. Apparently, the joint is so popular that they have a 30-minute waitlist! This made me even more eager to try out the food and see what all the excitement was about."
3. Conclusion
Finish up your essay in one paragraph, where you reflect on the essay's purpose. It is also important to provide the importance of the topic and a closing statement that provokes further thought in your reader's mind. A closing statement also helps your article stay imprinted in the reader's mind and can improve the impression they have on you.
"To sum it up, La Terrazo was a fantastic eatery with good vibes and good food as well. Not only did they surpass my expectations, but they also made me a fan of Italian cuisine. Now I thoroughly enjoy trying foods from other cultures, especially if people from all over the world enjoy them. Not only does this mean that the food is enjoyable for many with different tastes, but it also assures me that I am more likely to find it in many locations. As such, not only will I continue exploring Italian cuisine, but I will also look into new foods with an open-minded approach."



Descriptive Essay Writing Help is rated 4.8/5 based on 111 customer reviews.

Are you in need of a high-quality, 100% plagiarism free essay or online class help?
Place your order and get 100% original work.
What Are The 5 Senses In Descriptive Writing?
Descriptive writing seeks to paint a picture. As such, a descriptive essay should appeal to a human being's senses. These 5 senses are:
1. Sight
Since text will not allow your readers to see the image, engage in vivid visual descriptions that transport your reader to the location in which your story takes place.
2. Taste
While you could use taste for situations where your characters consume food, you may also associate it with scent. For example, telling how the main character could taste the food cooking as they waited in anticipation.
3. Sound
Both the presence and absence of sound are interesting as it contributes to the setting. For example, shouting in a market is an important detail, while silence in the forest may show the calm of nature.
4. Touch
What a character touches could be soft, rough, hard, slimy, silky, or cold. It could also show the character's mental state or thoughts, such as when they touch a person's picture. As such, touch helps build the plot.
5. Smell
A smell can be used to communicate seasons, foods, and other events such as fire. It is very powerful as it triggers memories in the reader and may remind them of a previous point in the story.
If incorporating these 5 senses sounds difficult to you, don't hesitate to contact us for expert descriptive essay writing help.
Tips For The Best Descriptive Essay
Decide on the personal essay or professional description approach. The personal approach refers to topics that revolve around your personal experience and aim to trigger sympathy in the reader. An example is an essay about the best day you ever had. Alternatively, you may use the formal description approach, which is similar to an argumentative essay and provides facts on a specific topic. However, overly formal language should not be used. An example of a formal descriptive essay topic would be what happened during the Asian Financial Crisis in the 1990s.
Understand that the description should span the entire essay. This is what makes it a descriptive essay, and it should not have academic layers within. This also means that having a structure is important and contributes to the descriptive essay's merit.
Write a draft. This allows you to see if your introduction can hook your reader and if your topic idea can sustain your word count. It also helps you assess the sources you will use and how they can contribute to your essay.
Look up synonyms for words to help enrich your vocabulary. Synonyms are words with similar meanings, such as bad or awful, cold or frosty, achieve or accomplish, and angry or irate. While these words are similar in meaning, some can evoke stronger emotions or more vivid imagery, so be sure to use some. Online dictionaries can assist with this, and this will contribute to a better impression on your reader.
Avoid fluff. Fluff refers to content that does not add to your story and can interrupt your flow with unnecessary details that lead to a poor reading experience. You can avoid fluff by avoiding parentheses, wordy phrases such as that are, repetition, cliches, and poor planning. With these tips, you can catch the reader's fleeting attention.
Focus on readability. Once complete, look through the essay to ensure that it is easy to read and comprehensible. You should also ensure that you provide enough context and details, the thesis is relevant, the closing statement is intriguing, and the description uses interesting vocabulary.
Proofread and edit. You can use online software to perform a simple grammar check, then physically read through the entire text to look for any logical errors or grammar issues the software may have missed. If you need help with this, we also offer proofreading and editing services, so don't hesitate to book with us.
Where Can You Find Descriptive Essay Writing Help?
If handling a descriptive essay sounds challenging, worry not. There are several sites that offer quick and easy services online. Unfortunately, some of these service providers are subpar and may reuse papers or offer low quality at exorbitant prices. For this reason, the internet offers ratings and reviews where clients can offer honest feedback, a sector in which we shine. To understand why customers prefer us, please proceed to the next section.
Why Should Students Book Our Descriptive Essay Writing Help?
For many students, the main worry when seeking descriptive essay writing services is the risk of scammers. However, students need not worry about us around. This is because we offer the following guarantees:
1. Low pricing
As a student, you need a service provider who offers value for your money. However, this price cannot be too high, and we promise this. Our pricing is based on a bidding system, where you place your order and state your budget, then wait for interested writers. Just be sure to quote a reasonable price to gain more bids.
2. Plagiarism free content
Plagiarism is frowned upon in academic circles. For this reason, you need to remain vigilant and ensure that it does not exceed the acceptable threshold. Our firm offers a Turnitin report with each order, so you can rest assured that we deliver expert services.
3. Free revisions
Feeling unsatisfied with your paper? Don't hesitate to contact us and request free revisions from the descriptive essay writer. There will be no extra charges, and you will be assured of satisfaction.
4. Expert Staff
Our hiring process is strict to ensure we receive the best staff who will take our brand to the next level. You are assured of professionalism and quality with us, and you can be sure of a passing grade whenever you trust our descriptive essay writing help services.
Frequently Asked Questions
1. What are some common mistakes to avoid when writing a descriptive essay?
Being vague with details.
Using the same verbs or adjectives repeatedly leads to monotony.
Not including the 5 senses when writing.
Not having a solid structure (introduction, body, and conclusion)
Not being aligned with the genre, e. g fantasy, suspense
2. What other genres does your descriptive essay writing help service deal with?
Aside from descriptive essays, we also offer help with narrative essays, argumentative writing, and expository writing. Our services are also available for students studying various majors, be it biology, chemistry, physics, literature, history, and many more.
3. Can I get a discount?
Yes, we occasionally offer discounts to registered users, which you can be a part of by signing up. At certain times, you be eligible to receive up to 10% off on orders, so don't miss out.
4. I am not happy with my essay writing order. Can I get a refund?
Yes! If your paper was canceled or you have any other issue that deserves a refund, feel free to contact customer support. We also offer free revisions, but if that is not possible, you will get your money back within 14 business days.
Conclusion
In closing, a descriptive essay is an essay genre in which the writer describes a thing, place, person, occupation, emotion, animal, or event. It uses vivid imagery to help the reader visualize the object at hand. An example of a descriptive essay prompt is to describe your favorite book. The average descriptive essay follows the usual structure with an introduction, body, and conclusion, but specific tips can help you achieve better writing.
Among these are avoiding fluff, poor proofreading, poor language, and mixing up descriptive writing approaches. However, many students struggle with this and may deliver subpar work, thus jeopardizing their grades. For this reason, firms like ours offer descriptive essay writing help at affordable rates to clients globally. Many students enjoy this because we are affordable, hire the best experts, deliver on time, and offer free revisions. You too can benefit by placing your order today and receiving the best essay help money can buy!

---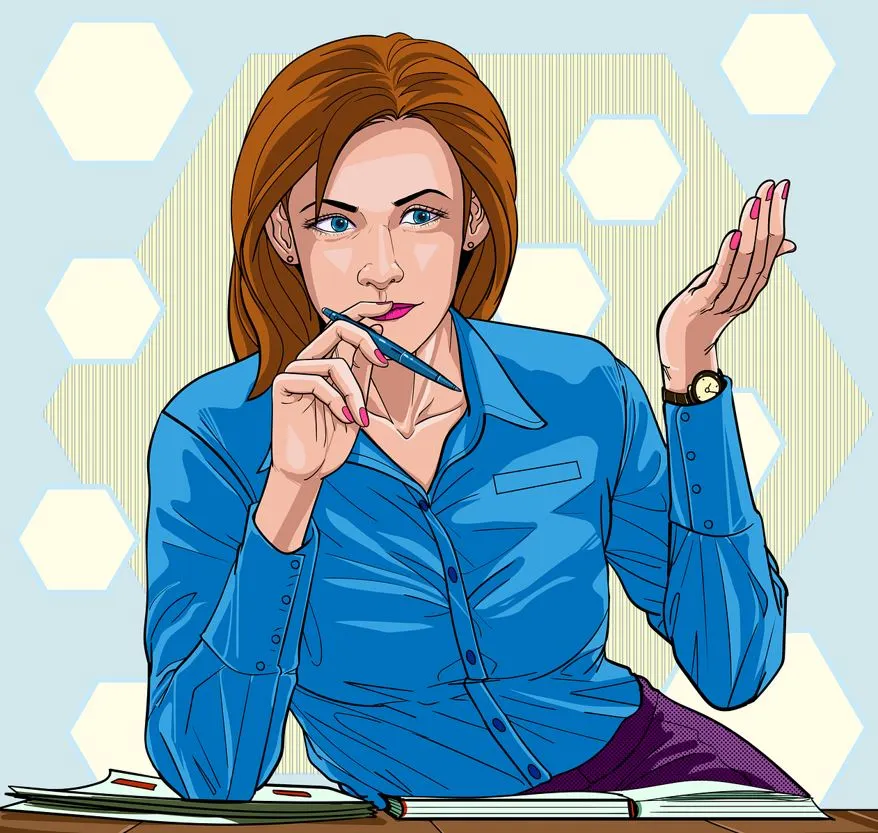 Meet the author
By
Melanie
Melanie is a seasoned writer with more than 8 years of experience. She is passionate about academia and works off the clock to ensure she write the topnotch content for her readers.