How To Format An Essay
Updated:

Are you looking for help on how to format an essay? Worry not; our premium essay writing service is here to help. For years, we have helped clients in diverse majors write their essays to their professor's satisfaction, helping them pass their classes. If you have been facing these challenges, this guide will offer help, so please keep reading.
What Is An Essay?
An essay refers to a formal piece of writing that focuses on a particular subject. It is used to analyze, interpret, summarize, or describe an individual, event, organization, or theory. During your studies, you will be exposed to several essays, some of which fall into different categories.
There are four types of essays. One is the argumentative essay, in which you adopt a certain point of view on a topic and use data to convince the reader to adopt it. Many students have trouble with this genre, so we offer specialized help for it that you can order here today. Another is the expository essay which requires you to demonstrate your knowledge of a topic. It also focuses on certain concepts and is graded based on how well your paper communicates the information.


Are you in need of a high-quality, 100% plagiarism free essay or online class help?
Place your order and get 100% original work.
The third is the narrative essay which requires the writer to tell a story from your viewpoint. You are rewarded points based on your creativity and use of a compelling storyline, so you need to have a good grasp of English. Last is the descriptive essay which describes the characteristics of individuals, phenomena, events, or emotions. It utilizes vivid imagery to invoke the reader's senses, and when used, this combination makes it a good essay sure to guarantee you high scores.
What Is An Essay Format?
An essay format refers to its structure. The structure allows you to present your ideas in a sequential manner, so many essays abide by a rigid format. The most common essay template used is the introduction, body, and conclusion. Each section is meant to achieve different goals and should contain the following content:
1. Introduction
This is the first part of your essay and is intended to hook your reader. It presents the topic of discussion and offers a brief look at what will be discussed. One should also introduce the thesis statement at the end, which is a sentence that summarizes the main idea of the essay.
For example, an essay about how the internet affects young children would begin as follows:
The internet has changed human communication and entertainment in several ways. For one, it has made it possible for humans from all walks of life to come together and share ideas on certain platforms. It has also revolutionized entertainment, with music, books, and movies being easily accessible on the internet. Children can also access these resources, but many are wary of this. However, many are still unsure of what the causes and effects of this phenomenon are. As such, this essay will look into these factors and their consequences.
2. Body
This section includes several paragraphs which outline the arguments and the evidence used to reinforce your points. You can use a sequential order where you present points based on their importance or how they are connected. Using transitional phrases is also important in this section since it leads to a better flow.
An example of a body paragraph in an essay about the effects of the internet on children is:
One cause is the rise of globalization. This allows tech companies to distribute their products globally, making them accessible to many. It has also led to many smaller companies with lower price points for their products, making it easier for many to access them, including children.
3. Conclusion
In the conclusion, you can summarize your arguments and restate your main argument. This section does not include any new information and should also clarify the context of the paper. The context, in this case, is why the argument matters and what potential problems it can solve.
Your conclusion may look similar to this:
In conclusion, the internet can be educational and great for socializing, but there is a lot of violent and unethical content. Experts have found that exposure to this may result in antisocial behaviors among children, so it is important to limit children's screen time and restrict the type of content they view for better outcomes in the long run.
How to Structure An Essay Based On Citation Style
While the introduction-body-conclusion format is common throughout all essays, an essay structure can also be determined by the citation style used. A citation style refers to guidelines on how to format a paper and cite references used. It impacts the spacing, title page, citations, headers, and page numbers, so it is important to understand how to change your structure depending on the citation style required.
Table 1: Citation styles

Citation style

Commonly used in

Title page

Headings

In-text citation

Font

APA

The APA method is common for students in social sciences, business, and sometimes for life science subjects

Skip four spaces and enter your name, professor's name, course, and date

Use Arabic numerals for page numbers in the upper right-hand corner

Write headings in bold title case and center them. List sources under 'references' in alphabetical order and use a hanging indent.

State the author's name and publication date, e.g. (Arthur, 2020)

Times New Roman 12 pt with double spacing

MLA

MLA is commonly used by literature and philosophy students, as well as those in other humanities.

On the upper left corner, list your name, instructor's name, course, and date. Do not start the content on another page, but continue after this section.

Under your details, center the heading in the title case.

Include a header with your surname and the page number in Arabic numerals in the upper right-hand corner.

At the end of the paper, list your references in alphabetical order under a 'works cited' title.

Simply state the author's name and place it in paragraphs at the end of the statement.

Use Times New Roman 12 pt, double spaced

Harvard

This style is mostly used in UK universities and is largely used by students in social sciences such as economics, business, anthropology, and social policy.

About halfway through the first page, write your title in capital letters followed by your name in the title case.

In a few spaces below this, write the name of your course, professor, university, location, and date.

In the upper right-hand corner, write a short version of the title in the title case and paginate in Arabic numerals.

On the second page, center the title and write it in the title case. On a separate page, list your content under the title 'references'. The references should also be formatted with a hanging indentation in alphabetical order.

List the author's name followed by the publication date, e.g. (Sumpter 2019)

One can use Times New Roman or Arial 12 pt. and be sure to double space.

Chicago/Turabian

Commonly used in the humanities, this style may use an author-date citation or full note. It is a bit more detailed than other styles, hence is the subject of many students searching for help.

A third of the way down the first page, center the title and write it in full capitals. Skip several spaces the write your name, course, and date in the title case. Begin numbering pages on the second page. Start writing on the second page.

Write headings in the title case and center them. List your sources under 'bibliography', organize them in alphabetical order and be sure to use a hanging indent.

The author-date style requires you to write the author's name, publication date, and page range. For the full note style, simply superscript Arabic numerals, then list and label the references according to these numbers at the end of the page.

Use Times New Roman 12 pt. or Arial 10 pt. and double space the content.
We know that this is challenging for many students, so if you are having trouble with Chicago footnotes or citations, contact us right away for prompt assistance.
As you can see, the citation style required will change the format of your essay. As a result, you need to understand the citation style required. However, there are key tips you can employ to further enhance your essay writing, which will be discussed in the next section.
Best Tips For Writing A Good Essay
1. Select an intriguing topic
Writing can be taxing, so you need to be interested in your work to maintain a good flow. Some students have trouble picking a good topic that can cover the word count necessary and has sufficient reputable research to prove their points.
2. Conduct thorough research
Once you select a topic and start looking for evidence to back your claims, you will realize that there are many articles and blogs written on the topic. For a new citation style, you are not used to, you can research the guidelines according to the style specified and understand it before proceeding. However, you need to make a choice based on their relevance and authority. As such, we advise that you use research from scholarly articles, conference papers, organization websites, and news articles since they contain verified information.
3. Try freewriting
If you have the topic but are stuck on how to progress, try writing anything that comes to mind with no worry about the errors made. This allows you to make progress and include details.
4. Form an outline
Jot down your points in the sequence in which you will handle them. This allows you to save time and flow your paper easily since the essay template guides you. It also ensures that you do not forget integral points and choose the best ones for your essay.
5. Ask for peer opinions
Once you complete the essay, you can ask a peer or instructor to review it for any errors. This will help you improve your writing since you can get feedback from someone with a different perspective. If you lack someone to offer this assistance, our experts are available to help you, so don't hesitate to place your proofreading order now.
Why Do Students Seek Help On How To Format An Essay?
For many students, writing a good essay is challenging due to certain factors. One is the limited time they have. Students generally have several courses to handle and may also have a part-time job hence little time to handle their work. Another is the lack of academic skills, especially for younger students. They may not know how to properly cite or format their work; hence they hire guidance, which we are willing to offer.
Frequently Asked Questions
1. I need guidance on how to format an essay. Can your experts handle other citation styles?
Yes! Our writers are also familiar with the IEEE essay writing format if your course demands knowledge in these citation styles, so we can handle these orders.
2. How many marks does formatting carry in an essay?
An essay format carries anywhere between 5-10% of the total marks but is very important as it demonstrates your ability to follow instructions.
3. Can I get a refund for my order?
Yes! If we cannot offer revisions, which often happens in cases like paper cancellation, we offer full refunds. Simply place a request for a refund, and we will be reverted to your Paypal or bank account in a few days.
4. Can I get specialized essay help from this essay writing service?
Yes! We offer help with diverse majors such as business writing services, biology homework help, physics homework help, chemistry homework help, economics essay writing service, and many more. You can also place an order for narrative essay writing help, expository essay writing help, argumentative essay writing help, or descriptive essay writing help.
In Summary
In closing, many students are unaware of how to format an essay properly and often seek assistance from services like ours. This is because they need to properly format and include an introduction, body paragraphs, and conclusion. The introduction presents the topic, the body provides evidence, and the conclusion sums up the arguments made. You also need to consider the citation style used as it affects the title page, font, headings, and citations, thus altering your essay writing format.
Depending on your major, you may use APA, MLA, Chicago/Turabian, or Harvard. It is also important to select an intriguing topic, conduct in-depth research, form an outline, and ask for peer opinions. However, if you are having trouble with this, we offer help on how to write good essays. We write quality essays at affordable rates and deliver your essay on time, so don't hesitate to give us a call and achieve academic excellence today. Place your order now to enjoy our affordable homework help services.

---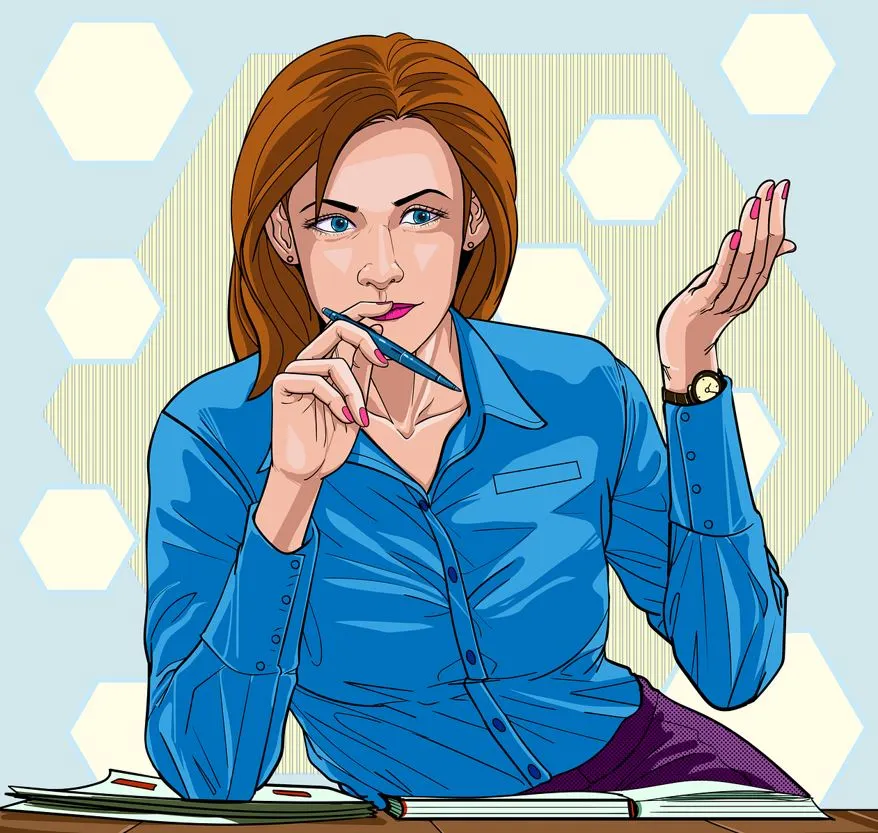 Meet the author
By
Melanie
Melanie is a seasoned writer with more than 8 years of experience. She is passionate about academia and works off the clock to ensure she write the topnotch content for her readers.