How to Write a Summary of a Book - Steps and Structuring
Updated:

Do you wish to understand the ins and outs of how to write a summary of a book? This guide is then dedicated to you. It will assist you in summarizing books of all types, from fiction to nonfiction, and short and long novels.
In addition to writing a crisp book summary, you will learn different ways of structuring the summaries, goals, and do's and don'ts, among other aspects. If you have limited time or you are not ready to craft an exceptional summary, you can place an order with us, and we will help you out with it. We can write your summary from scratch, edit and proofread a draft you have written, or do any other task you may need.
We will start by looking at what a book summary is before we jump into our main topic.


Are you in need of a high-quality, 100% plagiarism free essay or online class help?
Place your order and get 100% original work.
What Is a Book Summary?
A book summary is a concise description of any book that touches on the main ideas, plot, and characters to give readers a comprehensible understanding. A book summary is also known as a book synopsis.
Do you know you can turn to us if you need an expert to help you write an amazing summary? Just place your order with us, and all your worries will evaporate. We guarantee first-class services as our experts have advanced degrees and are massively experienced.
Now to the central issue of this guide, what are the steps for how to write a book summary?
Carefully read the entire book
Take enough notes
Determine the main ideas
Create a book summary outline
Draft the summary
Proofread the draft
Step 1: Carefully Read the Entire Book
If you are going to summarize a book, you need to read it meticulously. You should not read it quickly as you will miss the important points. On the contrary, take your time and ensure you understand every section of the book.
Step 2: Take Enough Notes
Ensure that you take sufficient notes while reading the book. It may seem like a waste of time, but it is not. It will assist you in writing the summary effectively. You can't remember everything, so the notes will come in handy.
Although there are many strategies for taking notes, the best is doing it in a dedicated notebook. Some important notes you need to take are those of the important characters and important points in each chapter.
What Should You Note Down About the Characters?
Character names
Their key personality traits
Their impact on the storyline
What Should You Note Down About Each Chapter?
If your book is non-fiction, mention the following details when making notes for each chapter.
Chapter title or number
Key ideas and their supporting evidence
Intriguing analogies, statistics, and facts
If the book is fiction, describe the following details when jogging down notes for each chapter.
Chapter title and number
Characters and the new insights that they develop
Settings
Key events
Step 3: Determine The Main Ideas
Before you can create your summary outline, you need to know the book's main ideas.
You must understand the theme for each chapter of non-fiction books. For fiction, the plot usually follows a similar direction, as you will see below, so the themes in this type of book will not change much. Practically all plots of fiction books consist of the following 5 sections:
Exposition: Also known as the introduction or beginning. The background, characters, and setting are unraveled in this section.
Rising action: Conflicts start to arise, mainly due to the development of complex events. Normally, there are two kinds of conflict: external and internal conflict.
Climax: This is when a twist or decisive moment occurs. Most of the time is a conflict, which readers wonder if it will be resolved or not.
Falling Action: This phase is marked with the planning and the beginning of a resolution.
Resolution: This is also referred to as a conclusion and is when the story's final outcome
Step 4: Create a Book Summary Outline
Now that you know the book's main ideas and have notes with you, it's time to create an outline.
There are two general structures for formatting a book summary. These structures are explained in detail below; in the next subsection. Choose one of the structures, then fill in the important points to discuss in each section using the notes you created.
If you want to take outline writing to another level, read this article on how to write an outstanding essay outline.
Step 4: Draft The Summary
The other step is to fill up the outline: this includes the introduction, important character traits (and their impact on the storyline), plot, conclusion, and other crucial sections. Use the notes you created to fill these sections.
Step 5: Proofread The Draft
The final action is to go through the draft and eliminate all the errors. The common errors students make include:
Grammatical errors
Punctuation errors
Flow and clarity issues
How Do You Structure a Book Summary?
We have already seen how to write a book summary. Now, let's look at how to structure a book summary. You can use many ways to structure it, which typically depends on your school's or instructor's guidelines. Nonetheless, there are two ways that experts recommend more than the other structuring styles. Below are the two popular ways to structure a book summary.
In case you are wondering how to handle a film summary, visit our article on how to write a film synopsis.
Book Summary Structure 1
Introduction
Overview
Characters
Body
Conclusion
We will discuss below what to include in each of these sections.
Book Summary Structure 2
Characters
Introduction
Body
Conclusion
It is worth noting that we can assist you in structuring and even writing your summary from scratch. You only have to place an order with us.
What Should You Include in The Introduction of a Book Summary?
Your introduction ought to have background information and an overview of the book.
Background information: You talk about the book title and author here.
Overview: In this part, you describe the plot, theme, and main ideas or arguments highlighted in the book. This section can still be on its own, not necessarily under the introduction. One or two paragraphs are enough for this section.
What Should the Body Section of a Book Summary Touch On?
The body section should have several subsections, depending on the book and, definitely, the instructions provided. Some key subsections that are almost available in all great summaries are:
Setting: Here, you describe the era in which the book was written and the location of the plot.
Plot: In the plot, you highlight the developments in the book. In other words, state the events that greatly influence the plot. Make sure to touch on the intriguing aspects and/or twists.
Themes: It is also important to have a theme subsection to show the main themes in the book. You should particularly explain how themes advance and the insights they provide.
Other common ones, though not widespread and as important as the three above, are listed below.
Cultural Context: In this part, you need to explain the community and its belief, values, and customs.
Style: Here, you can evaluate the author's writing style, such as figurative techniques, tone, and language. Basically, any strategy the author uses to establish an image, mood, and meaning in the text.
You can add these two sections if you see they are significant in the book or your summary or if you want to reach the word count of your summary. Consider checking out this guide, how to make an essay longer, to understand some tactics you can use to make your essay longer.
What Should the Conclusion of a Book Summary Be About?
How you should end a book summary depends on the type of book.: Is it nonfiction or fiction?
For non-fiction, you restate the key ideas in the entire book. If it's fictitious, explain the resolution that happened and the most critical lesson learned.
Why Do You Need to Summarize a Book?
Are you wondering why your instructor has given you a book summary assignment? Then, read on to see the five reasons.
1. Complete A School Objective
Some schools may require you to do a book summary or several summaries to complete your degree or course. This is one of the reasons your instructor will assign you a book summary assignment.
2. Improve Summarizing Skills
Another reason your instructor may give you a book summary assignment is that they want your summarizing skills to improve. Practice makes perfect. They know that when you practice writing several book summaries, your summarizing skills will improve at the end of the day.
3. Solidify What You Have Learned
Your teacher may tell you to summarize a book so that you can understand it better. Taking notes of what you read leads to more long-term memory retention than just reading without taking notes. Teachers and schools know this, so they give your summary assignments to solidify what you read.
4. Bolster Your Writing Abilities
Consistent writing will enhance your writing skills. So, any writing assignment, be it a summary, will assist you in meeting this objective. In addition, reading tons of information from books will expand your knowledge; hence you become better at organizing your thoughts.
5. Speed Up the Evaluation of Ideas in The Future
The summaries you write will quickly assist you in reviewing content about the book in the future. You will not need to start reading the book afresh.
The Difference Between a Book Summary, Book Review, Blurb, And Elevator Pitch
What is the difference between a book summary, book review, book blurb, and book elevator pitch? Although all these texts describe a book, they differ in many aspects, as shown below.
Book summary: This is a shortened version of a book and comprises the key ideas, characters, and plot, among others. When writing a book summary, you should not give your
Book review: This is a text with heavy literary criticism about the book. Criticism involves using technical information to analyze the book's author, themes, and writing style. The reviewer also presents their personal opinions regarding the book. Preview how to write a book review article to understand more.
Book blurb: You will mostly find the blurb on the book's back page, and it is used to gain the attention of potential readers. It includes a very shallow plot that does not give away too much information and some teasers.
Book elevator pitch: A book elevator pitch is a super-short text used to persuade people to buy a book. It is usually a sentence long, with a maximum of 26 words. An author mostly communicates their sales pitch at the end of a live interview.
4 Key Guidelines for Writing an Amazing Book Summary
If you are wondering about the do's and don'ts of writing a summary of a book, then the list below will place you on the right path. Remember that you can get comprehensive literature homework help from us. We can craft for you an amazing book summary, book review, film review, poem analysis, or any other literature-related assignment you may have.
Go through the list below to learn the key guidelines for writing an excellent book summary.
Distinguish major ideas from minor ones: You will definitely come across many ideas in a book. Because your summary needs to be concise, one of your key purposes when writing it is to find and explain the main ideas.
Ensure a good flow: Use transitions to connect different ideas, mainly when discussing the plot.
Make notes frequently: Note everything important, as it will be useful when writing the summary. Make notes after you have read a few pages or immediately so as not to forget some details.
Avoid personal opinions: A book summary wants you to condense the work without offering any opinions. So, don't say what you believe, think, or feel.
On A Final Note
Do you have any queries regarding how to write a summary of a book? Questions include the steps to follow, how to structure the summary, the guidelines to craft an excellent summary piece, etc. If so, this guide has what you need. Go through it, and you will be a step away from becoming a book summarizing master. If by any chance it's challenging to write the summary, just place an order with us, and we will do it for you at affordable prices and on time.

---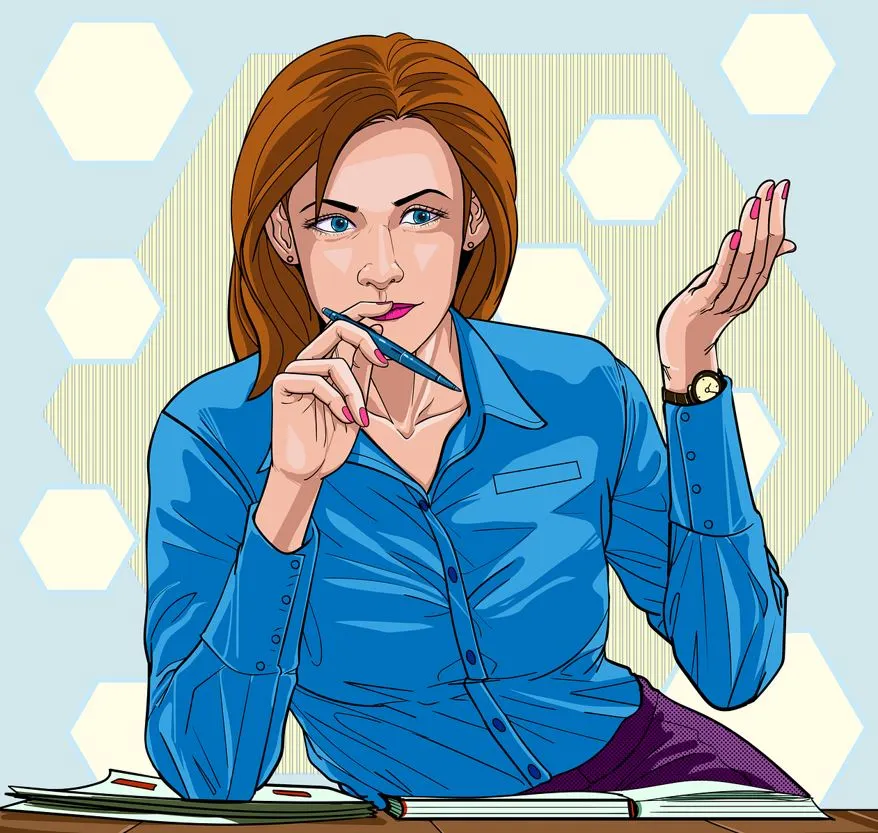 Meet the author
By
Melanie
Melanie is a seasoned writer with more than 8 years of experience. She is passionate about academia and works off the clock to ensure she write the topnotch content for her readers.