How To Write "Should College Athletes Be Paid" Essay - 2023
Updated:

Every institution requires its students to adequately express themselves clearly and communicate their thoughts in an essay. For this reason, students are provided with topics that relate to their lives, some of which they may be passionate about. One contentious topic in American academic institutions is sports and college athletes.
Sports are popular globally, and schools offer sports scholarships to talented students, helping them boost their brand recognition. Universities invest in their own athletics and sports teams since it promotes student retention. College sports allow schools to provide entertainment to students, create a sense of belonging, promote school spirit, and provide a conducive environment where students can develop their athletic abilities.
Due to its controversy, many colleges offer this essay question to students, who in turn contribute their arguments either in favour or against the topic. To pass this assessment, simply utilize our tips for writing a good essay.


Are you in need of a high-quality, 100% plagiarism free essay or online class help?
Place your order and get 100% original work.
How To Write A Good Essay
1. Conduct research and develop a thesis
Before writing on a topic, one should familiarize with the opposing sides and select one to defend. On the one hand, supporters of paying college athletes point out that schools receive revenue from these sports through ticket sales, endorsements, donations, students' athletic fees, championship revenue, corporate sponsors, television contracts, and licensing fees.
According to the National Collegiate Athletic Association v. Alston et. al. ruling, the NCAA is required to pay athletes for using their name, image, and likeness but cannot receive external compensation. However, up to 86% of college athletes live in poverty despite making millions for their schools. Schools argue that the students are amateurs and should develop their skills under their guidance hence the lack of pay.
Based on this information, you can choose to support the prompt or form an argument disagreeing with it. This forms your thesis statement and helps you find appropriate points that will enhance your essay.
2. Form an outline
Now that you have your thesis, you can start writing. Choose the best points that enhance your argument and organize them into paragraphs. Doing this allows you to organize your thoughts in a logical format. At this juncture, you can also examine different causes and the manifestation of the issue at hand, in addition to assessing the quality of your arguments.
Your essay should also be divided into an introduction with a clear thesis statement, body paragraphs, and a strong conclusion. The introduction provides background information for the reader, as well as a hook to draw them in and keep them interested. Usually, the last sentence is a thesis statement that offers context on what direction your paper is likely to take. Many writers like to keep their introduction at 10% of the total word count, similar to the conclusion.
The body paragraphs allow you to state your claims and provide evidence supporting them. Their number depends on the word count provided. To help your points flow freely, allot one paragraph per point and exhaust it before moving to the next. Be sure to select points with sufficient data to argue for or against to avoid wordiness meant to compensate for the lack of ideas.
Last is the conclusion paragraph, in which you provide a summary that ties together the main points addressed in the essay, restate the thesis, and offer a closing statement that shows why your opinion matters.
3. Select an appropriate approach
There are many essay genres that warrant different approaches, one of which is the argumentative essay. This is an essay genre in which a writer takes a stance on an issue and presents evidence that supports their argument.
Since the essay prompt suggests argumentative in nature, you can select from the three main approaches used to write in this genre. These are Toulmin, Rogerian, and Classical approaches. The Rogerian model analyses both sides of the argument objectively and identifies common viewpoints to help reach an agreement.
To incorporate the Rogerian method, ensure you address what the opposing viewpoint gets right, why the opposing position is incorrect, how your opinion addresses the problems of the opposing viewpoint, and propose a middle ground for both parties.
The Toulmin approach allows the writer to address claims using data and explain how the data proves their point. One is also expected to anticipate criticism and assess its validity. As such, it validates your viewpoint using hard data.
The classical approach uses ethos in the form of intellectual authority to persuade, the rational validity of their arguments using logos and appeals to the reader's emotions using pathos. It also requires evidence to support your argument.
For controversial topics, the best approach is the Rogerian essay, which allows you to state your position while allowing you to suggest a compromise.
4. Complete your draft
Revert back to your draft and build upon the points selected in the outline stage. Form paragraphs for each, ensuring that each point flows logically and that you use academic language to demonstrate your skills. Be wary of colloquial terms, profanity, and generalizations, as they do not sound professional and can cast doubt on your academic writing skills.
5. Proofread
Once your essay is complete, you can peruse the essay for errors. Common mistakes include a lack of cohesion and idea progression, poor grammar, logical flaws, and run-on sentences. Poor sentence structure, in particular, can make your paper boring or hard to read. Not only can these mistakes influence your paper's readability, but you may also fail the test.
Begin by reading through your essay to ensure you correct any errors that arise. If you are unsure, you can use grammar-checking tools online that will point out errors you might not have identified. You can also ask a trusted peer to look through your essay as they may catch some mistakes you missed or help you further enhance your essay.
6. Format your essay
Typically, every academic essay follows a prescribed format depending on the field of study. In general, sciences and economics use APA or CSA. Literature, English, and Humanities use MLA, while History courses predominantly use Chicago.
For this reason, your essay's appearance will be affected by the specified format. In this case, the main citation style used would be MLA. Some students are unaware of the differences between these formats, but your instructor or school resources can provide guidance on what is expected of each.
Top College Essay Writing Tips
Each year, millions of students prepare to enrol in college. However, their skills may still be underdeveloped for the advanced academic level they are proceeding to, so they might face challenges. Most colleges will provide simpler prompts such as "Should college athletes be paid" to assess their skills. While the format and structure are relatively easy to grasp, the following tips can help you be a good writer, no matter your academic level.
1. Start early
College is a good time for many students, where they enjoy spending time with their adult peers. As such, the hours can fly by, and you may end up late with your assignments. Many instructors punish this, so it is in your best interest to give yourself ample time to research, draft, write, and revise your essay. More importantly, writing with ease helps you avoid minor errors leading to improved grades.
2. Write multiple drafts
Sometimes the best essays are a result of looking at issues from a different perspective. For this reason, you can assess different opinions before determining which to support. Multiple drafts also allow you to dig deeper and gain more insights into data you may not have realized. It also helps your essay stand out, as many students will go with the first thought, which is often the popular opinion or cliché theme.
3. Avoid controversial topics
You may be tempted to address controversial issues by offering evidence supporting or refuting a particular claim, but this is not always advisable. Unless the subject or prompt specifically asks for these topics, choose a non-offensive. Some topics that may cause offence are religion, political affiliations, or graphic violence. While your intention may be to educate, be sure to avoid offending the reader.
4. Don't rely on online tools.
The internet is a valuable resource that allows us to save time by automating certain tasks. However, some of these tools can miss errors. Technology is not perfect, and since it tends to millions of people's needs, errors are likely to occur. As such, you should always read through the essay, as it can lead to lower marks.
5. Accept constructive feedback
Human beings do not enjoy receiving criticism. This is a result of being subject to harsh and destructive criticism. Many professors will offer remarks on your work, but you need to use the advice given and grow using constructive criticism. Not only will this improve your essay writing skills, but it will also help you learn how to progress and advance when placed in similar situations.
Conclusion
In summary, many students across the country will be asked to write their opinions on the prompt "Should college athletes be paid" at some point in their academic journey. This is done to test their reasoning capabilities and writing skills. For this reason, you should understand how to structure an essay and how to appeal to readers using mainly facts as well as other rarely said rules of writing that can improve your skills. Simply follow these simple tips and start advancing your writing skills today.

---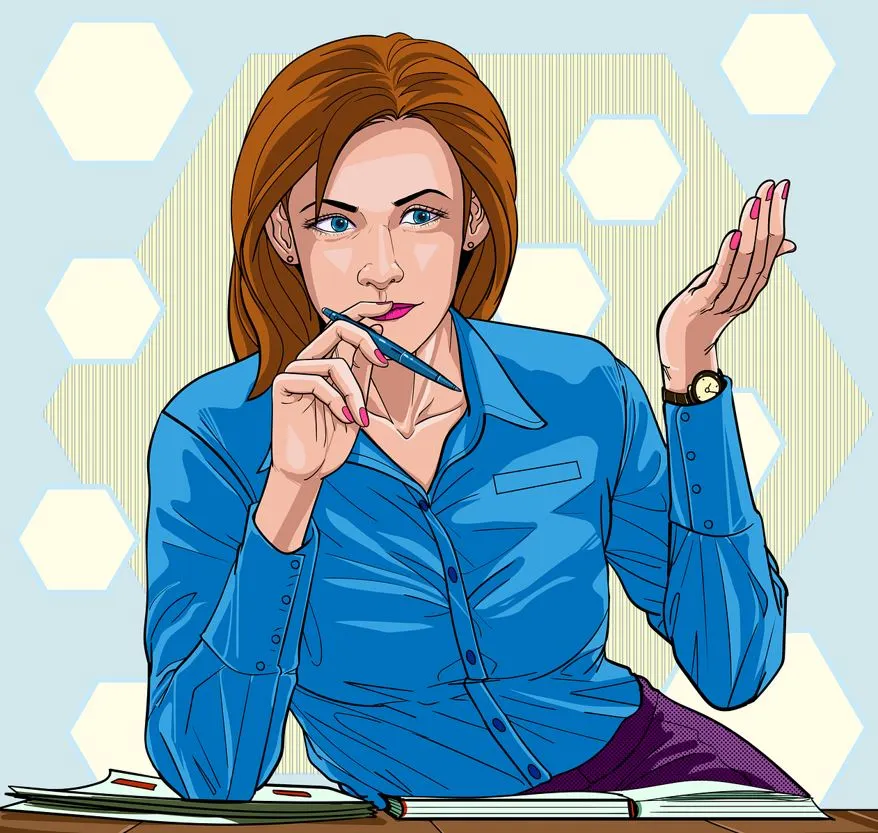 Meet the author
By
Melanie
Melanie is a seasoned writer with more than 8 years of experience. She is passionate about academia and works off the clock to ensure she write the topnotch content for her readers.