Editing and Proofreading Services
Updated:

Is editing and proofreading services what you are seeking to complete your paper? Today is your lucky day. You can find these services in our catalog. In fact, we are one of the best. Students, lecturers, authors, and entrepreneurs from all corners have trusted us with their work, and none has had a regrettable experience. We have a large pool of specialists from each academic discipline and industry, so whatever issue is aching you, we have the right person to assist you. Choose us today and never have to worry again.
What Are Editing and Proofreading Services?
Editing and proofreading services are actions done on a document, video, or audio to enhance its quality. Common actions include adding or omitting components. When you submit a document for editing and proofreading, you want to ensure that it is well-written, does not bring confusion, and has no errors.
Experts offering proofreading and editing services focus on the following aspects:
Correcting grammar, punctuation, sentence structure, language use, word choice, and consistency
Fixing formatting errors
Verifying facts and sources in the text
Correcting citations and their formats
Check out our guide on how to format an essay to be more conversant in structuring an essay.
Why Do You Need Editing and Proofreading Services?
Masses of people from around the globe come to us for proofreading services. Some of the typical reasons why they need these services are:
They desire their literary piece to have a bolder depiction of the topic, which enhances trustworthiness
They want to save time
They want their piece to have an outstanding structure
They seek suggestions to improve their content
They want another set of eyes to look at their text
If you, too, need the best proofreading and editing services, simply place an order with us and then wait for an experience like no other. We are available around the clock and deadline driven.
Who Greatly Needs Editing and Proofreading Services?
Our clients come from almost all walks of life. To make it easy to offer our services, we have divided our clients that require editor services into 4 broad groups. Namely:
Academics: This category touches on individuals that belong to the academic domain, mainly students, lecturers, and teachers.
Applicants: This group includes both school- and job- applicants. Here, we help them with application documents such as CVs, resumes, scholarship letters, personal statements, college letters, etc.
Business: This category of clients entails companies and entrepreneurs. The classical documents we handle in this sector are white papers, reports, press releases, and marketing material or promotional content.
Authors: Although authors are entrepreneurs in some form, we have grouped them in their own category, as reviewing their work needs more effort and resources. We edit and proofread authors' novels, books, manuscripts, and autobiographies in this section.
Which Academic Fields and Papers Are Covered in Editing and Proofreading Help?
A lot of our clients are in Academics. We have experts with advanced degrees in each field; hence, we cover all disciplines. Below is a list of the widespread educational fields that our academic editing services touch on.
English and Literature
Arts and Music
History
Sciences
Health Science
Law
Engineering
Business: finance, accounting, marketing, etc.
We review all types of papers in the academic domain. Some examples include:
Theses
Dissertations
Capstone projects
Research papers
Proposals
Reviews: book, article, etc
Reports
Letters
Case studies
Methodologies
Other forms of paper we edit and proofread are:
Argumentative papers
Compare and contrast papers
Definition papers
Cause and effect papers
Explicatory papers
Solution and effect papers
What Document Formats Does Editing and Proofreading Services Deal with?
Our experts that offer academic editing services are equipped with immense technical skills that allow them to work with any document format. Some of the documents formats we commonly encounter are:
Word
Google docs
Pdf
PowerPoint
Google slides
Excel
Plain text
PNG
JPG
Tip: Students normally debate the best format for submitting an assignment if their professors haven't indicated it in the instructions. The argument is largely between word documents (Ms. Word or Google Docs) and PDF. Open the following link to understand better the best format for submitting papers at school.
Crucial Strategies You Need to Implement When Editing and Proofreading Your Work
You can utilize many strategies to edit and proofread your paper thoroughly. This section will focus on what to do when proofreading and what to look out for.


Editing and Proofreading Services is rated 4.8/5 based on 163 customer reviews.
Are you in need of a high-quality, 100% plagiarism free essay or online class help?
Place your order and get 100% original work.
What should you do to have an effective editing and proofreading session?
Read the text out loud
Read slowly and carefully
Double-check everything, from punctuation, proper names, citations, fonts, page numbers, etc.
Concentrate on the text: You can do this by eliminating distractions
Ask someone else to read it for you
Utilize editing and proofreading tools (the tools will be discussed at length toward the end of the article)
Take a break after finishing the paper, then come back after resting
Note down the common errors you typically make, then pay close attention to them
What Are the Most Typical Surface Errors Made When Writing?
Missing commas: In compound sentences and after introductory phrases
Wrong or missing prepositions and verb endings
Sentence fragments
Comma splices
Wrong verb forms or tenses
Agreement issues between pronouns and antecedents
Misplaced or dangling modifiers
Questions You Need to Ask Yourself When Proofreading and Editing
You must check all areas when proofreading. Below you will see 6 areas you can look at and the questions you need to ask yourself.
(It's a lot of work to edit and proofread a paper. That's why we are here. Place an order with us to get the best editing and proofreading services at the lowest cost in the industry.)
1. Content
Is there an answer to all parts of the question?
Are all the paragraphs supporting the thesis?
Is there a central claim?
2. General Structure
Are the introduction and conclusion clear?
Do the paragraphs have a good order?
Are the transitions between paragraphs clear?
3. Paragraph Formatting
Do the paragraphs have clear topic sentences?
Are the supporting paragraphs available?
4. Style
Are sentence lengths varied throughout the paper?
Is the tone suited for the audience?
Does the paper have unnecessary phrases?
5. Clarity
Do all sentences have a clear meaning?
Are technical terms easily defined for the audience?
Are the best words used to express ideas?
6. Citation
Are the citations up to standards?
Do all quotations and paraphrases have citations?
How Should You Format Citations? APA, MLA, Chicago, Etc.
Before explaining citation styles (or formats), it is best to define what a citation is. A citation is a type of reference you insert in professional papers, such as academic ones. Citations show readers that a specific section of a paper is retrieved from another source. In addition, it assists readers in finding the source.
There are two general approaches to formatting citations:
Using in-text citations and providing a list of references toward the end of the text
Using footnotes and endnotes, then having a bibliography section at the end of the text
Under these two approaches, you will find tons of styles in each. The common styles in the first approach include APA, MLA, Harvard, etc. The second approach contains the Chicago style. There is so much to be discussed on these approaches and styles.
Consider reading Purdue's article on APA and MLA to learn in-depth details of these styles. The how to write footnotes and endnotes guide is a good resource to read to improve your endnote and footnote knowledge.
Consult us if you can't get yourself to format the citations effectively.
What Are the Tools You Can Use to Proofread and Edit?
There are a million and one (not in the literal sense) tools you can use to proofread and edit your work. Some work best checking errors on your papers: grammatical, punctuation, sentence structure, and so on. Others are suited for detecting plagiarism. Overall, you need to eliminate all errors and plagiarism because the quality and trustworthiness of your paper depend on both, on top of other factors.
Which Is the Best Software for Checking Errors in Papers?
A countless number of experts have critically analyzed tools for detecting and editing errors in text and given their stand. According to Scribe Media, Grammarly is the best at proofreading. Pro Writing Aid comes second; although it offers a stiff rivalry to Grammarly, it has several missing features available in Grammarly.
So, what are these features present in Grammarly and Pro Writing Aid?
Grammarly
This software is used in browsers, mobile and desktop apps, Ms. Office for Windows, and Google Docs. Features that have made Grammarly top the list are:
It has the smartest AI for detecting errors
Its interface is clean and simple, making it easy to learn
It allows changes through one-click suggestions
It enables users to filter suggestions
It has a "Change-All" option for solving rampant mistakes.
Pro Writing Aid
Pro Writing Aid works in Chrome browser, Google Docs, Ms. Office for Windows, and desktop apps.
Keep in mind that our experts, on top of using their intellect, also utilize these two platforms (or any other that you may prefer) when proofreading texts from clients. We don't take chances. We deliver over and beyond by using all the resources at our disposal. Thus, don't hesitate when placing an order with us, even for the most delicate assignments. In addition, we can take your entire online class to assist you in getting the best scores.
Which Is the Best Platform for Detecting Plagiarism?
First of all, what is plagiarism? Plagiarism is using someone else's work without giving them credit. It is a serious offense.
The most common types of plagiarism are:
Global plagiarism: This is when you claim someone's else work as yours
Verbatim plagiarism: This is when you copy a text fully – word for word – and don't give credit or cite
Mosaic plagiarism: This type occurs when you copy content from diverse sources or websites without citing or giving credit
Accidental plagiarism: This form results when you paraphrase content and accidentally fail to give credit or cite
Self-plagiarism: It is also known as auto plagiarism. It is whereby you resubmit a paper that you have done previously
Luckily, many platforms are available that can assist you in checking plagiarism. The most quality ones include:
Turnitin - we use this plagiarism checker
Unicheck
Duplichecker
Plagirisma
Pragramme
Quetext
Plagscan
Frequently Asked Questions
1. How Much Do Proofreading Services Cost?
The cost of proofreading depends on many factors, the main ones being the quantity of work, education level, and complexity of the topic. Place an order with us to know the exact price for editing and proofreading your paper.
2. Can I Pay Someone to Proofread?
Yes. We have academic specialists for each field. Get in touch with us, and we'll instantly assign one of our experts in your field to work on your order. We are available 24/7, have been in the industry for over a decade, and offer quick turnarounds.
3. What Is an Editing Service?
It is a service that involves proofreading your content – a paper, video, or audio – and making changes to it to ensure it has a more professional outlook. We eliminate all kinds of errors from your content, scan for plagiarism, and format it appropriately.
In Brief
Do you want a thorough polishing of your work to make it stand out from the crowd? Then, editing and proofreading services are what you need. Our company is one of the providers of these services. Is your paper in pdf, word doc, or PowerPoint? We cover all. We can work on any papers in any academic field or other domain. Simply place an order with us, and we'll immensely enhance your text's quality, leaving readers in awe!
You can also go through this article to learn a thing or two about proofreading and editing, such as the best tools to use and how to format a paper and place citations.

---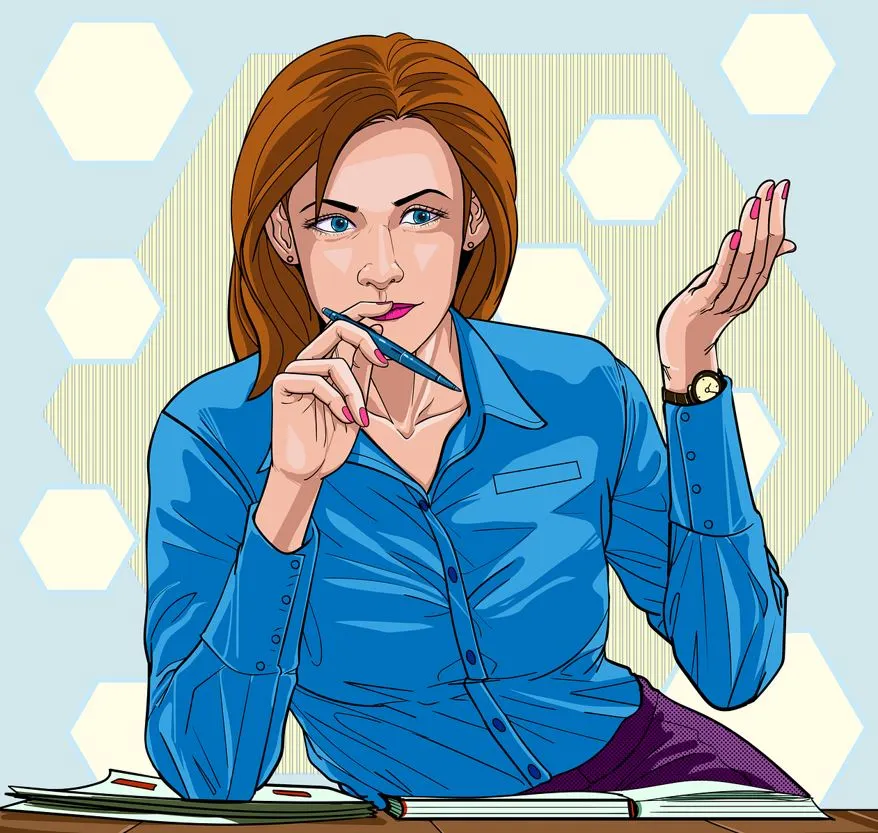 Meet the author
By
Melanie
Melanie is a seasoned writer with more than 8 years of experience. She is passionate about academia and works off the clock to ensure she write the topnotch content for her readers.