How To End A College Essay
Updated:

Searching for tips on how to end a college essay? While most platforms may offer generic advice, our platform succeeds at offering tips that actually help learners improve their essays. If you are one of them and often seek terms like how to end a college essay reddit, please keep reading.
What Is A College Essay?
A college essay is a student paper aimed at helping a learner explain more about themselves beyond their academics and extracurriculars. These essays exist to set unique students apart since there is a lot of competition to join certain institutions. As such, they help the admissions committee learn more about the candidate as an individual and select one who best aligns with the school's values and mission. For more information on formatting a college essay, look to our other articles, such as how long should a college essay be.
How To End A College Essay and Examples
Written text is very diverse. This is because there are many different approaches used by writers to appeal to the audience. Some of them are applicable for students searching up how to end a college essay reddit, so we have compiled them:


Are you in need of a high-quality, 100% plagiarism free essay or online class help?
Place your order and get 100% original work.
1. Go full circle
This approach requires one to tie the story's ending to the beginning. As such, the first sentence should tie in with the last, helping the reader gain a full understanding of the situation. However, it should be straightforward, with no summary of initial events. Below is a sample text detailing how to end a college essay example using the full circle method:
"With all that happened over the course of those few years, it is no wonder that I now value community the most. Not only did my parents and close relatives come to my aid, but they also sacrificed their time and efforts to help me recover from my broken leg. Their support also came in the form of an emotional crutch where they comforted me over the fact that I would miss out on the summer thanks to my accident. Despite my depressing circumstances, I was happy to be around my family and have since learned the value of having a strong community in support of your endeavors."
This conclusion aligns with the introduction:
"Ever since I was a child, my parents had always emphasized the value of community. They insisted that while friends were important, they did not have the same priorities in life and hence could not be depended upon. As a child, I did not take this as seriously as I should have, and would often ignore their advice."
2. Reveal your thesis
Sometimes, it may be a good plan to hold back until the conclusion. This helps your reader stay more engaged in your writing, especially if the essay is a narrative one following your life experiences. However, this approach is only advisable to use if you are highly skilled at essay writing or if the word count is relatively low to ensure that the reader completes it. Below is an example of such a conclusion applied to a college essay. The topic is about my first chess set at 10 years of age, the anxiety that prevented me from interacting fully with others, and how this helped me overcome various issues in life.
"Looking back, I realize that I was a very shy and anxious child, and a challenge was necessary to help me emerge from my shell and engage more actively in extracurricular. This challenge came in the form of chess, which allowed me to connect with like-minded individuals. This greatly reduced my anxiety, and soon I was able to join more clubs such as the debate team with the help of my friends."
If you would like something similar, place your order today. Within minutes you will find an expert who is well-versed in how to end a college essay about yourself and can guarantee success.
3. A look into the future
Oftentimes, the admissions committee will want to understand why their institution is your top choice. As such, some students will state their future goals as a way to end their college essays. For a look at how to end a college essay about yourself using this method, consider this sample text:
"Just like the architects of the past were individuals who sought to bring joy and wonder to people using their unique designs, so should the future generation of architects. I want my peers to learn that art can help revive the real estate industry, and apply artistic techniques to new buildings. However, I understand that I need to enhance my skillset before I can do so, hence I am eager to join your degree program and become a prolific architect who provides quality and innovative designs."
Please note that you can also look at our guide on how to write a college research proposal which offers more information on how to handle other essay genres you will handle in higher education.
The 2 Types of College Essay Structure
Nevertheless, before you understand how to end a college essay, it is important to understand the value of a college essay and tips to help you write a stellar one. Generally, there are three college essay structures available for use:
1. Narrative told over an extended period of time
This option allows you to tell a story spanning a period of time. You may use chronological order, vivid language, and other storytelling techniques that help tell the story in more detail. This is definitely the more commonly used technique for student writers.
"I was always an inquisitive child, so art generally intrigued me. One day when I was 11, my mother decided to buy me some art supplies which I promptly started using. For the next three years, I got better at my craft and my family can definitely see the improvement."
2. Montages or anecdotes
Unlike the narrative structure, which follows a chronological order, the montage or anecdote structure follows the theme and may skip certain periods. All these fragments combine to form a whole story that explores a certain theme. Below is a brief example:
"Ever since I was a child, I longed to explore the ocean and the creatures within. This interest was due to my watching cartoons of that nature. I would often take long walks along the beach to pick up seashells and observe the animals near the shore. This continues to date and has led to my current passion."
7 Tips For The Best College Essay Ending
Every essay differs with regard to its structure and function. As such, each can be improved using tips that help the reader flow with the points. With regard to a college essay, these are:
1. Avoid summarizing
For academic essays, this is an acceptable strategy, but not for an essay that is supposed to showcase your unique personality and interests. As such, be sure to use techniques such as hinting at the future or going full circle to further enchant your readers.
2. Avoid cliches
Due to the importance placed on having a standard format, many students will be tempted to use cliché phrases that have worked for others in the past but will not for them. One example is starting the paragraph with terms like finally, in conclusion, all in all, and other generic phrases. These just make it seem like you put no thought into your work, and it is just a rehashing of other people's work.
3. Do not beg
Desperation puts people off in general. The admissions committee wants a confident and qualified candidate who will gain value from the program and potentially enhance their reputation.
4. Negative tone
While it may be realistic or unique, ending on a negative note means that you may be pessimistic or lack problem-solving skills. As such, it may reflect poorly on your application, so it is preferable to end on a positive note. However, avoid being cliché, and point out the problems you encounter and the steps you took to resolve them.
5. Be authentic
College admissions committees have probably seen thousands of applications before yours. As such, they will be drawn to those essays that convey authenticity as they show the student in a better light as well.
For more tips on how to write school essays in general, you can view our related articles, such as how to start a captivating scholarship essay.
6. Manage your time
As soon as you have decided which institutions to apply to, be sure to check on the submission deadline. Starting early allows you time to write your college essay and then review it for any errors. It can also give you an opportunity to reword certain parts to better express your point.
7. Use a writing service
Developing writing skills takes time, and not all students can craft a well-written and intriguing essay. Additionally, adopting the tips outlined can be a challenge for these students; hence the next best option is to hire the services of an expert.
While this may seem out of reach for some students due to financial challenges, it is worth noting that there are many college essays writing services in existence, each with different price points. But with so many firms advertising their services as the best, which should you choose?
About Our Services
If all this sounds highly complicated, don't worry. You are not alone because many students across the US are wondering where to start as well. However, there is a risk of sending out a mediocre paper and missing out on the institution of your dreams if you hire a poor writer. As such, students invest their time and resources into finding the best possible services for this.
For this reason, firms like ours have gained a large clientele, since we are well-rated by previous clients. The glowing reviews you will come across when researching our firm are due to our:
low prices-we prices based on a bidding system
professional expertise-our staff are well trained to handle several disciplines
free revisions-if you want any part of the final paper changed, simply inform us
refund policy-if your order has any issues that edits cannot be resolved, you can request a refund
24/7 communication channels and service delivery-no matter what time you need help, one of our customer support agents are always available to help
If all these guarantees sound like a good deal, do not hesitate to place an order with our experts, who are well-versed on how to end a college essay gracefully.
Frequently Asked Questions
1. Can I write about failure in my college essay?
Yes, but it should lead to a situation that shows your perseverance and desire to be better, thus showing how you overcame these challenges. As such, mentioning failure is alright but should show how you resolved the issue.
2. What are the dont's of a college essay?
When handling a college essay, be sure not to cover:
Controversial topics such as politics
Overly personal topics such as romance
Restating your academic credentials
Inappropriate topics, such as those with graphic details
Lying about parts of your life
Topics such as a school's disadvantages
Stories about others e. g your hero
3. Can I use the same college essay for different applications?
No, this is not advisable since each college essay should follow the prompt provided. However, students often reuse their essays if the prompts provided are similar. Do not reuse an essay for the same school.
4. Is a college essay written in the first person?
Yes, your college essay should use the first person; hence it should use words such as "I" as should in our sample on how to write a college essay.
Conclusion
To put it simply, a college essay paper is a college application document that helps a student explain more about themselves outside their academic achievements. The conclusion of this essay can make or break your application as it forms the last impression the reader has. As such, students can use techniques such as the full circle method, looking into the future and revealing their thesis as ideas on how to end a college essay.
All these are methods that can help you stand out, and implementing them alongside our tips on what to avoid. However, implementing these tips is hard, and many students seek help from writing services like ours. Clients can expect professionalism, quick delivery, affordable rates, and much more. These guarantees have earned us a good reputation amongst clients; hence we have retained a large number of them. If you would like to benefit from these services, simply place an order today for the best help on how to end a college essay gracefully.

---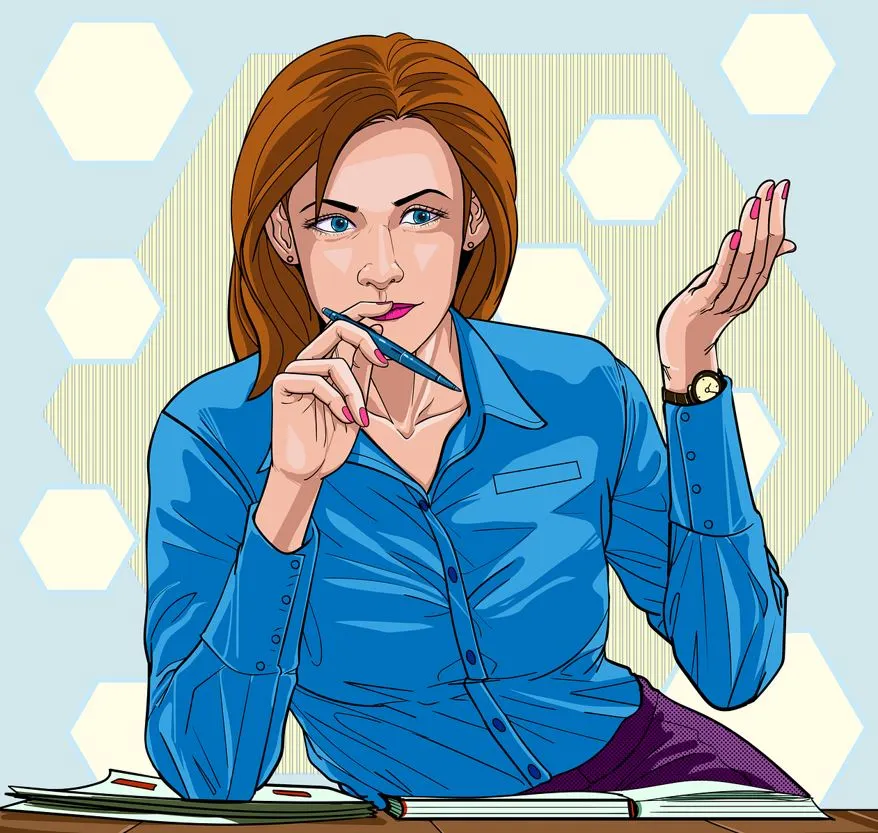 Meet the author
By
Melanie
Melanie is a seasoned writer with more than 8 years of experience. She is passionate about academia and works off the clock to ensure she write the topnotch content for her readers.