How To Write An Outstanding Essay Outline
Updated:

Are you having trouble understanding how to outline an essay? Worry not; our writing experts are available to answer all your queries and show you how to outline your essay, no matter the genre and length. This post will deal with a general essay structure, and its relation to the different types of essays such as argumentative essays and expository essays, and why you should place an order with us today for all your essay writing needs.
What Is An Essay Outline?
An essay outline refers to a short plan and roadmap followed by a piece of academic writing. It generally defines the structure of the essay and shows one where to include certain content depending on the essay genre and topic. Most of the time, an essay uses the introduction, body, and conclusion structure, with small tweaks to suit the content.
Why Does An Essay Need An Outline?
If you start an essay late, you will likely begin with no outline. However, you do need an essay outline for the following reasons:


Are you in need of a high-quality, 100% plagiarism free essay or online class help?
Place your order and get 100% original work.
Clarify your thoughts and enhance your ideas: You may have several ideas when starting off your essay, but an outline helps you focus on particular points and perform research on them.
Aids in the organization of the essay. Oftentimes, experts will advise you to form an outline to help you organize your ideas, starting from the strongest point and ending with the weakest. This helps your essay have more impact.
Makes writing easier. When you understand what your essay needs to fulfill the word count, the process is easier. You will not forget important points or feel stuck, so you can complete the essay faster.
How To Write An Essay Outline
The most common structure for an essay is the introduction, body, and conclusion. No matter how long an essay is, this is the best format to follow as it ensures the flow of ideas in a logical manner. Below is an explanation of each component of an essay outline:
1. Introduction
This is the first section of the essay and normally contains around 10% of the total word count. It requires you to provide context on the topic and present your thesis statement. A thesis statement is a summary of the position you take in your essay and is written at the end of the introductory paragraph.
2. Body
This is generally the longest part of an essay in which you are supposed to explain your points in depth. You are also required to present the information while backing it up with credible sources. In some cases, you may include tables and charts that add to the content. Each paragraph should preferably handle one point, but this is not possible for longer essays. Often, one presents a claim, provides evidence, explains its significance by connecting the claim to the evidence provided, and closes off with a transition sentence that concludes the paragraph while pointing to the next.
3. Conclusion
The conclusion is the final section and is usually 10% of the word count. In this section, you are supposed to wrap up your essay by repeating the main points of your essay and connecting them to the thesis of the essay. Your closing statement could be the solution to the problem or a future research suggestion or alternatively, a memorable quote that drives the reader to further thought.
What Are The Different Types of Essay Outlines?
There exists a variety of essay genres, all of which seek to fulfill different purposes. As such, they contain different types of content; hence the essay structure is slightly different. They include argumentative essays, narrative essays, descriptive essays, and expository essays, all of which our experts offer help you can access here at affordable rates. Below is an outline of each, based on the content each offers.
Argumentative Essay Outline
The argumentative essay is a genre that requires the writer to collect data on a topic, consider opposing sides of the argument, and develop an argument on why their opinion on the topic is right. Simply put, it is an essay that seeks to persuade and argue in defense of one's position. As such, this genre's outline would look something like this:
1. Argumentative essay introduction
Begin by briefly introducing the topic and offering background context. You should also state the thesis statement, which clarifies your position on the argument. The rest of the essay will seek to prove your thesis right, so be sure to find one that is supportable but not generic.
2. Argumentative essay body
This section contains several paragraphs, each of which aims to present a particular argument and supporting evidence. Its length depends on the word count required. You may also address counterarguments and provide sources that refute them.
3. Argumentative essay conclusion
The argumentative essay conclusion allows you to close your essay by restating the thesis and connecting it to the various points proven in the body paragraphs. You may also raise questions that lead to future research or those that help the reader contemplate the topic further.
Narrative essay outline
A narrative essay is one that seeks to tell a personal story and is creative as opposed to factual. A writer should craft a compelling story and draw the reader in using vivid language and the use of other literary tools such as irony. It is usually written from a first-person perspective and needs the right atmosphere to keep readers hooked. A narrative essay contains five main elements: conflict, theme, setting, plot, and characters.
1. Narrative essay introduction
In this part, you are supposed to hook the readers with an interesting statement or fact. You should follow this up by setting the scene to provide context on the subject matter. Close the narrative essay introduction off with a thesis that shows the main argument in your essay. An example of a thesis statement for a narrative essay would state that you will never go traveling alone since it is dangerous.
2. Narrative essay body
Use the body paragraphs to share the story and explain the events as they occurred in detail. It is advisable to form an outline before writing to avoid skipping details that may lead to plot holes. You may also include dialogue, but be sure to phrase things that secondary characters say in the third person.
3. Narrative essay conclusion
This is where you provide closure to your reader by wrapping p the story. You should also offer insight into the lessons to be learned from your story and may offer readers something to ponder on. If you need narrative essay writing help don't hesitate to place an order with us.
Expository essay outline
An expository essay seeks to research an idea and write an essay based on the facts presented. The writer's personal opinions are not addressed, and this form of writing is common in journalism, technical essays, and business writing. However, the structure slightly changes depending on the target audience since it will alter the content.
1. Expository essay introduction
Begin this paragraph with a hook to draw the reader's interest, then offer background information on the topic. Include a thesis statement to state the essay's purpose, and close off with a transition sentence as you progress to the body paragraphs.
2. Expository essay body
Present the facts collected and offer evidence to support them from credible sources. These credible sources include official institutional sites, scholarly articles, and conference papers among others.
3. Expository essay conclusion
Summarize the main ideas of the essay and offer your final thoughts on the topic. It is also important to restate the thesis statement and show how it connects to the points made, thus demonstrating how the essay fulfills its main purpose.
Descriptive essay outline
A descriptive essay refers to a genre that asks the writer to describe something such as an individual, place, or object. Unlike a narrative essay, it does not focus on telling a story, but rather describing something specific.
1. Descriptive essay introduction
Begin your descriptive essay by introducing the object you aim to describe, as well as its importance. This will also help you form the thesis of the essay.
2. Descriptive essay body
This section allows you to cover the main points of your essay. Experts would advise you to begin with a topic sentence that describes what you will handle in the paragraph. It is important to include details and describe them vividly.
3. Descriptive essay conclusion
Summarize the main points of the paper and reflect on the essay's purpose. Finish up with a strong concluding statement that helps the reader think further about the topic.
Essay Structure and Citation Guidelines
While the essay genre affects the structure and how content is outlined, the citation style used is also important. As per our citation guide, there are different styles used depending on the subject, but the main ones are APA, MLA, and Harvard. These styles are generally used for sciences, education, and social sciences. Each differs in how they alter the page structure in an essay. Below are some key differences that will help you understand what an essay using any of these citation styles would use.
1. APA
Header: Center and bold the title in the title case, then list your name, professor's name, course, and date.
Sources: list them under "references" on the last page; in-text citations should be the author's name and date of source publication in brackets.
Paragraphs: use double-spaced times new roman font 12, Calibri point 10, or 11 points Arial. Indent paragraphs by ½ inch from the left.
2. MLA
First page: Write the title in the title case then list your name, professor's name, course, and date on the upper left-hand side.
Sources: list under "works cited" and in-text citations should be the author's name in brackets.
Paragraphs: use times new roman font 12 preferably and double space. Indent paragraphs by ½ inch from the left.
3. Harvard
Header: Write the title in full capitals and center it. Write the author's name, and a few lines below this write the class name, instructor, school, school location, and date.
Sources: List under "references" and use in-text citations where you write the author's name at the end of the quote.
Paragraph: Use times new roman 12, and double-space the text.
As you can see, all these citation styles cause changes to the paper; hence one should be keen when writing.
Frequently Asked Questions
1. Does a dissertation or thesis have a different outline compared to an essay?
Yes! Owing to their length, the dissertation and thesis will have chapters to help organize the research methods used and results found, but they will still have an introduction and conclusion.
2. Do you offer essay writing services?
Yes! For an affordable rate, you can place an order and receive a quality essay promptly, no matter the topic or essay genre.
3. How fast can your tutors handle an urgent essay?
It depends. For anything less than 3 pages, 24 hours is enough. However, longer projects require a bit more time. Feel free to contact us to get an exact estimate on how fast we can complete your long and urgent essay.
4. What if my essay is plagiarized?
We assure you that each order placed is delivered with a Turnitin report and is expected to have less than 5% plagiarism owing to the number of technical words that may be picked up by the software.
Summary
To sum it up, an essay outline refers to the roadmap and structure used when writing an academic piece of writing. All essays tend to have an introduction, body, and conclusion where one introduces the topic and provides context lists facts in a logical manner, and offers closure or an opportunity for further research. However, this can change depending on the citation style required and the essay genre. The essay genre affects the content, while citation affects how the paper details are arranged.
There exist students who have trouble with this; hence they can seek quality and affordable help from expert writing services such as ours by simply placing an order today. Many students prefer us because we guarantee 24/7 service, free revisions, refunds, and expert help. So go ahead, book with us, and get started with the best of the best.

---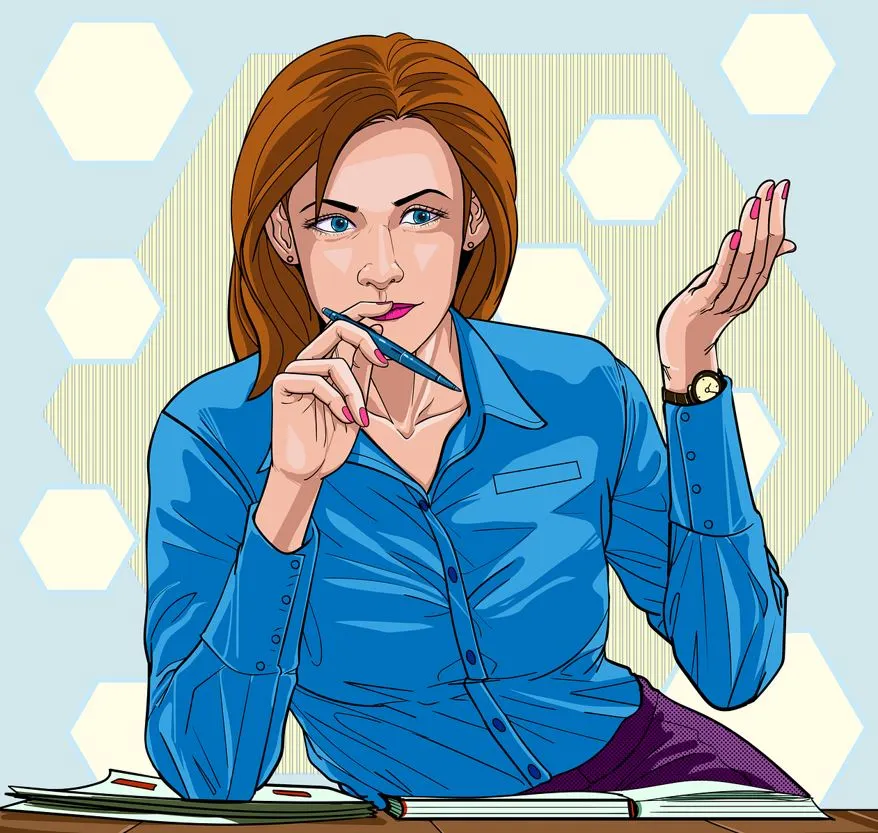 Meet the author
By
Melanie
Melanie is a seasoned writer with more than 8 years of experience. She is passionate about academia and works off the clock to ensure she write the topnotch content for her readers.