How to Write a Commemorative Speech
Updated:

Have you ever heard of a commemorative speech? Do you have a writing task or even presenting one? This article will guide you through and provide you with all the answers you may have on this topic.
So, a commemorative speech is just like any other speech, only that the content varies with the occasion. The main aim of this speech is to praise, honor, and appreciate someone or something. Therefore, keep reading to learn more about commemorative speech, the steps of writing one, and writing tips.
What is a Commemorative Speech?
From the dictionary, commemorate is a verb that means to recall and show respect for something or someone. Again, it also means celebrating an event, person, or situation by doing something. So, to commemorate is to mark an event, honor, salute, act as a memorial, and more.


Are you in need of a high-quality, 100% plagiarism free essay or online class help?
Place your order and get 100% original work.
A commemorative speech inspires your audience, uplifts, and whirls them up through a transformation journey. It's an address of praise, tribute, or celebration that you give with passion and a sincere heart. This speech can pay tribute to a person, an event, a group, an institution, a thing, or an idea.
What is the Purpose of a Commemorative Speech?
The main goal of a commemorative speech is to motivate the audience and increase their admiration for the person, event, group, institution, or idea. It should express feelings and evoke the sentiments of the audience. To achieve this aim of the speech, you should be creative and use subtle language.
If you aren't sure how to write an outstanding speech or have a tight schedule, we got you sorted. Hire our writers for speech writing help. Some examples of commemorative speeches we can handle include eulogies, testimonial addresses, nomination speeches, goodwill, wedding toast, award acceptance, and dedications.
The following are the significant steps in writing a commemorative speech;
Choose a theme/topic – through research on the topic
Brainstorm the content ideas / develop
Understand your audience
Craft an outline
Write an attention-grabbing introduction/ memorable/ catchy introduction
Share the critical details with the audience - a deep message – write with a personal touch or from the heart
Conclude naturally
1. Choose the Best Topic or Theme
As we have said, this speech aims to praise or celebrate a special occasion. So, your chosen topic should uplift your audience at this special event. Therefore, to choose a great topic, you consider the following points;
Understand the aim of the occasion
Find out what's the key to delivering a great topic. Connect with the people in charge of the event to understand their plans or the expectation of the audience and other crucial details of the event. This information will help you create a relevant topic.
Commemorative topics vary with the event; depending on what you are celebrating, it's best to seek advice from someone conversant with such a ceremony. You can also combine with online research to learn the best topics and writing strategies.
From your research, ensure you understand your audience. Be aware of the event expectations, who are the target, and their beliefs, preferences, and ideologies. So, learning your listeners will help you develop the best topic to inspire them.
Focus on the characteristics of a company or a person clearly and logically. Be sure of what the target audience celebrates about the event; thus, it will be easy to choose the topic.
2. Develop Content Ideas
Brainstorm the ideas that you should include in this topic. Make a list of the key issues you wish to address with your audience. Some of the elements you should focus on if writing about a person or company includes;
Significance of this person to the others
Key memories or information you wish the greater audience to know
If you were listening to this speech, which stories would you like to hear?
How do you connect with the person or the company?
Outline the speech on the key ideas you wish to address. Start filling out the details and reviewing them to ensure that whatever information you share is focused on the theme. Fine-tune your phrases to make them appropriate for the audience by using a good choice of words. Your choice of words should resonate with the listeners of your speech.
3. Write a Memorable Introduction
Start your speech with a catchy statement about the person, organization, or event you celebrate. Build a personal connection with the audience using figurative language and allow your feeling on the subject to shine through. Examples of figurative language are metaphors, idioms, similes, synecdoche, hyperbole, personification, etc.
4. Communicate a Deep Message
This speech aims to inform your audience about a specific subject you are celebrating. So, even as you honor or celebrate the occasion, the message should be clear and meaningful. Ensure your points or ideas flows logically and leave a mark on your listeners. You can use a narrative, list accomplishments, or even quotations.
5. Conclude Naturally
Provide a summary of the significant points in the speech. Illustrate how the subject will impact your audience in the present or future. Consider also a call to action to the listeners on how they can follow the set example about the person or organization mentioned in the speech.
If you use the steps mentioned above and the tips recommended on how to write extemporaneously, your speech will be exemplary. Again, you can also learn unique ways of ending your speech depending on the theme or event.
Commemorative Speech Outline
To write a great speech, you should have a well-drafted outline. Write keywords in your outline that will prompt you to remember the whole line. Your speech should consist of an introduction, body, and conclusion.
How Do You Start a Speech or Introduction?
It isn't easy to grab your listener's attention or win them. As you present your speech, it should capture their senses from the introduction to the end. If you fail to grab their attention, your speech will be boring, and you won't achieve its purpose.
The following are great ways that you can consider in starting your speech to make it memorable;
Tell a fascinating story or share an anecdote
Telling a story is an exciting way of hooking your audience at the start of the speech. People like listening to stories, which can compel them to understand the speech better. Your story should be brief, feature relevant details, and use the correct language that evokes feelings.
Again, you can tell a personal experience before starting your speech. This anecdote makes the audience learn the speaker's background and helps them connect the experiences to their lives.
Use metaphors or quotes to capture the audience's imagination and make your introduction memorable. Apply relevant quotes from great men such as Abraham Lincoln, Mahatma Gandhi, etc.
Open your speech with an intelligent question that will engage and hook your listeners. You can pose several rhetorical questions to stimulate the audience's mind and have them ponder something. Asking questions helps your listeners become curious to learn more and attentive.
State a statistical fact that relates to your presentation topic. Take your time to research and come up with the best. You will win people's trust, your speech will sound credible, and they will listen to you.
Humor is critical in presentations, as it creates a warm atmosphere and closeness with the audience. People will be eager to listen so that they can laugh. Also, this humor will give you some moments to organize your thoughts and handle your nervousness.
However, you should be keen on the kind of joke that you make. Your humor should be kind, genuine, and not at the expense of someone.
Write a Detailed Body
The body contains the key information of your speech. It should have three or more main points on your presentation theme, but remember to tell the key things only. A lengthy speech will be boring for your audience, and they might not remember anything. Ensure you apply the following tips in this section;
Choose the most important points and discuss them in this section
Give supporting examples that match your speech. They can be personalized to ensure you connect with the audience or event
Use transitions to make a logical connection between your points
Write a Compelling Conclusion
Your final section that sums up your speech is the conclusion. You should write an effective conclusion that ends the speech naturally.
Give a summary of your main points
Restate the thesis or main point of your speech
Give a call to action as you end the speech – for example, something people can learn or emulate from the life of a successful entrepreneur if it's a eulogy or if celebrating an award ceremony.
Which are the Examples of Commemorative Speeches?
Commemorative speeches cover many occasions with only one primary purpose celebrating a person, place, thing, or idea. These are speeches that allow you to pay tribute publicly by honoring. For instance;
Honoring the CEO of a foundation during retirement
Paying tribute to your mentor
Eulogizing someone how has passed away ( funeral/ memorial)
Other events are anniversaries, reunions, dedications, and national and international remembrance days. There are different types of commemorative speeches, and they include;
1. Dedication Speeches
It's a speech that marks the opening of a new store, branch, or building named after someone. The speech delivers the importance of the project and why it has been dedicated to someone.
2. Toasts
A speech that congratulates, appreciates or remembers someone. A toast can occur in a wedding ceremony, after the invention of an idea or business, etc. The purpose of this speech is to appreciate people and recognize their accomplishments.
3. Eulogies
It's a talk given in honor of someone who has passed away. These speeches are longer and aim to celebrate and honor a person or a group of individuals at an important date, for example, veterans day. The eulogy speech should have three sections;
Praise – reminding the audience how this person was special
Lament - express grief or sorrow
Console – offer comfort to the audience for the loss of a friend or family member
4. Commencement Address
It's a speech to recognize and celebrate the achievements, for instance, in a graduating class.
5. Introductory Speeches
An introduction speech should be brief and concise. Its purpose is to greet the audience and set the tone for the event.
Commemorative Speech Topics
Some of the themes you can consider about commemorative speech include;
Bravery
Courage
Dedication
Loyalty
Resourcefulness
Creativity
Originality
Adaptability
Innovation
Leadership
Independence
Clarity
Modesty
Kindness
Generosity
Openness
All the above traits can be recognized in the following topics;
Celebrating the medical team warriors who served during covid 19
Appreciating the teachers for good school performance
Dedication of modern school library to inspire students' performance
Launching a modern cancer facility to serve the community
Launching of best first publication to inspire the audience for creativity and hard work
Keep learning more on our special occasion speech topics article.
Best Tricks for Rehearsing and Presenting Your Speech
Before presenting your speech, practice well before a mirror or camera if you can access one. Monitor your movements and gestures as you present, and work on those showing nervousness. Again, ensure that you don't make unnecessary moves or gestures to avoid losing your audience.
Again, to gather confidence, you can practice with a small group of people like your family or friends and let them judge you. This tactic will help you learn the expectations of your audience and even learn to deliver the message.
The other hacks to consider while presenting includes;
Dress decently for the occasion; you don't want the audience to break into laughter when you appear and affect their concentration
Make sure your notes are organized before you begin presenting
Stand in a straight manner with your weight balanced
Make eye contact with your audience
Avoid merely reading the speech but communicate
Use your gestures and movements naturally to describe something
Speak with appropriate loudness and speed
The Bottom Line
The most outstanding speech calls for hard work and thorough preparation. You should do in-depth research for your topic and choose one that fits your audience and the occasion. Your content should be informative and inspiring for the listeners to learn something.
Therefore, apply this article's recommended tips and tricks to curate the most presentable speech. If you get stuck while writing the speech, don't hesitate to place an order with us. We will help you draft a quality speech and guide you through the presentation.

---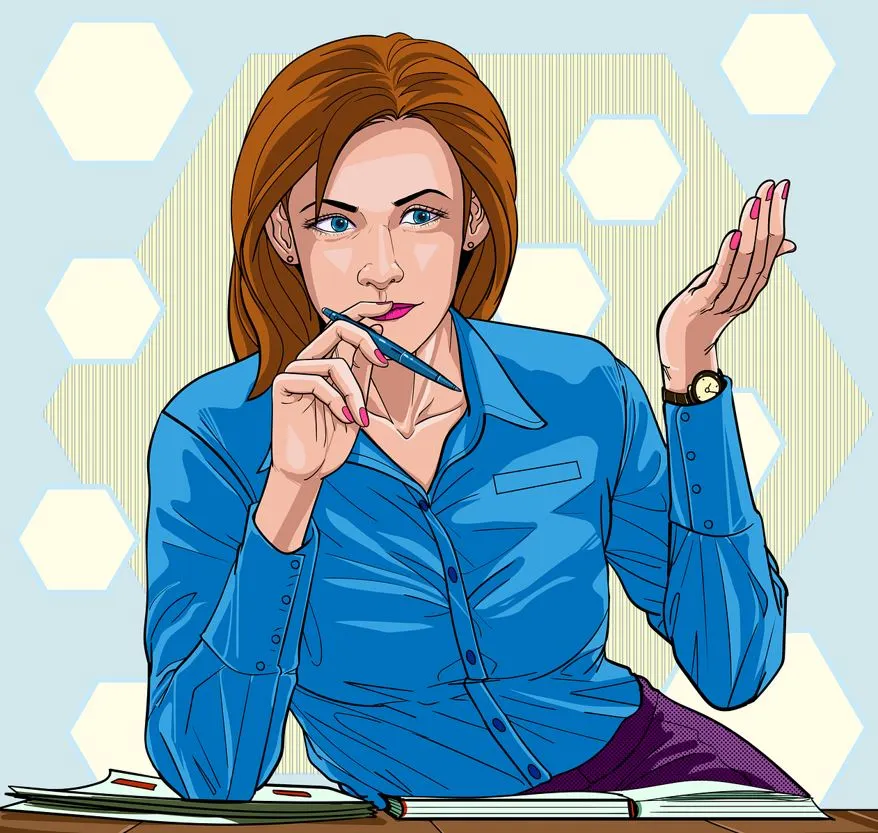 Meet the author
By
Melanie
Melanie is a seasoned writer with more than 8 years of experience. She is passionate about academia and works off the clock to ensure she write the topnotch content for her readers.