How To Write A Lab Report
Updated:

Searching for guidance on how to write a lab report for biology and other disciplines such as chemistry? For newer students, this can be a daunting task since doing a poor job can cost them marks, but it is important to follow the structure and tips we will outline in this guide. Please keep reading for more information.
What Is A Lab Report?
A lab report is a type of academic essay that seeks to describe the aim, methodology, results, and summary of a scientific experiment. The main purpose of this formal scientific report is to investigate the extent of a student's expertise in scientific methodology and analysis. Usually, lab reports are required for technical subjects such as engineering, technology, mathematics, biology, chemistry, and physics. Oftentimes, they carry up to 25% of the final grade; hence you need to master writing this document to ensure you pass.
How To Format A Lab Report
Just like any other piece of academic writing, a lab report has a particular structure that allows for the coherent flow of content. While following a structure on how to write a lab report introduction or discussion is useful, it is still important to know how to present the content clearly for readers to grasp. Similar to our other articles, such as how to write a research paper, this guide will give guidance on essay structure in clear detail, so keep reading.


Are you in need of a high-quality, 100% plagiarism free essay or online class help?
Place your order and get 100% original work.
1. Title page
This is a short statement that defines the topic of the study and also attracts readers to your work. Students are advised to exclude a generic "the" usually positioned at the beginning of the title. An example of a title for a lab report looking into the effects of plastic on water bodies would look like this: "Testing effects of plastic pollution on water sources."
2. Abstract
Sometimes, readers would like a brief summary of the report, and the abstract provides this. A good abstract contains four key items: the purpose of the study, key results, their importance, and conclusions reached. It may also refer to the methodology used. It should also be one paragraph in length and should contain anywhere between 100 and 200 words. Below is a sample abstract:
"This study will examine the effects of plastic on water bodies and will test the theory that recycling can reduce plastic pollution and test the classic Rodney-Muller theory that suggests that consumerism is the main cause of plastic pollution. The test will determine the reality of how much plastic pollution is a result of dumping versus structural issues such as the lack of proper sanitation facilities in areas around the water bodies. Samples from five water bodies were tested using randomized trials, revealing that over 60% of the plastic waste extracted was single-use. The study was also done over several seasons, to see if some areas are polluted due to the communities around them or due to inflow from other polluted water sources. Results showed that it is a combination of both facts, but some regions are more affected by inflow from other polluted water sources."
3. Introduction/ Purpose
This section allows you to state the purpose of the experiment and presents what is already known about the subject in a brief literature review. An introduction is longer than an abstract and often contains three or four paragraphs.
4. Procedure
Now that your reader knows a bit more about the subject and the direction your research is headed in, you can offer details on how to handle the experiment. Be sure to include information on the following:
System and variables contained within as well as their effects. For example, in our research, we may test how increased water inflow (independent variable) leads to increased pollution downstream (dependent variable)
Details and methods of how you plan to gather information, e. g the timeline and number of subjects needed for a proper study. If possible, include diagrams.
The materials and equipment you will need, e. g you may state how the equipment was set up as per the manual. This tip is integral to how to write a lab report for biology and other subjects and should be implemented using the third person when addressing the subjects of your research. For example, if your research looks at women's health, say that the subjects "were requested to participate" and other similar terms.
Most of this information can be extracted from your lab manual, but you should offer some details instead of simply listing the methods used.
5. Results
Under this section, you may list down:
Results of statistical procedures in a table or graph format
Any possible errors or uncertainties
Calculations leading to the final answer
This section challenges many students since they lack the requisite analytical skills. However, our experts are available to help anyone who seeks help on how to write a lab report psychology result section, so place your order with us today. If you need specialized help with other subjects, consider looking at our other articles, such as myaccountinglab answers.
6. Discussion
This is the longest section in the lab report and seeks to analyze the data from the results section. Now that you have completed the actual research, you may outline the following:
Findings of the experiment
Your interpretation of the results and their significance
Differences or similarities between the theory you were investigating and the results
Possible amendments to the theory based on the results
7. References
Every academic paper has sources listed at the end. They are also known as citations and are meant to acknowledge other writers who have contributed to your work. Credible sources are integral since they give your paper authority.
However, there is still the question of "what format is a lab report?" Most of the time, a lab report uses the CSE (Council of Science Editors) citation style, which highlights the writer's surname and the document's year of publication. For guidance on how to apply this format, consider looking through this CSE style guide.
6 Expert Tips For An Excellent Lab Report
Just like with every other genre, there are tips learners can employ to elevate their writing and, subsequently their grades. Below are a few tips you can try to implement in your lab report writing:
1. Grab the reader's attention
Many falsely believe that a lab report does not have to be interesting, but this is far from the truth. Experts in all disciplines appreciate good writing; hence students are advised to draw the readers in using interesting facts and figures. For tips on how to write a stunning introduction, you can go through our article on how to write an attention-grabbing essay hook.
2. Ensure the content flows
The scientific process is chronological; hence it has a beginning and end. It is, therefore important to walk the reader through the entire process to ensure they understand. A logical flow also allows the reader to assess your method and see if there are any errors.
3. Use different tenses
Various parts of the lab report require you to use different tenses. For example, the results section uses the present tense, while the other sections use the past tense. This is because the findings are currently being worked on, hence the use of the present tense.
4. Clarify unforeseen results
Sometimes, your research may yield unexpected results which may be reasonable in light of certain variables. As such, you should explain how this could have happened and relate it to a particular theory.
5. Beware of research errors
Every researcher is likely to deal with various experimental errors resulting from issues such as poor-quality equipment and blind data mining which can make your research boring and erroneous.
6. Compare your research to similar reports
Due to the widespread access to education, there are experts in every discipline; hence your research is likely related to similar ones conducted by your peers. It is, therefore, advisable to compare the results of your research to those of others to assess any peculiarities. Such a discussion can open the doors for learning opportunities on your end, so be sure to reach out to others.
About Our Services
As previously mentioned, a lab report is technical in nature, and many students lack the expertise to handle one properly. For this reason, many of them seek advice on issues such as how to write a lab report introduction and subsequently seek out help from their instructors and when this fails, they look to hire an online tutor service like ours.
Clients who order from us are sure to receive the following:
Expert help, no matter your major. We offer help with engineering, chemistry, and more.
Affordable pricing. Pricing is based on bidding, so you can state your price range and then select a tutor who is well-versed in dealing with queries such as how to write a lab report psychology who is comfortable with the price, and an expert in your major.
Quick delivery: once students place an order, they are sure to receive their complete order within an agreed-upon deadline. A short paper can be completed in a few hours, while a longer paper may require days.
Professional services: All our experts are well-trained to handle different academic papers, so you will be sure to receive papers with clear writing, correct grammar, and quality citations written in accordance with the formatting rules.
With all these features, it is no wonder that we have many repeat clients as well as hundreds of glowing reviews. To get started, simply contact us and place your order. We have a customer care agent working around the clock to deal with client requests and queries on how to write a lab report discussion.
Frequently Asked Questions
1. What is the most vital section in a lab report?
The discussion section is the most important since it demonstrates the researcher's ability to analyze the figures extracted from their studies. It also highlights the significance of the research, thus explaining why the study is necessary in the first place, so critical thinking is essential for this part, unlike other sections, such as the procedure that can be extracted from the laboratory manual.
2. What are the don'ts of writing a lab report?
A lab report should not:
Speculate on the meaning of observations but offer explanations backed up by theory and evidence.
Use references in the abstract as it is a summary. References are better used in a context that allows further explanation.
State the findings or research methods used in the introduction
Interpret the results in any section other than the discussion
Exclude data that does not fit your narrative. However, explain this deviation using scientific theory
Use references in the results section or describe the results from another source
3. How long should a lab report be?
A lab report is anywhere between 5 to 10 pages, including all the tables and other charts.
4. My research failed. Should I continue writing the lab report?
Yes! Research studies do not fail; they yield unexpected results. Instead of scrapping the entire research, you could spin this occurrence to your advantage and explain why certain dependent variables are so important to the entire phenomenon.
5. How long does it take to write a lab report?
It depends, but it takes anywhere between a few weeks to months to complete.
Summary
In short, a lab report is a piece of formal technical writing that seeks to elaborate on the procedures used and the results of an experiment. It is commonly used in scientific subjects such as engineering, chemistry, IT, and many more. A lab report structure is relatively straightforward, containing a title, abstract, introduction, procedures, results, conclusion, and references section.
Following the format is, however, easier said than done, as students need to have the requisite technical knowledge in addition to proper writing skills. Acquiring these skills can take time, so students in need of help turn to tutors who offer advice on how to write a lab report discussion effectively. Among all the service providers available, our firm stands out as we offer affordable rates, knowledge in various disciplines, 24/7 service, professionalism, and much more. Interested students looking for help on how to write a lab report can reach out to us anytime and place an order today for expert help right here with ease.

---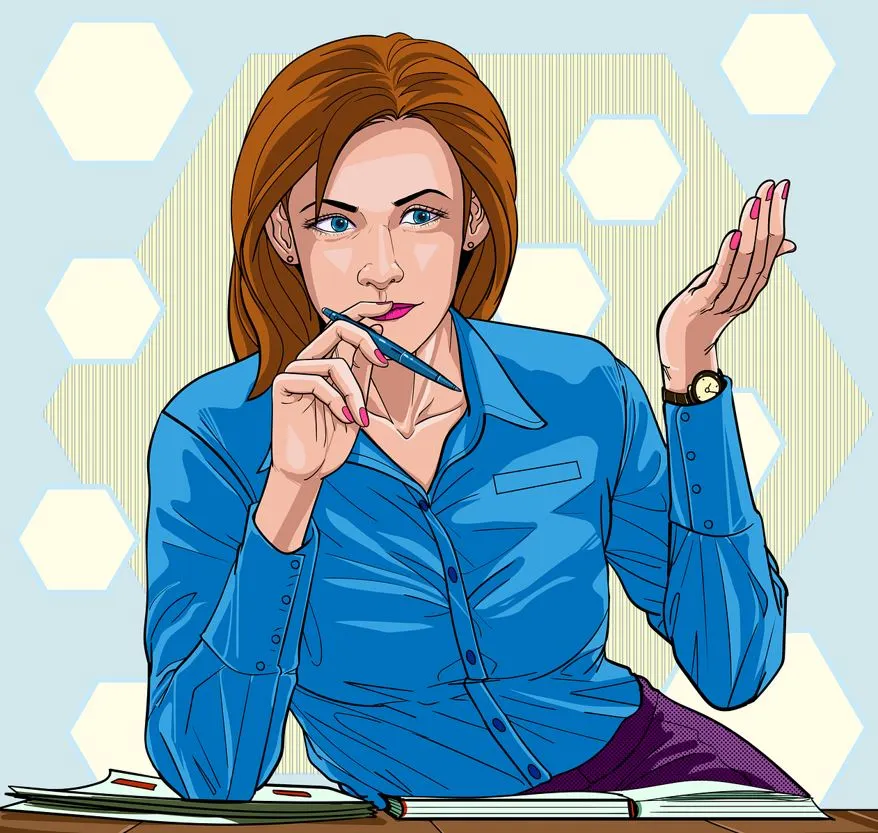 Meet the author
By
Melanie
Melanie is a seasoned writer with more than 8 years of experience. She is passionate about academia and works off the clock to ensure she write the topnotch content for her readers.