How to Write an Extemporaneous Speech - 4 Easy Steps
Updated:

How fast can you compose and present a speech? Can you do it in under an hour or what about 30 minutes? It seems like an uphill task, but it is not. Read on if you want to become a pro in preparing a fantastic speech in such a timeframe.
Many types of speech exist. Some common types are entertaining, persuasive, motivational, and debate speeches. In addition, we have another type, though not common, known as extemporaneous speech. The key difference between this speech and many others is that this one is prepared in a few minutes.
This guide will thus show you how to write an extemporaneous speech and ways to prepare for it. If you are looking for an expert to assist you in writing it, look no further. We have tens of them on our team. Just place an order with us, and we'll assign one to your case.


Are you in need of a high-quality, 100% plagiarism free essay or online class help?
Place your order and get 100% original work.
First, let's look at what an extemporaneous speech is…
What Is an Extemporaneous Speech?
An extemporaneous speech is a type of speech whereby the speaker is supposed to prepare for it quickly and present it, usually in less than 30 minutes. Extemporaneous speaking is typical during speaking competitions or public events. The speakers have to organize their thoughts fast and coherently present them. They then choose their words while talking.
Other experts refer to extemporaneous speech under its shortened name, extemp speech. And others, as impromptu speeches, due to the limited preparation time. This speech can serve several purposes: persuade, inspire, inform, etc.
(Go through our special occasion speech topics article to learn topics you can discuss when speaking at public events.)
Use the following 4 steps if you want to write an extemporaneous speech at a lightning-fast speed.
Select a topic you are familiar with.
Craft an outline.
Support your ideas/points.
Create a concise, strong conclusion.
Step 1. Select A Topic You Are Familiar With
The first step you should take after receiving the instructions to present an extemporaneous speech is to develop a topic. Because of limited time, choose a topic you are conversant with and try to think of several points you will discuss in detail. Using a familiar topic will make the entire process easy as you will quickly brainstorm the points to support the topic.
Step 2. Craft An Extemporaneous Speech Outline
Having a short extemporaneous speech outline assists you considerably when delivering the speech. So, create one quickly.
The two common ways of creating an outline are alphanumeric and decimal. You use alphabets and numbers to highlight your sections and points in an alphanumeric outline. On the other hand, for a decimal outline, you use decimals, such as 1.0, 1.2, 1.2.1, etc. Below are examples of these two outlines.
Alphanumeric Outline
Hook
Background information
Thesis
Body paragraph claim
Evidence 1
Evidence 2
Decimal Outline
Hook

Background information
Thesis

Body paragraph claim
Keep in mind that we offer academic help services. So, place an order with us if you need someone to quickly write for you a speech outline or the entire speech.
Step 3. Support Your Ideas/Points
Once you know which outline to use, which should take a couple of minutes, start scribbling the key points you may discuss. Write as many as you can within the shortest time. Ensure the points connect to the topic.
Afterward, choose a handful of the points you know well about. Search for evidence that you will use to support each point; around 2 - 3 pieces of evidence are good for each point. The evidence can be in the form of examples, statistics, or quotes.
Five minutes are enough for you to write many points, choose the ones you can support with many pieces of evidence, then jog down the points and their supporting evidence. Remember to be quick, as time is not on your side, and you'll pick the words when presenting.
You can check our guide on 100+ demonstration speech ideas for college students to see some topics that can help you brainstorm or mold your topic for the extemporaneous speech.
Step 4. Create A Concise, Strong Conclusion
For the next 2 – 3 minutes, draft a strong conclusion. The conclusion should be short. Just restate your main points/arguments. Then, insert an impressive closing remark, such as a quote, anecdote, or call to action.
How Does an Extemporaneous Speech Structure Look Like?
This section will show you how to structure an extemporaneous speech. A key point to remember is that an extemporaneous speech has the same structure as an essay: introduction, body, and conclusion.
How Do You Structure an Extemporaneous Speech Introduction?
As always, you should start an introduction with an attention-grabber. This can be a famous quote, statistic, anecdote, or any other smart line that intrigues or surprises the audience. (An anecdote can be an event that occurred in your life or to someone close to you).
How Do You Structure an Extemporaneous Speech Body Section?
Try to discuss a few key points in the body of the speech. This will make your audience not to be bored and overcrowded with information, making it easy for them to remember your speech. Each key point needs to be supported by around 2 – 3 pieces of evidence. Be specific and straightforward when talking about the supporting evidence. Being too general will make your listeners lose interest and feel bored.
You can also use anecdotes when discussing the topics. It will make your speech more engaging and relatable. Explain how you felt in that event if you want the listeners to relate better.
How Do You Structure an Extemporaneous Speech Conclusion?
You should restate the topic under discussion in the first sentences of the conclusion, then briefly touch on the key points of the speech. You see how you started the extemporaneous speech introduction with a bang; the conclusion should end with also the same effect. Thus, have a strong closing remark.
10 Amazing Common Topics for Extemporaneous Speech
Are you searching for convincing and interesting topics for your extemporaneous speech? This section is for you.
Why should parents not choose a career path for their children?
Why do many communities still regard mental health as taboo?
How are different ideologies affecting the relationship between nations?
What are the dangers of capitalism?
What global measures can be taken to combat pollution?
Which are the most critical skills that employers look for?
How do we deal with the high rates of school dropout?
What motivates you to study harder?
Which will take you far between education and skills?
What technological advice can you give to entrepreneurs and employees?
Feel free to use any of these topics or mold them however you see fit. If you are looking for some topic ideas, preview our article on 100 amazing impromptu speech topics for college students.
How Do You Prepare for an Extemporaneous Speech?
Below are strategies you can use to prepare for an extemporaneous speech in advance.
Understand The Theme of the Event
Most of the extemporaneous speeches are presented in competitions and public events. So, ensure you understand the theme of a forthcoming event beforehand if you will be a speaker.
The theme may hint at the topics that will be discussed in the extemporaneous speech. To better know about these topics, just google the event to see what has been done on previous occasions. You can also ask the event hosts about the topics.
Know How Much Time You Will Be Given to Prepare
You need to know how much time will be apportioned to you for preparing for the speech. Ask the hosts or look at how it has been done in the past.
Practice. Practice. Practice
Once you know the topics you may discuss and the time you will have for preparing, all that is left is to practice heavily. So, how do you practice? Write down the topics that may be discussed. Pick one topic and write an outline for it. Try to mimic the timeframes of the actual speech preparation and presentation. If you will have 15 minutes to prepare and 5 minutes to present, ensure you use the same timeframes when practicing.
Remember that we offer extemporaneous speech writing and tutoring help. Place an order with us to get instant help.
Key Elements You Should Be Mindful of During Extemporaneous Speaking
To an audience, spoken and written words differ greatly. For instance, one can re-read a specific section in a written piece but can't do the same in spoken words. Also, listeners are less able to absorb long sentences and dense and difficult language than what is seen among readers.
Due to these differences and other factors, it is thus important for speakers to understand the key elements of delivering an excellent extemporaneous speech. The elements are:
Body Language
Effective speaking is not just about what you say but also about your body language. Even if you are an amazing narrator, you are doomed without good body language. Some best ways to have amazing body language is to establish a friendly image and make eye contact. You can open this link to see other ways to improve body language.
Valuable Topic
Choose a topic that is significant to your audience. A good topic relates to the audience. Before settling on one, make sure you understand how it will affect the audience and what you want them to take away.
Authenticity
You need to be yourself when extemporaneous speaking. You will be much more at ease when you use your words, ideas, and expressions. So, don't copy the style of another speaker.
Clarity
Being clear and direct is one of the essential elements when partaking in extemporaneous speaking. Clarity makes it easy for the listeners to comprehend what you are communicating.
Some tips to improve clarity include:
Using simple sentences.
Making the point being delivered obvious.
Logically classifying the points.
Utilizing transitions when switching from one idea to another.
Using phrases like "this is a crucial point" before discussing an important point.
Sincerity
Be genuine if you want the audience to believe you better. The audience is smarter than you think and will easily see it when you are insincere.
Repetition
A speech without repetition is as good as dead. After the end of your speech, your audience needs to know straightforwardly what your key points are. You thus need to repeat the points severally to achieve this. State them in the introduction and conclusion.
That's all about extemporaneous speech; if you want to learn the elements and tips of a commemorative speech, check out our guide on how to write a commemorative speech.
Frequently Asked Questions
1. What Is the Purpose of an Extemporaneous Speech?
The purpose of this speech depends on the event. If it's a classroom event, the purpose might be to help students develop talking skills. If it's a competition, the goal might be to choose the best speaker among the contenders.
2. Who Can Provide Me with Extemporaneous Speech Writing?
We can. We offer comprehensive speech writing help to all students. Just contact us to get first-class extemporaneous speech writing help.
3. Is an Extemporaneous Speech Formal?
No! You can use informal language during extemporaneous speaking.
4. What Are the Features of Extemporaneous Speech?
The key features of this speech include the following:
The points need to be clear and flow well.
The speaker needs to be authentic.
The speaker's body language should be appropriate.
The topic must be important and relatable to the audience.
In A Nutshell
This is your go-to guide if you want to know the secrets of delivering an amazing extemporaneous speech. Here, you'll learn the steps for writing this speech type, how to quickly create an outline, and how to structure the speech. You will also be guided on preparing for an extemporaneous speech and its key elements.
If you need someone to assist you in writing the speech, know we are here for you. Just place an order with us to get extemporaneous speech writing help with the quickest turnaround and at the friendliest price in the market.

---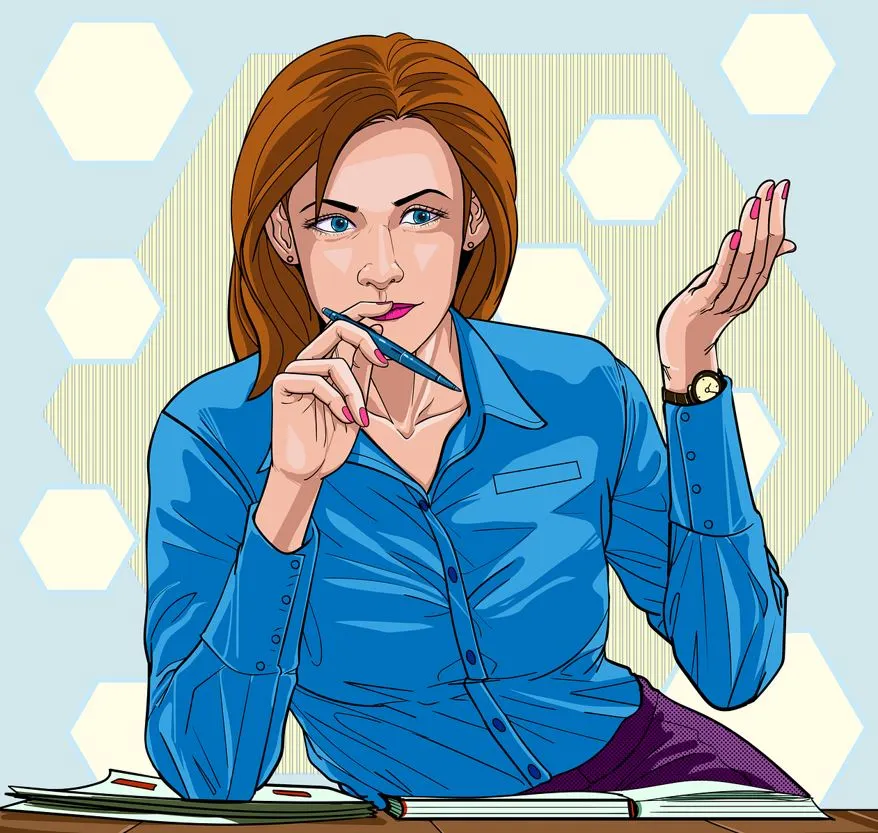 Meet the author
By
Melanie
Melanie is a seasoned writer with more than 8 years of experience. She is passionate about academia and works off the clock to ensure she write the topnotch content for her readers.