Speech Writing Help
Updated:

Are you prepared to write a quality speech, or do you need someone to offer you speech writing help? If you are prepared, kudos to you. However, contact us if you need help crafting an outstanding piece. We offer reliable speech writing services to all students and any issue. Additionally, you can come to us for any coursework help apart from speeches.
What Is A Speech?
A speech is a formal or informal talk addressed to an audience. The speaker is able to express his thoughts and opinions with the help of a speech. Speeches are delivered for many different purposes; thus, you will find speeches in numerous settings. For example, you may give a speech to convince others of your point of view or give a quick one to introduce someone.
Your instructor may tell you to write a speech. So, do not worry if this time arrives sooner than expected. Many students who go into panic mode need the skills and creativity to craft an outstanding speech. This is where we come in—students who want to get their dream grades can come to us for speech writing help. And as always, we deliver over and beyond.
Therefore, place your order with us, and we guarantee you will never ever worry about speech writing or anything related to your academics. We have an enormous pool of professional speech writers and experts for all fields and subjects.
What Are The Types Of Speech?
Many types of speech exist since speeches are delivered in diverse settings and for multiple reasons. Thus, you need to understand the categories of speeches so as to write and deliver an exceptional speech. Below are some of the common speech types.
1) Persuasive speech
A persuasive speech assists in convincing a crowd about a particular topic. Mainly speakers use rhetorical appeals to persuade people. There are three major approaches when using these appeals.
Use concrete evidence
Stimulate emotions in the crowd
Show Credibility
If you are a master in a persuasive essay, you will find this type of speech to be child's play.
2) Entertaining speech
Entertaining speech serves to amuse an audience by focusing on emotions, primarily including funny and humorous stories, than on facts and statistics. It is shorter and more informal than the traditional ones. It is mainly delivered at parties, such as weddings and birthdays.
3) Informative speech
Informative speeches teach an audience a certain topic. This type of speech uses statistics, data, and facts to assist the crowd in understanding the concepts.
We offer speech writing help. You can thus turn to us in case you need any help writing an informative, entertaining, persuasive, or any other. We can assist you with the entire speech or a section, such as the introduction, conclusion, and proofreading. Any problem you have, we got the solution for it.
4) Demonstrative speech
A demonstrative speech aims to educate an audience about a particular idea or subject they do not know. This type of speech actually demonstrates how something is done. For instance, a tech firm can demonstrate how one of its new devices is used.
5) Debate speech
Debate speech takes place in a debate event and usually follows specific rules. One of the standard rules is that each speaker is given a specific amount of time to argue their points. This speech uses the mechanics of persuasive and informative speeches.
6) Pitch speech
Pitch speech attempts to get approval or support for a solution, product, or idea. Pitch speeches are mainly used by salespeople when trying to sell a new product to a client.


Speech Writing Help is rated 4.8/5 based on 105 customer reviews.
Are you in need of a high-quality, 100% plagiarism free essay or online class help?
Place your order and get 100% original work.
Which Disciplines Have Speech Writing?
Speech writing is a common activity in many educational programs. Practically all of them have some form of speech writing. A good deal of students that come to us for speech homework writing services pursues programs in the following disciplines.
Literature
Education
Business
History
Sociology
Art
We have speech writers for all disciplines who are immensely experienced in their respective fields. So, place an order with us to get the best speech homework writing help.
How Do You Write A Speech Homework?
Writing a speech requires a lot of consideration and methodical preparation. Luckily, we got you covered in this. Below we will highlight the steps you need to take to write a quality speech.
Step 1: Understand your audience
The first step is to learn about the audience and the occasion greatly. This will assist you in targeting the insights, knowledge, or experience the crowd needs.
Step 2: Select your topic
Ensure the topic and its message caters to the audience's needs. If the message is wrong, there is nothing that you will be able to do to get the interest or support of the audience. Thus, you must have a vast knowledge about your topic, sincerely care for it, and be enthusiastic to express it.
So, how do you find a relevant topic for the target audience? Where do you get speech homework ideas? Simple, ask yourself the Who? Why? What?
Who?

Who is the audience?
Who or what do they represent?
What do you represent?
What do you understand about the audience?
How big is their influence?

Why?

What is the intent of this speech?
What is my aim in speaking?
What do I want to accomplish?

What?

What is important to the audience?
What specific action is needed?
What are the key message and key ideas?
What level of information should I touch on?
Step 3: Do in-depth research
The more information you have about your topic and audience, the better. Research as much as you can. Having a lot of information will help you connect to your audience effectively.
Step 4: Create a speech outline
When collecting information, start with creating the general ideas and categories, then go back and fill in the details. In other words, create a speech outline. The outline should consist of the three broad sections of an essay: intro, body, and conclusion, and the key ideas in each section.
Step 5: Draft and proofread
The fifth step is to create a draft and then proofread it. You should take a break after writing the draft, then go back with fresh eyes to review the speech. We can help if you find it challenging to come up with speech homework ideas, conduct research, make an outline, proofread, or any other issue. We offer comprehensive speech writing services 24/7.
How Should You Structure Your Speech?
You need to understand an audience's "attention span" before we mention the details you must include in the introduction, body paragraphs, and conclusion. Most people's attention drastically reduces after a speaker takes more than 20 minutes. Thus, make your speech short, maybe between 5-18 minutes.
The other aspect of attention span is that people are most attentive at the beginning and the end of a speech. Attention is low during the middle of the speech. It is because attention drops after the beginning and starts to pick up towards the end as the audience knows the speech is about to finish. Therefore, on top of keeping the speech short, try as much as possible to be interesting in the middle, as here is where the audience's attention is lowest.
How Should You Write A Speech Introduction?
The introduction of your speech should contain the following details:
It should have a hook. This grabs the audience's attention and makes the speech memorable
Introduce yourself clearly and confidently
Explain the importance of the speech to the audience
Highlight the length of the speech.
Provide a route map: main points you will cover.
Clearly mention the goal of the speech. It should answer what you want from the audience.
How Should You Write Body Paragraphs Of A Speech?
Most of your speech's information will be located in the body paragraph. You will need to present your arguments with examples at this point. You should start with the main points, secondary, then tertiary ones.
Remember, the attention of individuals at this point is usually very low. So, try to use simple, meaningful, and memorable descriptions. You can use rhetorical questions, jokes, and images to make your speech more memorable and engaging.
Do not use many points, as you may overwhelm your audience. Using a few points is more beneficial than having many that aren't satisfactory.
How Should You Write A Speech Conclusion?
The end of your speech should do the following.
Form a lasting image on the crowd
Wrap up the key points
Offer additional ideas that the audience will take home
Thank the audience for listening to you
You may close your speech by using the following three approaches:
Open question – give a call to action or ask a provocative question
Bookend close – reflect on an opening statement. You can restate it or add extra words to it.
Quotation close – use a popular quote that connects with your speech.
How Can I Improve My Speech Writing?
You can incorporate several strategies to improve your speech writing. Some of the strategies are listed below. Or you can place your order with us if you need someone to write your speech immediately, as one of our academic help services is speech writing help.
Use more of a conversational tone than formal writing.
Use active voice and try to stay away from passive ones.
Keep repeating key points, mainly when the speech is long.
Incorporate summaries and previews into the speech. It involves reflecting back on what you have said, mainly the key points.
Use strong transitions.
Rely on sentence structures that are short and simple. However, you should occasionally use long ones to maintain the audience's alertness.
Limit the use of pronouns. It includes words such as "this," "they," and "it." Use key nouns to be specific instead of unclear pronouns.
Use personal anecdotes and experiences when supporting your points, as they will connect better with your audience.
Insert several quotes, preferably those from a person your audience will know quickly.
Frequently Asked Questions
1) How much does it cost to hire a speech writer?
Hiring a speech writer from us will cost you a small amount. We offer the cheapest speech writing help in the industry. Our prices depend on numerous factors, such as education level, size of the speech, and deadline. So, you need to place an order with us to see the precise cost of hiring a writer.
2) Can I pay someone to write my speech?
Yes, you can. Our team has tens of elite speech writers. Just create an account with us, then tell us your speech writing concerns. We will instantly assign a speech writer to you.
3) What does speech writing help cover?
Our speech homework writing help covers any issue a student may have concerning their speech writing. We help students to craft an entire speech, brainstorm topics, proofread their work, and create a section in their speech, such as an introduction or conclusion.
Why Do Students From The USA, Canada, and the UK, Among Other Countries, Pick Us For Speech Writing Help?
We offer the best speech homework writing services out there. We have become an industry leader through unrelenting efforts and attentive listening to our clients' (students') suggestions. Some of the main reasons that have allowed us to create a name for ourselves are:
Our speech writers have several years of writing experience
We also offer help with all graduate essay writing.
We have a plagiarism-free policy where we ensure all papers from us are 100% unique.
We employ the most modern and top-notch technology to safeguard your privacy and confidentiality
On-time delivery, even for urgent orders.
Conclusion
Many types of speeches exist, such as persuasive, debate, pitch, and informative. The good thing is that there are general tips that you can follow to improve your writing of any speech. Some tips are using a conversational and active tone, limiting pronouns, and using short sentences and strong transitions. You can hire us for speech writing help if you find it challenging to craft a good speech.

---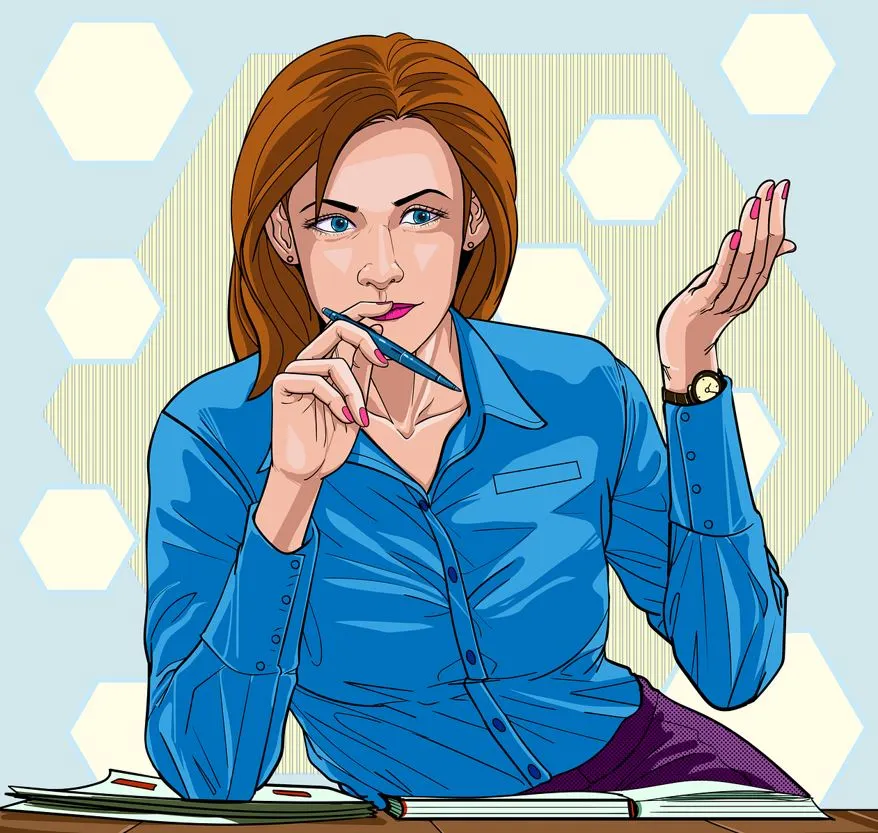 Meet the author
By
Melanie
Melanie is a seasoned writer with more than 8 years of experience. She is passionate about academia and works off the clock to ensure she write the topnotch content for her readers.