Special Occasion Speech Topics - Ideas and Expert Tips
Updated:

Looking for the perfect special occasion speech topics to help you stand out? Our list of topics for a special occasion speech will help the next time you need to present to an audience and are guaranteed to ensure you select an intriguing topic, so please keep reading for more information.
What Is A Special Occasion Speech?
A speech refers to a formal talk given to an audience. Speeches seek to communicate something of importance to the audience but vary in terms of use. However, the special occasion speech stands out and refers to a speech that is delivered during an event and aims to fit the context. They may instruct, entertain, persuade, and inform. As such, speeches fall into other different categories, such as demonstrative, informative, and persuasive speeches.
What Are The Examples Of Special Occasions?
There are many types of special occasions that exist depending on their purpose. Some may also refer to it as ceremonial speaking, and it comes in the following categories:


Are you in need of a high-quality, 100% plagiarism free essay or online class help?
Place your order and get 100% original work.
Introduction: is used by one speaker to introduce another
Acceptance: given by a person accepting a prize
Presentation: often accompanies a prize announcement
Toast: a speech given during a celebration that focuses on a person and occurs during an event like a wedding or graduation
Roast: meant to celebrate a person's achievements while also teasing them
Eulogy: given to remember someone who has passed
Farewell: is done by a person who is leaving one stage of their life for another, e.g a graduation
Our experts are well-trained to handle any of the above, so once you decide on any of our special occasion speech topics, do not hesitate to place your order for speech writing help services. Additionally, you can benefit from our other guides that offer information on topics for special occasion speeches, such as how to write a commemorative speech.
The 30 Best Special Occasion Speech Topics
When people search for speech topics, they are looking for inspiration to help them present their best possible work to the audience. The following list contains several prompts that offer ideas on some special occasion speech topics that will draw and keep your audience's attention.
Describe your academic journey up to college. What obstacles have you overcome, and what advice would you give someone in a similar position as yourself?
What are the best memories you had in school? What did these moments teach you, and how have they contributed to your journey from enrolment to graduation?
How would you rate your schooling experience all the way from kindergarten to college? What is the most important thing you learned in your journey?
What was your relationship with the deceased? How did they impact your life or that of others?
What did the departed accomplish in their lifetime? Did the benefits of their work extend to others?
Who were they in their lifetime? Did they leave behind a family or community? How will they be affected by his death?
What will you remember about the departed? What should more people know about the person?
What is different with this particular funeral? How do the family and its guests react in comparison to others you may have witnessed?
The bride and groom were brought together by their shared interests. How did this help their relationship?
What obstacles has the couple overcome to get married? What unique qualities do they have that make them a good match, and what can they expect in marriage?
How should a married couple treat each other's families and extended family? Why should they work towards positive relations, and what can they gain from this?
Who does this birthday party celebrate, and why should everyone be happy to be there?
Present an employee of the year award. State their growth and achievements.
Write a commemorative speech to celebrate a milestone for a company.
Give a keynote speech at an organization's annual meeting.
Deliver a tribute speech in honor of your favorite teacher.
Roast your friend who is leaving a company you both work for
Present a best man's speech at your friend's wedding, and state what they can expect in the future as well as congratulate them.
Present a speech to announce the winner of a prize.
Imagine you have won an award for your charitable actions. Draw up an acceptance speech for the ceremony.
Give a speech to introduce the new managing director at your firm.
Imagine you are graduating and have been asked to present a speech. What experience during your schooling stood out the most to you, and what values did you gain from the experience?
Give a brief eulogy of a family member. Were you close to the deceased? How close were you?
Introduce the company's new president during the annual dinner.
Provide a speech as the mother of the bride at a wedding.
Imagine you are retiring and have been asked to give a speech at the retirement party.
It is your 50th birthday. Prepare a speech for the dinner party celebrating this milestone in your life.
Speak to an audience of graduates on what they should expect going forward in their life.
Give a toast during a dinner party to your friend at their birthday party.
Give a farewell speech to celebrate a retiring employee.
Based on these ideas, you can see numerous special occasion speech topics to choose from, and you can select any of those mentioned so long as they fit your needs.
What Should I Do For My Special Occasion Speech?
A good speech writer has adequate knowledge of the topic as well as a sincere interest in the topic. They should also present content relevant to their audience and do so with confidence. You may also include some stories to better illustrate your point. However, there are many other tips you can include, such as the following:
Speaking before an audience can be nerve-wracking, so one can benefit from tips to help one stay calm. As such, we have compiled a list of 10 items to include after choosing from the many special occasion speech topics presented. The points derived from this question can help you form an outline that covers content relevant to your speech, thus making you stand out.
Mention the occasion or event.
Identify your role at the occasion. For example, your function may be to introduce someone.
Identify the target audience
Ensure your speech fits the time allotted
Assess if the situation calls for a formal or informal tone
Analyze the purpose of your speech
Know at what juncture of the event you should present your speech
Identify what sensitive topics to avoid when selecting from the many special occasion speech topics ideas
Analyze if you should speak for the organization or on your behalf
Assess if the situation calls for a personal or work-related story
7 Tips To Make Your Speech More Memorable
Separate your speech into segments: while your arguments may be cohesive, presenting information as segments helps your audience internalize each of the points.
Provide details: statistics and other facts presented by reputable sources help the audience connect with the information provided.
Avoid using jargon since the audience may not understand the meaning, thus affecting your speech's effectiveness.
Make room to interact with your audience using triggers and personal stories that will help them remember your message.
Practice your speech for effective delivery. The first time you read out your speech, you will stumble over your words since you are not familiar with the flow.
Close off with a call to action. Let's say your speech revolves around engaging in charity work; your speech should close off by encouraging the audience to volunteer with a local organization.
Explain using concepts understood by your audience. For example, you could use a software concept to make an allegory to your tech-savvy audience.
Utilizing these tips will definitely take your speech to the next level, so be sure to implement them. Please note that we also offer more advice on how to handle speeches in our other articles, such as how to write an extemporaneous speech, so don't hesitate to read our other articles.
About Our Speech Writing Help Services
Eloquence is a skill that begins with writing content that flows. One cannot present a good speech if the content is lacking; hence there is a market for speech writers. The professionals involved can help one come up with a speech on any topic helping one stand out. But just like with any other business advertised online, there are some who offer quality results while others are scammers. As such, students need to be cautious and choose the most reliable tutors they can find.
For these reasons, students from all across the globe prefer our services in particular because each order is guaranteed to have the following:
Low prices-pricing is based on a bidding system, so you will only pay what you can afford
Fast completion-staff work on orders as soon as they are approved
Plagiarism free content-each order is delivered with a Turnitin report
Professional writers- our staff are educated and professional, always putting the best towards their work
24/7 service-we always have an expert available to help with your order or other queries
As such, we have amassed a base of loyal returning clients who have referred many clients to our services. You too can join them by placing your order today for the best speech writing help available online.
Frequently Asked Questions
1. What factors affect one's ability to give speeches?
You might require some help from a speech pathologist to become more eloquent if you have poor muscle coordination in your lips and tongue caused by certain medical conditions.
2. How long should a speech be?
A speech should be anywhere between 3 minutes to 40 minutes long, depending on your role and the occasion. For example, a eulogy maybe 20 minutes, while a toast may range around 3 minutes long.
3. I have an accent, but I need to give a speech. What should I do to sound clear?
Try to speak slowly, don't be afraid to repeat important facts, and stay calm. Accents are normal, and your audience will understand if you properly enunciate.
4. What are the four Ps of public speaking?
To become an effective speaker, you need to look into projection, pace, pitch, and pauses. All these are key pointers to help one manage their speech.
5. Aside from special occasion speech topic ideas, do you have other topic lists?
Yes, we have many other articles dealing with this. If you would like some more ideas, feel free to look at our 100 Amazing impromptu speech topics for college students.
In A Nutshell
To sum it up, a speech refers to a formal talk given to an audience. They are used to instruct, inform, persuade, or entertain. With regard to special occasions, the speeches given are used to entertain or inform in most cases. They may be delivered at weddings, presentations, dedications, toasts, roasts, eulogies, or farewells. To present a good speech, one should be aware of their audience, fit their speech within a certain timeframe, understand what topics to avoid, understand your role, and much more. Usually, a speech's structure contains an introduction, body, and conclusion.
Writing a good speech is easier said and done though, and students will often seek out help from tutors. These experts can be sourced online or through peers, but one needs to check to ensure they are reputable and will deliver quality work. As such, students will look for a business with several repeat clients, as that is a good sign. For this reason, they hire us since we guarantee clients low prices, fast delivery, professional expertise, and plagiarism-free content you can access 24/7. For access to all these benefits, contact us today to place your order today to get the best speech topics help online.

---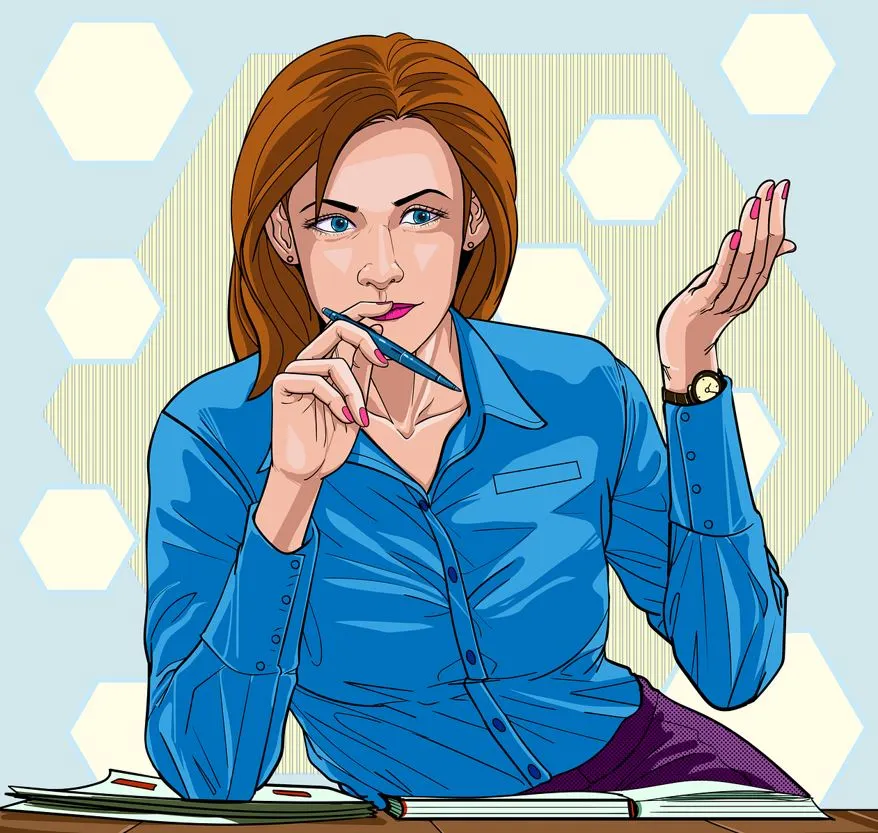 Meet the author
By
Melanie
Melanie is a seasoned writer with more than 8 years of experience. She is passionate about academia and works off the clock to ensure she write the topnotch content for her readers.