Sociology Homework Help
Updated:

Are you wondering how to handle the theories in your sociology assignment? Do you feel lost and confused about your homework? Are you wondering where even to start? How about ordering our sociology homework help services and grasping the concept?
Our experts understand all your academic needs. They know the weak areas that affect sociology students and how to help them. Again, they guide you on a personalized level until you get a solution and improve your grades. Therefore, engage our professionals for flawless sociology homework writing help and reliable service.
Learn about sociology definition, its functions, branches, benefits, tips for handling sociology homework, sociology assignment writing service, and related questions.
What is Sociology?
Sociology studies social life, social change, social causes, and consequences on human behavior. This field studies every aspect of human society: gender, race, family, ethnic relations, aging, education, work, population, and others. The main goal of sociology is to understand the workings of society and explain social behavior. Sociology is an interdisciplinary field that cuts across other subjects.
What are the Main Functions of Sociology?
Sociology has 6 functions, namely;
Theoretical and cognitive - understand the present and future societal problems by obtaining new knowledge
Predictive - foretells the social development of societies
Social design - includes the development models of an organization and its functioning parameters
Organizational and technological - deals with the application of technology in solving social challenges
Managerial - relates to the management of social systems
Instrumental - includes the sociological research, methods, and analysis of social reality
What is the Relationship Between Sociology and Other Social Sciences?
Sociology is the basis of all other social sciences. Sociology deals mainly with human behaviors in society; thus, it's multifaced from a religious, historical, political, and economic aspects.
Sociology and Political Science
Sociology has a great resemblance with political science. Both disciplines relate with each other, where sociology deals with social lives while political science with the problems where people live. So, these subjects are both concerned with the study of society.
Sociology and Economics
Economics deals with production, consumption, and transfer of wealth. Economic processes for wealth creation encourage group interactions. Wealth creation determines where one is placed in society, respect, and status; all this is sociology. So, economics is a social activity; hence both subjects have a mutual relationship.
Sociology and History
The present society symbolizes the past. Therefore, sociology can't bear any ground without history. Sociologists require data and proof backed up by historical literature. So, through history, people learn the past political, social, and economic events of society. So, history provides a relationship between past, present, and future studies.
Sociology and Psychology
The two disciplines have a close connection and mutual dependency. Sociology receives help from psychology. Psychology studies human science and behavior. Therefore, you need psychology knowledge to study sociology.
Is Sociology Complex?
Yes, sociology as a discipline is a bit complex. The majors require analysis, critical thinking, and an understanding of complex theories and their application. Again, you must do a lot of research, reading, and memorizing, which may be uneasy for some students.
What Skills Do You Need to Study Sociology?
Research
Project development skills
Analytical skills – reading critically, data interpretation, logical reasoning
Communication skills – oral and written
Public speaking
Note-taking skills
Why Should You Study Sociology?
Studying sociology offers you a lot of benefits that you can't get elsewhere. Below are reasons why it's important to study sociology;
Sociology explores the role and importance of social institutions
This subject helps you understand the role of social institutions in your life. Family, marriage, religion, and education play a critical role in shaping your life. Thus, by studying them, we examine a person's primary and social identity.
Sociology is a rich scope
Sociology is an academic field that offers a wide range of possibilities and opportunities. As a sociologist, you have many career paths in public policy, NGOs, social activism, criminal and social justice, education, and more.


Sociology Homework Help is rated 4.8/5 based on 134 customer reviews.
Are you in need of a high-quality, 100% plagiarism free essay or online class help?
Place your order and get 100% original work.
Sociology helps in finding practical, and innovative societal issues solutions
Sociology deals with the study of social life in society. So, these subjects study the internal and external factors that affect social life. If problems arise in a society, then it's easy through sociology to establish the cause and offer a reasonable solution.
Equips you with transferrable skills
When you study sociology, you learn many skills that shape you as a person. Sociology prepares you for the future life and career field with the ability to provide solutions.
You learn to see things from different points of view
You learn to be objective, critical, and impartial. Sociology helps you to understand others better as well as yourself. You can work on your weaknesses and those of others. You can help others becomes better, especially criminals, through rehabilitation. You offer a solution by examining the cause of their behavior.
Sociology helps in the planning and development
No development can occur without proper planning. A sociologist helps in carrying out this comprehensive study for proper planning. Plans become feasible with data, observation, and conclusion on the matter.
Helps in the preservation and growth of cultures
Sociology helps in the preservation of culture through literature. Sociologists write books about culture and even train their students on the same. So, they pass down the information to others and still preserve it.
Branches of Sociology that We Handle in Our Sociology Homework Help
There are several branches of sociology, and below are the areas we handle in our sociology assignment help.
Theoretical sociology - deals with the theories that determine social behavior, such as "economic determinism" and "class struggle."
Historical sociology - studies all aspects of a historical event.
Sociology of knowledge - studies the influence of culture, political, and social norms on the society
Sociology of religion - studies the religious constitution and its role in society or human behavior
Economic sociology - focuses on the subject analysis of economic phenomena. It also deals with the economic activities of the society with an emphasis on socio-cultural factors.
Rural sociology - studies the social structure of rural areas and their conflicts.
Urban sociology - studies human behavior or social life in metropolitan areas. It explains the structures, processes, changes, and problems in urban setups.
Political sociology - deals with political ideologies, origins, development, and functions.
Demographic sociology - studies every aspect related to population like density, distribution
Industrial sociology - focuses on human relations with industry
Family sociology - focuses on the family structure in society, like different family methods
Sociology of education - studies different educational institutions and how it changes a person's perspective
Legal sociology – studies law as a norm and as an institution
Sociology Topics that You Will Encounter in our Homework Help
The following are the topics you can cover in sociology. Contact us if you require sociology homework writing help in any of the topics below.
Race, nationality, and ethnicity
Children's and teenagers' behavior
Family issues and relations
Mental health and disorders
Cultural biases in society
Social and mesa masses
Gender stereotypes
Technologies
Different social movements
Food and eating habits
Culture and art
Which are the Best Strategies to Handle Sociology Homework Help?
Every assignment requires specific skills that will help you handle it with ease. The following are the steps that you should apply to write your sociology homework;
Understand your assignment question
The first step you take when you get your assignment is analyzing the questions for understanding. If you fail to understand the question, you may give the wrong answers and lose marks.
After understanding the question, outline how you will tackle the assignment. You may divide the homework into smaller, manageable sections to reduce work pressure. Again, allocate the best time to concentrate and digest the content.
Since you have understood the question, it's time now to research. Search the content that is relevant to the question. Gather all the materials that you feel have the answers to your assignment. Read through the articles as you make notes of the important points.
After doing thorough research, it's time to organize your draft. Organize the information you gathered in a way that flows. Be sure to answer the questions completely and in the best way. When you finish writing this first draft, you should reread it several times.
When you finish your assignment, you should reread the material several times and revise it. Take a break after you finish writing to refresh. Then go over your work based on three criteria;
Grammatical or spelling errors
Examine your arguments and check if you have given examples
Work structure – good paragraphs, appropriate paper outline ( introductions, body, and conclusion), citing in the body, bibliography
Hire our experts to help you deliver such organized sociology assignments.
What are the Career Options for Sociology Students?
If you acquire a bachelor's degree in sociology, you can secure a job as a;
Social researcher's
Caseworkers
Public relation workers
Administrators
Public policy researchers
Data analysts
Career counselor
Archivist
Case manager
Guidance Counselor
Mental health worker
Human resource specialist
Lawyer
Social worker
Life coach
Politician
Researcher
Human rights officer
Journalist
Historian
Rehabilitation counselor
What Skills Do Students Learn from Sociology?
When you study sociology, you acquire the following skills;
Communication skills
Interpersonal skills
Leadership
Analytical
Computer literacy
Cross-cultural understanding
Critical thinking
Research and research design
Qualitative and quantitative data analysis
Interpersonal skills – problem-solving, respecting others, equality
Frequently Asked Questions Related to Sociology Homework Help?
Where Can I Work with a Sociology Degree?
When you study sociology, you can work in the following areas as per this article;
Education sector
Community services
Business and industry
Justice system
Government and Private sector
Research firms
How Can I Learn Sociology on My Own?
If you want to study sociology as a beginner, it's always best to start from less complex issues or the introduction and keep progressing. You can research the best beginner courses for the subject online and seek the necessary learning materials.
Some platforms can help you learn sociology, like Saylor academy and Inquisitive. Feel free to visit these platforms; we will help you get Saylor academy and Inquisitive answers.
How Do I Get Better with Sociology?
You can get better in your sociology studies if you consider these tips, which apply to other subjects, not just sociology ;
Better note-taking skills in class – sociology has a lot of very important notes, so you should be keen in class
Understanding all sociological theories like structural functionalism
Mastering the concepts
Forming study groups
Asking questions from your lecturer
Asking for help from experts like us
Which Papers Can I Get in Sociology Homework Help?
We offer a lot of academic papers in sociology homework help, and below are a few examples;
Literature review
Analytical essays
Argumentative essays
Term papers
Research papers
Critical review
Annotated bibliography
Which Citation Styles Do I Use in Sociological Essay?
The acceptable citation style in sociology is American Psychological Association(APA). This style mostly applies to all the social sciences. You can learn more tips on how to cite and reference your work using APA in our "how to format an essay" guide.
How Do I Get Sociology Homework Help?
For you to access our sociology homework help from the world-class leading platform, follow these easy steps and complete your request in minutes;
Visit our site and complete the order form with clear instructions
Pay for the order with secured payment options
Track your assignment progress
Download your final sociology sample
In Summary
Sociology is a wide-scope discipline that helps us understand past, present, and future societal issues and their effects on human behavior. This subject requires critical thinking skills, research, and analysis to understand complex concepts like theories and apply them.
Sociology knowledge helps you work on your weaknesses and become a better person. You can easily relate with people, deals with their problems objectively, and even develop reasonable solutions. So, to succeed in this major and secure a promising career, you need to work hard and even seek help from experts. We are always there for you when you need us. Place an order for sociology homework help and get credible solutions. We will never disappoint you when you turn to us.

---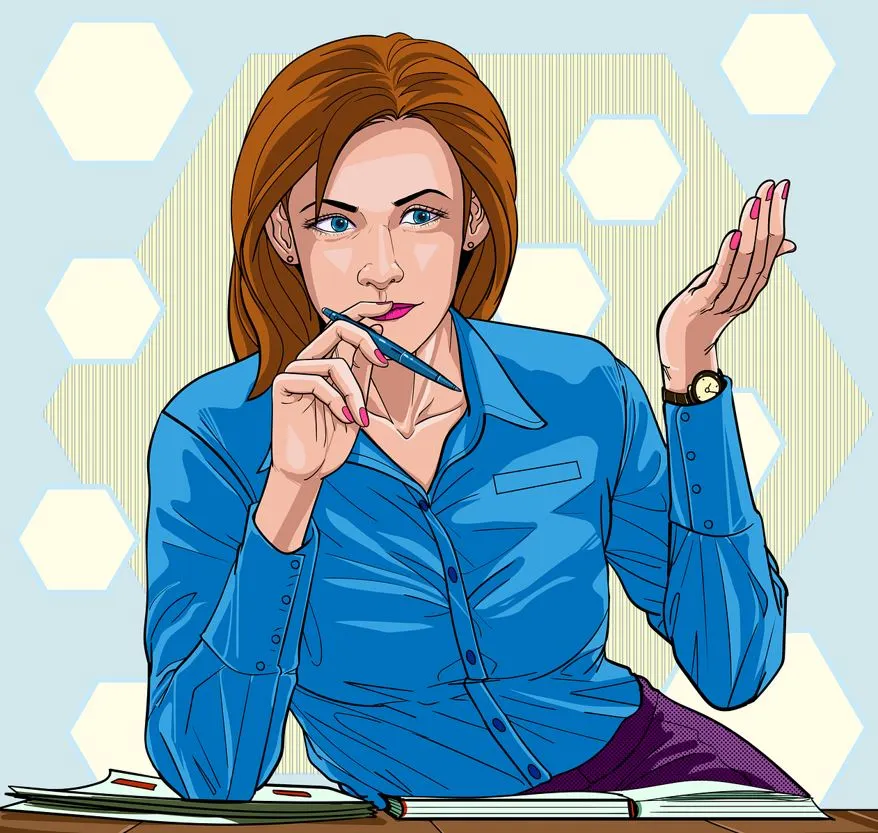 Meet the author
By
Melanie
Melanie is a seasoned writer with more than 8 years of experience. She is passionate about academia and works off the clock to ensure she write the topnotch content for her readers.