English Homework Help
Updated:
Are you looking to analyze literature, write an essay, or write a speech? Look no further than our highly reputable English homework writing help services that offer quality for low prices. May students struggle with literary analysis or proper essay writing, leading to seeking services like ours. If you are one of those students struggling, you can stop this by seeking our essay writing services and placing an order today. However, if you are here to learn more about how to properly handle your English assignment and our English assignment writing help services, please keep reading for more information.
What Is English Homework?
English homework refers to any assignment given to a student that is within the realm of the English language and its literature. It seeks to help students gain a better understanding of the English language, its grammatical rules, pronunciation, phonetics, and literature. As such, it is studied from kindergarten to college on a progressive scale, beginning with the alphabet and progressing to advanced literary reviews. As such, students will be required to deal with different types as they progress through these levels, thus leading them to seek help with English homework online.
What Are The Different Types Of English Homework?
Since a language is vast, studying it is best done by focusing on individual elements. As such, our English homework help tutors would divide this into the following major categories:
1. Essays
An essay refers to a piece of writing on a particular subject. It can be one page long or several pages in length and is used for several different purposes hence the different essay genres. Each seeks to fulfill a different purpose and is commonly provided to students from the elementary level and up, with increasing levels of difficulty as one progresses. These genres are:
In this genre, a student seeks to persuade the reader to adopt a certain viewpoint. The writer will do this by using well-crafted arguments and citations which use data from reputable sources. As such, your instructor may require you to investigate a topic of interest, form your own opinion of it, and convince readers to adopt it. You can do this by including a claim, reason, counter-claim, evidence, and rebuttal since they are the main components of an argument. An example of an argumentative essay topic is one examining whether parents should provide their children with cell phones. Many students feel overwhelmed by this type of essay, and if you are one of them, you can benefit by signing up for our graduate essay writing services.
The narrative essay type seeks to tell a story from the writer's point of view. Using a mix of vivid language, the writer is supposed to create the right atmosphere and express themselves creatively. While people think that this genre only covers stories from the writer's perspective, it also includes book reports. An example of a narrative essay prompt is your first day in school.
A descriptive essay seeks to describe an individual, event, object, place, emotion, or idea. It is both factual and creative and tests your ability to clearly communicate your experience with the topic at hand. Sometimes you may be tasked to describe something abstract, like a theory, so be sure to perform proper research before going into it. It is more narrowed down than the narrative essay prompt. A good example of a prompt is to describe the best place you have ever visited.
In this genre, the writer explores an idea and communicates factual information about it. It examines your ability to convey factual data and requires you to provide background before getting into the details. A good example of an expository essay topic would be one about the invention of the wheel.
2. Literary analysis
Literature is an art form that allows authors to express their thoughts on paper and transport readers to alternate dimensions with their vivid imagery. Many times, literature serves to help expose societal issues, help readers reflect, transmits knowledge, persuade readers to adopt a certain viewpoint, and help the writer express themselves.
As you progress, your instructor will require you to read either simple works such as Animal Farm by George Orwell or more complex reads like War and Peace by Leo Tolstoy. When you read through these books, you are required to analyze the themes, use of language, and literary tools, as well as check the message the writer intended for the audience.
3. Grammar tests
You may be studying grammar; hence your teacher may provide you with tasks to assess your competence. These may be questions sourced from your workbook. As you advance academically, these are not as common. Hence, they are more for younger students.
How To Write English Assignment
Each English assignment has rules to adhere to. These rules help you organize your points and are general despite the type of assignment given. As such, both a literature analysis and an essay will have the following:


English Homework Help is rated 4.8/5 based on 96 customer reviews.
Are you in need of a high-quality, 100% plagiarism free essay or online class help?
Place your order and get 100% original work.
1. Introduction
In an introduction, you provide background information on the topic at hand or present the topic to your reader. For example, a literary analysis introduction requires you to present the theme you wish to analyze and your thesis statement. It may also have a brief summary of the text being analyzed.
In an essay, the introduction section also serves to present your thesis statement, hook the reader into the essay, and provide a brief background on the topic.
2. Body
An essay's body looks to explain your arguments and provide references for them. On the other hand, the literary analysis body presents your ideas and supports them using evidence. Depending on the required word count, you may have several of these. Body paragraphs allow you to examine the themes in depth and use evidence from the text to help convince the reader.
3. Conclusion
In this section, present a short summary of your findings, and if possible, present an interesting point of view based on your research. This should be in the form of a short comment and can use references to the text being analyzed or the idea the essay is about. If you find any of these parts challenging, feel free to contact us for assistance, and we will reply promptly. You can read more on how to write a conclusion for an essay.
5 Best Tips To Improve Your English Homework Score
You may understand how to properly structure an essay, but it is beneficial for you to apply the following tips. While they are not commonly mentioned, our English homework helper staff ascertain that they can help give you an easier writing experience overall.
1. Write your introduction last
This is especially true for a literary analysis, where you can benefit from writing your points clearly in the body paragraphs first to provide you a chance to see your paper's direction before formulating an effective thesis.
2. Understand the instructions
Before proceeding, be sure to check the citation style, word count, and deadline required. This is essential as it can determine how the essay looks, as each citation style is different. It also helps you prepare adequately as you understand how much research and effort is necessary to complete your paper.
3. Proofread and edit
Starting early is integral as you will have sufficient time to look through your essay, not only with online software but with your eyes, which is more effective as you can also pick up logical errors you need to correct.
4. Apply reading strategies
Use strategies such as visualization, summarizing, checking background knowledge, and more to help you thoroughly analyze text and study all the details that make the literature good or bad. As such, it helps you identify details, themes, and literary tools effectively hence leading to better comprehension and analysis.
5. Master the citation style and its guidelines
There are a wide variety of citation styles used, and each is preferred for different majors. In literature, the usual is MLA which stands for Modern Language Association. We would advise you to use the 9th edition, as it is the most recent update. This style uses parenthetical citations since one is required to state the author's last name and page number, and all references are cited on a final page that is labeled works cited.
Where To Find English Homework Help?
Does completing your English assignments feel like a chore? If yes, you may consider seeking help with English homework online by hiring an expert English homework writing help tutor who can offer quality papers in a short time. But with so many service providers, you may be confused about which to choose. Our firm offers the following guarantees for the discerning customer, so don't hesitate to contact us for custom English assignment writing help today:
1. Low prices
When you place an order, you may be pleasantly surprised to find that our system is based on bidding. Students may state their budget, and only writers who are interested in handling the task will bid on it.
2. Free revisions
If you need any changes to your work, feel free to request them anytime, as we operate 24/7. We will make the necessary changes and resend the paper in due time. The delivery is done depending on the extent of your corrections and the deadline you provide.
3. Pay when you are satisfied
You are only required to pay after you approve the final document and are satisfied with the quality provided. This means that you will be sure that you are receiving value for your money. Additionally, you also have an option of selecting Paypal or bank, depending on your preference.
4. Customized expert care
Each order is written by an expert who is well-trained in academic writing standards and the various citation styles used. As such, you are sure that your order will contain no instances of plagiarism, and neither will it be reused content from other essays. You are also likely to pass your assessment with flying colors since we also have a quality control team to check your essay.
Frequently Asked Questions
1. Where can I get free English homework help?
While we don't have free English homework help, we offer occasional discounts to registered repeat clients. Register here today for a chance to access these offers.
2. What if my completed order has plagiarism?
Every complete order is delivered with a Turnitin report, so you don't have to worry about this. We also ensure that each paper has less than 5% plagiarism, which is the acceptable plagiarism level for an academic paper with an allowance for common technical terms.
3. My English paper is due in a few hours. Can you handle it?
Yes! We allow students to place urgent orders as long as you state the deadline and offer a reasonable rate for the bidding writers. A reasonable rate ensures that your order is picked first and prioritized by the writer.
4. I failed my last English assessment. Can I repeat it?
Yes! Most colleges offer you the chance to retake a failed class or test, so you need to begin studying and ensure you pass as soon as you receive the results.
5. Can I choose a particular writer to handle my assignment?
Yes! If you have communicated with them before, you can access the chats under your profile and message them. However, please note that you still need to go through the bidding process, where you can ensure that you choose your preferred writer's bid.
Conclusion
In a nutshell, English is a broad subject that requires students to write essays and review literature the majority of the time. Literary analysis is where you analyze the themes and literary tools used within a particular text, while an essay is where you write to argue, describe, or explain a specific topic. Oftentimes, you may be asked to use references, which will be cited in a particular style, depending on your instructor's preference.
If this sounds time-consuming or complex for you, you may consider hiring an English homework help service. Our company is one of these and offers clients affordable custom-written papers on a 24/7 basis. You can also access free revisions and pay only after you approve the final order. For these reasons, thousands of students highly rate our services. Just like them, you too can enjoy the premium quality we offer and save time for your other activities and it all starts with you clicking this link to place your English homework help order today.

---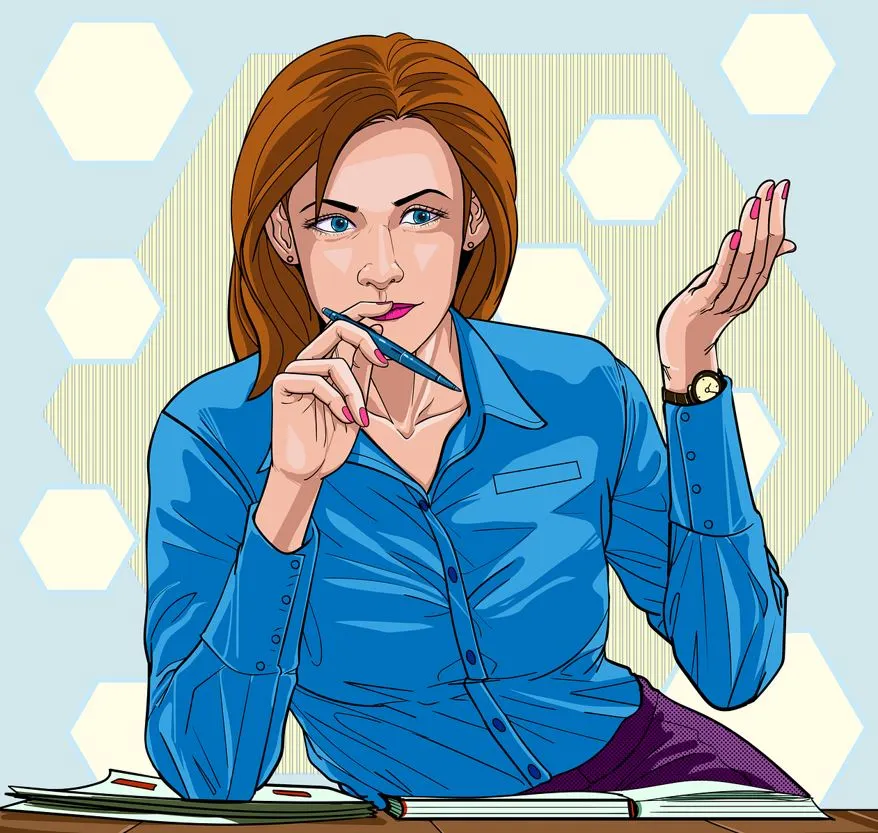 Meet the author
By
Melanie
Melanie is a seasoned writer with more than 8 years of experience. She is passionate about academia and works off the clock to ensure she write the topnotch content for her readers.