Annotated Bibliography Writing Help - At A 25% Discount
Updated:

Are you in need of annotated bibliography writing help? Have you been given a term paper task that requires annotations? Don't worry; our writers will assist you in handling the task. They have great experience in writing annotations using different writing styles.
We can sort this out seamlessly whether you need your work in MLA, APA, or any other. We pride ourselves in timely delivery, presentable work, thorough research, and expertise in the writing sector.
You don't have to search for an annotation generator tool online; seek help from our tutors and get the best-annotated bibliography writing help. This article walks you through types of annotations, their format, and how to write them.
What is Annotated Bibliography?
Before we define annotated bibliography, let's learn what annotation is; it's a summary of a piece of work like a book or an article to give the reader more information and help them decide whether to read. Annotations have various features that may influence the reader's decision; thus are different types of annotations.
So, what is annotated bibliography? It's an organized list of sources or reference lists where each has an explanation. This statement can vary from 100 -200 words in length.
Which features Should Annotated Bibliography Have?
When writing an annotated bibliography, you should include the following components:
A bibliographic citation is a reference list arranged alphabetically according to the author's name.
A short paragraph explanation/annotation – a summary of the content, which can be a short analysis, critique, or evaluation.
What is the Purpose of Annotated Bibliography?
An annotated bibliography has different purposes and they include:
To review the literature on the assignment topic
Demonstrates the quality and depth of research you have done on the subject
Illustrates the sources you have used, like journals, books, websites, and articles
To highlight the sources that may be of great interest to the reader
Helps you organize the sources that you will need for further research
Helps students hone their research skills since they can locate sources and even evaluate them
When writing an annotated bibliography, your information can include strengths and weaknesses of the source, research conclusions, and relevance of the source to your subject, author's background, and your conclusion on the content.
Do you need help writing an annotated bibliography? Place an order for our credible annotated bibliography writing help and submit your assignment on time. Learn more benefits of annotated bibliography here.
Types of Annotated Bibliography
There are different types of annotations, and each has its one purpose. Your assignment should clarify which annotation to use and its format, and this will guide you on its aim. So there are four major types of annotation:
Indicative – has another name, descriptive. It gives general information about the issues or the questions addressed in the content or research.
Informative is a summary of the resource material focusing on the relevant content or the author. It gives precise information about the source, hypothesis, data, and other proofs.
Critical/evaluative – summarizes the content and illustrates how the sources have assisted the research. Explain if the content is useful to a particular subject or audience.
Combination –when all the information in all the above types is included in the annotation. If you summarize your research material and evaluate it, this will be a combination annotation.
Sometimes you may be given instructions on what annotations to use in your tasks or research paper. Other times it's upon you to deceive and choose the most appropriate for your work. Therefore, if you get confused about which one to use, seek our annotated bibliography writing help. You can also gather more tips from our guide on how to write a college research proposal.


Annotated Bibliography Writing Help is rated 4.8/5 based on 20 customer reviews.
Are you in need of a high-quality, 100% plagiarism free essay or online class help?
Place your order and get 100% original work.
How Do You Write Annotated Bibliography?
When you have been given the assignment to write an annotated bibliography, you should follow the steps below:
1. Understand the Topic and Do Through Research
Before you embark on any activity, it's always best to understand your assignment guidelines. Read the instructions carefully and ensure everything is clear. If you need some clarification, it's best to ask your lecturer to answer the questions correctly.
After reviewing your guidelines, you should start the research. Use credible resource materials to ensure you get facts and reliable content. There are various types of sources that you can use, like primary and secondary; they will help you gather relevant information on your topic. If you need to dig more into these sources and find how to locate them, read our article, what is the difference between primary and secondary sources?
2. Analyze the Sources
You should analyze these sources to ensure you get the relevant and correct content for your annotations. Start by creating citations and notes on the sources to identify the best sources. When you finish writing the annotations, you will have a clear idea of what fits your research paper and how you will organize the content.
In your analysis, focus on these features of the sources:
What pushed the author to write the subject
Does the author have any affiliation with an institution in this field?
Is the writer credible or an expert in this sector?
What's the source edition? Is the source current?
Is the publisher or the journal of this content reputable?
Is the source relevant to your research? Has it offered you solutions?
Is the information from this source unique or does it repeat what you already have?
Consider these questions when evaluating your sources to write a quality annotated bibliography and benefit from the research. Remember, when writing annotations, they can't be used alone but in a research paper, proposal, term paper, essay, or other types of assignment. Therefore, if you write quality annotations, your content will also be credible and authoritative. You can learn more tips on reviewing sources from our guide, how to write a peer review.
While writing your annotations, ensure you follow the citation methods used in your paper to avoid confusion. Each referencing method has unique guidelines on how to format annotations.
3. Write Your Descriptions
Some instructors may like the annotations as short phrases or even complete sentences. So, always confirm with your lecturer the format you should use. As we said earlier, the annotation should include your critical evaluation of the source or general information like main points, topics covered, and findings.
Write your descriptions using the following guidelines:
Use phrases or even paragraphs as per the instructions
Summarize the sources and also evaluate them while avoiding any unnecessary information.
4. Use the Correct Format
You can use three different formats for annotations; APA, MLA, and Chicago. Ensure you use the appropriate format correctly in the body and annotated bibliography section. Let's discuss this concept in detail.
Do you think you can now write an annotated bibliography? Do you need help writing an annotated bibliography? Place an order for our affordable annotated bibliography writing help.
What's the Format of Annotated Bibliography?
The annotated bibliography consists of a citation and a description. How you write the components differs depending on the method you are using. You can format your details using APA, MLA, and Chicago referencing styles. Therefore there are three formats you can apply in your annotations.
1. MLA Method
If you haven't used MLA before, you may panic and wonder what to do. But this is an easy procedure if you follow this guide. Again, we are always ready to help with writing an annotated bibliography. Again, you can learn some formatting tips in our guide on how to write a research methodology.
Ensure you apply these tips when using MLA for your annotations:
Write the annotations in a paragraph around 3 to six lines or 150- 200 words long
Start the annotations using the same format as in a regular cited list
All the lines in the description should be double-spaced. Don't add space between the citations.
If the citations list is long, organize it by topic
Use the third person of he, she, the author, in the descriptions
Try being objective in your opinions and always give explanations.
2. Chicago Method
If you want to use the Chicago style in your annotations, follow these guidelines:
The annotations should be on a separate page titled "annotated bibliography" and centered
The citations should have a hanging paragraph in the second and subsequent lines. This indentation should have five spaces.
Follow the instructor's guidelines for the annotations. The paragraph should have a length of 100-300 words which are double spaced.
The bibliography list should be alphabetical and follow Chicago's formatting guidelines.
3. APA Format
All the text and the reference list in the format should be double-spaced
Each of the description paragraphs should be indented
Use the Times Roman font, size 12
The reference list should have a hanging indent
Use a one-inch margin all around the page
Consider reading some annotations samples for a better understanding of this article.
Which Important Details Do We Provide in Annotated Bibliography Writing Help?
Every annotated bibliography should include the following competent:
Provide the full bibliographic information of the source according to the referencing style used
Should outline the author's background information
Describe the scope of the text
Outline the main argument of the source
Indicate the intended audience for this content
Identify the research methods used by the author if they are of interest
Explain the reliability of the text
Highlight any special features that make the content special, such as the figures used
Explain how the relevance of the source to the research
Present your opinion on the text and offer an explanation
We offer our writing services on any subject; if you need annotations help in human resource tasks, seek our human resource management homework help.
Frequently Asked Questions
1. Does Annotated Bibliography Need a Conclusion?
No. Annotations don't require a conclusion since they can't be used alone to make a complete paper. But if you need annotations in an essay, research paper, or term paper, this paper will have all the sections, including a conclusion. Again, the annotations always come after the completion of the paper in the reference section, so they don't require a conclusion; they are just a component of a research paper.
2. Where Do I Get Annotated Bibliography Writing Help?
If you are searching where to find help writing an annotated bibliography, we have a solution for you. We are the best academic writing center for documents. We offer the most credible writing services. If you have a research proposal writing task and require an annotated bibliography, place an order for our services.
3. How Much Will I Pay for Annotated Bibliography Writing Help?
Annotations writing cost varies depending on various factors such as the deadline, academic level, number of pages, sources, and more. However, you don't have to worry because our services are affordable. The average cost for these services per page starts from $13 though the rate can change depending on the complexity of the subject.
5. Where Do I Find the Source for Annotated Bibliography?
You can rely on quality sources of information for your annotations. You can research online from various sites that keep scholarly academic databases:
Academic search complete – it's a database that offers multi-disciplinary materials and full access to journal articles and other articles that may be unavailable through a web search.
JSTOR – a site that covers arts, humanities, general science, and social science article. It's the best site for historical data.
Google Scholar –a resource for research articles and different topics
6. Is Annotation the same as Abstract?
No, annotations aren't the same as abstracts. The two components appear in different sections of the paper. However, their content takes the same dimension as summarizing the key points in a text.
Nevertheless, annotations may also evaluate the source's effectiveness of its arguments and relevance to the topic. So, your description should take a different approach from your abstract; don't just copy-paste it.
In Conclusion
Our annotated bibliography help is for both students and professionals. If you are supposed to submit your assignment or even a research article and your deadline is approaching, don't panic. Visit our platform, enter your assignment details, and get ready to submit.
Our annotated bibliography writing help is exemplary. We offer a list of relevant sources of information and inform your readers of the latest content in the field. Our tutors are also available anytime you need clarification on the text. Therefore, order our services today for better results.

---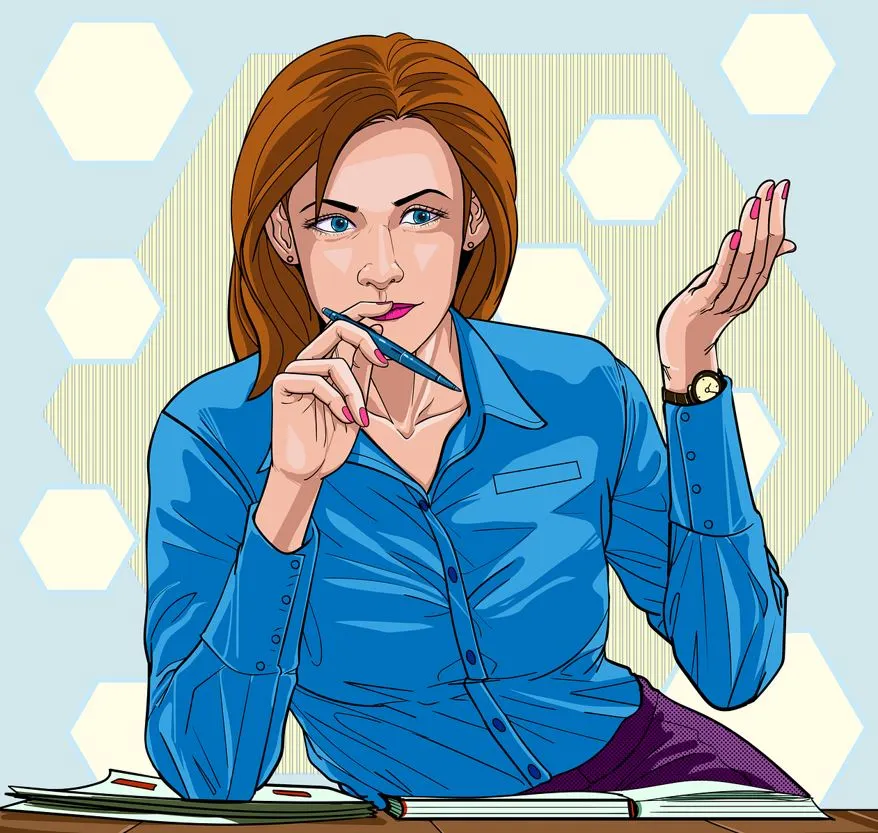 Meet the author
By
Melanie
Melanie is a seasoned writer with more than 8 years of experience. She is passionate about academia and works off the clock to ensure she write the topnotch content for her readers.