PowerPoint Presentation Writing Help
Updated:

Do you need an impactful PowerPoint presentation? Are you struggling to make your slides? Worry not; we have the best flawless PowerPoint presentation writing help. Our presentation writers can break down any topic and offer the best PPT homework help.
Our PowerPoint presentation help gives you value for your money and the best scores. We understand that PowerPoint presentations can take much of your time, which sometimes is limited. The best solution is therefore to seek custom presentation help which we offer. Again, we also guide you through presentation techniques to help you deliver the best.
Don't keep wondering where to get cheap PowerPoint presentations; instead, hire our PowerPoint presentation writing service today.
Read more on what's a PowerPoint presentation, preparations before writing, writing techniques, how to present, and some frequently asked questions on the topic.
What is PowerPoint Presentation?
Powerpoint presentation is a powerful slideshow program in Microsoft office. It offers word processing, outlining, drawing, graphing, and presentation management tools. Again, it uses slides that convey information rich in multimedia. Powerpoint can help you share content with others in real-time or virtually.
With PowerPoint, you can achieve the following ;
Print handouts, outlines, and speaker's notes
Store the entire presentation in a single file
Import the content you have created to other Microsoft products
Educate or inform your audience on a specific subject
How Do You Start Writing in PowerPoint?
Before you start writing your slides, there are some basic design elements that you should learn to use. Other preparation tips you should consider when writing include;
Mind your audience accessibility, especially those with visual or hearing impairments. Use an accessible layout; it has the same reading order for people with vision and those who use assistive technology.
All your audio or video should have a caption to cater to your audience with impairments.
Simplify your tables and avoid any blank cells. It may be difficult for screen readers to provide information in case the table has too many columns or rows.
Check your reading order for the text on your slides. Use the selection pane(organized bottom-up) to check on the reading order.
Use unique and specific titles in your content for easy readability
Ensure that your hyperlinks are descriptive rather than a URL for easy interpretation for the screen readers.
Consider your time and effort in preparing your PowerPoint. Ensure you have more time to design and develop content.
Brainstorm the reasons why you are doing this presentation. What do you hope to accomplish from this presentation? Your answers to these questions will help you prepare well enough to make the best impression on your audience(class presentation for a group or personal projects) or examiners if it's a project or a seminar paper.
Prepare your content depending on the time you have for the presentation. So, ensure you don't have too many slides or, again, too few.
Best Tips for Writing a Good PowerPoint Presentation
There are steps you should follow to ensure you prepare a presentable presentation. Some of these steps should apply in the preparation stage, while others when you are writing.
1. First, Identify What You Put on the Slides.
Your information should be relevant to the topic. So, when given a topic, thoroughly research the subject to gather all the necessary content. Ensure you understand all the concepts since PowerPoint slides are just an aid to facilitate your presentation.
So, you should break down this content into something digestible on the slides. The information should be concise and easy for the audience to understand. Make sure you follow the KISS formula; keep it short and simple.
Avoid using many words or long sentences. Instead, use phrases that make sense and convey the message effectively. Again, use media such as pictures, illustrations, and videos where necessary and when they can illustrate a point easier than words.
2. Designate Your Main Topic(claim)
First, have a goal for your presentation that provide insights about the data. You may give a story or identify a successive point that can provide detailed information. So, you should focus on delivering the main point of your message.
Secondly, ensure that each slide has a topic or point. Though you may require more slides on some points, you shouldn't worry about it. Having several slides on a single issue doesn't mean your presentation will be longer.
Ensure you organize the information so that it's easy to understand. It's best to divide your content into several slides. You can't put too much text on one slide; otherwise, it will look congested, and your audience might get bored.


PowerPoint Presentation Writing Help is rated 4.8/5 based on 103 customer reviews.
Are you in need of a high-quality, 100% plagiarism free essay or online class help?
Place your order and get 100% original work.
3. Arrange the Slides Logically
After preparing your slides, you should arrange them so the content flows smoothly. You can't jump from one topic or point to another without considering how they flow into each other. Ensure that the transition doesn't feel awkward but rather natural and predictable.
4. Design Your PowerPoint Presentation
After gathering information, the last step is finalizing the slide's design. You can choose a simple design that PowerPoint offers. Again, you can also download a template online if you require something different and save time.
Another option is creating a template. Choose a background color, accent colors, fonts, borders, and more. Always ensure that the template you choose or create is appropriate for your presentation.
If you don't have time to follow all the preparations, worry not. We will offer a helping hand if you hire our presentation writer.
5. Format Your Text Accordingly
Some PowerPoints homework may require you to follow the APA or MLA guidelines in your presentation. Ensure you apply all the tips in the "How to Format guide." Formatting is necessary, especially for academic assignments.
Again, include the necessary in-text citations for all the information or ideas you use from another source. Citations show acknowledgment of other people's work. Again, include citations for images and figures. Finally, remember to create a reference or works cited slide. In this slide, you should compile a list of all the sources of information you have used. Use the appropriate formatting style of the works cited depending on the formatting method.
6. Proofread your Slides
Like any writing, proofreading is necessary to ensure you correct any errors and check for factual issues. Sometimes it's best to 'project' your work and check for more errors. Check out for word usage, the flow of the slides, and even the appearance of the slides.
Use PowerPoint's slide sorter view to check for proper sequencing, information gaps, and redundancy. Also, you can use the preview pane on the left of the screen when editing in the normal view. You can still seek ourPPT writing help; we offer presentation editing services.
What is the 10 -20 -30 Rule PowerPoint?
The 10-20-30 rule offers guidance in preparation for an effective PowerPoint presentation. Ten stands for ten slides, meaning you should have at most ten slides in your presentation. Your audience cannot comprehend more than ten slides or points which will be a waste of time for you.
The best rule is to stick to this number and ensure that the slides have clear and brief content. More congested slides will be boring and tiring to your audience.
Twenty means you should take 20 minutes to explain the points in your slides. You already have the concepts, so scan through the major point and elaborate to your audience. Sometimes the presentation can take more time, but it's best to use 20 minutes so that you leave room for discussions or questions and answers.
30 stands for the font size. You should use a font size of 30 or more for your presentation. The typeface should be large enough for anyone to read in the room. The titles and headings should be more than 36-point font while the subheading around 32-point font. This font will also help you grasp the main salient points and explain them without reading the slides.
How to Present Your PowerPoint
After preparing your slides and proofreading, the other step is making your presentation. Several tips you should apply to ensure you inform your audience and avoid boring them.
Just like you have an orderly way of writing your argument in an essay, a presentation also requires some techniques. Otherwise, preparing presentable and appealing slides may be worthless if you can't present that concept to the audience. The slides are just a supplement for your presentation.
Therefore, the following tips are worth applying;
Pick three main ideas for your presentation: the Rule of three. This tip prevents adding too much content to your slides that is unnecessary.
Prepare impressive handouts - avoid copying information but offer your time in creating informative handouts.
Use notes to form supplement documents. If you feel there is important information to inform the audience, then prepare some good notes. These notes will help you deliver without overloading your slides.
Use animation effectively - it can help grab the audience's attention and still explain a complex relationship.
Ask engaging questions - posing a question to the audience and waiting for the silence is an effective way of grabbing your audience's attention. It also helps to establish credibility and gauge the audience's understanding capacity.
Always start with a hook. Use powerful quotations or images to introduce your ideas on the topic. Ensure you maintain steady contact with your audience and deliver the information with a smile.
Keep your presentation short. Aim always to have fewer slides, which will be easy to elaborate on.
Why Do Students Seek PowerPoint Presentation Writing Help?
Students seek PowerPoint presentation writing services because;
PPT homework requires technical expertise that some may lack, such as design, writing, and presentation skills.
Some PPT assignment topics may be complex to research and analyze the points.
Some students feel it's involving, yet they need much time to read and prepare for the presentation.
Some students may be too engaged in other coursework to meet tight deadlines.
Which PowerPoint Presentation Writing Help Do We Offer?
Our PowerPoint presentation writing help includes;
Business PowerPoint presentation writing help
PowerPoint coursework writing services
Nursing PowerPoint writing assistance
Edit my PowerPoint presentation
Prepare a PowerPoint presentation for my career research paper
Best place to buy PowerPoint presentation
Powerpoint homework help
Other services include term paper writing help, problem and solution essay writing help, analytical essay writing help, and more.
Why are We Preferred for PowerPoint Presentation Writing Help?
Top-quality, aesthetically pleasing slides – we value quality presentations more than your money.
Teamwork and collaboration – our presentation writers work as a team to ensure you get great presentations.
Excellent customer service – our support team works round the clock to offer help or clarification when you call.
Original work – we do thorough research to ensure we deliver unique content. We also apply the appropriate formatting to your work.
Up-to-date information on your subject - with proper research, our writers provide the most recent information on the topic.
Frequently Asked Questions on PowerPoint Presentation Writing Help
1) Can I Use Pictures in the Presentation?
Yes, adding pictures to the presentation is okay if they are relevant to the content. Pictures or diagrams will make it easy to illustrate your point and show mastery of the content as you explain. If you want PPT help with diagrams, our writers will assist.
2) How Fast Can You Write my PPT?
We offer different options for PowerPoint presentation help. Sometimes, our clients need even shorter deadlines, especially when ambushed with challenging PowerPoint assignments. As a result, we have even shorter deadlines of 3 hours once you place an order with us. So, no need to worry about urgent homework; we can handle any PowerPoint assignment.
3) How Much Does it Cost to Write PowerPoint Slides?
The price of PowerPoint assignment help depends mainly on the deadline and length. With our shortest deadline being three hours, you will pay more than less urgent work. However, our prices are much more affordable for regular orders, but even for urgent ones, it's worth a trial.
4) Who Can Make My Powerpoint for Me?
Are you asking yourself "who will write my PowerPoint presentation for me?" Don't keep wondering anymore or searching online for PPT assignment help. We are the best websites offering you incredible PPT writing help. We offer customized presentations, original and informative. Additionally, we follow all your assignment instructions to the letter and involve you in the designing and writing.
Conclusion
If you are entirely new to PowerPoint it's okay to take your time and learn the program. Also, consider applying the guidelines in this article; they will help you design a perfect presentation. The key is thorough research to ensure you gather relevant information for your presentation.
Ensure you have all the subject concepts at your fingertips for an effective presentation. Without mastery of the content, you will be reading the slides, you won't offer sufficient explanations, and again you won't be confident enough to face your audience.
Would you like to be in such an awkward situation in the presentation room? Definitely not, so apply all the best tactics in this PPTguide. That's why we are there for you when you need PPT writing help, so reach out to us or place an order now. We offer cheap PowerPointpresentations!

---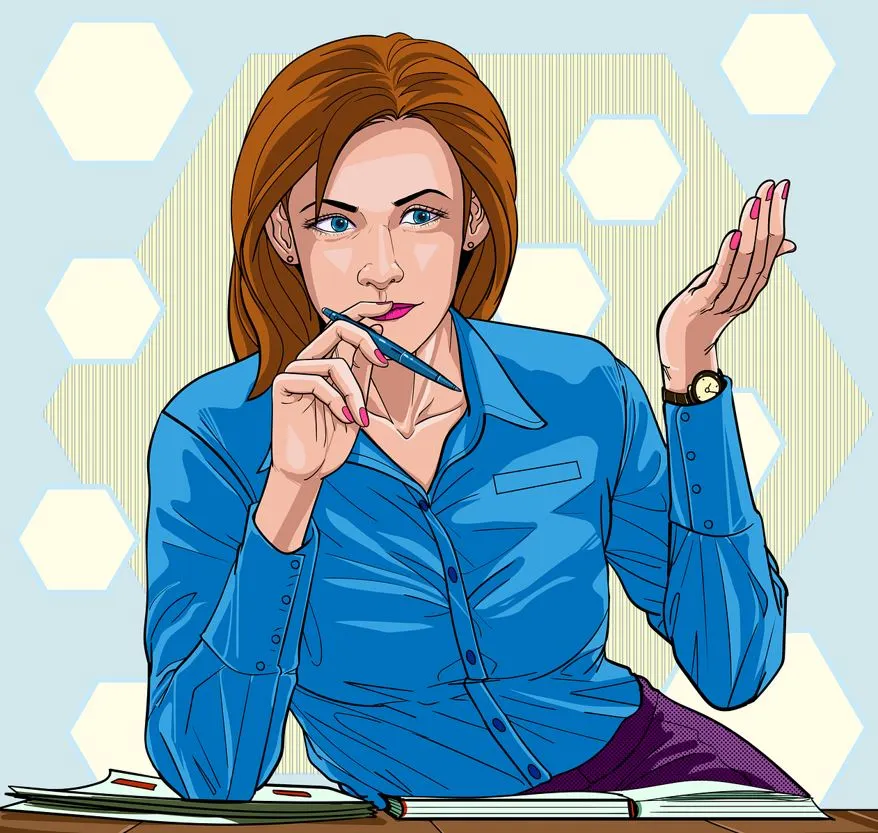 Meet the author
By
Melanie
Melanie is a seasoned writer with more than 8 years of experience. She is passionate about academia and works off the clock to ensure she write the topnotch content for her readers.