How to Cheat On a Proctored Exam
Updated:

Cheating in academics is as old as education. It has not started yesterday or yesteryear; it has been around as long as schools have existed. Do not be convinced otherwise, even if they try.
Cheating is not an easy endeavor. It needs you to have the right knowledge and skills. And a lot of practice. Yes, you heard it right. So, do not go to the exam room and try out a cheating trick for the first time. Things may get out of control really fast, and you may put yourself in a hole where you can't come out. So, practice, practice, and practice the cheating tricks, and only use them when you have the right skills and confidence.
Fortunately, as always, we got your back. We have gone out of our way to help you excel in your studies. We have prepared this guide for you that touches on the nitty-gritty of how to cheat on a proctored exam. You can hire our experts if you want someone to teach you the teaching tricks profoundly. By the end of the guide, your confidence and skills in cheating will be on another level. So, let's do this.


Are you in need of a high-quality, 100% plagiarism free essay or online class help?
Place your order and get 100% original work.
What Is Proctored Exam?
Let's first look at "proctoring" so that it becomes easier for us to understand what a proctored exam is.
In layman, proctoring is invigilation: the act of supervising students in an examination. Proctoring is essential to ensure fairness and equality in the exam process for all students. All of us have experienced proctoring or invigilation when doing classroom exams. So, you at least have an idea of what it is.
Online proctoring uses the exact mechanisms, only that they are more in a digital format. In online exams, the proctoring can be done in two ways:
An online proctor (invigilator) may supervise the students from a distant location using remote computer access and webcams.
Or custom-designed software may record a student's activity, mainly their computer use, video scenes, and audio. Then relay this recording over the internet to an online proctoring service, which closely analyzes the student's activity after the exam.
Therefore, a proctored exam is a test done online and supervised by a distant invigilator or a software-recording system. A proctored exam may or may not be a must in your course.
What Are the Measures in Proctored Exams for Preventing Cheating?
Many measures are used in proctored exams to prevent students from cheating. The good thing is that we will show you how to bypass these measures, but remember to practice before you implement them in the exam room.
This section will give you a glimpse of some of the measures used; you will learn more in the following subheading that shows you how to cheat on a proctored exam.
The most famous programs used in proctored exams are ProctorU and Proctor IO. Some of the anti-cheating measures in this program are:
They detect unauthorized practices like opening a web browser or a prohibited computer program
They allow your proctor to view your computer screen
They send video and audio of you and your room
9 Brilliant Ways Students Cheat On a Proctored Exam
Impersonation
Googling the test answers
Getting help from experts, friends, or family
The "Bathroom or Water" Break
The "Old School"
Advanced software and tech devices
Sharing of test content
Hacking the system
Utilizing a virtual machine
Below we will deeply elaborate on the 9 cheating tricks mentioned above. Although cheating may help you score excellent grades, it is not advisable to do it every time as it may have dire consequences when you get caught. If you can't be able to study or cram for the exam, just place an order with us to get online exam help. We will assist you in doing the exam by dodging the anti-cheating measures of your proctoring program.
Impersonation
This is the most widespread cheating trick on proctored exams. Students mainly commit impersonation before or during the examination period. When they commit the act before, they usually share exam logins or modify their identification.
When they do the impersonation act during the exam, they verify their identity, leave the exam chair, and give way to the impersonator. This trick is possible because many online proctoring systems do the authentication and verification step before the exam.
How Are Examiners Resolving Impersonation?
Doing regular facial recognition. Here, they compare the picture you provided beforehand during the exam with the images they see on the web camera.
Googling The Test Answers
Students use their laptops, desktops, or other devices to do their proctored exams. Some use Google or another search engine to find answers to their questions.
How Are Schools Dealing with Googling?
Using a lockdown browser that blocks them from accessing other programs or sections of their computer.
Getting Help from Experts, Friends, Or Family
The easiest way of cheating is by seeking assistance from experts, family, and friends. These individuals can stay with you in the same room, look at the questions and try to use their knowledge or the internet to find the answers. When they want help from experts, they may use screen-sharing applications or mirror the desktop screen. By doing this, the students provide the experts with the test content.
How Are Examiners Combating This Cheating Trick?
Use AI flagging that identifies and alerts the examiners when students display odd behavior.
Employ a lockdown browser that prevents students from accessing screen-sharing or mirroring programs
The "Bathroom or Water" Break
Some students use the excuse of wanting to take water or going to the bathroom, then use this break to cheat. They may go through notes or ask for help from their friends or families by physically approaching them or calling them.
How Are Educational Institutions Curbing The "Bathroom or Water Break' Excuse?
Ordering students to go to the bathroom and take water before the exam.
Having dedicated time breaks in between the exams.
The "Traditional" Trick
One cheating technique that has remained over the years is writing on the palm or using hidden notes. Although it is less common, it can work on proctored exams.
How Do Schools Deal with The "Traditional" Trick?
Using AI technologies that identify unusual movements among the students. The movements include taking out their hidden notes or looking at their palms.
Advanced Software and Devices
A good number of tech-savvy students are using advanced technologies to cheat. Some of the devices they use include mobile phones and smartwatches, which they utilize to communicate with others who provide them with answers.
Other technologies include applications that allow screen-sharing such as Google Meet and Zoom. Through these applications, their helpers can view the exam questions and provide them with the right answers.
How Are Examiners Dealing with This Cheating Trick of Advanced Technologies?
Using a lock-down browser that blocks students from using a screen sharing applications
Utilizing AI systems to detect suspicious movements
Having video and audio proctoring services
Sharing of Test Materials
Another cheating trick is students sharing test content. When doing an exam, a student takes a screenshot of the contents, then sends the screenshots to another student who will take the same exam in the future.
How do Schools Curb Sharing of the Test Content?
Using a lockdown browser that blocks the taking of screenshots.
Hacking The System
One of the most modern proctor exam cheating tricks is hacking the proctoring system. This trick requires students to be programming experts to be able to hack. Most students perform this cheating trick to get the correct answers for multiple-choice questions.
How Do Educational Facilities Deal with Hacking?
Utilizing programs that identify on-screen activities.
Utilizing A Virtual Machine
The other modern cheating trick is the use of virtual machines. Your technical skills need to be top-notch to pull off this trick. You first need to know what a virtual machine is, which is a simulated environment that has the same features as a computer.
How Are Examiners Preventing the Utilization of Virtual Machines?
Using AI proctoring services that detect suspicious student acts, like making unnecessary movement and noises, which happen when typing to activate the virtual machine.
That's all we have now on how to cheat on a proctored exam. As soon as we get more information on the topic, we will update it. You can place an order with us to learn more about these cheating tricks or request us to do the exam for you. For instance, we can provide you with SAT test answers. We have tons of academic experts for each, and all are tech-savvy. We thus can handle any type of exam or assignment for you in the shortest time.
Why do Students Cheat? Tips to Reduce Cheating
If you want to reduce cheating, you need to know the reasons why students do it. Once you know the reasons, you will be better placed to work on them and reduce your chances of cheating. So, what are the reasons for students cheating on proctored exams?
Poor time management
Overload/stress
Fear of failure
The "everyone does it" notion
Different comprehension of academic integrity guidelines
Temptations due to unsupervised environments or poor homework designs
Cheating should be your last resort. Do not let it be your first go-to strategy for passing your proctor exams or any coursework, as it can lead to myriads of problems. Studying is the best strategy, and then there is cramming. Read how to cram for the final exam to gain essential tips for cramming.
Frequently Asked Questions
1. What should I do if I get caught cheating?
In many instances, you will first be warned if you are caught cheating. So, avoid academic dishonesty after being caught as it can result in more severe consequences, like reduced grades, expulsion, suspension, and tainted academic and professional image.
2. What should I do if my internet or power gets disconnected while doing an exam?
It depends on the proctoring program. Others, like ProctorU, will connect you back to where you were in the exam if your disconnection takes less than 10 minutes. If the program or human proctor cannot connect you back to the exam, you'll have to reschedule the test.
3. What is the secure or lockdown browser?
A secure browser or lockdown browser is an advanced browser, mainly used in doing proctor exams, that blocks many activities of a computer. Some of these activities are:
Taking a screenshot
Opening another window in a browser
Opening or using another program, like those for screen sharing.
4. Who can help me cheat on my proctored exam?
We can help you. Our first-class experts have helped tens of students cheat on their proctored exams. We can also do the exam for you.
5. Should I have a webcam while doing a proctored exam?
Most of the proctored exams need you to have a webcam that records you while doing the exam.
6. What can the proctoring system detect in my room?
The proctoring system records practically everything in the room, paying much attention to the student through other devices. The other devices it may use are a webcam, an on-screen recorder, and a video and audio recorder. The system's primary role is to detect suspicious behavior that points to cheating, from the body and eye movement to typing and talking.
In A Nutshell
Many cheating tricks exist that students can use in their proctored exams. Most used tricks have some technological aspect, so technical skills are an added advantage. This article has discussed several ways on how to cheat on a proctored exam. Go through it to understand how to implement the cheating tricks and what strategies examiners use to combat cheating. Place an order with us if you want someone to assist you in implementing the cheating tricks or doing the exam for you.

---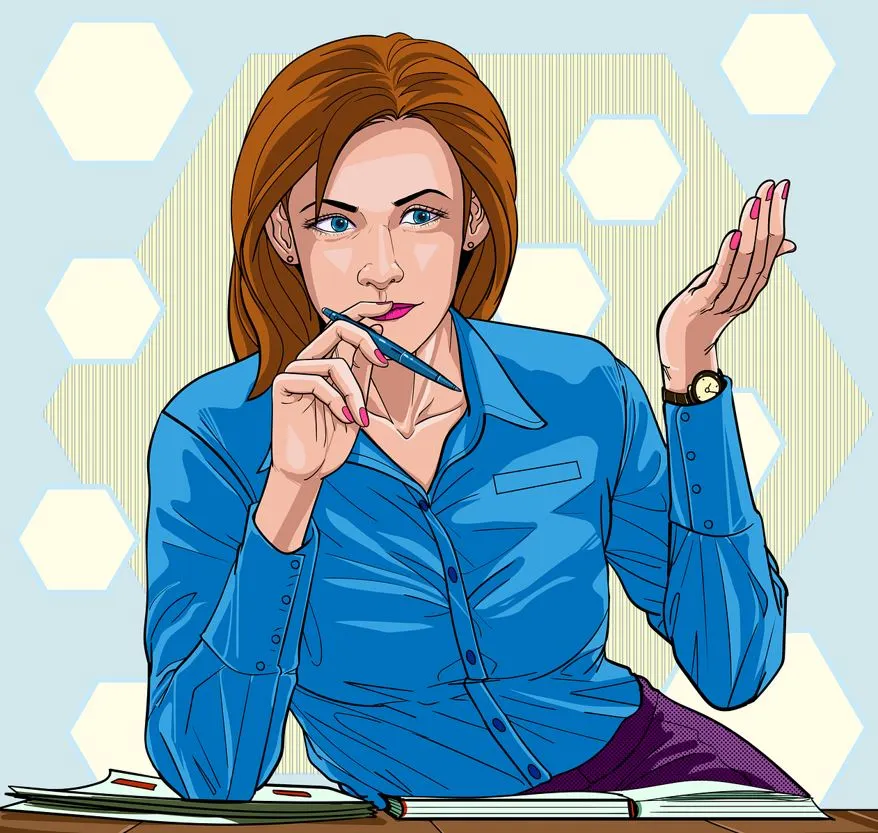 Meet the author
By
Melanie
Melanie is a seasoned writer with more than 8 years of experience. She is passionate about academia and works off the clock to ensure she write the topnotch content for her readers.