Guide on How to Write a PESTLE Analysis
Updated:

Do you need to carry out a PESTLE analysis for your business? Have you been tasked with a PESTLE group assignment and wondering how to do it? Then, you have found the right solution here. Our experts have a vast range of experience that leads to an impressive PESTLE report. So, if you require a quality and effective PESTLE analysis report, seek our reliable and affordable report-writing services.
This guide defines PESTLE, its components, the steps of writing one, its limits, and an example of a PESTLE report. Keep reading to learn these valuable tips and tricks.
What is PESTLE Analysis?
A PESTLE is an acronym for an analysis tool used by businesses to analyze and assess the macro-environmental factors that affect their organization. This term stands for political, economic, social, technological, legal, and factors in the external environment. A PESTLE helps identify any threats and loopholes used in the SWOT analysis.


Are you in need of a high-quality, 100% plagiarism free essay or online class help?
Place your order and get 100% original work.
When you set up any business, a lot of factors come into play that affects its stability. For instance, tax regulations and political issues may affect the survival of your business. Others, like religion, trends may dictate your business market. For example, setting up a pork eatery in a Muslim zone area will negatively affect your market.
How to Write a Step-by-Step PESTLE Analysis Report?
A PESTLE analysis report provides critical information for your business and helps in decision-making. It has several benefits that are worthwhile for your organization. Therefore, let's learn how to write this report and later explore its benefits.
1. Identify Research Scope
Your research should cover the present and future scenarios that apply to your business's industry. You should know your business to identify what will affect it more. This step will ensure you gather the relevant information that will help in planning and decision making
2. Determine Who Will Gather the Information
Identify the person who will gather data concerning the macro-environmental factors. These individuals should be skilled and keen.
3. Find the Sources of Information and Gather Data.
These sources are also the components of PESTLE analysis. These factors that will help you gather data include the political, economic, social, technological, and legal
4. Analyze the Findings
Mark each item in its order of importance concerning its potential risk to the organization. Then from this information, identify a business option that can address the issues. Write a PESTLE analysis report for all stakeholders.
Components of a PESTLE Analysis
PESTLE analysis covers six elements: political, economic, social, technological, legal, and environmental. If you need to understand how these factors affect other businesses in the same industry, conduct a case study. You can consider our valuable tips for research in our case study writing help.
1. Political Environment
These are political factors that benefit or hinder a business. The elements to consider under the political environment are:
Employment regulations–check on the minimum wage legislation, pension contributions, healthcare, and more. Can it become expensive to hire staff due to high wages and benefits?
Environment–If your company produces products, what happens if there is a levy charge for product-use cleanups? Can the business continue making profits in such an environment?
Government policy – which policies are conducive to your business, and which will affect it?
Intellectual property– does the law recognize the rights of intellectual property holders
Stability - countries with instability make planning difficult, and this affects the business profitability
Tariffs – how do the tariffs affect your business production and exportation of goods?
Trade restriction – check if there are any trade sanctions in your target market
2. Economic Environment
These factors refer to the external economic challenges that can impact an organization's success.
Access to credit – check if there is ease of access to credit for customers and businesses.
Business investment levels – check how regularly companies in your target market replace their assets like machinery. This action can be an indication of slow or high economic growth.
Cost of living – are the goods highly-priced, and what are housing costs? High rates may affect your hiring ability since you must pay more for the staff to meet their needs.
Exchange rates and interest rates – when a country has robust economic growth, there will be fewer fluctuations in the currency.
Market conditions - check the market growth rate, size, competitors, and pricing costs.
Labor and workforce skill levels – if there is a shortage of skilled labor, there will be high labor costs, thus affecting profits.
3. Social Factors
This environment deals with business market analysis, how a business understands its consumer's needs and addresses them.
Productivity – if a workforce is productive, they can competitively price their products.
Consumers' trends/ fashion/ tastes –even as a new venture, you should strive to achieve a product's trends, fashion, and tastes.
Diversity, inclusion, and equality – ensure that your product or services cuts across all people of different ages and gender. The inclusivity factor may open up more markets for the business.
Population demographics and growth rate – which kind of staff or customers does your market affect, and are they available? Is there more immigration, or are people settled?
Employment patterns –check what type of employment patterns exists. Some patterns may have more labor costs than others, g., if you compare part-time and remote working and the trends in demand.
Education –if the population you target for staff is well-educated, your investment rates will be low compared to low-education levels.
4. Technology Factors
In the modern world, technology plays a huge part in any business and causes negative and positive impacts. You require technology for communication, production of products and services, marketing, research, and more.
Artificial intelligence– if the organization wants to invest in AI, it will optimize its efficiency. This factor becomes a bonus to the organization and leads to high profitability.
Automation and robotics – depending on the company's production level, automation may be the cheapest option for more productivity.
Cyber security and data protection – cyber-attacks affect businesses, so organizations should have more potent measures to protect their data.
Social networking –is there a need for a company to promote its products and services online? This investment is worth it; even offering social platforms makes management and communication easy in the company.
5. Legal Factors
These factors tend to overlap with political factors. However, the legal refers to the laws and regulations your company should follow. These laws include copyright, exports, and more.
6. Environmental
These outdoor factors of nature will affect your business, whether it's or not related to the environment. All the environmental factors will directly or indirectly impact your business. For example, the geographical location of your business can affect the production and pricing costs.
Depletion of natural resources
Climate change
Recycling and waste management policies
Support for renewable energy
Geographical location
Carbon footprint
What are the Benefits of PESTLE Analysis?
The following are the gains of a PESTLE analysis for your business:
Helps you understand the company – every business is connected to the external environment. So, you learn how societal issues, the environment, and policy impact it. When you learn the effects of these factors on your business, you can decide how to make a difference in society.
Assist in effective long-term strategy planning – if you conduct this analysis every year, you will know what to expect. Your business will always be ready for the market, labor force, and policies change. Therefore, the company will save money, prevent losses, and be prepared for competition
Helps identify business opportunities –information is power; when you are aware of the trends in the external environment, you can create a new niche that will accommodate the changes in the market.
Heightens attention to potential risks – gathering information assists in designing for future threats. You can implement policies that will help you stand out amongst your competitors.
An example of Pestle Analysis
Let's explore some PESTLE analysis examples in several systems:
Body shop business
The following are the macro trends affecting this business.
Political – implementation of trade in EU and UK, additional costs of importing products and raw materials from EU countries ( will affect profitability), and ethical standards could decline the quality of British cosmetics
Economic – inflation changes, rising variable costs as this company has 2000 employees in the UK, expenditure on skincare products that's expected to rise
Social – increased consumption of skin health products has increased with age, lifestyle changes, greater environmental awareness, and mental and emotional well-being.
Technological –increased online expectations, more consumer willingness to use new products, more demand for personalized beauty and grooming
Legal – employment laws, health, and safety laws, some laws ban the use of chemicals in cosmetics, health safety laws
Environmental – 47% of clients consider plastic pollution a critical environmental issue, and the demands for green, sustainable, and healthy industries push for plastic-free packaging.
Forces that Affect Body Shop
There is robust growth in this beauty industry, and this increases competition in this sector
Competition in beauty and personal care as customers look for new and great products
Customer loyalty decreases due to technology growth
When outlining your report, there are great examples that can guide you from this article.
Which are the Limitations of PESTLE Analysis?
A PESTLE analysis report is essential for our business, but it becomes effective with other analysis reports like SWOT. Therefore, you should learn to learn its drawbacks and act accordingly.
Lacks accuracy–the sources of information are mostly from outside parties and thus can't be 100% accurate.
Too much data – this analysis involves the collection of huge data sets. Therefore, its efficiency depends on how you analyze and use the data to your advantage.
Involves guesswork – sometimes you will be forced to make assumptions about some factors and, thus, a bit unreliable.
The ever-changing environment – the external factors are so dynamic that your analysis may not work for long.
Is PESTLE Analysis and SWOT the Same?
These tools are not the same, but they are essential in developing a strategic plan for your business. You can use them separately, but they are more effective when combined.
PESTLE analysis deals with the broad environmental scope of the business and the changes that occur within. In contrast, SWOT deals interpret the findings for the business to determine its strengths and weakness and opportunities and threats.
If you need to combine them, start with the PESTLE analysis, and finalize the SWOT analysis. So, SWOT aids in interpreting PESTLE and starting a risk management process.
To compile these reports, you require some business skills and writing tips. You can learn these techniques in our business essay writing service.
What are the Other Types of Business Analysis?
SWOT – this analysis focuses on strengths, weaknesses, opportunities, and threats. It assists an organization in realizing its positive factors and potential problems.
MOST – it's a short form of mission, objectives, strategies, and tactics. It helps a company organize and analyze its organization's internal environment.
SCRS – strategy, current state, requirements, and solutions. As you analyze your problems, you create an action plan.
After all the planning, decision making, and taking actionable plans, profits or money making is the main goal. Consider our financial report writing service if you require to evaluate your business financial position.
PESTLE Variations
There are a lot of variations for PESTLE, and here is a quick round-up:
PEST is the original political, economic, social, and technological framework.
PESTLE is a framework that deals with political, economic, social, technological, legal, and environmental.
PESTEL –it's the same as pestle, dealing with the same factors but spelled differently.
Long PESTLE –has pestle elements with geographic categories.
SLEPT – stands for social, legal, economic, political, technological
STEPE – deals with social, technological, economic, political, and ecological
STEEPLE –it's social, technological, economic, ethical, political, legal, ecological
DESTEP – its demographic, economic, social, technological, environmental, political
STEEPLED – it combines STEEPLE and DESTEP
To Finalize
By now, you understand the meaning of PESTLE analysis, how to write it, its benefits, and some of its limitations. Again, you realize it's necessary to combine PESTLE with SWOT because it becomes effective. To make realistic and strategic plans, you must analyze the PESTLE report in the SWOT analysis.
Therefore, apply the above tips to write an excellent PESTLE report and implement it. If you need a helping hand or want to seek clarification, then contact our professionals.

---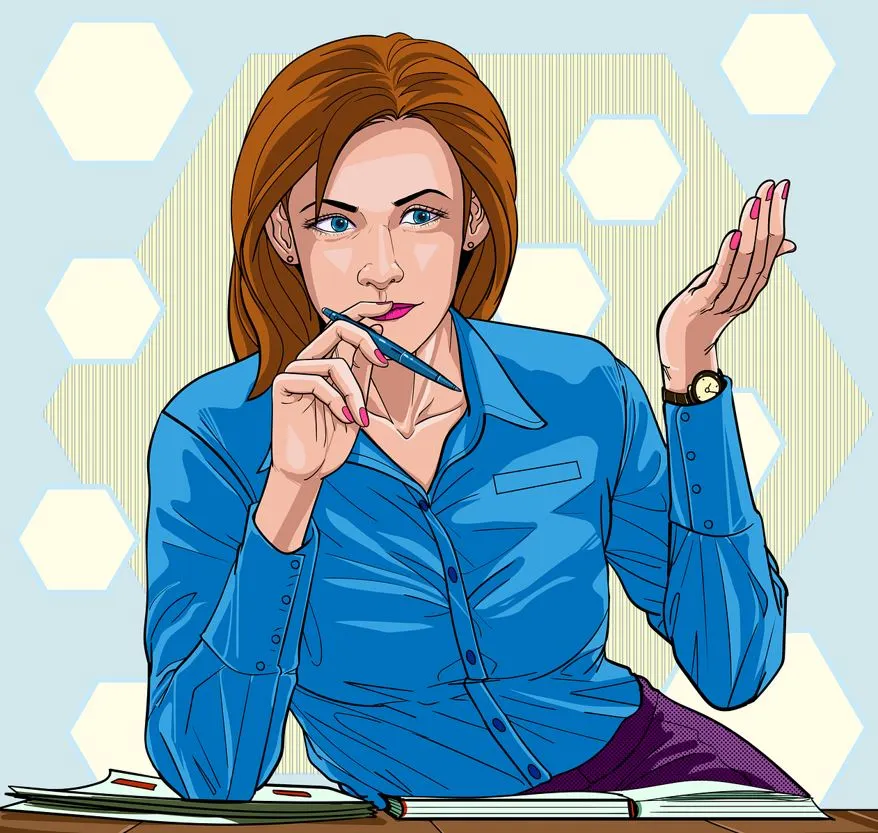 Meet the author
By
Melanie
Melanie is a seasoned writer with more than 8 years of experience. She is passionate about academia and works off the clock to ensure she write the topnotch content for her readers.