How to Study College Math Courses
Updated:
Are you wondering how to study math in college? We have excellent and tested tips to help you learn any math course. Our tutors are accommodative and have ready solutions to any math issues. Our services are affordable and credible.
This guide provides all the techniques you need to learn math during class, how to handle exams, personal study, and how to use learning tools.
What is Math?
Mathematics is a subject that studies numbers, formulas, structures, and their changes. Math is everything around the world, from business, science, daily activities, engineering, architecture, sports, and more. This subject relates to almost other courses; thus, it's an integral academic unit.


Are you in need of a high-quality, 100% plagiarism free essay or online class help?
Place your order and get 100% original work.
There are various mathematics courses that you can pursue in colleges, and they include:
Pre-college math - it's an introductory course that prepares you for math in college. The course helps you gain quantitative and reasoning skills. These entry-level courses include basic mathematics and intermediate algebra.
College-level math courses – include elementary math, finite math, statistics, precalculus differential, integral calculus, and advanced calculus. They are courses that meet the math requirements for the major.
Mathematics major – these are the courses required for a degree. They include precalculus II, calculus I-III, linear algebra, multivariate calculus, and differential equations.
Which Techniques Should You Use to Study Math College Courses?
The following are the essential tips you should use to study any math course.
Attend all classes and actively participate
Take your notes well
Do your homework well and onetime
Practice more with graded test papers
Plan your personal study time and follow it always
Ask for help from tutors and experts
Best Classroom Study Tips
Apply the techniques below to ensure a healthy study program for your math course. These tips will assist you in passing your course, and they include the following:
Attend your class on time and be prepared with the necessary learning tools. Be sure to carry the learning textbook, stationery, calculator, and other learning tools required for this course. Carrying the necessary tools for the lesson and participating in class helps you grasp concepts and learn to practice alone.
Be ready to take notes – preview the previous class notes and update anything new that you have learned. For better organization, use a 3-ring note system. Label the note page with the date, chapter, and section. Again, use a 2-column note-taking system, and leave some white space that you will use to expand your notes later. This note-taking strategy is the same as the one discussed in how to get good grades in college essay
Copy all the notes neatly and accurately in the notebook with their explanations.
Be attentive to the questions that coursemates ask and the explanations given by the instructor.
Personal Study Tips After Class
Allocate some quality time for self-study apart from homework to review your notes and work on practice tests.
Always make this a habit to study after class within 24 hours. This strategy helps you grasp all the concepts you learned and keep up to date with the syllabus coverage. You can expand your notes as you read under the blank space you left.
Read your textbook under the same topic you learned in class to gather some extra knowledge or even a simpler version of the concept. Follow the examples and compare what's in your notes and the textbook.
Make index cards to help you remember key terms and formulas. Write the formula on the front side and the solution using the formula at the back. Keep reviewing these cards weekly. These cards make math easy to learn and pass.
Find out problems and exercise related to that topic and solve them. Keep your work neat and orderly in a way that you can review that work in the future at ease. Make your problems well with an organized solution. Orderliness in math ensures accuracy in your work.
Refresh older tips as you learn new ones. Sometimes you may get caught up in math, especially if you aren't revising your notes and solving questions. Ensure you have time to review some older topics even as you work on the current ones. This trick assists you in relating to all the topics and
avoiding being caught up.
If you can't work on the problems after some reasonable time, get help from your instructor. If you can't find your instructor, seek our instant math homework help.
How Do You Handle Your Homework?
Remember that math is learned through solving problems. Doing your homework is part of this process as well as handling additional questions. So, it's worth applying the following tricks for your homework:
Confirm that you understand all the assignment questions and instructions.
Check for other similar questions you have done before, either in class or in the textbook. If you can't find an example, dissect the question and apply the appropriate formula.
Draw an illustration or a diagram of the question; it may help you understand the solution. Try the first few steps of the question and see where it leads. When you get an answer, try to verify if it's correct and note that problem for future reference.
Always organize your work for easy marking and revision.
Check if there is someone stuck that you can help with. There is no better way of learning than sharing what you have. When you explain to another person, you become even better at that concept.
Work out your problems without a textbook or class notes to challenge yourself. In case you get stuck, you can confirm and then continue. This technique helps you to believe in yourself and even build confidence, especially during exams.
How Should You Revise for Quizzes/Tests or Exams?
The most crucial hack when revising for exams it's always starting early to avoid the last-minute rush and have enough rest. Other exam revision techniques include:
Go through your notes and examples that you have on various topics. As you read through, ensure you work out at least an example under each.
Review the list of all the formulas, and try compiling another list without checking from the notes.
Practice with the review materials at the end of each topic. Redo them until you can get all the answers and steps right.
Study at your pace as you take breaks to rest. If you take in pressure, you might forget even what you acquired.
Take practice tests like actual exams. Discipline yourself to handle all the problems without checking anywhere until you finish and review. If you have a study group, you may even request a classmate to mark for you at least to feel how you can perform in an exam.
Study groups can also be an excellent forum for promoting competition amongst your members. You can set targets for everyone and have someone neutral assess the tests and advise you accordingly.
Do times tests as a group or even an individual. Test your accuracy and time management during the test.
During Exams or Test Study Strategies
Passing in math is about your attitude. So, ensure you have a positive drive to learn, and your brilliant work will bear fruit. During exam time, it's a moment to deliver everything you have learned and practiced. However, you can't deliver if you don't apply these essential tips;
Avoid fear or tension during exam time; it's best to concentrate and believe you will pass. Exam anxiety can make you forget all you have learned and finally fail.
Get plenty of rest before the exams. Sleeping well will ensure that your mind concentrates.
Expect tricky questions in the exam so you can be prepared psychologically to handle any problem.
Be prepared with all the necessary exam requirements and stationery. If you are equipped and ready for the exam, you get peace of mind and save time instead of borrowing.
Follow all the exam guidelines.
Check the whole exam before you even start to assess the questions asked and the time likely to take. Plan how you will handle the questions; you may start with those with more marks to save time or even the easier ones.
Start tackling the questions keenly and neatly. If you discover you can't handle a particular question, you should skip it and finish the others instead of wasting time. Come back later to that question and try solving it without much stress about the others.
After finishing all the questions, start reviewing them for accuracy. Check for any careless errors that can affect your score.
How to Use Study Materials
Your textbook can help you gather extra knowledge you aren't taught in class. Ensure you use the book well as follows:
Use the index and glossary at the back of your text to remember the meaning of terms.
When you go through an example in a book, ensure you assess it to understand the idea behind the steps. Don't just memorize the procedure but make sure you comprehend the procedure.
Tackle all the study questions after the topic. Most of these questions are the hardest and can assist you in handling any exam.
If you get something extra from the textbook, be sure to note it down in your book.
Make use of all the college resources. If there are math tutoring centers, STEM groups ensure you participate actively and get help.
What Will You Learn from Studying Math?
Studying any math course helps you acquire the following skills:
Critical observation
Problem-solving
Analytical thinking
Quantitative reasoning
Ability to manipulate precisely and tricky concepts
Time management
Creativity
Independence
Ability to work in a team
Quantitative thinking
Active learning
Mathematical, deductive, and inductive reasoning
Organization skills
Commitment and determination
Which are the Career opportunities for Math Courses?
Math careers are unlimited, especially for the majors. You can pursue graduate studies or join the workforce in business, science, or technical fields. Some of these occupations that one can consider include:
Accountant
Actuary
Computer programmer
Engineer
Investment manager
Theoretical mathematician
Numerical analyst
Baking
Teacher
System Analyst
Data analyst
Research and development
Statistician
Frequently Asked Questions
How Can I Concentrate on Math?
First, if you are having this issue, in most cases, the solution is your mindset. Develop a positive attitude, and you will notice a difference. Other hacks that you can try are:
Taking breaks as you study when you feel tired
Practicing complex concepts several times
Scheduling your study time when your mind is fresh
Learning in an organized environment like a library, away from distractions
Ensure your room is well supplied with scratch paper, graph paper, pencil, erasers handy, a scientific calculator
Which are Some of the Best Universities to Study Math Courses?
The best universities that you can apply for a math major include:
Standard University
Massachusetts Institute of Technology
University of Cambridge
Harvard University
University of de Paris
University of Oxford
Princeton University
University of California Berkeley
New York university
Who Can Help Me with Math Problems?
Do you ever look at your homework questions and wonder if you have an idea of how to solve them? Let's help you through this by placing an order for our coursework help. We are the best-rated platform for math answers globally.
Thousands of students entrust us to tackle their assignments and tests and offer guidance in revision and coursework. We also have the best reviews as the legit platform offering affordable and legit solutions. Therefore, seek our services today and make an about-turn in your math score.
To Wind Up
Learning math can be challenging, especially if you don't have a plan on how to study. There is no exact formula for how you should learn, but the above tips can help you become successful in college math courses. Therefore, pay attention to attentiveness in class, proper homework strategy, preparation before exams, practice tips, and during exam time. All these techniques will help understand the content and apply it to solve any task.
If you plan on pursuing a math course, then you are good to go. Ensure you apply the above tips and be guaranteed good results. If you have any issues with your coursework, don't hesitate to ask us.

---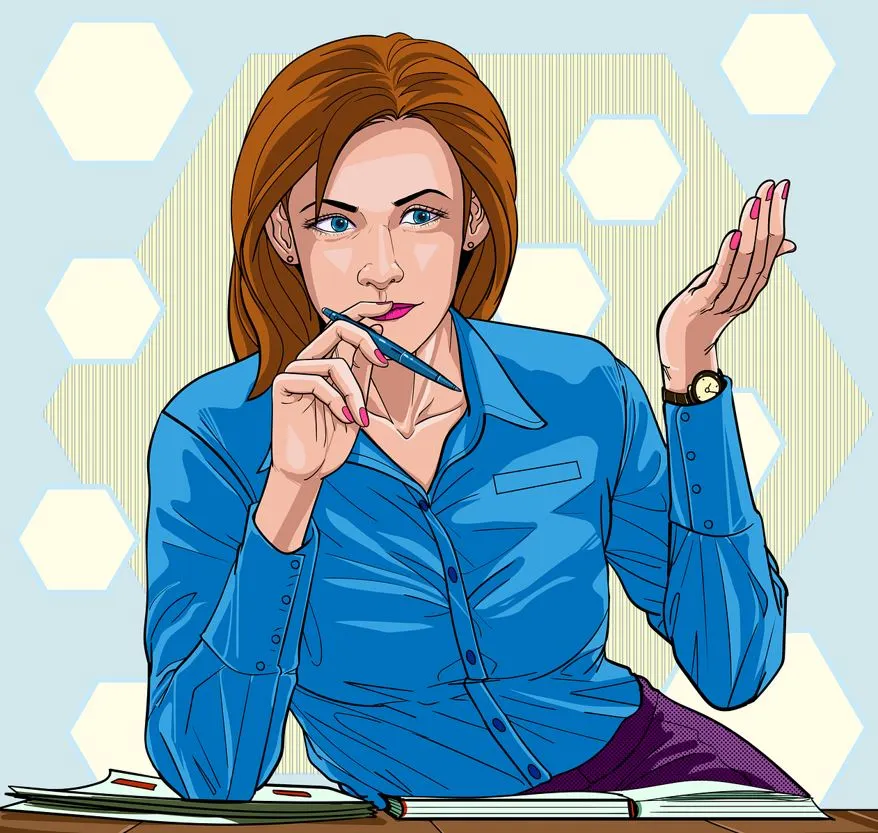 Meet the author
By
Melanie
Melanie is a seasoned writer with more than 8 years of experience. She is passionate about academia and works off the clock to ensure she write the topnotch content for her readers.