How to Write a Book Review - Informative Guide
Updated:

Writing a book review can seem daunting, but it can become an enjoyable and rewarding experience with a few simple steps and tips. Whether you are an avid reader looking to share your thoughts on a recent read or a student needing to write a review for a class assignment, this guide will provide the necessary tools to write a thoughtful and insightful review.
Besides, we offer review class assignments, so let us assist you if you can't handle them. Our professionals are available to assist you on how to write a book review example. Again, we offer insights on how to write an academic book review or book review essay. Keep reading to learn the meaning of a book review, the sections to include, mistakes to avoid, and the best tips to apply.
What is a Book Review?
A book review critically evaluates content written by a reader, reviewer, or scholar. It typically summarizes the book's content and the reviewer's assessment of its strengths and weaknesses.


Are you in need of a high-quality, 100% plagiarism free essay or online class help?
Place your order and get 100% original work.
A book review can be either positive or negative, depending on the reviewer's opinion. It may also include comparisons to other works in the same genre, analysis of the author's writing style, and commentary on the book's themes.
Book reviews are posted in newspapers, magazines, or online publications and you can access them on book-selling websites such as Amazon and Goodreads. They serve as a way for readers to learn about new books and decide whether or not to read them, as well as provide feedback to the author and publisher.
Writing a book review requires careful reading and analysis of the book and the ability to express your thoughts and opinions clearly and concisely. A well-written book review can contribute to the literary community and help readers make informed decisions about what to read.
Perhaps you need an article review; you can check more details on how to write an article review in our guide.
What is the Aim of a Book Review?
A book review aims to provide readers with an evaluation and analysis of a text written by someone who has read it. Book reviews have several benefits such as:
Informing readers: Book reviews provide an overview of the book's content, style, themes, and quality. A review helps them decide whether to read the book.
Book reviews can assist writers and publishers in promoting their books and reaching a larger audience. Positive comments will impact the book sales, whilst constructive criticism will challenge the author and publisher to improve subsequent works.
Contributing to literary criticism: Book reviews can also serve as a form of literary criticism, analyzing the book's themes and literary techniques. This helps to contribute to the broader literary conversation and understanding of the book and its place in the literary canon.
Which are the Steps for a Book Review?
Before your review, briefly introduce the book, including the title, author, and any relevant background information. After the introduction, apply the following steps:
1. Provide a Summary
The first step in writing a book review is briefly summarizing the book's content. This summary should include the main characters, the plot, and the setting. Additionally, it ought to convey to readers the main topics and thesis of the book. Take care not to reveal any significant spoilers in your summary.
2. Evaluate the Book's Qualities
Once you have provided a summary, the next step is to evaluate the book's qualities. Use the body of your review to analyze the book in detail. Consider the author's writing style, the development of characters, the themes explored in the book, and any other relevant factors. You can also compare the book to other works in the same genre.
Consider whether the author effectively conveys their message, whether the characters are well-developed, and whether the plot is engaging. Consider the themes explored in the book and whether they are relevant and thought-provoking.
3. Use Quotes from the Book as Evidence or Examples
To support your evaluation, consider using evidence from the book. For example, use quotes to illustrate the author's writing style, character development, or themes. Make sure to use relevant quotes and provide context for your analysis.
4. Explain What You Like About the Book
It is important to explain what you liked about the book, for instance, aspects of the plot, characters, writing style, or themes that resonated with you. Make sure to provide specific examples to support your opinions.
5. Closing Comments and Recommendations
In the closing comments, briefly summarize your overall thoughts and feelings about the book. Also, include a recommendation on whether readers should read the book and any final thoughts you have about the book's strengths or weaknesses.
6. Proofread Your Work
Revise and edit your work. Once you have written your review, revise and edit it carefully. Check for any grammar, spelling, or punctuation errors, and ensure your review flows smoothly and logically.
Are you too exhausted to proofread your work? We have top-quality editing and proofreading services on our platform; order today.
How to Write a Good Book Review?
These techniques should help you in writing a good book review.
Be objective: A good book review should be objective and unbiased. Avoid being overly positive or negative; instead, focus on providing a balanced evaluation of the book.
Provide context: Give some background information about the author, the genre, and the book's intended audience; this will help readers understand the book's significance and relevance.
Read the book carefully: Before you begin writing, ensure you have read the book thoroughly, taking notes on important themes, characters, and events.
Avoid spoilers: When writing a book review, it is important to avoid giving away any major spoilers; this can ruin the reading experience for others and make your review less helpful.
Let the readers have the curiosity to read the book without emptying all the sections. After all, it will seem like you are paraphrasing the book rather than reviewing it. We emphasize this concept even in our guide, how to write a peer review.
Consider content warnings: Some books may contain sensitive or triggering content. When writing a book review, it is important to consider including content warnings to help readers decide whether the book is right for them.
Find the hook: When writing a review, find a hook that will grab readers' attention. You can choose a unique aspect of the book or a particularly interesting theme or character.
Make your points clear: When evaluating the book, clearly explain your points and provide specific examples to support your opinions.
Be specific: Use specific examples from the book to support your analysis. It helps you illustrate your points and provide evidence for your opinions.
Consider the style: Evaluate the author's writing style, including their use of language, pacing, and tone. Consider how effectively the style conveys the book's themes and ideas.
Evaluate the plot: Evaluate the plot of the book, including the development of the story, the pacing, and the resolution. Consider how engaging and satisfying the plot is for readers.
Consider the characters: Evaluate the characters in the book, including their development, motivations, and interactions. Consider how well the characters are portrayed and how they contribute to the overall story.
Provide a recommendation: Conclude your review with a recommendation, indicating whether you would recommend the book to others and why.
Remember, a good book review is not just a book summary but a thoughtful and objective evaluation of its strengths and weaknesses. By following these tips, you will write a compelling and informative book review to help others learn its value. We also apply the same review techniques in our how to write a literature review guide.
What Mistakes Should You Avoid in a Book Review?
While writing a book review, be sure to avoid these mistakes:
Over-the-top claims – always review your work before publishing or submitting your assignment. Ensure your work doesn't have a superlative claim, for example, "This is the best book."
Repetitiveness – after mentioning arguing a point, don't repeat it throughout your essay. Once or even twice is enough to pass a message to the reader. Overdoing it will only make your review lose value for the critical points.
Making the review about you - a book review should let the readers know your objective points about the text. Don't fill the review with references that only you would understand; it's about the audience and not you. Again, avoid personal comments like "I would have written in another better style"; it's more of a showing-off than a review, which will put off the readers.
Writing too much – a review shouldn't be a summary novel but should highlight the text's key points. Therefore, it's best to have a limit of 500-100 words review where possible.
Sharing the whole plot – don't share the whole story. You may focus on the main theme in the text, but beware of sharing the spoilers. Again, dwelling too much on the plot will minimize the space you need for characters, language, structure, or cultural context. Check out the effects of spoilers on reviews in this article.
Frequently Asked Questions
What's the Ideal Structure of a Book Review?
If writing a book review, consider following this outline:
Background information of the book – genre, its author, setting
Summarize the book in a paragraph or more, depending on your word count
Write the praise–positive book evaluation on its themes, characters, writing style, language, and a conviction of the author's message.
Critiques – express your discontent with the book constructively.
Offer recommendation – give a rating for this work to the reader; a sat rating out of 5. Ensure you also comment on which type of audience suits the book or the message; don't just dismiss that the book isn't best for reading.
What Should I Include in a Book Review?
In a book review, you should include the book's title, author, plot summary, analysis of key themes, characters, and plot points, and your overall assessment of the book. However, depending on the type of book review, academic or fiction, the main features should be background information, a short book summary, and content evaluation.
How Long Should a Book Review Be?
A book review can be a paragraph long or several thousand words long. However, most book reviews fall between 500 and 2000 words. Though your review can be shorter or longer than this limit, ensure you don't overdo it to fulfill its purpose.
Which Qualities of a Good Book Reviewer Should I Have?
If you want to be the most sought-after book reviewer, then you should possess the following qualities:
Impressive reading and comprehension skills
Proficient writing abilities
Excellent open-minded nonpartisanship
Clear and comprehensive communication
Time management
Ability to work independently
You can polish most of the above skills through our English homework help. Consider ordering the services today.
How Can I Become a Book Reviewer?
Here are tips that can build your book review skill:
Reading frequently – it's best to read often and build your reading and comprehension skills to inform your work.
Follow the review guidelines we have laid out – all reviews have universal guidelines that one should follow, and the ones outlined above can be helpful for you.
Practice crafting reviews – write review examples and give someone to check them. If you sharpen your writing skills, you be good at reviewing.
To Finalize
Some tasks require you to write a book review or a book review essay. All these reviews have the same features as we have described above. We hope you have learned how to write a book review without reading the book. With great reading and writing skills, you can use other book summaries to grasp the book content. You should follow other review steps, such as giving background information, summarizing, and evaluating the text.
If this review process still throws you off balance, let's help you. We have a world-class team of reviewers available 24/7. Place an order for our services today, and you won't regret it.

---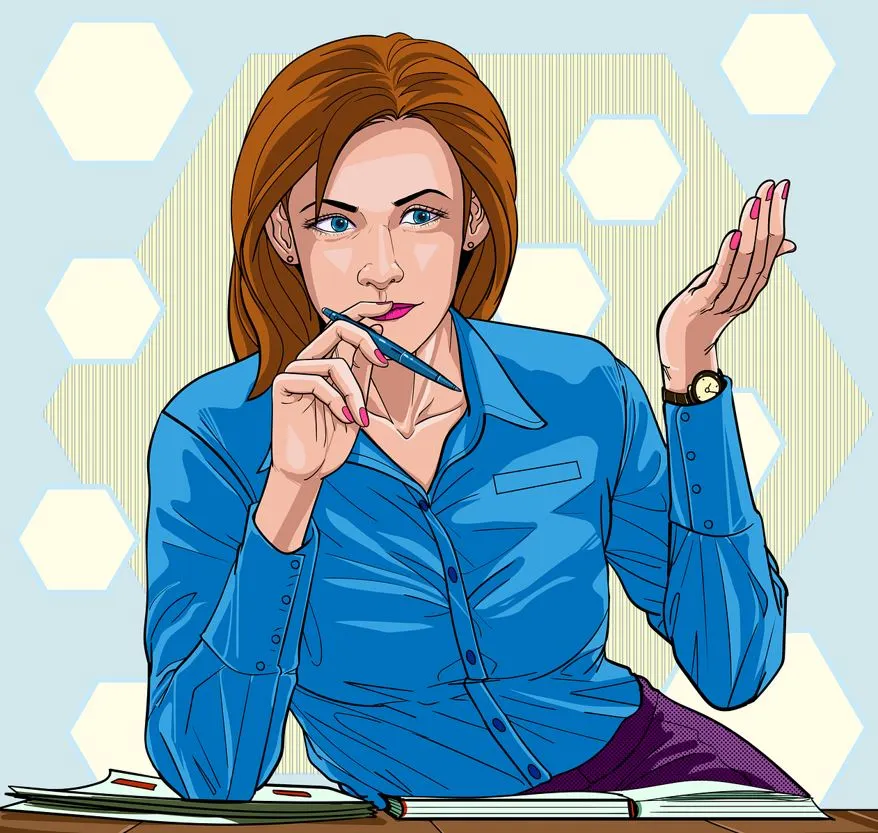 Meet the author
By
Melanie
Melanie is a seasoned writer with more than 8 years of experience. She is passionate about academia and works off the clock to ensure she write the topnotch content for her readers.