How To Get Free Coursehero Answers - Unblur Answer Tips
Updated:

Are you handling a complicated assignment with answers available on Coursehero? Accessing these answers can help you save time and improve your grades, so you want tips on how to get free Coursehero answers.
6 Tips For Free Coursehero Answers
Coursehero is an online learning platform that allows students to access study resources. These study resources may be from tests and exams and often mirror common questions students will face. Additionally, this site contains answers for topics covering all majors; hence it is highly popular, leading students to wonder, "how can I get coursehero for free." The answers are also accurate and easily available, but to access them, you need to utilize the following:
1. Upload your papers
As a student, you have probably handled severally essays over the course of your education. These can come in handy when you have found a paper that contains answers to a test or assignment you require.


Are you in need of a high-quality, 100% plagiarism free essay or online class help?
Place your order and get 100% original work.
Simply register and upload these documents for access to one or more unlocks. You only need 10 papers for access to 5 unlocks. If you would like to access more documents, consider uploading more documents. However, this is not feasible for all students, especially if they are newer and have few documents or need to submit some and avoid plagiarism.
2. Rating documents
Another option is rating 5 other people's documents based on their content. Since each Coursehero document seeks to answer a particular question, it must be accurate and relevant to the topic at hand. However, some people may upload low-quality papers with little relevant content; hence it is important to rate them so that other users may not waste their unlocks on them. This is especially important if there are optional papers with more detailed explanations. Once you rate these papers, it only takes one hour for your free course hero unlock to be dispatched, so you can access the documents quickly. This is made possible since students can know which documents are worth investing their time in.
3. Refer your peers
Every business wants to grow, and one of the best ways to achieve constant growth is through the use of referrals. This is because it is one of the most reliable ways to increase potential leads and the conversion rate. Customers tend to trust the opinions of their peers more than they would a stranger, let alone a company; hence the reason so many firms invest in influencer marketing and referral programs.
The Coursehero platform understands this and allows you to refer your friends for its most valuable product, unlocks. This gives you access to 8 tutor questions, but accessing it requires you to have 5 of your friends successfully sign up for you to access.
4. Use plugins and web extensions
Plugins and extensions are other options that exist to help learners wondering how to get free Coursehero answers. A popular one is "unblur study blue", but there are many others, such as "theia-express" plugin. Plugins are software that adds certain features or capabilities to a program or website without changing the code. Downloading any of these options allows you to plug them into your browser, after which they can unblur coursehero answers. However, you have to activate the plugin using settings since many students fail to do so and then think that the plugin is not working.
5. Complete a quiz
If you are a new user, you can consider using this alternative. The site has a "quiz yourself" option, which can earn you 3 unlocks, which are credited to your account within an hour. Your quiz should have a topic, description, and questions, as well as the answers.
6. Use inspect element
Right-clicking on a specific web feature allows you to select the inspect option, which opens developer options like the editor. To access it, you only need to click ctrl+ shift+ I (Windows and Linux) or Cmd+ option+ I for Mac.
To use this feature on the Coursehero website:
go to the paper you would like to access
right-click to open the paper and select inspect (bottom of the list)
a separate window opens with a "div" tag plus an obscured parameter. you can search this up using ctrl+f and typing up "obscured".
right-click this tag, edit the attribute, select none for new class elements, then enter to get your course hero free hack.
As you can see, there are many options for students looking for solutions on how to get free Coursehero answers. Please note that we also offer help with other e-learning platforms, such as how to get free Chegg answers. However, if you wish to access more specialized tutoring services, consider placing an order for our services.
Why Do Students Use Coursehero?
By now, you may have seen how easy it is to access Coursehero. But why is it so popular, and what other similar services can you access?
1. Various subjects covered
Coursehero is used by millions of people across the globe, all of whom study different subjects and handle different questions. As such, everyone can benefit from using the platform, and there is something for everyone, even if they are not currently seeking ideas on how to get free coursehero answers. Whether you study engineering or politics, there are answers focusing on your major.
2. Ease of access
Coursehero is an online learning resource; hence you can access it anytime and anywhere, among other benefits of using it. This is much, unlike books or tutors who may not be available in your area. All you need is an internet connection, and you can get the high-quality learning resources provided by this site.
3. Accurate answers
Most people suspect that free and easily accessible resources are low quality, partly due to the fact that it is too easy for anyone, even those with low-quality content, to upload. However, since Coursehero has a rating system, users can rate content, thus acting as a filter for other users. This means that the answers with the most ratings are the best, and those are the ones you should use. However, if there are several documents with similar ratings, consider the most recent as they are most relevant.
4. It is a free resource
This is by far one of the top reasons students enjoy this platform. Not only does it cost nothing, but it also serves a population that tends to have limited financial resources: students. As such, it gains a loyal user base as well as several referrals due to its quality.
For advice on the merits of other platforms, consider looking at our tips on how to get correct Pearson answers.
About Our Services
Now that you know more about how to get free coursehero answers, you may wonder what to do in case you would like extra guidance on concepts you handle in your major. At times, you may lack the content you were searching for after seeking out a course hero free hack, so hiring an online tutor is your next best option.
But with so many online tutors existing, which service should you select? Well, ours, of course.
Unlike other firms, we offer the following guarantees to anyone who places an order with us:
Low prices- any essay or tutoring services provided are priced based on our bidding system; hence you will only pay what you can afford.
Free revisions-if you would like any changes to the final product, contact us, and we will promptly make your desired changes. Some of the issues that call for revisions are: not including certain points, lack of graphs and diagrams, as well as poor arguments.
Refunds-sometimes, you may face unforeseen circumstances such as cancellation of the assignment that necessitate order cancellation and a refund. As such, we allow students to claim refunds, and we assess their claims accordingly.
Many subjects covered- students do not handle the same course, so it is important to cover diverse subjects to ensure that each client's needs are covered. It also ensures that a firm can grow since it can appeal to several clients. Learners who place an order with us after viewing our expert tips on how to get free coursehero answers will be sure to find someone who can help, no matter their major.
Interactive students who order from us will be pleasantly surprised to find that not only do we offer help with homework, we are always on call in case you need anything else. Our chat support always has someone who can respond, so feel free to chat. Please note that our exam prep services also utilize video calls, so you can also interact with us through this medium.
Quick delivery-if you have ever had to rush through an urgent order, our service is just for you. Not only do our experts only pick orders they are sure to complete on time, but they also pick urgent orders that you can pay a slightly higher price for.
Quality assurance-since our experts are well trained to handle any issues, any students wondering how to get free coursehero answers is sure to receive high quality here. Each order goes through a quality check to ensure you get the best every time.
If all these sound like great guarantees, don't hesitate to place your order today and get help from the best tutoring service online. For students that work with different platforms to enhance their chances of academic success, feel free to check out our other articles, such as how to finish aleks courses fast and pass.
Frequently Asked Questions
1. I would like to download the unlocked coursehero answers. Is that possible?
Yes! Once you earn your free course hero unlock and the document is unlocked, you can use the download button to save it to your device. If you are currently not on the relevant page, click on the navigation panel and select "My Library" and then "My unlocks" to download it. This does not cost you any unlocks.
2. I was charged for Coursehero, but I do not want this. Can I get a refund?
Yes! You might have been charged because you upgraded your membership to a Premier account. All you need to do is use the contact us button and your complaint with be addressed within 24 hours and revert back to a free account.
3. Why can't I unlock a document on Coursehero?
This can be due to several factors, such as:
You have an insufficient number of unlocks
There is a similar document on the platform
It is very low rated as it has irrelevant information
Your unlocks expired- they expire after 30 days
4. Will I be exposed and punished for using Coursehero?
No! The platform has a privacy policy that protects its users' identities. As such, any content that can tie your uploads to your identity is flagged and taken down. If you come across content that reveals another person's private data consider contacting support through [email protected].
5. Can I delete my Coursehero account?
Yes, but your uploads will remain active as outlined in their terms of service. However, you will not receive emails from us.
6. Can I get books from Coursehero?
Yes, but a limited variety. This may be due to copyright issues that limit it; hence you may have to purchase textbooks from other sources.
In Summary
To sum it up, coursehero is a very useful platform that allows students to access solutions from learners handling similar coursework as them and experts. However, there is a slight challenge where one may not be able to unblur coursehero. As such, our experts would recommend that you upload your own papers, use the inspect element option, download a plugin like "unblur study blue", refer your peers, rate other documents, and complete a quiz.
However, this may not fully answer your questions after getting tips on how to get free coursehero answers. As such, you may desire the help of an expert who can offer tutoring services. This is where we come in. Not only can you get the best quality tutoring from us, but you are also assured of expertise in diverse fields, quick delivery, affordable rates, free revisions, refunds, and more. Our stellar service has earned us a good reputation amongst students; hence we are a top choice for many students. Just like we help these students with their coursework, we can also help you, and all you need to do is place your order today.

---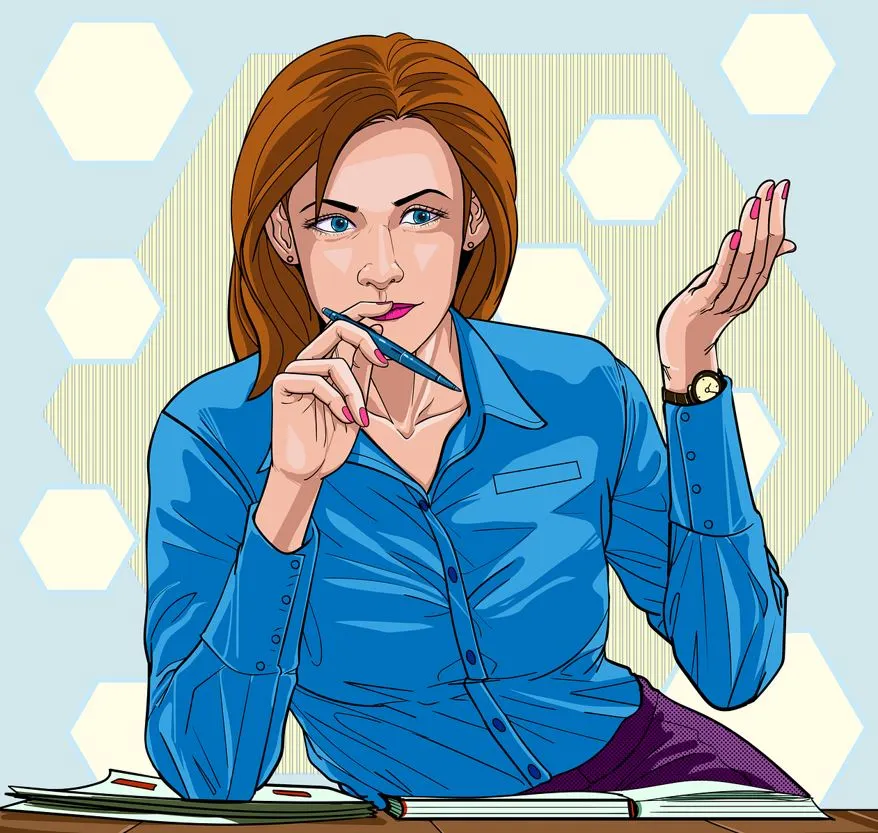 Meet the author
By
Melanie
Melanie is a seasoned writer with more than 8 years of experience. She is passionate about academia and works off the clock to ensure she write the topnotch content for her readers.