Why Do You Want To Be A Doctor Essay - Medical School Examples
Updated:

Looking to be a doctor? Applying to medical school successfully can be a challenge. Not only are you up against thousands of competing students who are looking to enter this prestigious course. As such, our experts have compiled a guide on writing a why do you want to be a doctor essay, so please keep reading.
Personal Statement For Medical Essay Example
Practical examples are the best way to learn. For this reason, students seeking help on how to write a captivating why do you want to be a doctor essay will benefit from this section. The personal statement for medical school has three sections: introduction, body (your inspiration), and conclusion (closing remarks). Below is an example of how to write an excellent personal statement.
1. Introduction
"Medical staff are an essential part of society. In the past, tribal communities had traditional doctors who were highly respected for their service. Since then, the medical field has drastically changed, but the vital role of a doctor has not. Every person knows someone whose life has been positively impacted by a doctor, hence my desire to become one."


Are you in need of a high-quality, 100% plagiarism free essay or online class help?
Place your order and get 100% original work.
2. Body-Who is my inspiration?
"As a young child, I watched my grandmother struggle with chronic illness due to age. She suffered from arthritis, so she was suffering. At first, the bright lights of the sterile rooms we would find her laid in would scare me, but I soon found that the doctors were working round the clock to ensure that she would recover or at least get relief. Over time, I understood that these tall and scary people were working to help my grandmother, and I gained an interest in medicine."
3. Conclusion
"There are many careers that are essential to society. However, being a doctor is my choice since I have seen the direct impact they have on the sick and helpless. Due to the many people suffering from various illnesses, I can make a difference in the lives of the less fortunate, especially those who struggle with affording insurance."
If you are targeting a different course, do not worry, as we also offer guides for these careers. An example is our pointers on how to write a personal statement for nursing.
How To Apply To Medical School
Once you gain an interest in studying medicine, you may begin the process of achieving your dream career. To do so, simply:
1. Choose an appropriate college
Be sure to select a school that has skilled experts in your future major, as well as valuable student resources such as tutors with NAAHP memberships: they will give advice on which health professionals to pursue and how.
2. Find a major
Consider how passionate you are about medicine and the best field to dedicate your skills to. While this is not an essential part of your why do you want to be a doctor essay, it is important to consider your future since the costs, time invested, and your career will depend on your choice of major.
3. Register for classes
To apply for medical successfully, you need a passing grade in chemistry, biology, and physics. Medical school will involve advanced versions of these subjects, so you may invest in courses like biochemistry to help you prepare for the MCAT exam. If you are taking online classes, it is important to ensure you get value for your money, which you can do by implementing the tips in our article on tips for a better online learning experience.
4. Connect with an advisor
If your college has an NAAHP advisor, be sure to seek their advice. This will help you get more information on how to write an excellent application and a good why do you want to be a doctor essay. However, if you cannot access an advisor, there are volunteers available on the NAAHP site.
5. Get involved in your community
Thousands of students annually apply to medical programs. As such, the committee will want to sift through the many applicants and choose the most outstanding. This means that you should not only lean on your grades but invest in community work and extra interests to help you succeed in your why do you want to be a doctor essay.
6. Take the MCAT
To enter medical school, you need to take and pass the Medical College Admission Test (MCAT). It is a multiple-choice standardized test that lasts 7.5 hours and contains 230 questions. To pass this test, you need a score of at least 472 to 528, with at least 127 in each of the sections. Please note that this is an integral part of your application, so you need to pass this before you can submit a personal statement.
7. Write a personal statement
The school you apply to will likely require you to complete a 500-word essay. It is simply a why do you want to be a doctor essay.
To excel, you need to talk about your identity beyond your grades.
This includes what led to your interest in medical studies, what unique traits and perspectives you will bring to a program, and what you intend to achieve. While getting good grades is a process, this is a one-time thing, so creativity and effort are essential. Many students struggle with this step, so you may consider placing an order with our experts today for tips on how to prepare for medical school.
8. Apply to AMCAS
The AMCAS (American Medical College Application Service) is the main application used by the majority of medical schools. Applications start in May, but some open theirs from October to December, while others take applications on a rolling basis. However, it is advisable to send your application early in the summer, right before schools begin making decisions.
9. Complete secondary applications
If a school believes you can be a good candidate, you may receive a secondary application. These tend to be a few essay questions that show and explain your interest in a particular medical school. While you may feel nervous about handling them, it is advisable to send the completed secondary applications within a few weeks to prevent procrastination and poor-quality essays.
10. Attend interviews
After successfully submitting a secondary application, you may also be invited to an interview, thus allowing you to learn more about the school's culture and resources. For applications sent in early summer, you may receive this invitation to interview anywhere from August to January and get the results back within a few weeks.
Once you succeed, you now have to ensure you pass your course, and the tips outlined in our guide on how to write a medical college research paper can help.
All About The MCAT Exam
The MCAT exam tests these subjects and has the following sections:
1. Biochemical and biological foundations of living systems
This section requires 95 minutes of your time and tests you on concepts from organic and inorganic chemistry. These include energy, reproduction, growth, and more. Out of the 59 questions available, 44 are related to a passage while 15 are not; hence you will need prior knowledge that can't be extracted from the passage. You will be required to get a score of 118 to 132 for this section. To ace this section, you need to have undergraduate knowledge in several biology classes. These are introductory general chemistry (5%), introductory biology (65%), first-semester biochemistry (25%), introductory organic chemistry (5%), and others like genetics, anatomy, physiology, as well as microbiology, which can be helpful.
2. Psychological, social, and biological foundations of behavior
Like the previous section, this one takes up to 95 minutes, and you need to score 118 to 132. It also has 59 questions, 44 of which are passage related while 15 are not. This section is relatively new because more medical professionals are finding it necessary to have skills in psychology and sociology.
It is also essential because it analyzes students' abilities to relate research and statistics to how behavior and culture affect health. To ace this section, you will need knowledge of the following introductory psychology (65%), introductory sociology (30%), and introductory biology (5%). Please note that these percentages reflect the weightage in the test.
3. Chemical and physical foundations of biological systems
For 95 minutes, you will be required to answer 59 multiple-choice questions testing your skills in introductory psychology, sociology, and biology. You will need knowledge of how the physical and chemical properties influence the mechanical functions of human organs and tissues. As such, the section will look at first-semester biochemistry (25%), introductory biology (5%), organic chemistry (15%), general chemistry (30%), and introductory physics (25%).
Students may feel challenged by this section since it tests physical sciences, such as physics, with regard to health, which is not traditional. You will be provided a periodic table during the test, but calculators are not.
4. Critical and reasoning skills (CARS)
This section requires students to demonstrate their critical thinking and analytical skills. Generally, the concepts tested are in the realm of social sciences (50%) and humanities (50%), with passages from books used to help with testing. There are 53 passage questions in total, which will take you about 90 minutes to complete.
To pass, you need to score at least 118 to 132. The specific topics tested may include art, dance, literature, music, religion, archaeology, population health, history, linguistics, and much more. Passing this section will mean that you have the requisite skills to analyze arguments.
Most students score anywhere between 500 to 513, so you need to start preparing early to keep up with your competition. For more tips on this, check out our article on how to pass your online course. If you still need practical assistance to maneuver the course, consider placing an order for our expert on why you want to be a doctor essay services today.
The 7.5 hours of test time may also seem intimidating, but you will have a lunch break and other short breaks in between. Aside from the minutes assigned to each section (which total 375 minutes), the rest of your day taking the MCAT will have the following:
Examinee agreement- 8 minutes
An optional tutorial- 10 minutes
Optional break- 10 minutes
Mid-exam break (optional)- 30 minutes
Another optional break- 10 minutes
Void question- 5 minutes
Optional satisfaction survey- 5 minutes
You can register for the course on the AAMC website and view the dates on the site. It only costs $310, which is a reasonable cost if you put in work toward success. Experts would advise you to spend at least 300 to 350 hours on preparation, which can be supplemented by hiring an expert. To understand why this would be necessary, consider our article on why you should hire an online class helper.
Frequently Asked Questions
1. I am not a US citizen. Does MCAT allow international students to take the test?
Yes! For only $120, you can access the test. You do not even have to be in the US since the MCAT is offered in some locations, which you can find more information about on their website.
2. How long should a personal statement for medical school be?
As per the AMCAS, the word count is 5300 characters, but you don't have to fill in this word count.
3. I failed my first personal statement for medical school. Can I retake it?
Yes! You are allowed to reapply to medical school, but you must write an entirely new why do you want to be a doctor essay.
In Closing
In short, a personal statement is a short essay written as part of one's application to medical school. It requires you to state your passion for medical school and state why you would be a good fit for the school and its culture. The entire application is rather lengthy, but our guide can help you breeze through the entire process.
Despite this, many students still need help with the basics, which is what we offer. Students can be sure to receive professional expertise from our tutors, who have been doing this as their trade for a long time. For the best help to ensure you make it to medical school, do not hesitate to place an order for our why do you want to be a doctor essay services today.

---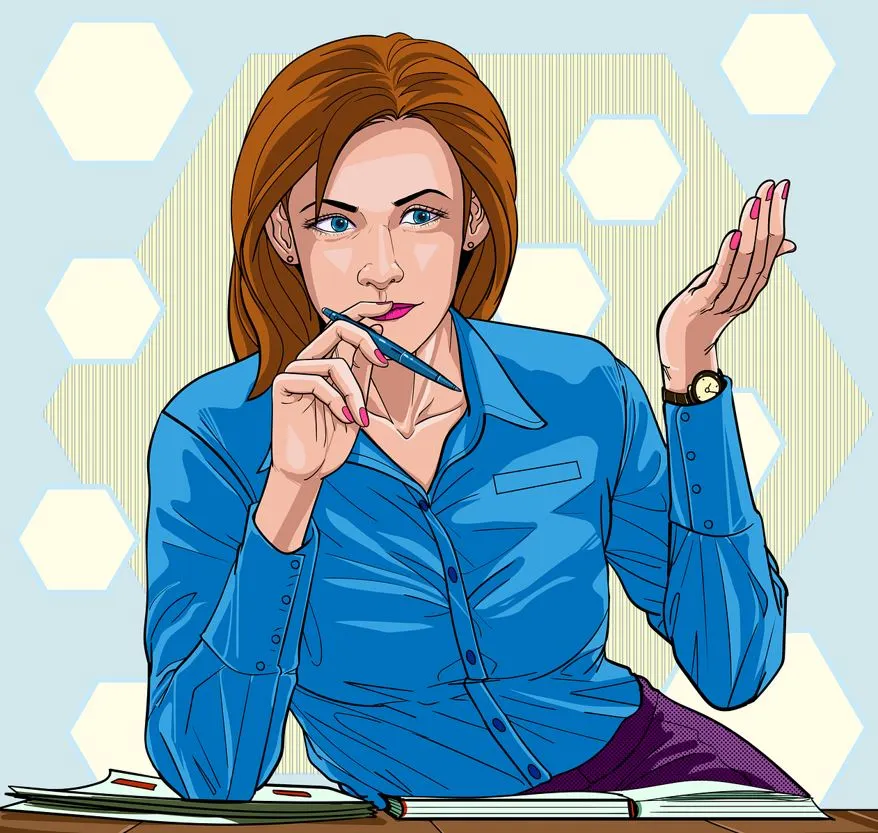 Meet the author
By
Melanie
Melanie is a seasoned writer with more than 8 years of experience. She is passionate about academia and works off the clock to ensure she write the topnotch content for her readers.