Why Math is Important
Updated:

Many students declare that "numbers are not their thing" or they are not a "math person." If you are one of these students, then this article will leave you in awe.
There are more than a million and one reasons why "numbers should be your thing," and that's what this article will focus on. Everyone applies math on a daily basis. Some of the superficial applications include cooking and budgeting.
These reasons are known by all the people. The other reasons not widely known but show math is super-important are listed below. However, before diving into these reasons, we want to state what math is. Keep in mind that we offer math homework help. Just place an order with us if you want someone to work on your math sums and provide you with quality answers.


Are you in need of a high-quality, 100% plagiarism free essay or online class help?
Place your order and get 100% original work.
What Is Math?
Mathematics is the science that focuses on structure, quality, change, and space. Some key topics it touches on are numbers, measurements, data, and logical activities. Math is everywhere. It is applied in all industries and sectors, such as natural science, finance, engineering, medicine, economics, etc.
Without a moment to waste, why is math important?
1. Improves Brain Function and Cognitive Abilities
Have you ever worked out and seen how the muscle grows? The same happens to our brain when we exercise it with math problems. Solving math equations makes our brains function better and become healthier. It, in turn, leads to improved cognitive abilities.
Numerous studies support the positive impact of math on the brain. For instance, individuals who perform well in math have a bigger gray matter and can use certain sections of their brains more efficiently than those who perform poorly.
2. Enhances Time Management
Good math skills improve your ability to manage time better. Managing time is a lot of work. It requires many calculations. You need to do the following estimations:
How many tasks can you do in a specific time?
How long will each task take?
How you'll get more time to do unplanned tasks, etc.
If you are out of time and really need someone to offer you help with your math coursework, then place an order with us. We offer instant math help, and we are available day and night. Don't let your math grades dip when we are around.
3. Improves Analytical and Logical Skills
The goal of math is to find a solution to a problem. Solving a math sum involves critically analyzing the sum and then choosing the best strategy to arrive at a solution. Thus, continuous tackling of math problems makes us better at analytical thinking and logical reasoning.
These two skills are important in every sphere of our lives. We encounter numerous problems in a day, and amicably solving them requires us to deeply analyze the problems and select the most efficient way to handle them.
4. Enhance Creativity
Math does not seem like a creative subject from the surface, but it is. We need to think outside the box and come up with innovative ways of solving math problems. In other cases, our approaches will not work, and we'll need to go back to the drawing board to devise other approaches. Devising a strategy requires us to use the basics of math that we have been taught and draw on our imagination and creativity.
With time, our ability to think outside the box, a component of creativity, becomes better.
5. Assists in Comprehending the World Better
Math plays a critical role in practically all of our daily activities. For instance, it helps us comprehend the size of something, know how much money we need to purchase a certain commodity, and the distance between two points.
In short, our understanding of the world becomes better if our math skills improve.
6. It Makes Us More Resilient or Improves Our Emotional Well-Being
Tackling a math equation is not an easy thing. Chances of failing in the first trials are high, but because of the "can do" attitude of mathematicians, they persevere until they find the approach that gets them the right answer.
This attitude is the same one that makes people with math skills resilient. They know that they will fail in several instances in their life. Though at the back of their head, they are aware they will find a strategy that works and solves their problems.
Even studies support this idea. They point out that math skills make us better at handling difficult situations. The specific conclusions of these studies are that an increase in numerical calculations ability increases our capacity to manage anger and fear.
7. Enhances Finance Management
Do you know what finance personnel and accountants have in common or what makes them highly paid? It is their ability to do math well. They can effectively carry out saving and budgeting operations of a firm, calculate profits and losses and offer good computations regarding loans and interests.
So, your math skills need to be above average if you need to manage your money well. Being good at math will assist you in determining the following:
If your expenses are more than your income.
If you need to cut on spending and by how much.
How to set financial goals; what to buy now, and what to postpone buying.
Also, it is hard to scam someone with excellent math skills. The common business hoax that has hit every corner of the planet is the pyramid scheme. This scheme has fooled many. However, the few people who calculated this scheme's revenue-generation process escaped this global scam.
Keep in mind that we offer financial report writing services. Click the hyperlink provided to understand what we deal with and how you can get help.
8. Assists in Making Good Decisions
Making decisions is a daily activity, just like the application of math. It shares other features with math. For instance, we need to consider all the key elements involved when making decisions and then pick the best fit. For example, when you want to trim some weight, you must understand all processes contributing to weight gain. Then, find proven strategies that will prevent these processes from taking place.
These two steps (analysis and logical reasoning) are also evident when solving math problems. It can thus be seen that becoming better at math will cause you to become better at making decisions.
9. Applied and Used in Everyday Life
Another reason math is important, which we have mentioned severally, is that it heavily contributes to our everyday life. It helps us in doing mundane but important things, like:
Decorating our homes.
Landscaping and gardening.
Managing finances.
Preparing food.
Estimating cost, time, and distance of travel.
Comprehending sports, mainly statistics of a team and player.
Balancing a checkbook.
10. Offers Numerous Well-Paying Career Paths
Many of the fastest-growing jobs need you to have a good understanding of math. Some of these professions include:
Actuaries.
Data scientists.
Statisticians.
Cybersecurity analysts.
Logisticians.
Software developers.
Remember that on top of providing math homework help; we also assist students with coursework that touch on software language, like python assignment help.
Why Is Math Difficult?
Math is not as difficult as people declare. All it needs is regular practice and a positive mindset. Below are some of the reasons why students say math is hard.
1. "I Am Not a Math Person"
Many students believe they are not a "math person," that's why they are not good at the subject. There is nothing like a "math person." It's only a myth. Nonetheless, there is a small number of people that have a natural talent for math. But don't get confused; it's only a negligible fraction. Most of the students work hard to develop excellent math abilities.
2. Misleading Information
A huge number of students get misleading information that math is hard. They, too, take up this belief and put themselves in the same category. This mostly affects students with low self-confidence and self-esteem. The influence is higher if they hear it from students who they think are more intelligent or marginally superior to them.
3. Terrible Foundation
Math is a cumulative subject. For instance, you need geometry and algebra to solve trigonometry problems. You need trigonometry to tackle pre-calculus. In short, a good foundation in math will go a long way; it will assist you in learning advanced math topics.
However, you will become frustrated by advanced math topics if you don't have prerequisite skills. This will make you believe math is difficult.
We offer comprehensive math assignment help services. For instance, you can turn to us when you want precalculus help.
4. No Practice
Other students do not practice enough and end up saying math is difficult. Learning math is like building Rome. It does not happen overnight. It is something that you must do day in and day out.
5. Memorizing Concepts
The surest way to fail math is memorizing the concepts. Many students have used this meager strategy, and you, of course, know what they had to say; "Math is difficult!"
To become a math expert, you need to understand the intricacies and mechanics of a solution. Don't memorize; understand how to get to the solution. Memorizing does not help because math problems change from one assessment to another, even when they are retrieved from one topic.
6. Poor Teaching Strategies
Teaching is a skill, though some math teachers aren't aware. Some teachers don't teach effectively. Thus, they end up destroying the hopes of their students, who develop the belief that math is hard.
Tips for Becoming Better at Math
Practice regularly: Math skills develop when you practice daily. Learn the mechanics after comprehending the concepts.
Create realistic goals: Spot your weak spots, then create realistic strategies.
Apply math concepts into your daily life: When you get a chance to perform a math calculation, do it well and ensure you finish the calculation. Let's assume you have heard someone has been given a discount of 15% on a commodity worth $2500. Go the extra mile to calculate what he paid for the commodity.
Take advantage of game-based learning: Learning and repeating math concepts may sometimes be boring. Look for math-based games as they bring back the fun.
Get a math tutor: Spending a little more time with a math tutor may spark a math skill in you. The good thing is that you don't need to look far to find one. Just place an order with us, and we'll assign one of our tutors to you. On top of providing math tutoring services, our experts can work on your math coursework and provide you with the answers for your assignment.
Teach others: We understand concepts more when we teach them to others. So, try to find someone and teach them what you have learned.
Frequently Asked Questions
1. Is Math Really Important?
Math is important as we apply it daily, and practically all professions and businesses greatly use it. We use math when managing money, and the common highly paying professions that need math skills include engineering, accounting, statistics, data analysis, and software development.
2. Can Someone Provide me with Math Homework Assistance?
We can offer you help. Simply reach out to us, then leave the rest to us. We have math experts for each field who can work on any of your sums or even offer math tutoring services.
3. What Does Basic Math Deal with?
If you have basic math, you know how to work with the following:
Subtraction.
Addition.
Division.
Multiplication.
Decimals and fractions.
Percentages.
Spatial reasoning.
In Summary
The debate about whether math is important should not exist as long as this article is available. This article has explained 10 reasons how the math changes our lives, from personal to professional arenas, and the health impact it brings. It has also examined why math is difficult and ways to master it. If you are pursuing a math course and you want to get the best scores, just place an order with us, and your problems will cease to exist. We will provide you with 100% correct answers at the most affordable price in the market.

---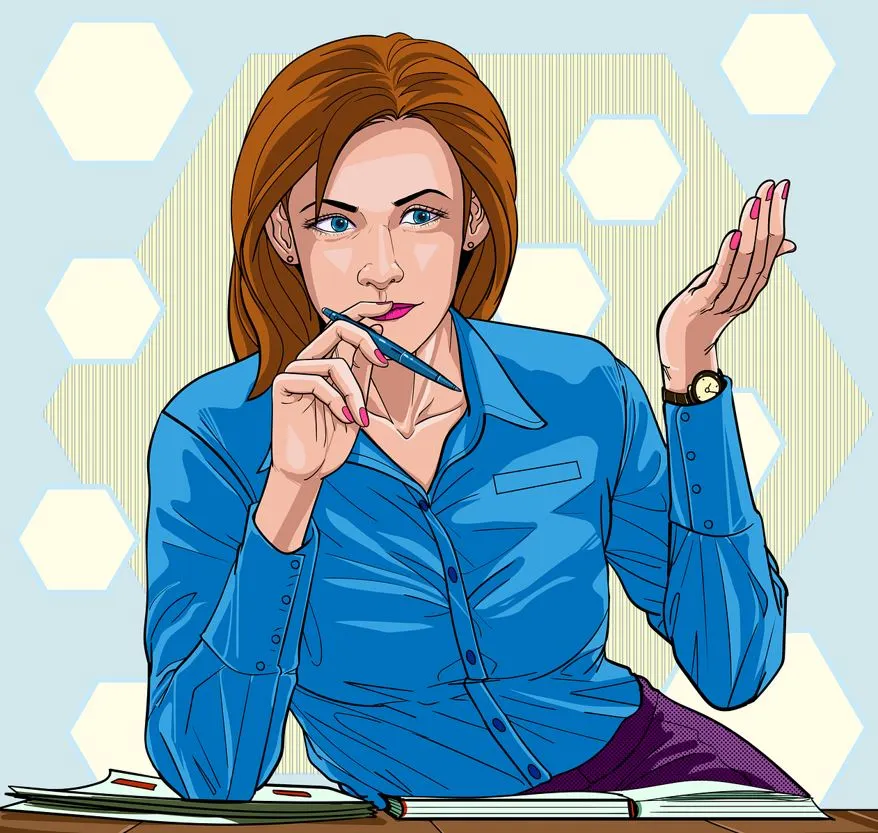 Meet the author
By
Melanie
Melanie is a seasoned writer with more than 8 years of experience. She is passionate about academia and works off the clock to ensure she write the topnotch content for her readers.