How to Finish ALEKS Courses Fast and Pass
Updated:

Is your time limited, and are you looking at tricks to finish the ALEKS courses fast and pass with a good score? Then, say bye-bye to your worries: we got your back.
This article will provide you with 11 detailed tips to complete ALEKS fast. It will start by offering background information about ALEKS, then immediately dive into the pressing issue.
It is also important to note that we offer academic help services. So, you can place an order with us, and we'll assist you with any course you are taking on ALEKS, be it a math or chemistry topic.


Are you in need of a high-quality, 100% plagiarism free essay or online class help?
Place your order and get 100% original work.
What is ALEKS?
ALEKS is an online learning platform developed at the University of California that offers courses for elementary, middle school, high school, and others. The courses largely revolve around Math, Science, business, and behavioral science. ALEKS is one of the best platforms, if not the best, in understanding the baseline knowledge of a learner and offering a personalized course. It has assisted more than 25 million students and counting in mastering topics.
It utilizes advanced adaptive machine-learning techniques to achieve this capability. It was developed by mathematicians, educators, cognitive scientists, and software engineers, with the major fund coming from the National Science Foundation.
What topics does ALEKS cover in the college domain?
We offer ALEKS answers for all the courses on the ALEKS platform. Most of our clients are college students, so this section will look at the most common topic we handle for them.
Mathematics
Basic math
Algebra
Geometry
Precalculus
Calculus
Trigonometry
Quantitative math
Statistics
Math for business
Science
Chemistry
Biological Chemistry
Organic chemistry
Physics
Business
Business Statistics
Financial Accounting
Accounting cycle
Behavioural Science
Statistics for behavioral science
Now, let's look at the serious matter: how do you finish ALEKS topics fast and pass well?
Treat the ALEKS course like a typical class
Be prepared all round
Be an active participant
Study hard and smart
Jog down notes
Seek assistance
Pay close attention to the guidelines
Stay away from the "I don't know" button
"Force" an assessment
Use cheat codes
Use unique strategies to confirm answers
1. Treat ALEKS Course Like a Typical Class
You should treat any ALEKS course like a normal class. For instance, be committed, accountable, and serious.
The principles are the same to pass any course, whether an online one or a physical class. So, apply the same learning principles to ALEKS, and you'll be shocked by how fast you will be through with the class.
2. Be Prepared All Round
Although an online course has numerous benefits compared to physical ones, it demands a lot. It would help if you were more disciplined because your lectures will not be there to push or remind you about classes or pending assignments. Thus, the first preparation aspect is mental preparation for the course. Know that there will be several hiccups along the course. You must be resilient and persevere.
The other preparation tip is to choose an ALEKS course where you have some background information. For instance, don't jump into calculus if you have little or no knowledge of precalculus. Some students are peer-pressured by their friends into selecting a course they don't know about. Do not fall into this trap, as tempting as it may be. Select a course you understand some fundamental concepts.
Open this link to learn how you can make online learning sessions more productive.
3. Be an Active Participant
You'll benefit greatly by participating actively in online class discussions. The benefits include:
You will create friends who can assist you with the course
You get to learn the challenges and strategies your peers are using to finish ALEKS topics fast
You will be reminded of important events, assignments, etc.
So, make sure you frequently participate in the discussions. If you can't post, just go through the discussion; you'll learn a lot.
4. Study Hard and Smart
If you study hard and smart, know that you'll be through with the ALEKS course before you know it. You will need to execute the below strategies to study in this manner:
Create A Study Plan
When will you study? Where will you study? First and foremost, create a study plan. It will simplify things for you. Indicate what time you will be reading the course materials and practicing and the basic tools you will need in all the study sessions.
Become an Expert in Time Management
You'll need to take other actions to ensure you are studying effectively on top of creating a study plan. Instilling time management skills is a must to stick to the study plan. Go to the internet and get to see how to become a master of this skill.
If you have a lot going on in your life – whether educational, personal, or professional – that makes you lack time to work on your assignments or exams, you can come to us. We'll help you solve any academic issue in ALEKS classes and get your dream grade. Simply place an order with us.
Avoid Procrastinating
Do you sometimes feel bored, tired, or not in the mood to learn? Yes, you do. What happens afterward? Do you end up reading or doing other stuff?
Avoid procrastinating if you really aspire to complete an ALEKS course fast and get a good grade. Avoid doing other kinds of stuff if you are supposed to be studying. Force yourself out of boredom, tiredness, or moodlessness. Most of the time, it's all in your head.
Eliminate Distractions
To study smart, ensure there are no distractions in your study space. The common disturbances you need to watch out for are:
Mobile devices
Television
People
Pets
So, switch off your mobile and TV and lock yourself in to prevent other people and pets from getting in and causing distractions.
Reward Yourself
Reward yourself after each milestone. Doing this will keep you motivated. Some of the milestones are:
Finishing reading a topic
Doing an assessment
Understanding a challenging topic
Some rewards you can give yourself include:
Taking a snack or drink
Watching your favorite show
Going for a short trip
5. Jog Down Notes
One of the best tricks of effective learning is making notes. Write down notes about the course that you see as important. Many students only create notes for the course material; although this is helpful, you must go the extra mile. Make notes about anything you see important about the course, for instance, how many assignments you will do in the semester, your instructor's name and their preferred method of communication, the name of your classmate who does well in a certain topic, and others.
6. Seek Assistance
Many heads are always better than one head. You should thus seek help when in need of one. You are even spoilt for choice: you can approach your peers, friends, instructors, or even experts in the field.
So don't allow the stress of the ALEKS course to get to you. If all these individuals are busy or unable to help, keep in mind that our team has experts in all areas of the academic world available 24/7. You can turn to us for any issue in your ALEKS course, and we'll assist you in passing excellently.
7. Pay Close Attention to The Guidelines
The guidelines of an assessment or even course hold important information. Make sure to check the course's policy and each assignment's instructions in detail. Some of the instructions are available in the ALEKS course, while your instructor may send others. Go through them to finish early and score well in the ALEKS course.
8. Stay Away from The "I Don't Know" Button
One button that you will always come across when doing ALEKS assessment is the "I don't know" button. The button's function is straightforward; you click it when you don't have an answer to a question or cannot tackle it.
Your chances of passing an assessment well in ALEKS significantly decrease if you press this button severally while working through the assessment. We all know that this is not what you want; to fail the assessment. So, what should you do when you can't get an answer? Easy. Contact us, and our experts will instantly provide you with an answer.
9. "Force" An Assessment
Some learners are already competent in the course they are taking; they only want to be done with it as fast as possible to prove their mastery of the course. If you belong to this lot, then tip 9 is for you.
So, how do you skip ALEKS topics? The tip is to "force" an assessment. There is no need to waste much time going through the topic notes or practice assessments when you know the ins and outs of the course. You just need to force an assessment and pass the course.
10. Use Cheat Codes
There are many ways how to cheat on ALEKS topics and assessments. You can seek assistance from experts who will provide you with ALEKS cheat sheets. Or you can use the following strategies if the assessment is proctored:
You can open another browser window and try to search for solutions on the internet
You may ask for answers or solutions from other people, such as friends and experts like us.
Use modern technologies that can provide a secondary screen, which you'll use to find ALEKS topic answers.
Be careful when implementing these tips in a proctored assessment, as the webcam and microphone detect and report unusual behavior.
You can check out our guide on how to cheat on an online exam to take your cheating skills a notch higher.
11. Use Unique Strategies to Confirm Answers
After getting your answers, confirming them before hitting the submit button is good. This is mainly the case when it comes to ALEKS maths. Three unique ways exist you can use to confirm the answers.
● Checking Logic
You must ask yourself if the answer is sensible before proceeding with the following two strategies. Go through the question again, paying close attention to the numbers and operations.
For instance, if you have been instructed to subtract 4,333 from 7,200. You directly know from the top of your head that the answer cannot be greater than 7,000.
● Reversing
Reversing means taking your answer and trying to go backward. For instance, if it's a multiplication problem, take the answer and divide it with one of the original numbers. If it's a division equation, take the answer and multiply it with the divisor. You can as well reverse subtraction and addition problems.
● Attempting with A Different Method
The last strategy for checking your answer is using a different method. If you are dealing with fractions, you can draw them out. If you use a calculator, feed the numbers in a different order from the original one you used.
Speaking of maths, consider reading the how to get good grades in mathematics article to ace your math course.
Frequently Asked Questions
1. How Do I Cheat On ALEKS Topics?
You can use many strategies to cheat on ALEKS topics. For instance:
You can seek help from friends to finish the topic assessment
You can skip topics by "forcing" an assessment
You can use a different browser or seek expert help when finding ALEKS topic answers in proctored exams.
2. How Long Does It Take to Finish an ALEKS Course?
McGraw Hill states that completing a course in ALEKS takes at least 40 hours. However, it may take a shorter time if you skip topics.
3. Can Teachers See How Long You Spend On ALEKS?
Yes. In addition, they can see how you are performing and provide you with feedback.
In Brief
If you want to gauge your knowledge in a certain subject, taking an ALEKS course is the way to go. Many institutions demand students take an ALEKS course for evaluation. If you have been put in such a position, we are here to tell you that you need not worry. In this guide, we have provided outstanding tips on completing ALEKS fast and excelling. Remember that you only need to place an order with us to get ALEKS answers and solutions.

---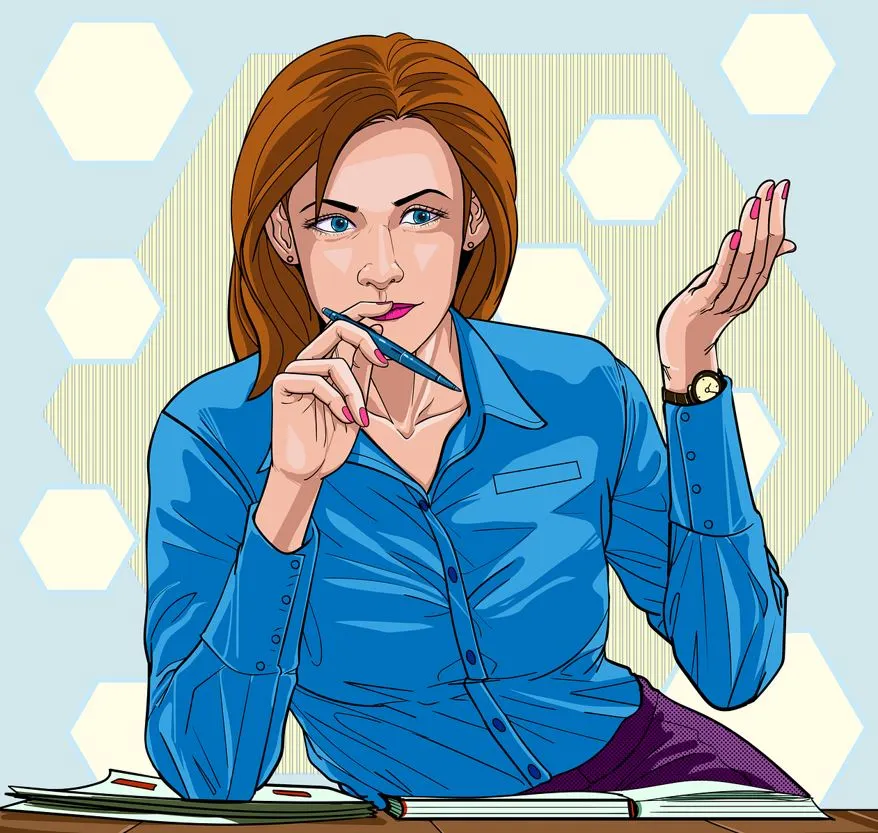 Meet the author
By
Melanie
Melanie is a seasoned writer with more than 8 years of experience. She is passionate about academia and works off the clock to ensure she write the topnotch content for her readers.