How to Get Free Chegg Answers
Updated:

Modern technology has supported online learning and research. Most students can access more learning resources from their comfort zones at various sites. Thus, reading and revising for your tests or exams is easier. You can also get answers to your questions at a click of a button. One of the most trusted platforms by students is Chegg.
Chegg site allows students to access learning materials, tutors, and solutions to their problems. Students can access this site from their mobile phones or computers. The platform also offers extra knowledge in your weak subject areas with tutors to guide you and practice exams.
This guide discusses ways of getting free Chegg answers and alternatives to the Chegg platform.


Are you in need of a high-quality, 100% plagiarism free essay or online class help?
Place your order and get 100% original work.
What is Chegg?
It's an American Edutech company located in Santa Clara, California. This site offers homework help, digital and physical textbook rentals, online tutoring, and more. Their services can be free, and others have a subscription, which most students can't afford. Get to learn more about textbook rental services and benefits for students.
Other services on the platform are homework assistance, internship, and scholarship search. Chegg is an online platform that provides a tutor to help students solve their homework questions.
Which Services Does Chegg Offer?
Chegg offers online services to help college students, and they include:
Study – gives answers to textbook questions
Math solver – it's a graphic calculator and math solutions that help you understand the solving process
Writing – checks for grammar and plagiarism and assist in papers' citations.
Practice –provides practice questions for various study areas and gives clear solutions
Tutors – offer guidance to students on their tests and homework
Books – the site can give textbooks to students either through buying or renting
All these services benefit students but only come at a costly price. Students have to subscribe to acquire these services. Since most can't afford it, let's find ways of getting free Chegg answers.
How to Get Free Chegg Answers?
There are some methods students can use to get free Chegg answers. You can apply ways that maneuver the platform or use alternative methods to give exact solutions, like Chegg for free. These techniques include
1. Use the Premium Free Trial
A Chegg study account subscription costs $14.95 and will provide all the necessary answers. You can cancel it any time within the month to avoid charges.
Search Chegg Study Page on your browser and click the "try" icon.
Enter the personal details required to create your account.
Choose a payment plan from the two available options.
Pay the subscription fee via a credit or debit card and get answers from the platform.
Remember to cancel the subscription anytime within a month, and you won't be charged.
It's one of the easy and surest ways of acquiring free Chegg answers in a month. The free trial is limited but gives you access to documents, answers, and tutors. Again, you get 30 minutes of online tutoring services. So, these are sufficient resources that can assist you with your homework questions. The system will automatically renew the fee after 28 days; therefore, you can cancel before or proceed to the premium account.
2. Use the Discord Platform
Discord is a free platform that provides solutions to questions posted daily. You can post as many questions as you want and get responses. If you want a Discord account, you can create it in the following steps:
Search discord.com and open Discord on your device
Create a username for the account and enter other personal identification information required
Claim the account and start downloading the app
Log into the app and check a list of Chegg servers you wish to join. Start posting the questions that you have.
3. Through Google Opinion Rewards,
This Google app is available on both Androids and IOS. The apps offer a few dollars to people answering some questions. If you keep answering questions correctly, you can earn a few dollars to help create a Chegg account. Learn how to make Google opinion rewards and use them to get Chegg solutions.
4. Online Research
Searching a question on search engines like Google is straightforward and gives you a wide range of solutions. It's the simplest way to get free Chegg answers. Direct web searches can help you reach out to people or tutors who have offered such solutions to others.
Also, as you type in the question, you will find sites with free reading materials that will provide solutions. Sometimes online search may offer a better and more straightforward explanation than what you could have received on Chegg.
If you are confused about the best answer or are wondering how to paraphrase it to avoid plagiarism, check out our questions and answers to help.
5. Get Chegg Answers on Reddit
The Reddit platform can assist you in getting free Chegg answers though they may take longer. You should post your question here, and within 24 hours, you will get a response. There are many groups on Reddit with hundreds of people ready to answer your question. So, to get an accurate answer, post the question in different groups and start reviewing the responses.
6. TechLaCarte
This site is also helpful to its readers and offers free Chegg answers. They offer giveaways to their blog readers, especially students, with free Chegg solutions. They have a premium Chegg subscription where they get answers and share them on their platform to assist students.
Again, they also have a form on their site that you can fill out, get answers, and still ask questions in the comment section. Additionally, they have dedicated a Facebook page to this mission.
7. TrickyScoop
It's a platform that also offers free Chegg solutions. They have a team that handles the questions once you forward to them. Responses are usually given through email in the shortest time possible.
The above are some tricks you can use to get Chegg-free solutions. If you are also searching for Labter answers, hit us up.
Other Alternative Platforms You Can Use to Get Answers
Chegg is a nice platform that offers academic help to students and solutions to their questions. However, when you can't access the site, there are websites you can consider for help. Some of these websites offer solutions for free and even more services like an online library. They will assist you in getting learning resources or solutions from Chegg for free.
1. Khan Academy
Khan Academy is a great website that offers personalized learning in any subject. It has trusted content in almost all subjects from k-12 to early college. These subjects include grammar, science, history, SAT, life skills, get-ready courses, etc. The learning materials are free for both students and teachers.
Why not try Khan Academy for your Chegg-free solutions? You will get reading materials that can provide the key to solutions. Again, you will have a chance to ask your teachers or even the learning community. We offer Khan Academy answers at affordable prices.
2. CourseHero
CourseHero is a good alternative to Chegg. It provides study resources, course notes, test preparation services, homework help, tutoring, a step by step explanations, and instant answers. You can use the platform for free or through premium membership.
You can unlock it for free and use it for 30 days by uploading content that complies with the platform's terms and conditions. Your content should be helpful to others, and in return, you can view Coursehero study resources, textbook explanations, and questions and answers. Therefore, you can use the questions forum to ask the tutors for help with Chegg's answers. Again their database has many resources you can utilize to find Chegg answers free.
3. Quizzlet
It provides students with the best study tools, digital flashcards, practice tests, and solutions to achieve their dreams. You can browse solutions for any subject on the platform, like chemistry, biology, physics, algebra, language, and more.
4. Studylib
Studylib is an excellent alternative to Chegg and provides free services. It offers a study collection service where you can download or upload documents, flashcards, videos, and links and share them with friends. The site covers most subjects; thus, you can find Chegg solutions here.
Chegg Premium Services
Chegg study services have two main solutions; textbook solutions and expert questions and answers. There are two payment plans for Chegg Study. For textbook solutions, you can search the book you want by title or ISBN. This service provides homework solutions through a step-by-step formula. Some books offer short and self-explanatory videos and extra practice sets.
If you don't get help in Chegg textbooks, you can turn to expert Q&A. This feature lets you upload a snapshot of your question, and tutors will answer you. Experts are available round the clock; you should get an answer within an hour.
Chegg Study @ $14.95 per month
It offers:
Five textbooks solutions titles per month
20 expert Q&A questions per month
Unlimited access to the achieved questions and answers
Chegg Study Pack $ 19.95 per month
It has the following:
5 textbooks solutions titles per month
20 experts Q&A per month
Unlimited access to archives of questions and answers
Chegg math solver
Chegg writing
Unlimited access to Chegg Practice - subject-based exams
Which are the Chegg Premium Services?
The products and services offered by Chegg to help students get solutions include:
Chegg study
Study service offers textbook solutions and knowledgeable Q&A. You use this service through the subscription rates outlined above.
Chegg writing
It is a subscription service that assists you in creating original papers through a plagiarism check. Again, you can correct spelling or errors in your note using the advanced descriptive linguistic scanner.
Chegg math solver
Math solver helps students tackle challenging mathematics problems. The service offers clear and detailed explanations for the questions.
Chegg flashcards
They promote learning and understanding of topics, especially complex ones. It's a fun way of motivating students to learn.
Chegg books
It provides books to students either by selling or renting.
Chegg tutors
These are experts who offer help in academics 24/7. If you have the premium plan for Chegg, be sure you will get the best service.
How Do You Unblur Chegg Answers for Free Using Inspect?
This Chegg answers hack method used to work for Chegg but not anymore. Students could use the inspector element to view the blurred answers. But nowadays, it's impossible; the only option is using the described means above.
However, if you have tried all the above methods and none seem to satisfy your academic needs, just calm down. We have an incredible team of professionals who can handle your academic issues. We are available 24/7 and can tackle any subject and academic level. So, don't worry; leave us a request message, and our support team will contact you immediately. If you are doing self-study, check out our online exam help.
Frequently Asked Questions
1. Will I Get Unlimited Chegg Answers?
No, you can only access unlimited archived questions and answers if you subscribe for $14 per month. Also, if you go for the study pack, you enjoy unlimited access to subject-based practice exams.
2. Can Colleges See if You Use Chegg?
No one can see if you used Chegg to get your answers or solutions to a question. However, you shouldn't copy-paste all the information you get as your answer, especially when using a textbook. To avoid plagiarism, ensure you paraphrase and quote the source of information. With this technique, the lecturer won't suspect you used another source for answers.
3. Is there a Way to View Chegg Answers without Paying Reddit?
There are several ways of viewing Chegg's answers without paying, like using Reddit. It's a platform where you can post your questions directly and get responses within 24 hours. Though the responses may not be the same as from Chegg, you will get a solution or even some guidelines reading text. For instant answers, join the subreddit "r/Chegg answers " and post your issue there.
To Finalize
These are the best methods that you can use to acquire Chegg answers for free. Try them out instead of struggling to subscribe to Chegg premium. You can start by directly searching questions on Google, which will give you solutions though they may differ from Chegg. Other sites you can consider with free Chegg answers are Discord servers, Reddit, TrickyScoop, Techla, etc.
If all those sites don't give you the necessary solutions, we can save your situation. We offer various academic writing services and affordable tutoring on any subject. Don't hesitate to place an order with us, we will assist you.

---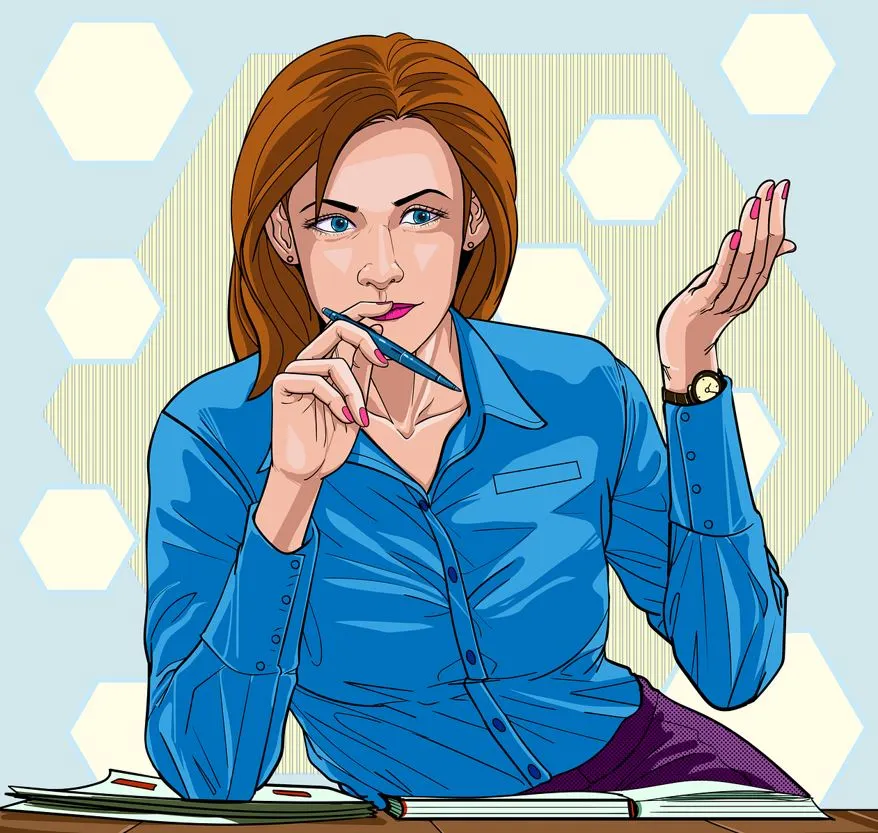 Meet the author
By
Melanie
Melanie is a seasoned writer with more than 8 years of experience. She is passionate about academia and works off the clock to ensure she write the topnotch content for her readers.