Supplemental Essay Writing - Guide 2023
Updated:

Do you know the meaning of a supplemental essay? Why are supplement essays necessary? Well, we have answers for you. Supplemental essays are additional stories that you write to support your main college application essay. This piece of writing is as important as your college application essay; therefore, you should write it perfectly.
So, how do you write a supplemental essay? What's the structure of a supplemental essay, and which are some prompts or examples of an essay? Let's dive into the details of these questions in this article.
How to Write a Supplemental Essay
Writing a winning essay is key in complementing your admission essay and getting that university offer. It's a tasking process that involves a lot of editing and revisions to have a compelling supplemental essay. However, you should apply the same energy and zeal in writing this essay as in admission one.


Are you in need of a high-quality, 100% plagiarism free essay or online class help?
Place your order and get 100% original work.
Therefore, you should apply several writing strategies to create presentable essays.
Review and Understand the Prompt
Make sure you understand the essay prompt before you start writing. Reviewing the prompt helps you write what's relevant to the topic. In addition, it will help if you write something specific about yourself that will convince the admission team.
Narrow Your Discussion to the School
If asked a question about the college, it's always best to be specific. For instance, why do you think you are the best fit for the campus? Find ways to mention why the campus excites you. Mention your past achievements that relate to the aspects of the school.
You can research the school information from the following areas;
Website - use specific details from the website to write the essay. Check on the programs they offer and what you want to study there. Let the course you choose or something you mention relate to your goal and answer the question.
Get a senior student in the school – they will give you unique information about the school that you can relate to your story.
Attend a college fair or call the college representatives – they can be a source of valuable information you need to raise your admission odds.
Start Writing Your Essay Early
Don't wait until the last minute to start drafting your supplemental essays. It's best to start writing early to have more time for revisions and editing.
Make a Strategy for Writing the Essays
Remember always to start your research early before you even apply to a college. Check out which universities in your lists require these essays and the submission date. This move will give you enough time for preparation, and you will be ready to write. So, while writing, start with the colleges with a closer deadline and then move to the others.
Recycle Your Story
You can reshare the essay if several colleges ask you the same question. However, don't just copy-paste it on their site; ensure you add some value to the content or phrase it differently. So, share the idea in the essay without pasting every single word.
Don't Repeat the Anything from the College Admission Application
It will help if you are unique in answering this essay prompt. Don't repeat yourself on the ideas you have mentioned in the rest of your application. Your life has much to discuss, so choose an area you haven't explored. You don't want the admission officers to get bored while reading your work.
Adhere to the Word Count
You lose your odds when you can't follow simple instructions. You may have a very interesting essay, but failing to follow the word count can disqualify you. Some won't even waste their time reading it. So, to save your sanity, follow this guideline. "Anyway, why waste your energy writing excess words."
Types of Supplemental Essays
There are nine types of supplemental essays. These supplemental essays are grouped based on the prompt asked.
Why our school
Why major
Community contribution and solving global problems
Diversity
Short answer
Leadership
Extracurricular
Quotation
Zany
Let's discuss each of these essays in detail and how to write them.
Why Us Essay
This essay is popular in most colleges and universities to let them know the reasons for applying there. Explain how the university will impact your goals and interests. Also, inform them of what attracted you to the community and how you will best use the resources and opportunities there.
To have a good flow of thoughts, you can follow this format;
Why is the university a good fit for you – focus on the academics, the programs offered, and research opportunities. Let this be the first section of the 300-word essay.
Second part –explain how the college impacts your needs- for instance, "the medicine program is a great fit for me because of my …" mention the unique abilities or talents and be specific.
If applying for different schools, you don't need to write a new " us " section; edit according to the school's specific opportunity.
Why Major Essay
In this part, you should be honest about why you want the course. Explain what pushed you to apply to the program; maybe it's an experience since childhood. So whatever the reasons for applying, the explanation should be unique without exaggerations.
Community
As you write this essay, aim at your growth in the community and how you have impacted them. The college needs to learn the efforts you have made in developing others. Your role in the community will assure them that you can be of great benefit to the university as well.
You can still add your goals to the community after pursuing your education. Let them know how you will use the skills and knowledge you will acquire from the program. In this case, you can be specific and maybe narrow it down to your research topic and its impact on society.
Diversity
In our case, diversity can be a broad term that means including different elements. An institution is diverse in offering various programs and opportunities, social activities, and admission processes. World-class colleges admit people of different nationalities, races, gender, financial backgrounds, experiences, etc.
So, it's best to determine which form of diversity you have. Then, how has your experience shaped you, and what's the world's view? Therefore, like in the community essay, you will have a unique story about yourself. Then, explain how your story impacts the campus community.
Short Answers
The questions are diverse and can cover so many topics. It's always best to check the word count before answering any question. They may ask you to list the books you have read, so the admission wants to know more about you as a scholar and person.
Leadership
Explain how you have exercised leadership skills in various capacities. How did your skills help others improve? Did you manage to solve any conflicts or even achieve a group activity?
Give examples of your leadership positions and their impacts on you and others. These positions include recognized roles and non-officially sanctioned roles. They include;
Club leader
Member of the student council
Religious movement
In a scenario, you exercised leadership – helped raise funds for a charity event
Depending on your type of leadership, ensure you describe it fully. Focus on one event that you experienced in a specific leadership. Give the background information of the event, the options involved, what you did, and the outcome of your action.
Extracurricular
It's now a moment to describe your creative side. Inform the admission team of your strengths in co-curricular activities. The essay may be a little simple to write since you can incorporate other essays into this one. For example, you can modify the leadership or community to fit the theme. However, this will only apply if the college hasn't asked you to write both community and extracurricular.
Quotations
The essay entails you to write about a particularly given quote. The quote may relate to the school's mission, values or mission. You should discuss the quote with your abilities and the school. Write something specific about your leadership, community involvement, or talents.
Zany
Zany means something weird. This question is rare but tricky to answer. The phrase requires you to think outside the box and embrace its weirdness. Each prompt is unique, and you should handle it on its own. Discuss something unique about you concerning the quote and prove how you can handle challenges.
Conclusion
Supplemental essays are equally important as admission essays and can raise your admission odds. When making your applications, note the universities requiring supplemental essays. This step will help you prepare, draft and edit your essay before submission.
Various types of supplemental essays are available, for instance, why major, quotes, why us, and more. From the explanation above, always adhere to the prompt given. Choose a specific event or experience about you concerning the prompt and explain it accordingly.

---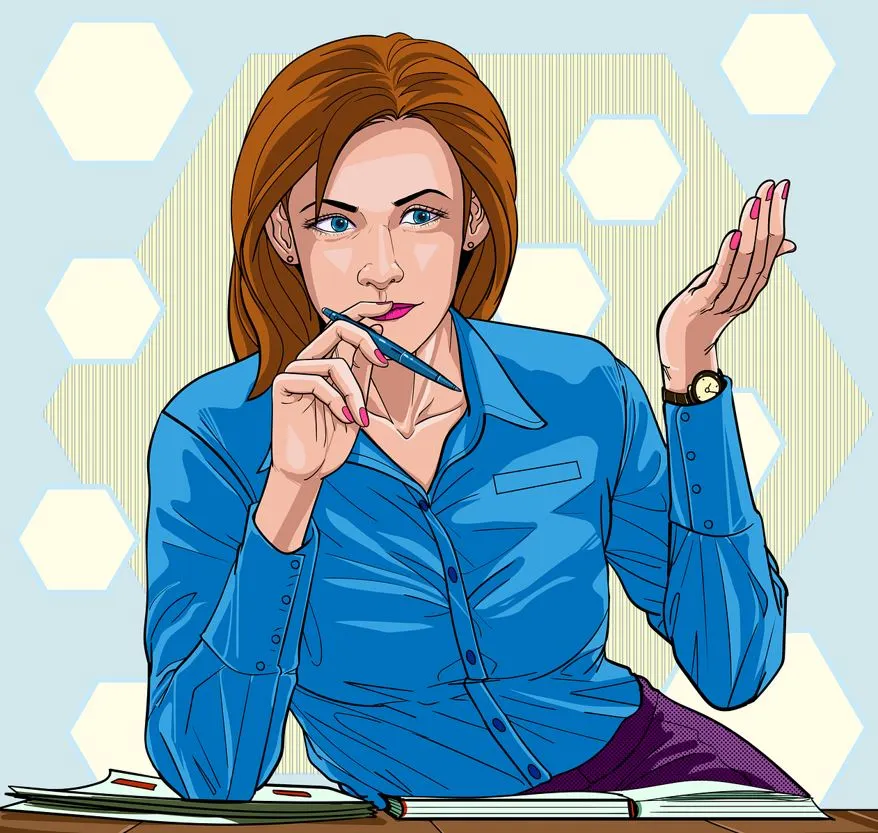 Meet the author
By
Melanie
Melanie is a seasoned writer with more than 8 years of experience. She is passionate about academia and works off the clock to ensure she write the topnotch content for her readers.