How To Access Savvas Realize Answers - Hacks and Tricks
Updated:

Searching for quality information on how to access Savvas Realize or get Savvas Realize Answer keys? Each of these educational platforms has its own features which students may not understand how to maneuver. As such, we have compiled the necessary data in easy-to-comprehend steps, so please keep reading to know more.
What Is Savvas Realize?
Formerly known as Pearson K12, Savvas Realize is a learning management system used by teachers to manage their classes, give students assessments, and provide quality educational content. This award-winning educational resource is very popular amongst students and teachers since it includes over 850 programs. It also leans into the K12 curriculum; hence it is relevant for students all across the US.
Just like other online courses, it offers students diverse educational resources and assessments, which are outlined and explained in our article on the different types of assignments in online courses.


Are you in need of a high-quality, 100% plagiarism free essay or online class help?
Place your order and get 100% original work.
How To Access Savvas Realize
To access Savvas Realzie, you first need to register for the platform. You can do this by filling in your school details and having your instructor approve your request to join. Alternatively, your teacher may give you the necessary details beforehand.
If your details are integrated into the system, you can use a link sent by your school district for Savvas Easy Bridge, or let you log in directly from SavvasEasyBridge.com. For instructors, this information will be given by the school or can be requested from your school through the "sign up" page.
Below is the process of signing up for Savvas Realize as a student:
Sign up using your email, password, and location
Agree to the terms and conditions
Log in using the link sent to your email
Form an account
Enter your username and click "send"
Receive a sign-in and temporary password link from your administrator
Login and change your password
Once your Savvas student account is set up, you may now log in and utilize the resources. Below is a simple process detailing how to access Savvas Realize as a student:
From your district website, locate SavvaasEasyBridge.com
Select "student sign in"
Enter your school district or search for it
Log in using your username and password
Click on the arrow to the left to choose the curriculum and content
From this, it is clear to see that Savvas Realize is easy to use. But what about accessing content? Check out this simple step-by-step guide on how to access Savvas Realize learning materials for students:
Use SavvasEasyBridge.com to sign in
Click the product name below class
Under "learning systems" select your learning platform
Select from the list of assignments and classes
Browse to find your online book on the drop-down list
Open in a new window
Why Do Students and Teachers Use Savvas Realize?
There exist many learning management systems online. But some of them are not as popular compared to others due to several factors. One is that they may not measure up to client demands, so when a platform is as successful as Savvas Realize is, it is important to understand why others chose it and why you can benefit as well. Below are some of the benefits such as:
1. Diverse features.
These allow them to exchange lesson plans, communicate, and more. Savvas Realize describes the learning process on their site as "immersive" meaning that it is interesting and well-parsed.
2. Designed for younger learners' needs.
Most LMS platforms target those in higher education, but Savvas Realize can also be used for younger learners. This means that people of different ages and academic backgrounds converge on the site for a common goal.
3. Simple sign-in options
The platform allows for a single sign-on and has a straightforward registration process, so you will complete the process and begin learning almost instantly.
4. More than 800 courses are available
No matter your discipline, Savvas Realize has relevant content covering it. As such, students are sure that the platform can help them move toward their career goals.
5. An option to customize content
If the instructor wants to add to or edit content, they can do so with ease.
6. Data analytics to help teachers support learners better
The site provides data that helps teachers see which students are facing trouble learning or falling behind in their classes
7. Immersive lessons
The site is specially developed to enhance the digital learning experience and uses tools such as videos which have been proven to help learners accomplish more.
8. An option for distance learning
This toggle button allows teachers to provide learners with quality online learning through specially curated content and assessments.
9. Continuous improvement and additional features
As more students get on board, the platform enhances its features to include more items that can improve the learning process.
Additionally, this platform combines many of the other benefits of e-learning which have been proven to improve student outcomes. For these reasons, investing time in Savvas Realize is worth it.
This platform is popular thanks to the quality and diverse features it offers. Thanks to this, students often complete one course and soon follow up with another. If you would like guidance on this, consider checking out our article on how to choose the best online course.
However, after you learn how to access Savvas realize there still remains the matter of handling the coursework. For this, you can place an order with our online coursework experts.
How To Find Savvas Realize Answers
After learning how to access Savvas Realize answers, one now has to face the hurdle of passing their classes. To do this, one needs to present the correct answers to questions and demonstrate their knowledge in that particular field. This can be achieved through the following means:
1. Study
For all academic work, the most reliable path to success is through diligent study. This is because it allows you to understand the core principles of the subject, which can help you when taking tests. In fact, a good study schedule is easier to achieve when studying online since you have more free time and flexibility, helping you focus and refresh.
However, this still takes time and dedication, which not all students can deliver on. They may lack certain textbooks or the motivation; hence they seek easier methods like the rest of these options.
2. Use answer keys
The other option is to use answer keys which offer students insight into the answers required in a test. Savvas Realize answer keys are available on the platform after a student completes a test. All you have to do is open the grade book, and you will be able to access the answer key and your score. It shows the answer you gave in the test as well as the right answer, thus giving you an idea of what you thought versus what was correct.
While these are always correct, they are only provided once you complete the test; hence they are only of use in revision. For students who want to pass the test the first time, other options should be considered. While studying is a good option, it is not feasible for everyone; hence you may like the other alternative.
3. Use a coursework tutoring service
While answer keys can help you maneuver an exam, these are only temporary options that will not help in an exam situation. You will not carry your answer keys into an exam room, so you will not get help in such a situation. As such, it is important to study and prepare for the exam since you will likely be proctored during the exam.
If you lack proper guidance from a teacher or peer in real life, you can invest your resources in an online tutor. A quick search online shows that there are hundreds of such services, all of which promise quality help for low prices. However, you can count on our services which we will explain more about in the next section.
About Our Services
Now that you know how to access Savvas Realize platform, you can now maximize its features to enhance your education. However, students may lack the proper foundational skills to handle such coursework, especially if the course is technical. Over time, failure to understand smaller concepts leads students to difficulty with more advanced content, hence the need for services like ours.
It is also worth noting that one may lack time to dedicate to proper revision or help from their instructors. While you may come across several businesses promising students value for money, or firm stands above the rest. This is because we offer the following to each client who places an order:
Top-notch quality- our ratings prove that clients always get good results when they hire us. This is because we hire the best and train them extensively
Low pricing- prices are based on your budget and the bidding system in place
Free revisions if you need any tweaks
Money back guarantee in certain circumstances
24/7- feel free to place your order anytime or request revisions since we always have an expert available
Quick delivery-since we operate 24/7; students can get their completed orders within hours of placing them, depending on the length and complexity
All these do not even scratch the surface of why we are one of the top-ranked online coursework tutoring services in the business. This is because we excel at our job and can deliver on everything we promise, as our reviews will show.
So don't be shy! Place your order today for the best tutoring online.
Please note that we also offer concise guides for dealing with other platforms, such as our article on how to get free coursehero answers.
Frequently Asked Questions
1. Is there an app for Savvas Realize?
Yes! The app is known as Savvas Realize Reader and is available on the Apple store, Microsoft store, and other platforms; hence you can download it no matter your device.
2. Why did Pearson become Savvas?
For branding purposes. Since Pearson represents a traditional publisher, this move allows customers to associate Savvas with the new and innovative direction the firm is taking to move into online learning.
3. Is Savvas Realize free?
Yes! However, it is restricted and is for teacher use only; students are not eligible. Instructors may use it to explore paid-for features such as classes and data sections.
4. Why can't I get into Savvas Realize?
There are several reasons you may not be able to log into Savvas Realize:
Cookies may be blocked on your browser
Wrong password or username
Internet connectivity issues on the school's side
Security applications marking the site as unsafe
Based on this, you should check on your device before contacting support.
5. How to print Savvas Realize?
Once logged in, click the upper menu to reveal the e-text. Select the option for "downloadable student edition" to open a pdf and save this document to your device.
I am having trouble with my Savvas Realize account. How can I get help?
If you have tried unblocking cookies and rechecking your password and connection, you can consider contacting the platform. You can reach them at (800) 848-9500 or on their customer service page.
In A Nutshell
Savvas Realize is an online learning educational platform that offers hundreds of courses to students starting at the K-12 level all the way to college. The content provided is quality, and many enjoy using the platform thanks to its diverse features aimed at enhancing the students' learning experience. Once a teacher or student registers, they can access immersive course content and lessons, so this guide contains detailed steps on how to access Savvas Realize with ease.
Once this hurdle is overcome, students will still have to deal with their coursework. Not all students are academically gifted, so there is always a chance that one student turns to tutors to offer support. While there are many sites offering such services, ours remains the best since we offer quality content each time, guaranteed to ensure you pass. Even better, we offer low pricing and free revisions in addition to many other guarantees. To get your order started today, simply click the link and place your order today for the best tutoring services online.

---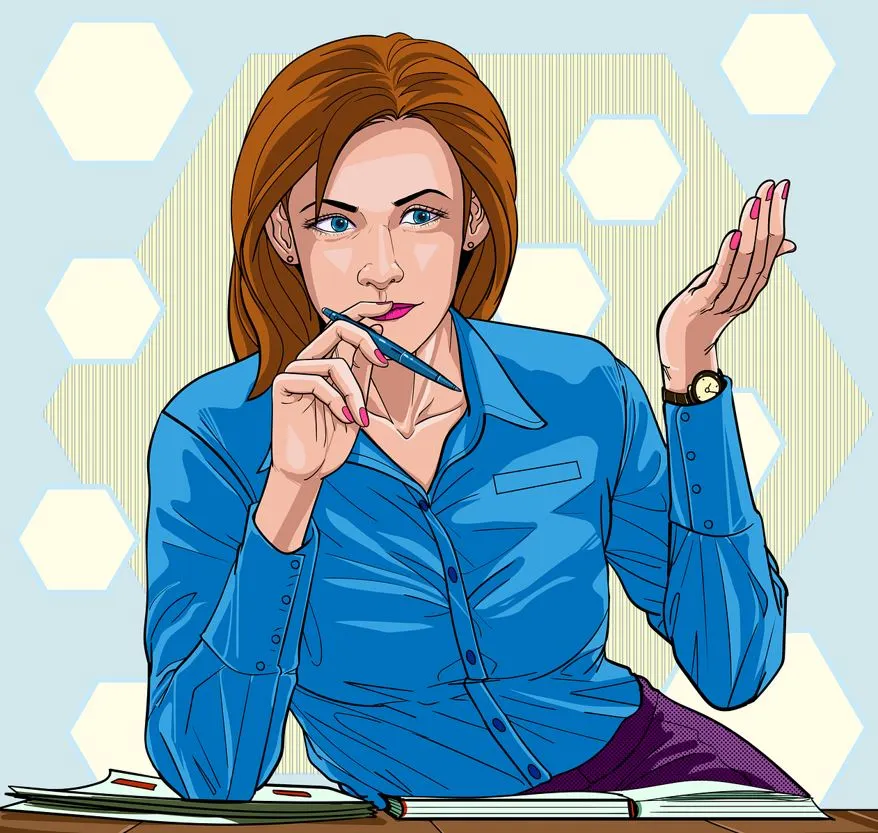 Meet the author
By
Melanie
Melanie is a seasoned writer with more than 8 years of experience. She is passionate about academia and works off the clock to ensure she write the topnotch content for her readers.