How To Write A Research Paper
Updated:

Looking for tips on how to write a research paper? Our experts are here to help and have formulated this list to guide learners who need help. For more information, please keep reading.
What Is A Research Paper?
A research paper is a piece of academic writing that focuses on a topic of research. The research paper seeks to analyze and interpret the findings of the research done. Usually, the writer will have conducted their research and are trying to convince others or relay this information to them. However, analysis is critical since the results may be in percentages hence the need to assess them. Most of the time, research papers are done by students in college and require one to have proper writing skills.
How Do I Start Writing A Research Paper?
Due to its contents, a research paper has steps that a writer should implement to ensure a proper flow. For these reasons, students seeking help on how to write a research paper are advised to begin writing on a strong note, which can be done by following these tips:


Are you in need of a high-quality, 100% plagiarism free essay or online class help?
Place your order and get 100% original work.
1. Read through the prompt carefully
When asked to write a research paper, your instructor will likely provide you with a few prompts, which you can choose from. Be sure to understand your prompt of choice, and inquire from the instructor if you need clarification on anything. Also, be sure to note the deadline, citation or formatting style, word length, and other specifications provided to ensure you have sufficient time to plan and write.
2. Choose a research paper topic wisely
To select a proper topic, most students implement the brainstorming technique and will either land on a general or niche topic. A niche topic would require more research and analysis, but it can demonstrate your academic skills. On the other hand, a generic topic is easier to handle but nothing to write home about. As such, your final topic should be both original and specific, with sufficient supporting data to help you communicate your analytical points. This allows you to demonstrate your academic skills on paper.
3. Begin research
To perform good research, be sure to use credible sources such as scholarly journals, conference papers, and books. Unlike blogs and normal websites, they have reliable data put forth by experts and hence will help you present facts. It also helps you check for any unknown or controversial facts that you can present for a unique spin on your content. This might be the most important point for students wondering how to write a research paper.
4. Formulate a thesis statement
The thesis statement is the central point your paper aims to make and is presented at the end of the introductory paragraph. It should be straightforward but arguable and relevant to the rest of the paper, thus drawing in readers. If you do extra research and want to add a unique spin to it, feel free to change the thesis statement.
5. Formulate captivating arguments
Many students struggle with proper communication. While they may perform proper in-depth research and have a strong thesis, they may lack the vocabulary or writing skills to present them effectively to the reader. If you are one of these students, try to use transitional phrases to connect ideas, be brief and straightforward, as well as organizing points into a logical order. Examples of transitional phrases include: after all, again, besides, furthermore, finally, in addition, and more. An illustration of how to organize points logically is by, for an essay dealing with the effects of pollutants on the environment, having a paragraph stating how pollution has gotten worse over the decades followed by another on what to expect in the future. For help with this, do not hesitate to contact us and place your order for expert help on how to write a research paper.
6. Have a revision process
Once your essay is complete, proofread it to eliminate errors and check to see that it adheres to requirements. Be sure that your points flow in a logical order and that relevant information is presented. You may use tools such as Grammarly, but physically proofreading by yourself can help you perform a more thorough analysis.
Implementing the above tips will provide you with a solid background to help you proceed with the essay-writing process, so be sure to use them. For a more detailed guide in another niche, be sure to check out our article on how to write a medical college research paper.
How Do You Structure A Research Paper?
Every essay requires an outline to present arguments in a logical order. For most, the introduction, body, and conclusion format is a sufficient research paper outline, but the content may differ depending on the genre. This section will offer an example of how to write a research paper about mental health in our modern world. With that in mind, the following is a good outline and some examples of a research paper:
1. Introduction
This is the first paragraph of the essay and introduces the reader to the topic by defining the concept and providing background information that proves its relevance as a topic. You may also cite figures that emphasized the topic's importance and define technical terms. Usually, this paragraph contains around 10% of the total word count. This paragraph ends with a good thesis statement.
"Mental health is one of the most important issues affecting the modern world. Not only does it affect people of all ages, races, and backgrounds, it is the main cause of many social issues, such as crime. In the past, there were facilities catering to those suffering from mental illness, but there were quality issues. Currently, it is estimated that over 25% of the population has serious mental health problems, and this is affecting society as a whole" (Byer, 2020). Nowadays, most people have to rely on private facilities and may not have enough resources to complete their treatment. The mental health crisis can be solved by strengthening the family unit and promoting morality, as most people's issues arise from childhood."
2. Body paragraphs
There may be two or more body paragraphs depending on the length of the essay. Each paragraph deals with a separate point and provides data to support the point. It is also important to use transitional phrases to connect the ideas. Each paragraph should also address different topics unless each approaches the topic from a different angle. An example of a body paragraph in a research paper would look something like this:
"Over the past several decades, there has been an increase in the number of serious mental health issues, which has been worsened by pornography. Not only does porn present an unrealistic reality to naïve viewers, it also promotes violence. Many offenders such as serial killers have attested to the fact that "porn consumption worsened their violent compulsions since they got addicted to it and became desensitized to the less violent genres" (Ashcroft, 2019). As such, most individuals with anti-social personality disorders as well as other conditions, need structure in their life to deter them from going down the wrong path. However, this behavior can be difficult to correct at a later age; hence children require structure and morals from a young age to guide them."
3. Conclusion
The conclusion is the last paragraph and usually contains 10% of the total word count. It provides the reader closure and has certain rules one should adhere to. For one, new arguments should not be introduced at this point, and content should not be repeated verbatim. Students should be sure to offer closure to readers by wrapping up all their points and showing how they proved the thesis statement. Your conclusion may also offer insight into the ramifications of your research and potential research paper topics for future students. An example of a conclusion paragraph in a research essay would look like this:
"To sum it up, mental health is a serious social issue in the modern world. Not only do millions of people suffer from several issues that make them a risk to their community, but they also have limited access to resources that can help them manage their condition. It is important for children to have a supportive family unit and a good community that provides them with moral grounding. As such, the family unit is vital for a better society and can reduce social issues. It is therefore important for the government to promote the family unit, and possibly offer benefits to promote family unity."
For help with writing a similar essay, do not hesitate to place your order today for the best tutoring services online. However, if you may have more questions aside from how to write a research paper, feel free to check out our tips on other articles, such as how to write a college research proposal.
How To Write A Thesis Statement
A thesis statement is very important as it offers you guidance on what to write about, and each point presented is supposed to reinforce it. Simply put, it is a condensation of the main argument of the essay. The following are some ways you can generate a thesis statement:
Offer a solution to the question. For example, for a prompt asking about the benefits of the internet for scientific research, your thesis may be "the internet is a repository of research data that helps researchers from all niches gather insights that have aided in technological progress".
Alternatively, you may formulate a thesis that has the four main attributes necessary for a good thesis statement. These are: take an arguable viewpoint, focus on one idea, have a clear assertion on the subject, and deal with the subject sufficiently.
About Our Services
Essay writing is a skill that is necessary for good academic results. Unfortunately, many students do not have skills in this; hence they seek help from tutors. A quick Google search would show you that there are many firms dabbling in this, but it would benefit you to order with us.
This is because we offer
help in diverse research paper topics ranging from IT to Biology
quick delivery
affordable rates
free revisions service
if the work cannot be salvaged, we refund service in certain circumstances
Frequently Asked Questions
1. I failed my last research paper. Can your tutors help me retake it?
Yes! Just contact us with the essay prompt, and we will get back to you in a short while. However, please note that the duration of completion depends on the length of the essay.
2. What questions will guide you in scientific research?
When conducting a study, one should know the following:
The researcher's hypothesis
Independent and dependent variables involved
Unit of analysis e. g studies involving analysis of institutions, the unit of analysis may be a school or company.
How the study approaches cause using various study designs
Results of the study
If the results apply to a niche or if they are generalizable
If research limitations are addressed
What similar studies conclude
3. What is the best research method?
It depends on your subject. Qualitative research methods such as focus groups and narrative studies are used in social sciences. On the other hand, quantitative research methods such as comparative and experimental research are used in natural as well as social sciences.
4. I would like more help on how to write a research paper. Do you have other articles with tips?
Yes! You can view our other articles, such as how to write an informative essay. These tend to focus on other areas and hence have more useful details.
In A Nutshell
To sum it up, a research paper is a piece of academic writing that analyzes and interprets a particular topic. Students are advised to begin writing by focusing on tips such as formulating a good thesis statement, doing in-depth research, and having an editing process. Generally, a research paper outline has an introduction, body, and conclusion. The body paragraphs contain the majority of the content and differ in length depending on the word count required. However, many students have issues writing a good research paper, so they seek help from our expert tutors on how to write a research paper. Not only do we guarantee a pass, but we also deliver orders on time and handle diverse subjects. To take advantage of our excellent services, do not hesitate to place your order today for the best essay writing service online.

---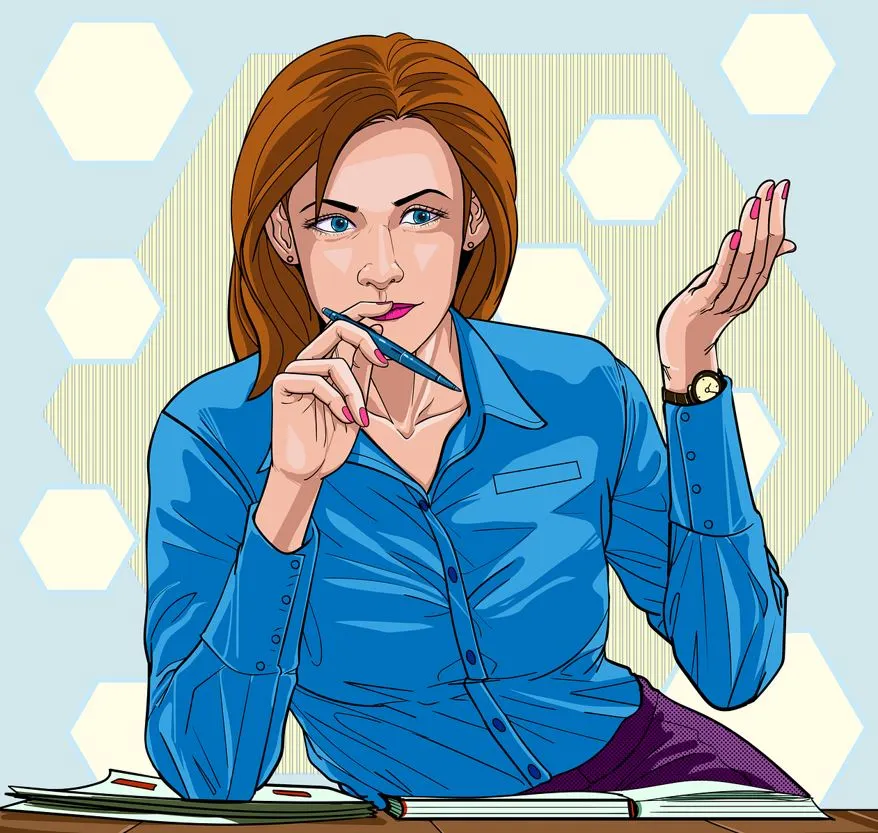 Meet the author
By
Melanie
Melanie is a seasoned writer with more than 8 years of experience. She is passionate about academia and works off the clock to ensure she write the topnotch content for her readers.