Tips for Introducing Yourself in an Online Class
Updated:

Are you joining an online class and wondering how to connect with your peers? Well, unfortunately for most students, there is no guidebook offering tips for introducing yourself in an online class, so we made one just for you!
5 Best Tips On How To Introduce Yourself In Class
For the best online course introduction, use the following tips for introducing yourself in an online class:
1. Use a professional picture
Since you are operating online on a platform likely owned by the institution, you will log into your account to access the lessons. This means your peers will see your profile picture first if you are not on a video call since video recording is only required in certain instances. For this reason, use a good picture with a neutral background. It should also center your face, have no filters or silly expressions, and be relatively recent.


Are you in need of a high-quality, 100% plagiarism free essay or online class help?
Place your order and get 100% original work.
2. Adopt a formal tone
Even if you are taking classes from the comfort of your bedroom, remember to be presentable and formal. This is because academia is a serious environment; hence you need to use proper language to help frame yourself as a serious person. However, it would help if you were coherent, so avoid jargon and overly formal words. Please note that this is one of the most important tips for introducing yourself in an online class.
3. Preparing for the session beforehand
Your online session's success depends on several factors. One of them is your internet connection as well as your device's technical capability. As such, you should ensure you have a good internet connection as well as a device that can handle the site. You should also be sure that your audio is ok. It is also important to have your books and a notebook ready to ensure you are prepared for the class.
4. Having a script
Another integral tip is to have a script. Your professor may offer each student one to three minutes to introduce themselves, and this is your chance to write down a small speech that can help you speak confidently. Even though you are online, it is important to have a short script that allows you to avoid stumbling over your words.
5. Sharing details of interest such as your hobbies
Most of your peers will want to know more about you as a person, such as your professional or schooling past. This is because it helps them find common ground with you and makes it easier to make friends. Your professor also learns more about your needs and reason for pursuing the course.
If you are still relatively new to the world of online learning, you may be wondering how to approach this new learning environment. For more details, check out our other articles, such as the different types of assignments in online courses. Please note that aside from information on tips for introducing yourself in an online class, note that we also offer help with tutoring, so place your order with us today.
How To Introduce Yourself In An Online Class Example
Now that you know what to do for the best introduction, you only need a class introduction sample to help you bring your best forward.
"Hello everyone! My name is Anna Massot and I am currently a secretary at Scotts Motors company. I have a passion for using data to help produce products that align with customers' interests and needs, hence I am focused on how data analytics can help me achieve that. I currently live in Massachusetts. In my free time, I enjoy swimming and playing video games. I look forward to graduating with a Bachelor's degree in Data Science and Analytics so I am excited to learn more. I look forward to meeting and working with all of you!"
Based on this class introduction sample, it is no wonder we are popular amongst clientele seeking essay writing help. However, if hiring an online tutor is not something you have ever considered, go over our article on why you should hire an online class helper.
4 Reasons Why Introducing Yourself In Online Class Matters
Unlike traditional classes, online learning does not allow students to connect. This can be a problem since a large part of job-seeking and business opportunities involve networking; hence developing social skills is important. And what is the beginning of networking? One's introduction of course. Here are some of the reasons why your online class introduction matters:
1. Connect students
It is also worth noting that you are not only introducing yourself to the students but the professor as well. They will have a say in your academics for the course in question; hence it is important to form a good relationship with them.
2. Form good relationships with instructors
Many professors like students who are disciplined and who take the initiative in their course, so your first impression needs to be that of one who is serious. Connecting with professors is also important since they will offer you help throughout your course, hence it is important to form a good relationship with them.
However, some professors have a reputation for being difficult, so it is important to look through their ratings on rate my professor before selecting a class. This can help you avoid issues with some difficult teachers, thus making your studies easier.
3. Access potential opportunities from instructors
In some cases, students have been notified of opportunities by their instructors and began their careers based on this, hence it can be beneficial to employ the tips for introducing yourself in an online class written down. This is because your instructors may have connections with relevant parties in the industry that can help you get started with your career. Having positive interactions is also a two-way street where students should put in the effort. Additionally, positive student relationships lead to fewer behavioral issues, so instructors will also be willing to meet you halfway.
4. Help with coursework
Having a good relationship with your peers means that you will have the opportunity to ask them about challenging coursework. This is one of the main challenges faced by students when handling online classes since students would have to connect with others on zoom and other platforms to study with each other.
For more information on maneuvering online learning, view our article on how to pass your online courses. However, if you would like specialized help, place an order with us today for the best coursework help online.
5 Challenges When Introducing Yourself In An Online Class
Sometimes, you may face unexpected issues right when you are about to introduce yourself to your online class. These may include:
1. Technical issues
Your computer may have minor such as errors with audio that make you inaudible. This may be due to issues such as damaged hardware or faulty microphone. There may be diverse reasons, but it is necessary to test your equipment beforehand to avoid issues.
2. Lack of effort
Often time, students will feel no need to care for their appearance especially if they are home alone. However, your instructor may call upon you to answer a question or present something, hence it is important to care for your appearance as it may affect your self-confidence and reputation.
3. Poor time management
Discipline is a very hard skill to master especially when you have no set structure. This is a big issue with regard to online learning, hence you should employ a routine and focus on your goals. However, failure to do so can lead to you procrastinating and not writing up a script or setting up your station. As such, you will be unprepared when the professor calls upon you.
4. Poor digital skills
Every online platform has its own features and settings; hence you need to invest time in learning how to use whichever platform is required, be it Zoom or your institution's own site. If you fail to look into the features it offers, you may stumble over your introduction. For example, you may not know where to start recording audio or how to mute yourself, thus learning the ropes is essential.
5. Infrastructural issues
You may reside in an area with poor electric and internet connectivity. This can interrupt your introduction or make you miss out on classes, so you may have to find a backup battery to charge your devices.
As you can see, it is important to prepare beforehand as your education is now dependent on your device and other facilities such as the internet, not only your presence. Additionally, diligent preparation can help you become more confident and perform better in the long run.
About Our Services
Now that you have implemented the tips for introducing yourself in an online class and formed a good relationship with your peers, it is necessary to look into the rest of the semester. You are likely a new student, so you may not have a clear idea of how to handle the various assignments you will come across. You may benefit from services like ours which offer high-quality tutoring and essay writing services. Not only do we offer clients value for their money, but you are also sure to get the following:
Diverse expertise in subjects ranging from IT to business
24/7 service- get started with our coursework anytime since we always have an agent ready to assist
Quick service delivery
Low prices based on a bidding system- you set a price, and interested writers apply for the task
As you can see, there is more to gain from our platform aside from the tips for introducing yourself in an online class. You can also get high-quality help with your coursework from a top service provider, so please consider our services.
Frequently Asked Questions
1. What are the dont's when introducing yourself in an online class?
When introducing yourself to an online class, do not:
Include technical details
Give a long introduction
Detail many of your credentials as it could be seen as bragging
2. What are some tips when handling online classes?
Applying the following tips can help you have a smoother online learning experience:
Mute yourself when you are not speaking
Use a plain background
Respond to others professionally during the discussions
Request permission to speak virtually
Avoid responding with inappropriate emojis
Find a quiet place to take your class
Always be on time for your class
Ask for assistance using email or chat functions
Manage your time wisely
3. I want to speak to my online class instructor privately. How can I do this?
Their email contact may be listed on their profile on the institution's site. For other platforms, you may see a chat function on their page; hence there are options.
4. I would like the option to learn online and in person. Which institution allows this?
It depends on the institution. Some, only have online classes, while others allow a hybrid schedule. So you'll have to ask for more information from your school. Please note that if the school has no physical address, they cannot have a hybrid option.
Conclusion
As has been demonstrated, introducing yourself properly in your online class is integral to your success as a student. It allows you to connect with peers, network with professors, get help with coursework, and more. Thanks to this, students are asked to employ tips for introducing themselves in an online class, such as using a professional picture, and a formal tone, preparing for the session beforehand, having a script, sharing details of interest such as their hobbies, and many more.
However, once you complete your introduction, you will have to deal with the coursework. This may be difficult depending on your skillset and major; hence you may dedicate time to your studies or seek help from a tutor. In cases where you would like help with exam preparation or normal tutoring, consider our firm out of all the numerous ones available. We offer top-notch quality in diverse disciplines, which you can access 24/7. To access our services, place an order today and get the premium online course help.

---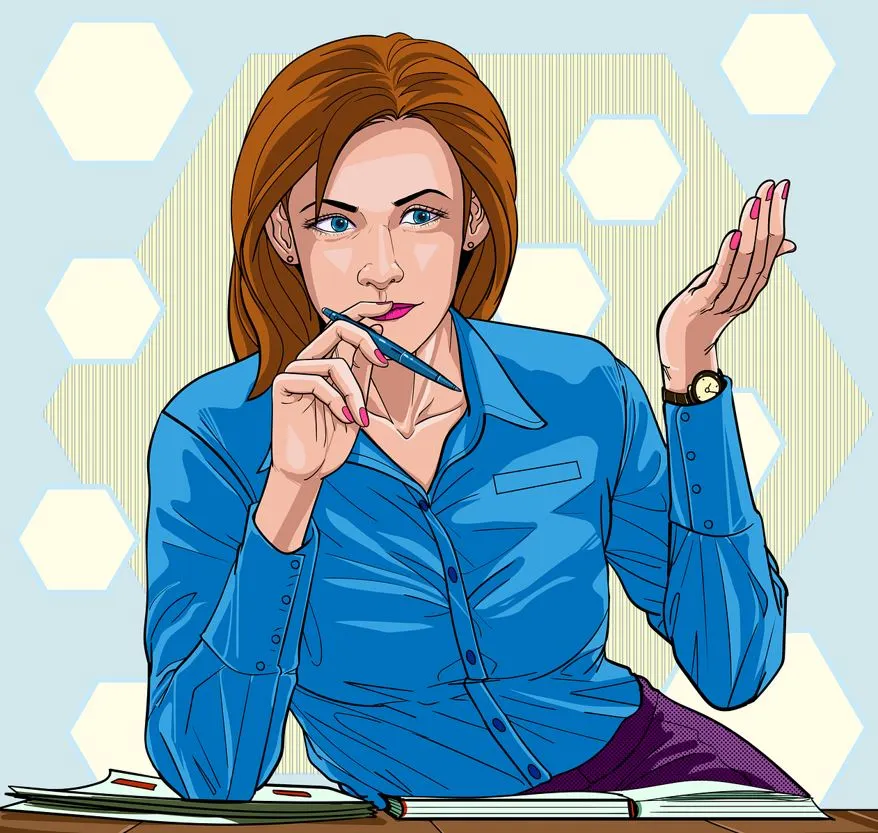 Meet the author
By
Melanie
Melanie is a seasoned writer with more than 8 years of experience. She is passionate about academia and works off the clock to ensure she write the topnotch content for her readers.