How to Effectively Take an Online Class - Guidelines 2023
Updated:

Learning online is easy; it gives you more freedom and flexibility, unlike physical classes. However, most people who have undergone the online studying process will tell you its unique challenges. To undertake the classes, you need proven formulae and well-informed strategies. Below, I have described some of the ways how you can effectively do your online classes.
Focus on the Goal
The online space can be disruptive. Life is full of unforeseen personal and family occurrences that will likely drive you away from your studies. However, online studies demand you give it the priority it deserves for you to succeed. You must be passionate about pursuing the classes and have the discipline and determination to accomplish your course of study. This is the fuel to drive you even when the deadlines are near, or you are not in the mood to study. You must keep reminding yourself why you chose the course and why you must graduate with it. What did you have to enrol for online classes, and what is your main goal? With this, you will build a mindset that keeps you on track even when so many distractions pull you away from the classes.
Assume it's a job
Typically, most people don't attend their jobs because they love them. They turn up because of the reward linked to them. This is the reward that makes them persevere through deadlines and pressures at the workplace. Similarly, reflect on your reward; what do you want to gain at the end of your study? Is it the knowledge or the certificate to open your career doors? With this picture in mind, nobody will remind you to turn up for the classes and do your assignments. Put that zeal to fulfil your dreams. It is your work to absorb the knowledge, do the assignments on time, and reach out to your tutors for guidance and clarification. Give your desk the respect it deserves as your workplace. You should note down your work every day and access it yourself.


Are you in need of a high-quality, 100% plagiarism free essay or online class help?
Place your order and get 100% original work.
Draft a Study Plan
Create a plan for every semester as per the calendar of your course. What must you achieve before which dates? For instance, I must have gone through the first two course topics and attempted the first assignment within the first month. The plan does not only keep you in check but also commits you to the dream. You may set a content or time management plan to guide you through the course.
Observe your time management
This point has two perspectives: how you manage the course throughout the semester and your time for every study session. Estimate the time needed to perform certain tasks and set deadlines. How much time do you need to spend on the unit per day to complete the unit without pressure? How are you going to spread your assignments and practicals so that you have ample time to review your coursework towards the end of the course? The study plan makes you consistent with your study so that you can subdivide your content into small amounts that you can easily absorb for long-term memory.
Reserve a silent place for your studies
While you may be a focused and well-organized student, external factors such as noise can affect your studies. You need to schedule your online classes in a quiet place or choose a time when everyone else is away from your desk. Learning needs a relaxed mind and a peaceful space with minimum distractions. Make everyone aware of the study spot and when you start the online lessons so they can give you the needed space.
Avoid distractions
Your phone, television, or radio can distract your studies greatly. Ensure that they are silent or choose the time when no one is likely to call you. If you have children, choose a time when they are either asleep or away at school. While you may want to study with them, you will realize that most of the time is spent helping them do their homework or explaining what you are doing. In addition, avoid social media such as Facebook and Twitter. These black holes will likely steal your time by diverting your mind into the fun or discussions on their platforms. Eliminating all these distractions will give you a better understanding of the course and save time for study since you can focus on it.
Utilize the Online Resources
The online space is rich with information resources. In the places you don't understand, feel free to consult the university's online libraries, online tutors, and online writing centres, who will help you with the assignments. Do not struggle with complicated assignments; you can seek help online and successfully hit your deadlines.
Connect with Others on the Same Goal
Sometimes studying alone can be monotonous. You need accountability partners and other learners on the same course to keep you going. You may create online study groups where you can seek help in challenging topics and engage them in your research. This is a great strategy to learn more than what is at your disposal, as you are able to know what they learned and how they understood different concepts.
Take notes
Just like in traditional physical classes, you need short notes to capture the main points. The simplified notes will help you anytime you need quick confirmations. For instance, you may remember a point you didn't understand at the end of the online class. In this case, the notes will be an important map to help you remember and retain the information.
Lastly, you must be mentally engaged in the course, browse intelligently and seek information only from the approved sources. Make the study enjoyable and take breaks to refresh your mind for more content absorption. Where the topics are too large, break them into small blocks that you can understand, say 30 minutes sessions after which you can take a break and proceed with the next block. It is also important to note that a healthy study plan needs a healthy learner. So keep healthy.

---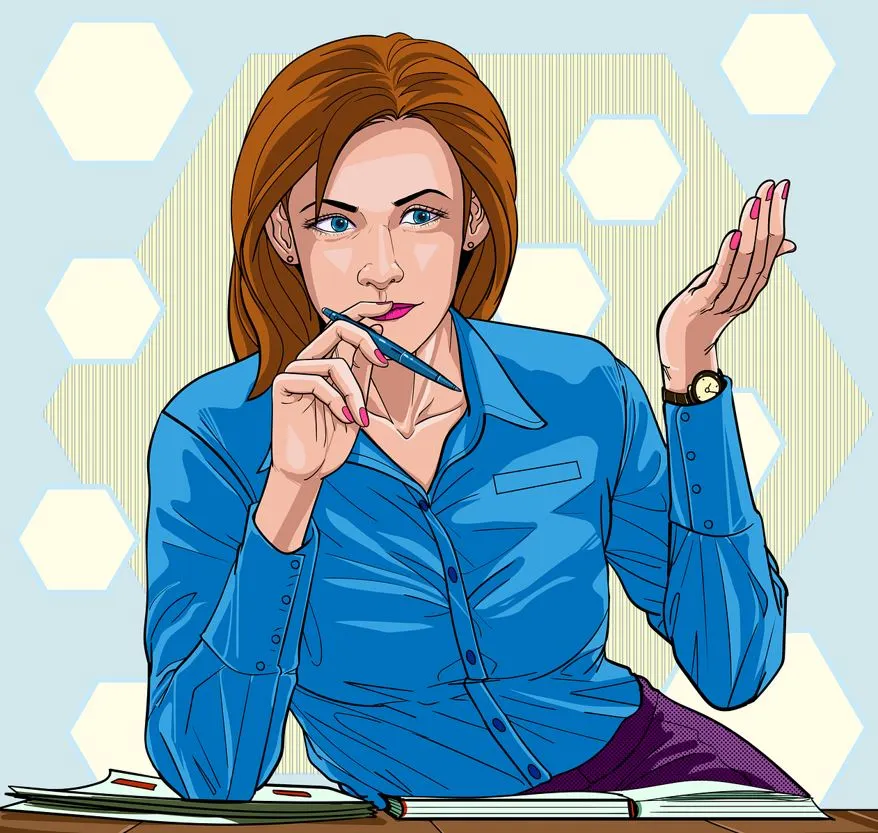 Meet the author
By
Melanie
Melanie is a seasoned writer with more than 8 years of experience. She is passionate about academia and works off the clock to ensure she write the topnotch content for her readers.