How to Overcome Challenges of Online Learning - Prime Tips
Updated:

We all know about the positive impacts that online learning has brought into our lives. Also, we know many of the challenges of using this type of learning. But do you know how to overcome these challenges? What are the best tips and tricks to use?
If you are looking for ways to overcome the most widespread online learning issues, then buckle up. This guide will delve deeper into these strategies. Note that you can place an order with us if you want a professional to assist you with any coursework.
Specifically, the guide will start by offering a snapshot of what online learning is, then touch on the challenges faced and several ways of overcoming these online learning challenges.


Are you in need of a high-quality, 100% plagiarism free essay or online class help?
Place your order and get 100% original work.
What Is Online Learning?
Online learning is a mode of education where students learn a course over the internet. It can take many forms, such as the learner taking a self-paced course or engaging in an online classroom.
It is also known as distance learning and can be synchronous or asynchronous. In synchronous, the learner engages with the teacher in real-time, mainly facilitated by video-conferencing tools such as Zoom and Google Meet. Whereas in asynchronous, videos and other learning materials are available on the internet, where the students can access them at any time.
Without much ado, below are some of the excellent ways to overcome the challenges of distance learning.
1. Understand the Course
The three typical challenges in an online course revolve around its structure, future, and accessibility to disabled people. Below are the tips for overcoming these three challenges.
A. Comprehend the Course Structure
A common challenge is that some students are scared about the course expectations of distance learning. It mainly happens when students drastically switch from physical classes to online ones. Some of the reasons that make them get scared are:
They are unsure how a group presentation they were part of will continue.
They don't know how the newly introduced online classes will proceed, whether synchronous or
An effective solution to overcome this issue is that students should be proactive. They should ask their lecturers or the relevant authority questions if they have any concerns. Keeping quiet will only make your confusion worse.
B. Explore the Program's Future
Use the following strategy if a physical class has been transformed into an online class and you are not a good online learner.
Consult the student support services or adviser. Ask what the future holds. For instance, if other classes will be transformed or how long the online class will last.
C. Research the Course's Accessibility to the Disabled People
Some learners have problems with online classes due to certain learning difficulties or disabilities—for instance, sight and hearing impairment.
The best way to overcome this challenge is to confirm the online course you are taking will accommodate individuals with special needs. Most of the platforms have mentioned this on their website. Make sure to read about it before paying for the course.
2. Enhance Your Study Method
All these online learning challenges may eventually lead to a major issue: a decline in your grades. In other cases, it can be brought by other causes. So, what do you do to tackle this online learning challenge?
You can learn how to become a successful online learner.
You can place an order with us, and we'll give you the assistance you need. We can offer you answers for any assignment or solve your coursework problems. Our academic experts are available around the clock. Anytime that is convenient for you is convenient to us.
3. Deal with Technical Issues
Technical issues are bound to happen when taking an online course. The key reason technical problems are common is that distance learning depends on technological aspects, from computer infrastructure, to software (such as the online learning platform and video conferencing tools) and internet connection.
Luckily, there are tactics you can use to fix technical issues or prevent them from happening.
Make sure your applications are up-to-date.
Install or use optical fiber-based connections as they are more efficient and dependable.
Stay in touch with the instructor via emails and messaging platforms and inform them when this issue happens. They may record the class discussion and make it available to you.
Contact your institution's technical support when encountering issues with the online learning platform.
4. Eliminate Distractions
Many aspects bring about disruptions when we are in distance learning. It includes phones, television, family/roommates, pets, and others. Use the tactics below to get rid of distractions.
Create a learning space free from noise and disturbances from family/roommates or even pets.
Inform your family/roommates about your online learning sessions.
Use productivity techniques and apps (we have written a guide on how can you make online learning sessions more productive. Go through it to understand these strategies).
Turn off or put away your phone, television, etc.
5. Motivate Yourself
We tend to lose motivation when we are learning from home. Some of the reasons that contribute to this are:
Lack of face-to-face communication.
The feeling of isolation.
Our home's atmosphere doesn't get us into the mindset.
The strategies to overcome a lack of motivation are:
Design your study space as you see fit.
Create a list of what motivates you and place it where you'll constantly see it. You can pin it on the wall or make it a wallpaper for your phone.
6. Manage Fatigue and Exhaustion
Constant use of a computer makes us get fatigued. This is more prevalent in children. The best ways of overcoming this distance learning problem are:
Taking a break: Don't exert your eyes again during a break. So, stay away from watching television. Some good ways to revamp are to engage in physical activity – aerobics, relaxing yoga, and stretching – or walking.
Having a good sleep: Sleep more than 7 hours to rest well.
7. Enhance Digital Literacy
Another challenge students face is not being up to speed with the online learning platform. This causes a headache for them as they don't know how to navigate the platform. Below is what you can do to solve this issue.
Learn beforehand about the basics of online learning platforms. The platforms you will greatly use are the online learning app, video conferencing tools, and search engines like Google. Find tutorials about them and learn their basics. Consult your school's technical support team if you can't find tutorials.
Rehearse using the online platforms before you start the online class.
8. Invest in Quality Devices
The pandemic brought an unexpected education shift from physical to online classes. A good number of students were not prepared for this as they didn't have the technical devices to engage in this type of learning. If you are facing this challenge, don't worry. Here are some strategies they utilized to cope with this issue which you, too, can use:
Look for public spaces, libraries, or computer cafes where you can pay to use the equipment or internet connections. Keep in mind that you will face several distractions in these settings, so be prepared for how you'll handle them.
Borrow the devices from your friends or family.
9. Prevent and Manage Health Problems
Spending long hours on our computers leads to tons of health complications if due care is not observed. Many of these issues can be avoided by doing the following:
Sit with a good posture: Ensure you sit upright on your chair to avoid back and neck problems.
Use blue-light filtering or anti-glare glasses to protect your eyes from the rays coming from your computer screen.
Adjust the screen of your laptop/computer to have a comfortable eye level.
Speaking of health, we have academic experts in the health field who offer quality answers for any coursework (assignments, quizzes, and tests) on any platform, such as iHuman, Coursera, Khan Academy, etc. Just place an order with us to get the answers.
10. Seek Alternatives to Physical Interaction
A good number of students learn better when they have face-to-face interactions with their instructors and classmates. In addition, others (mainly those in the science fields) prefer playing with the laboratory apparatus to understand the mechanisms better. Although physical connections are not possible in distance learning, students can do the following to at least have a taste of these connections:
Use video conferencing tools to interact with others. A more awesome choice is to form a virtual study group.
They can purchase the lab apparatus and do the tests at home. Some courses, like those of Straighterline, allow this.
11. Get a Support System
Many reports have been publicized that online learning causes an alarming rate of mental issues among students due to the learner feeling isolated. We all need human contact to improve our well-being, and this kind of learning impairs us from achieving contact. Consequently, many online learners suffer from other body health issues, like panic attacks and anxiety.
Fortunately, you can implement the following tips to overcome this feeling of isolation.
Network with your classmates. Look for students with similar features and arrange how you will physically connect with them.
Form a support system. Find people going through the same online learning challenges (if it's a health issue or any other) as you and form a support system.
12. Effectively Deal with Fast-Paced Courses
In other instances, your instructor may go through the online course fast. This is still common, even in physical classes. So, how do you overcome this challenge? Simple.
Speak out: Air out your concerns to the instructor. We understand that It's hard for some students to speak out, but we are here to tell you not to worry about it. Lecturers know that some students may fall behind, and they will more than gladly assist you. Learning by yourself will consume more time and directly impact your learning goals.
Place an order with us: You can reach out to us, and we will help you with any issue. We have a large pool of immensely qualified and experienced experts for any discipline who can work on your assignments or provide you with tutoring services.
13. Seek Timely Responses
Most of the time, you'll find that you send emails to your instructor or use other asynchronous means when asking a question. The limitation of using these communication means is that getting responses takes a long time. Use the following tactics to overcome this challenge of delayed response.
Ask questions when the instructor discusses a topic during a class video call.
Use a live chat if it is available. Communication is faster on this platform.
Start working on the coursework before the due date to beat the deadline, even if the response takes time to be delivered.
Frequently Asked Questions
1. What Are the Main Drawbacks of E-Learning?
The key downsides of online learning are:
Technical issues.
Lack of motivation.
Lack of physical interactions.
2. Can Someone Help Me to Get Good Grades in Online Learning?
Yes, we have experts in your (every) field that can assist you. Simply place an order with us, and we'll assign one of our experts to your task. We are available 24/7, charge the friendliest prices in the market, are deadline driven, and deliver over and beyond your expectations.
3. What Is Online Education Missing?
Online education lacks two key things: physical interaction and motivation/concentration. If you have difficulty coping with these challenges, then use the following tips. Interact with others via video conferencing or set up physical meet-ups with them. For the motivation issue, you can create a poster on what motivates you and put it on your wall or your phone's wallpaper. In case you are facing other problems, go through this article; we have mentioned many problems of online learning and how to overcome them.
On A Final Note
You are going to come across challenges in the online learning arena. That's a fact. You thus need to know the tips on how to overcome these challenges to achieve online learning success. The good thing is that you don't need any other resource besides this article to learn these tips. This article has listed 15 main challenges students face in online learning and tactics they can use for each challenge. Remember, you can place an order with us if you need assistance with your coursework for an online class.

---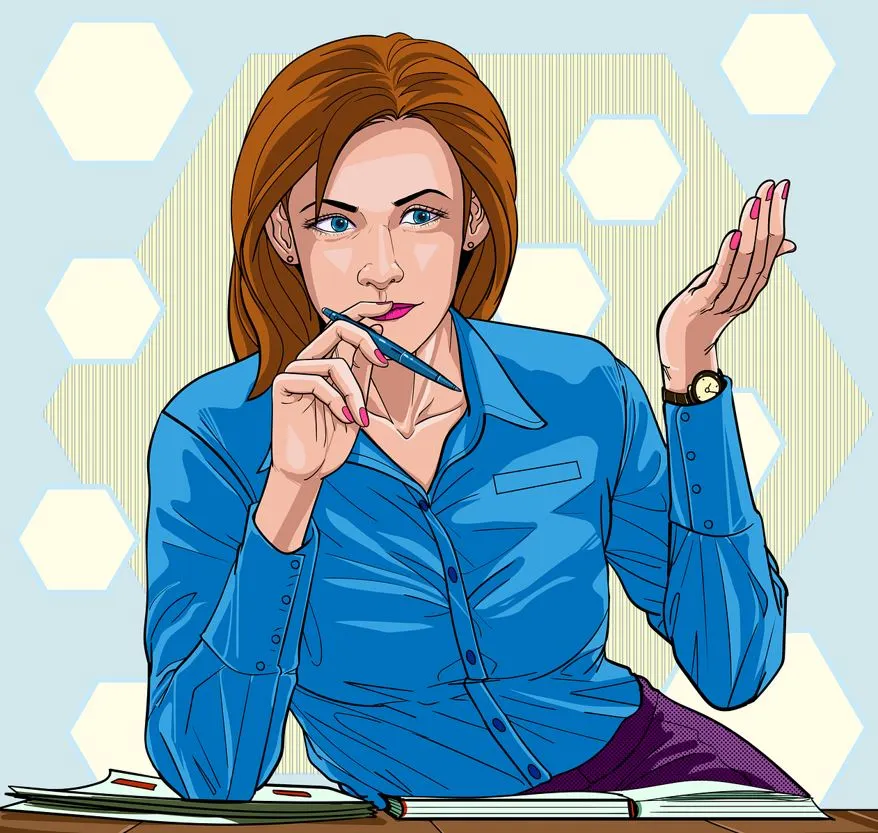 Meet the author
By
Melanie
Melanie is a seasoned writer with more than 8 years of experience. She is passionate about academia and works off the clock to ensure she write the topnotch content for her readers.