How Can You Make Online Learning Sessions More Productive - Tips
Updated:

Staying disciplined and motivated throughout an online course is a skill that only a few students have mastered. Too many distractions exist that considerably affect the productivity of online learners.
We all know what happens when we are not productive in the academic realm; we become doomed. We submit assignments late; we don't participate actively in online discussions. The end result is that our grades suffer or we cannot complete the course.
So, one of the proven tactics of acing an online course is to be productive. Read on to understand how you can make online learning sessions more productive. If you want someone to assist you with your online coursework, place an order with us and get instant help and quality services.


Are you in need of a high-quality, 100% plagiarism free essay or online class help?
Place your order and get 100% original work.
What Is Online Learning?
Let's take a minute first to understand what online learning is before we talk about productivity tips.
Online learning is the process of acquiring knowledge by taking advantage of electronic media and technologies. It goes by other names, such as distance learning and electronic learning (E-learning). You'll use the internet when performing online learning, and you can find everything from short courses, to practice tests and degrees. Searching for credible institutions to study is vital, so you must do deep research.
Without much ado, below are 18 expert tips you can easily implement to make your online learning more productive.
1. Make an Effective Study Area
One surest way to boost your productivity is setting aside a study area that has peace and is devoid of disturbances. Find an exclusive room or space in your house where you can isolate your study from other aspects of your life, like personal and professional.
Avoid using your sofa or bed as your studying apparatus. Create or choose an area or apparatus you do not use to do your daily activities. Doing this will keep your mind focused.
2. Form A Schedule and Strictly Follow It
Having an effective study area is not enough to achieve optimal productivity. You need to create a schedule that will guide your online learning process. The benefits of a schedule are:
You reduce procrastination.
You accomplish more.
Some tips for forming a schedule that will work for you are understanding how you learn best, then creating a schedule catered to that. Set aside time for breaks and resting; our minds cannot work for many hours continuously.
3. Eliminate Distractions
You are bound to encounter several distractions when engaging in an online course. To be productive, you must utilize the available time well. So, instead of waiting for distractions to occur, block them from happening.
The widespread ways of preventing distractions are
Switch off your phone or put it in a different room.
Turn off the
Tell your family or roommates about your study plan.
4. Begin with Challenging Tasks
Ensure you have a list of the goals of each study session. It includes the material to read and assignments and tests to do. Put the hardest tasks on top, then start working on them. It is because we are most motivated and committed during the first few minutes.
Check out our homework writing tips to understand how to handle your assignments and exams efficiently.
5. Focus On One Task at A Time
Focusing on many tasks in a moment brings numerous issues. You will miss important aspects, get confused, and others. So, if you like to prepare a meal while attending an online class, consider refraining from it if you want to take your productivity to another level.
Giving a single task your undivided attention works wonders; you'll fully comprehend what is being discussed.
6. Improve Your Time Management Skills
All the tips in this guide are meaningless if your time management skill is below average. This skill will assist you in the following:
Staying organized.
Avoiding procrastination.
Tackling issues related to online learning.
Excellent time management skills will make you attend all online classes and beat deadlines. In short, your online productivity will go through the ceiling.
7. Learn Fundamental Online Platforms
Imagine you are motivated enough for online learning but not conversant with online learning platforms. How do you think your productivity will be? A wild guess is that you won't be optimally productive as you will get stuck in many instances: you'll waste much time thinking where to press to get certain features and achieve a certain objective.
What are we trying to tell you? Learn as much as you can about the basic platforms you will be using, mainly the online learning platform, and how to become proficient in googling (it's not a walk in the park as a great fold of students thinks).
8. Leverage On Productivity Apps
Phones have their pros and cons in online learning. Even though they have the potential to cause immense distractions, they can be useful. One way they can serve you is by using them to manage productivity apps.
On the ZD Net website, you can find tons of productivity apps that will significantly assist you in online learning sessions. Some useful impacts on learners are that they help manage to-do lists and stay focused and motivated.
9. Keep Your Online Learning Tools Up to Date
An updated technology is more efficient in its operations than an outdated one. For instance, updated browsers open faster and stronger, and more reliable internet connections facilitate faster uploading and downloading of attachments.
So, to ensure productivity at its best, make sure all your technologies are updated and are the best quality. It includes the online learning platform and browsers, internet connection, etc.
Speaking of technologies, keep in mind that we offer information system homework help. Click the link provided to understand how we can help you in this field and what you need to do to get the help.
10. Pick The Best Learning Option
You can use multiple ways to learn. For instance, reading textbooks, listening, or watching videos. Everyone has a way that they learn best. Look for the way that suits you and use it.
In the era we are in, you can easily find any resource for any of the above three approaches on the internet.
11. Take Notes Well
Notes play a huge role when we are learning. They help us remember key details, improve analysis, and perfect our attention. So, understand the best ways to take notes to become highly productive.
One trick is rewinding and pausing a video lecture to be able to jog down key details of the online course.
12. Take Initiative
Taking initiative is as simple as saying you need to be proactive. Don't be a quiet learner. Communicate with your lecturers and classmates regularly. Constant communication with your lecturer is advantageous. You will reap the most from the course and stand out from your classmates; your lecturer will admire you more.
Thus, if you need clarification, have a problem, or are looking for someone to guide you in improving, your lecturer is the best person to help. Approach your lecturer and explain your problem. They will gladly help. Always have a professional attitude when interacting with the lecturer or your peers.
13. Create Virtual Study Groups
Pursuing an online course does not mean that you cannot have study groups. All you need to do is form virtual groups, and luckily, almost all online learning platforms support this type of group.
Study groups are beneficial in many ways.
You will get help with your assignments.
The group assists you in understanding new learning and note-taking techniques.
You can collaborate on projects.
Having friends you can talk to boosts your mental health, e
14. Look After Yourself
You can't be productive if your body is in poor health. So, your mental and physical health needs to be one of your top priorities if you want to be at your best. Some self-care practices that have an amazing impact on your health are:
Consuming a healthy diet.
Exercising frequently.
Getting enough sleep.
Taking adequate water.
Forming good relationships with others and setting enough time for socializing with them.
In addition to enhancing your productivity when you engage in these practices, you also become more blissful and greatly reduce the chances of burnout that might happen to you.
15. Observe Your Time and Tasks
We become more productive by monitoring our time and setting deadlines for our tasks. So, before you begin a task, approximate the time you will use to complete it and give it your best to finish in that duration.
Proper tracking of your time and tasks will greatly assist you in understanding what wastes your time or makes you procrastinate and the changes needed to make you effective.
Keep in mind that we offer academic writing help and other coursework. Just place an order with us if you need our experts to offer you a hand.
16. Listen to Music While Studying
Listening to a certain genre of music makes us more engaged in what we are doing. Several pieces of research show that classical music is one of the best; at times, it depends on the individual. In case classical music is not working for you, listen to the genre that fascinates you.
Another good choice is video game music. This type has been studied and modified to keep gamers concentrated in the game. You may use platforms like Spotify to listen to any of these songs. In addition, you can find all types of playlists on this platform, such as calming songs and those focused on mood.
Also, note that listening to music relieves stress and improves brain activity.
17. Reward Yourself
Has someone ever rewarded you, and because of the reward, you pushed yourself more, and achieved more? That's the power of rewards. It is one of the best ways to help one grow. It significantly improves motivation and discipline.
Therefore, give yourself rewards when you accomplish certain objectives. A reward can be anything nice. For small objectives, you can get yourself a snack. You can buy a present or take yourself out for a movie for bigger objectives.
Frequently Asked Questions
1. Who Can Help Me with My Online Class?
We can. Our team comprises academic experts from all fields that are immensely experienced and have a good reputation for delivering remarkable services. We can handle your entire online class or a specific assignment or test. We are available around the clock, and we offer the friendliest prices. Simply place an order with us if there is a course or topic that is tripping you up, and we'll assist you in scoring big and great.
2. Is Online Learning Better Than a Classroom Setting?
Online learning is not better than a classroom class if you look at them from a general perspective. Nonetheless, online learning is better in certain features, and worse in others. For instance, online classes are more flexible and affordable and can be done from any geographical location. The drawback of e-learning is that it requires a higher degree of motivation and discipline.
3. What Are the Factors That Increase Productivity?
The key factors for boosting productivity are:
Discipline
Paying attention
Setting goals
Time management
Good health and wellbeing
4. How Can I Increase My Productivity While Studying?
You can boost your productivity in several ways. Some strategies include creating a study area and schedule, improving time management skills, caring for your health, and actively participating in class. Go through this guide to learn these tips in detail, plus other tips you can use. You can contact us if you need an expert to help you do your assignment.
On A Final Note
Do you want to finish your online course with the best score? Then, you need to be productive. There is no single strategy for becoming optimally productive. You need to change several aspects of your life. This guide has focused on the best tactics proven by researchers and students around the globe. Read these tactics, implement them, then wait for your productivity levels to reach new heights. If something else is blocking you from getting your dream grade, we have good news. Place an order with us, and our experts will do your coursework for you, and you'll get the grade you have always wanted.

---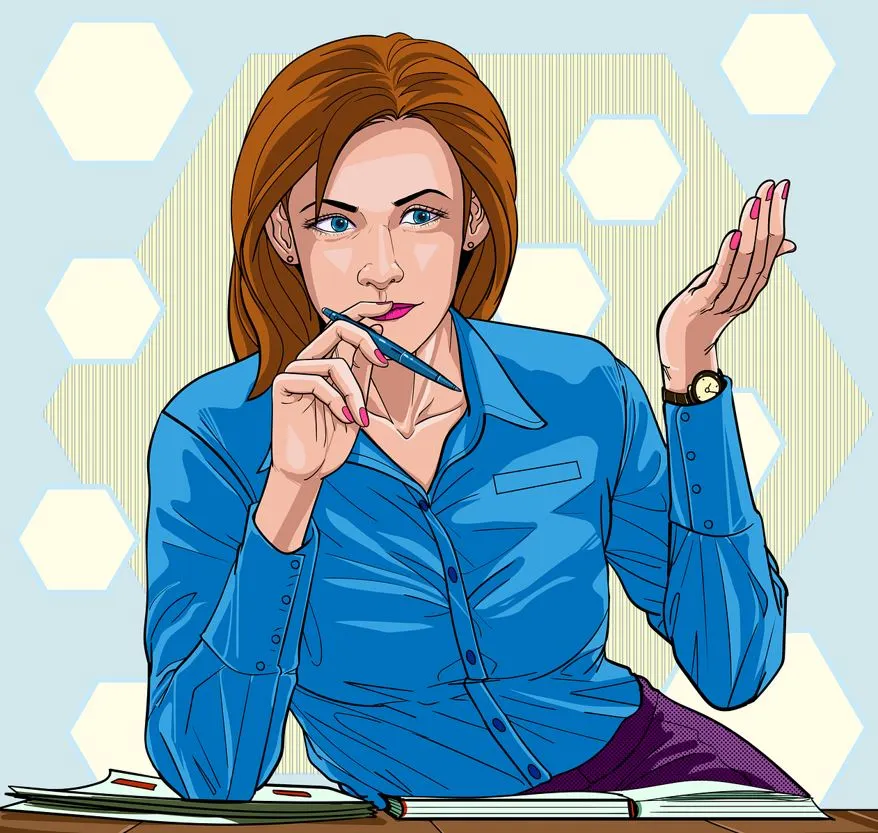 Meet the author
By
Melanie
Melanie is a seasoned writer with more than 8 years of experience. She is passionate about academia and works off the clock to ensure she write the topnotch content for her readers.