How to Pass and Prepare GED Tests
Updated:

Are you preparing for an online GED test? Do you have the skills required to take the GED test online? If you doubt your capability to pass, we will make this easy for you. We have prepared great tutorials to help you easily prepare and revise the subjects.
Our tutors will provide personalized help for your study issues. Our GED practice tests are of a high standard and follow the curriculum regulations. Again, we have captured all the tricks necessary for you to pass the GED tests. So, don't keep postponing your tests; consult us and let us assist you in revising.
This guide defines GED tests, gives tips on how to revise for GED tests, provides an outline of the examined subjects, and answers some questions.


Are you in need of a high-quality, 100% plagiarism free essay or online class help?
Place your order and get 100% original work.
How to Prepare for the GED Test
Learn the GED course material
Work backward, choose a date for the test
Allocate study time for each subject
Test your readiness for the test – take practice tests for each sector
Use the results to dictate the rest of study time
What is the GED Test?
This test, commonly known as GED, means general educational development test, a standard test in the United States. This test aims to help those who didn't graduate with a high school diploma. This test exists as a way of giving everyone a chance to change their lives.
GED test started way back in 1942 after the Second World War, though it was meant to help the uneducated and unskilled soldiers from the battlefield. This test certification is accepted throughout the United States, and the exams are available throughout the year.
What's the Purpose of the GED Test?
GED helps people get credentials comparable to a highschooler diploma. The certifications give you a chance either in the working environment or to advance your education. All the institutions of higher learning accept the GED certification and even different careers.
Where Can You Access the GED Tests?
The test is available only in all the states though under specific centers. However, you can access the study materials and exams online. One can therefore access the exam from anywhere and complete the tests within a 3-month timeline. However, you need to pay for the test; the fee varies with your state.
Preparations for the GED Tests
Observe the steps below to help you prepare for the tests:
1. Outline the GED Examined Areas
The GED test examines students in five broad categories. Each section has 40-50 multiple-choice questions except for math and writing. Math usually has constructed answer questions while writing essays. The five categories of this test include:
Science
Social studies
Reading
Mathematics
Writing
So, what is the content of the subjects? Science covers three sections, life, physical and earth, and space science. This paper takes 90 minutes to complete the long multiple-choice questions. Another subject is mathematics, which takes 115 minutes to complete, with 50 questions, multiple choice, and constructed answers. This paper contains number operations, geometry, statistics, algebra, function, and patterns.
The other detailed paper is about reasoning through language arts. It has multiple-choice and essay sections. This paper has a lot of writing tasks and takes 150 minutes to complete. Finally, the last paper is social studies which takes 70 minutes. It examines various issues like historical events.
2. Find Out The Exact Test Dates
Check out the GED test dates for you to form a study schedule. Be sure to choose a date with ample revision time. You can register and select a test date online through the GED website.
3. Allocate Study Time
Work on a study schedule that is effective for you. Ensure you focus on your weak areas through revision and practice questions. Under each category, outline what you have covered and what needs ample time. Then brush up on all the concepts with review questions.
There is an online platform that can help you revise, like Coursera, with tutorials and topical questions. You can consider it and request our Coursera answers when needed.
4. Test Your Readiness for the Test
A few select sample questions are listed on the GED site; these questions are free and can help gauge your understanding. Again you can also check other online platforms with GED test practice questions, though some are very costly.
However, you can also consult our tutors at affordable rates, and we will surely guide you. We have top-class coursework help that guarantees students value for their money.
5. Use the Results to Finalize Your Revision
After the practice test results, then focus on your weak subjects. Examine why you have failed in that section and seek help. Our tutors will gladly assist you when you contact them.
What to Do During the Exam Time?
A few days before the exam and even during the exam time, be sure to observe the following techniques advised in our how to study math college course article:
Ensure you eat and rest well – your brain needs enough time to relax so that you can concentrate during exam time. If you are sleepy and exhausted, you will get confused
Avoid pressure and panic – if you have prepared well for the exam, you shouldn't worry. Panicking will stress your mind, and this can negatively affect your performance.
Be conscious of the test time limit – before answering the questions, read all the instructions carefully and note the time scheduled for all the sections. This strategy will help you allocate time for each question and review answers before submission.
Evaluate all the questions and choose the easy ones first. Handling the questions you know motivates your mind, increasing your concentration on complex problems. You also save time that you will use to strategize on the challenging ones.
Save some extra time for review – this tip is very important, especially in the writing section. This paper tests grammar, spelling, and fluency, like the essay section. Therefore, proofread your work to ensure it follows all the set standards.
What Should You Expect in the GED Tests?
These tests comprise four testing areas: reasoning, mathematics, science, language arts, and social studies. You must pay all four sections to earn certification; each test is separate.
All the areas have different questions: multiple choice, fill-in-the-blank, hot spot, drag and drop, and short answer.
Social Studies
The subject measures your understanding of economics, civics, geography, and US history concepts. The units are common in all United States high schools and have 50 questions covering economics, civics, geography, and US history. Again, another area has a passage, and you should justify your answers.
The questions are distributed as follows:
Geography – 15%
History( US or Canada) 25%, World 15%
Civics and government – 25%
Economics – 20%
Math
The math section in the GED test handles algebra, graphs, functions, and math quantities. Almost half of the test covers algebra, and the other partly addresses quantitative problem-solving.
This paper has two 25 questions sections. The test covers the content as follows:
Number operations and number sense – 20-30%
Measurements and geometry – 20 – 30%
Data analysis, statistics, and probability – 20- 30%
Science
Covers three sections as follows:
Physics and chemistry – cover 35%
Life sciences – covers 45%
Earth and space science – covers 20%
NB: For math and science, you should carry a calculator.
Reasoning through Language Arts
This subject has 40 multiple-choice questions on passages from fiction, 75%, and non-fiction, 25%. Fiction questions will include some genres, such as poetry, prose fiction, and drama, and non-fiction covers non-fiction prose, critical reviews of visuals or performing arts, etc.
The writing test past has 50 multiple-choice questions and an assigned essay. The multiple questions cover the following:
Organization – 15%
Sentence structure – 30%
Usage – 30%
Mechanics – 25%
The two sections of writing combined give a score for writing.
What is the Grading System of the GED?
The GED test has four subject areas, as mentioned above. The language arts exam has two sections, reading and writing, and each should score 100 and 200. You need at least 145 marks for each of the four subjects to pass the test and achieve a GED diploma. So, the qualifications are pass mark(high school equivalent), college-ready level, and college-ready plus credit score. Here are more details on the scores:
To get a pass, you should have at least 145 points on each of the four modules
For US students to apply for any college, they should achieve 165-170 points on any given test module
If you want to apply to college and get credit, you should have 175 points plus on any subject
Frequently Asked Questions
Where Can I Take My GED Test?
You can decide to take the GED test online or in person. There are many in-person exam centers, and you choose the one nearest to your location. The centers are usually monitored, and there are some rules to follow in each area. Only exam tools and stationery are allowed when going to the exam room.
For an online exam, you will also be monitored and recorded during the exam. You will need a functional webcam, good internet connectivity, and a private workspace with four walls without interference.
Are There Free GED Test Online?
No, GED test exams aren't free; you must pay for each section to access them. The test fee varies with the state, and you can get the details on the GED site. For instance, these are the fees for the following states:
Alabama – $36 per subject
California – 41
Arkansas – $ 36
Kansas – $39
Washington – $36
Why is it So Hard to Pass the GED Test?
Ged test questions aren't so hard; it depends on your mentality and preparedness. If you fail to use your time well to study and familiarize yourself with the practice questions, then you will have a rough time in the exam room.
However, if you prepare well, you are sure to pass. Apply all the tips we have explained above, and you will be one step ahead of the others. In case you need more help, were are just a call away.
Which are the GED Test Regulations?
You should adhere to the following exam regulations:
Taking the exam online
You get scores the same day
You get a personalized score report
You get a transcript and diploma
You can retake the exam right away
Taking the exam at the testing center
All the conditions are similar to someone taking from home except;
You take the exam at the testing center
You get two discounted retakes per subject
However, these rules may vary depending on your area.
Which GED test is Easy to Handle?
Students mostly have higher scores in sciences, which indicates it's the easiest subject. However, this doesn't mean the others aren't easy; it all depends on your understanding of the content. Science mostly tests major aspects of your reasoning. But the others, like math and language, require calculations, accuracy, writing skills, reasoning, grammar, and more.
Where Can I Get GED Help?
We are the best platform that offers online self-paced tutorial sessions for GED students. We have experts in all the subject areas. Our tutors have great experience and create a good rapport with our clients. They know all the curriculum standards; therefore, you won't get less than quality and professional help. Therefore, don't wallow in your stress anymore; place an order with us today.
In a Nut Shell
Self-confidence should come first when preparing for the GED test. Don't keep listening to the myths out there than GED exams are hard; otherwise, this will break your heart, and you will fail. Next, you should gather the relevant information concerning the test dates and start making preparations. Choose the dates that are most convenient and, more so, one that offers enough study time.
Also, apply all the revision tips above, and you will pass. Practice as much as possible, and don't hesitate to ask for help when stranded.

---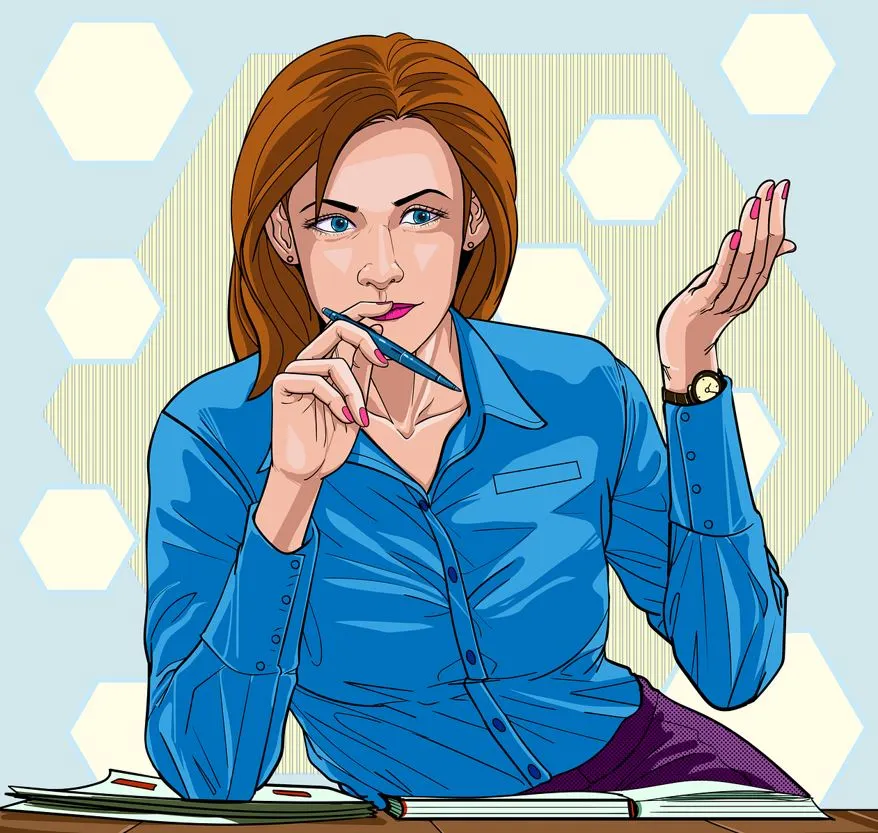 Meet the author
By
Melanie
Melanie is a seasoned writer with more than 8 years of experience. She is passionate about academia and works off the clock to ensure she write the topnotch content for her readers.