How To Write A Personal Statement For Nursing
Updated:

Have you been eagerly waiting for a chance to enter the nursing program of your dreams but have no idea how to write a personal statement for nursing? Well, worry no more because this guide will offer information on the best format, tips, and an example to get you started.
What Format Should A Personal Statement For Nursing Use?
For students seeking to enter a top nursing program, a good personal statement is essential. This is because it contains details such as one's working history, passion, grades, and more that help the committee make a proper selection. As such, you should use this paper to explain why you would make a good fit for the program in question. This should be done in a clear and coherent format with the following sections and some examples:
1. Introduction
This section should focus on how you got here and what inspires you. It should contain background information on you as a person, such as:


Are you in need of a high-quality, 100% plagiarism free essay or online class help?
Place your order and get 100% original work.
How you gained an interest in nursing
Why you want to be a nurse
What will you do with your nursing certification
Below is an example of how to write a personal statement for nursing, with a focus on the introduction:
"Growing up, one of my favorite things to do was play with my dolls. These inanimate objects brought me great pleasure as I could make up storylines for them, escaping into a fantasy world. Over time, I gained an interest in "treating" my dolls when they were damaged. In my teen years, I developed a keen interest in science subjects such as biology. I also realized that I have a passion for taking care of my siblings and family members whenever they would get sick, leading me to develop an interest in nursing. Meeting nurses and other medical professionals also helped me decide to pursue a career in nursing. I also saw the numerous benefits of medical care, and promptly decided to become a nurse."
If you would like a similarly personal statement for a nursing introduction, place an order today for our expert services in case you are wondering how to write a personal statement for nursing.
We also have articles that offer more insight into other topics, like our guide on how long should a college essay be.
2. Body
The body is the largest section of your personal statement and divulges data such as:
How has your experience grown your interest in nursing
Why you chose this program
Your achievements and why they make you a good fit for the program
Here is an example of how to write a personal statement body for nursing:
"Five years ago I began studying nursing and two years later I got an internship at the local hospital. During this period, I got to work with patients in different wards ranging from pediatrics to critical care, thus expanding my knowledge of patient care. This internship role also helped me gain a lot of practical experience that helped me grow financially. It also helped me understand diverse patients and their needs, as well as the value of empathy for healthcare workers."
3. Conclusion
This is the final part of a personal statement and is the section that can determine whether you secure the position. It should contain the following:
Your vision for your future
What value you'll bring to the program
Reinforce why you'll be a good fit for the program
"UCLA is a renowned institute that helps students secure excellent training and subsequently, a good job. If granted this opportunity, I would work to achieve the school's goal of becoming a well-rounded nursing professional as well as learn how to handle clients and guide them to a better recovery. With the excellent facilities your institution offers, I will be sure to gather several useful insights on how to handle clinical trials or research that lead to new treatments. As such, I know that at the end of the program, I will have grown into a skilled professional that prioritizes patient wellbeing and recovery."
Delivering a similar essay in terms of quality is likely to increase your chances of getting accepted into a nursing program, but now that you know how to handle a personal statement for nursing, your new instructors will require you to handle different types of essays throughout the program. As such, you can look into our other informative articles, such as how to write a medical college research paper.
However, you may be wondering what to look for in a good nursing program, since you do not want to waste your efforts on a program you aren't satisfied with. Your nursing program of choice should have the following features:
A good graduation rate
Good pass rates for exams such as NCLEX-RN or NCLEX-LPN
How many of their graduates secure jobs
Their admission requirements and if you qualify
Ranking
Pricing of the program
If the program is registered and accredited as per state standards
5 Tips For A Winning Personal Statement For Nursing
As you may have noticed with essay writing, each genre has its own unique structure and purpose. This means that students need to employ different approaches to handle them. Some of the tips we could recommend for students searching for advice on how to write a personal statement for nursing are:
1. Be authentic
At this point, most individuals who stand a chance at entering the nursing program have the requisite technical skills. The committee wants an individual who can fit into the program, fulfill its needs, and contribute to the culture, be it through inquisitive research or community outreach. You need to be genuine and state which life experiences or personality traits make you the perfect candidate for the program.
2. Tell events in a chronological order
Since you are telling your story within a formal context, it is important to follow a chronological order that helps readers make sense of your story and the journey it describes. This is especially important for a personal statement for nursing as it looks into what has led to your decision to be a nurse. Following this format also helps the readers see how you grew as an individual and professional over time, which is integral to their decision.
3. Research on the institution
Each institution tends to focus on different fields. For example, some may focus on psychiatry while others invest their resources into pediatrics. As such, you need to understand what they offer and demonstrate how you can add value to the program. However, you may be applying to different programs, so you need to research the various programs offered and how each aligns with your interest. This point also ties in with our next one.
4. Follow the prompt (if provided)
Sometimes, a nursing program will have a prompt it requires potential students to write a personal statement on. In such cases, it is important for you (the student) to read through the prompt and understand it before you can proceed to write a personal statement. This is because you need to understand all the instructions and ensure you follow them.
5. Use our personal statement for nursing writing services
Not every student has the necessary skills and vocabulary to write a good personal statement. For this reason, some may choose to hire the services of an online tutor who knows how to write a personal statement for nursing. However, students may come across several options and wonder why to choose us.
Over the course of several months, we have gathered a large clientele, which attests to our skills on various review platforms you can look up with ease. Afterward, you can place an order for our personal statement writing help. However, if you would like more details, please view the next section.
About Our Services
Every company claims they are the best at what they do. Not us, because we actually prove it. As such, our advice on how to write a personal statement for nursing clearly shows our expertise leading to several orders. Clients who place an order with us often become repeat clients or refer others because we offer the following:
Free revisions-we do corrections or edits free of charge
Low prices- you place an order and state your price range, after which tutors can bid on it
Refunds-if you have unresolvable issues, you can contact us for a full refund
Diverse expertise-our experts can write a personal statement revolving around different topics such as biology, chemistry, literature, math, and more. We also offer advice on dealing with diverse genres, such as how to write a college research proposal.
Exam tutoring services: students can get specialized help to prepare for their exams. If you are interested in this, contact us with the topics you would like us to cover.
Many students ask us if nursing school is difficult since they are not sure if they can handle the exam. It depends on your passion and capabilities. If you are good at sciences such as biology, you will likely have an easier time. However, soft skills such as empathy are very valuable for nurses; hence anyone who puts in enough effort can succeed.
Frequently Asked Questions
1. What do nursing programs want in a candidate?
Many of them want a candidate who has the 6c's relevant to nursing. These are care, compassion, courage, competence, communication, and commitment. As such, your personal statement should demonstrate that you have these traits.
2. What should you include in a personal statement?
The following are the details to include in a personal statement for nursing:
Your volunteer activities
Unique characteristics
Skillset
Education level
Employment/internship experience
3. What basic knowledge are nurses expected to have?
For a start, nurses should have basic knowledge in the promotion, maintenance, and restoration of health as well as nutrition and dietetics. Over time; you will gain skills thanks to research and practical experience with patients.
4. What key skills do nurses need for success?
Nurses should have empathy, discipline, conflict resolution skills, passion, professionalism, critical thinking, teamwork, analytical thinking, communication skills, and more. Many of these cannot be taught, and most people will not make it in nursing unless they have the appropriate personality.
5. I did not successfully get into the nursing program. Do I need a degree to get a job in nursing?
No. Some nurses do not enter the field with a degree since some institutions will accept certifications for some positions. When you advance, you may also get the chance to attend a degree course to advance your skills.
6. I got into a nursing program but have no finances. What do I do?
Try to apply for financial aid. There are many scholarships, student loans, and grants available that you can win depending on your grades and circumstances, so don't hesitate to try.
7. What are the best nursing programs to study in 2023?
There are many nursing specializations, all of which offer job opportunities in many fields. However, the most popular are mental health, pediatrics, general nursing, midwifery, administration, and many more. These will be sure to help you secure a career.
In Summary
To sum it up, a personal statement is an essay written by a student seeking to enter a nursing program. As such, it is part of an application and can determine your entrance into an educational program. It uses a standard format with an introduction, body, and conclusion. However, a personal statement for nursing differs from others in that the contents revolve around one's career, passion for the program, and why they are a good fit for the institution. Since this paper can affect a student's future, many of them often seek advice on how to write a personal statement for nursing.
For a student needing further help on how to write a personal statement for nursing, it is important to implement tips that can improve your document. These include avoiding clichés, starting early, being authentic, and more. You may choose from the narrative or montage structure. If this is rather complicated for you, you can consider placing an order with personal statement writers like us. We offer quality, good pricing, revisions, and more, so don't hesitate to get started with us today.

---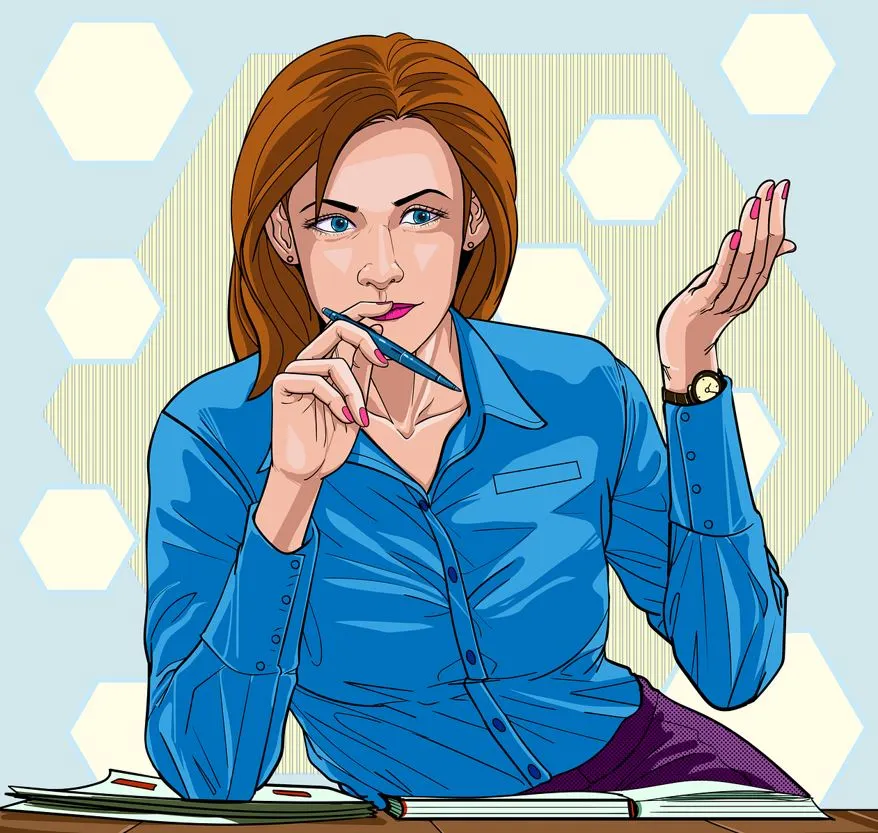 Meet the author
By
Melanie
Melanie is a seasoned writer with more than 8 years of experience. She is passionate about academia and works off the clock to ensure she write the topnotch content for her readers.