WileyPLUS Answers
Updated:
Are you a student looking for WileyPLUS Answers to take your learning experience to the next level? Homeworkmarket is here to help. We offer premium services for discerning clients looking for answers to WileyPLUS to enhance their grades using expert help. So please keep reading to find out more about our services in relation to the WileyPLUS platform.
What Is WileyPLUS?
WileyPLUS is an interactive platform that offers educational resources for both students and instructors. The online textbook resource supports several features, such as fusion with your LMS of choice, different learning styles, and a study buddy with personalized practice problems. As such, students can study and practice using this platform or place an order from sites like ours that offer assistance with assignments on the site.
How Does WileyPLUS Work?
Whether you are a new user or more experienced, you can always benefit from learning more about this widely used resource. Just like any other technology, it takes time to navigate the site smoothly when using it to provide WileyPLUS solutions, which you can achieve by following our simple rundown.
1. Register
Enter your email to begin registration, or use your login details if you are a returning student. Alternatively, your instructor may integrate it with your school LMS and post the links on the resources page.
2. Gain access
Enter your course ID or search it up using the class or instructor's name. Register the purchased code to get started and access the course and other content in full.
3. Use the "How to succeed" button
The site will provide a 'how to succeed in the course' button that offers details on how using it for e-learning works.
4. Where to find assignments
Your homework is located to the left of the screen under a tab named assignments, where they appear in document format. This feature also allows you to download these documents.
5. How to check your grades
Once you complete an assignment or test, you can view the results on the grades tab located on the left side. Your instructor may also offer feedback on the results.
6. How to find e-textbooks
Ensure you are logged in and check the first tab under the home button. This is where all the textbooks relevant to your course are located.
Can You Get WileyPLUS For Free?
Yes. You can get free access to your course using a 14-day free trial. Afterward, you can purchase a single term's coursework for $69. A one-term WileyPLUS subscription lasts five months. Alternatively, you can purchase select titles such as Kimmel, Financial Accounting and Black, and Business Statistics for $99, or pay $119 for 12-month course access. If you seek printed materials, you can purchase an e-book starting from $10, a 130-day textbook
rental for $30, or loose leaf for $50.
To access the content, you should purchase a WileyPLUS code. These WileyPLUS codes come in a variety of forms, such as WileyPLUS codes, WileyPLUS Blackboard codes, and Wiley E-Texts that can be purchased at a college bookstore or online from wileyplus.com. Another is the Student Book Companion Site Codes which are sold online and come with a book.
Is WileyPLUS Good?
There exist thousands of websites that offer online educational resources. Whether all of them offer quality services is subjective. However, the WileyPLUS site is preferred by millions of students globally because it excels in its functions, such as:
1. Diverse learning tools
While many students equate WileyPLUS with course textbooks, the resource offers so much more. You can also access videos, animations, personalized study buddies, data analytics for textbooks, links to extra resources, and assignments that are automatically graded. Learners are free to utilize any of these features depending on their preferred learning style.


WileyPLUS Answers is rated 4.8/5 based on 57 customer reviews.
Are you in need of a high-quality, 100% plagiarism free essay or online class help?
Place your order and get 100% original work.
Most learners thrive when using either one or a mix of the following: visual, auditory, reading/writing, and kinesthetic. These aid in an increase in comprehension and motivation to study.
2. Interactive platform
Some sites have restrictive features, which means they are best used on a laptop. Unlike them, WileyPLUS is available for use on any device and even has a student app that allows access to eTextbooks. This allows you to take notes, read teacher's comments, highlight content, and perform searches conveniently using your phone. The engagement also increases student participation in learning and allows remote students to continue their studies.
3. Adaptive learning
Each student is different, and WileyPLUS seeks to attend to individual needs using customized learning paths. As such, just as our services, like WileyPLUS Answers physics or WileyPLUS Answers statistics, are customized to offer the best quality, WileyPLUS content is tailored to solve challenges students are facing when handling coursework.
Additionally, the site offers specialized resources for specific curriculums and learning styles, thereby meeting many students' needs. Using media increases student engagement with the content aids in knowledge retention, offers motivation, and demonstrates the importance of certain topics.
4. Quality content
There are many educational materials available both in print and online, but what separates WileyPLUS from them is the wide selection of high-quality and up-to-date content learners can access. For a small additional fee, students can pay for select titles that help them access expert content from the best in their fields.
These books tend to be in high demand owing to their structure and comprehensive content, so they can be pricy. However, online copies can be replicated infinitely at lower costs in comparison to physical prints. Additionally, the tests and assignments are well structured to provide top-notch educational content.
5. Excellent technical support
New students often face challenges when using new technologies to optimize their learning. Some platforms offer limited customer care services that leave clients dissatisfied. WileyPLUS, however, offers, is quick to offer help on a variety of topics, such as proper registration and how to use various features for both students and instructors. The customer care team at WileyPLUS also operates on a 24/7 basis, so you can contact them anytime to help with topics such as WileyPLUS chemistry answer key or WileyPLUS Answers statistics.
6. Free Extended Access
Learners often face challenges such as failure or having to withdraw from a course before its completion and have to pay extra for learning resources. This is not the case at WileyPLUS, which can extend your access for another term at no additional cost. This will allow you access to course materials (no supplementary features) on a 5-month term basis but can extend it to 12 or 18 months by completing more forms for each extra five months you desire.
To qualify, you need to:
Withdraw from or fail hence the need to retake a certain course
Fill out the Extended Access Program request form in full with the correct details
Take the same course at the same institution, but not necessarily with the same instructor.
7. LMS Integration
Depending on your institution, you may be required to use a learning management system that allows your instructor to track your progress, create a consistent learning environment, and improve engagement. Many also use a separate platform to enhance their LMS functions by providing e-textbooks, mixed media resources such as animations, and immediate feedback on student performance.
WileyPLUS is compatible with all the major LMS such as Moodle, Blackboard, Canvas, and Desire2Learn, and this integration makes it easier for both learners and professors by providing functions such as single sign-on, deep linking, content discovery, and grade book synchronization.
What Are WileyPLUS Answers?
Since the WileyPLUS platform is used to manage coursework, instructors regularly assign homework or practice questions on it. The WileyPLUS answers you provide to these quizzes are then automatically graded and eventually contribute to your final grade. The duration spent on each and the complexity depend entirely on the project at hand. A student may be required to provide answers for tests, assignments, or quizzes. In case you need assistance with these, simply place an order on our site.
How To Get Correct WileyPLUS Answers?
As a student, you are required to dedicate time to perfect your skills in your major of choice. This can be achieved through a consistent study using relevant material, consulting with instructors, and practice. Unfortunately, students are not equally gifted, and some struggle with learning certain concepts more than others. Many others also lack dedicated instructors to provide guidance.
For this reason, students look online for solutions using terms such as "WileyPLUS Answer key". If you do this, you will come across many services promising a variety of services for reasonable prices. However, a quick look at their reviews may prove otherwise, as their clients are unhappy. Unlike these companies, we both promise and deliver. As a result, students seeking answers to WileyPLUS are cautious about which service provider to trust.
Why Choose Us For WileyPLUS Answers?
Even after lengthy deliberation and checking reviews, a student might still hire a writing service and receive low-quality work. As such, we strive to offer cutting-edge services by offering guarantees like:
1. Diverse services
WileyPLUS offers a variety of features, such as tests and quizzes. That being the case, one type of service cannot provide solutions to our millions of students who handle all sorts of subjects. As such, we offer services like essay writing, exam prep tutoring, and report writing. No matter your need, we are only a text away, so don't hesitate to contact us.
2. Affordable prices
Students have to juggle many responsibilities, such as school, career building, and life. We understand this and seek to offer reasonable rates in comparison to our competitors. Pricing is dependent on the length and topic, as well as the experts' preference, as we use a bidding system.
3. Confidentiality
When you place an order with us, you are guaranteed nothing but professionalism. Our servers ensure that your private information, such as name, institution, or payment method, does not leak. Staff is also under contract to avoid sharing these details for non-work purposes, so you can trust us.
4. 24/7 Service Delivery
If you have an urgent paper to complete, you can rely on us to deliver it at any time. While other services operate during business hours, we are available 24/7 to help with any inquiries or orders. Whether you need WileyPLUS chemistry answer key or WileyPLUS answers statistics, we are here to help.
Frequently Asked Questions
1. Does WileyPLUS Record Your Screen?
No. The WileyPLUS platform does not record your screen. If your instructor wishes to implement a proctor on WileyPLUS, they will have to can only integrate a separate software such as Examify proctor to monitor their activities or a secure browser option that limits students' activities when the test starts. It is important to note that students are charged for using this feature.
2. What Does Wiley Plus Track?
WileyPLUS tracks your assignments, tests, grades achieved, feedback on homework, progress, problem areas, and e-textbooks utilized. Additional features can be accessed using extra software that adds to the platform's functionality.
3. Can I Download books from WileyPLUS?
Yes! Simply use the search function to find the specific title. If it's available for download, it will have a lock icon. Click the disk icon to save the book. If you're using your phone, click on the toolbar to open the book in your pdf reader app.
4. Is there a WileyPLUS app?
Yes! The platform recently upgraded to include mobile app access, which is compatible with both Android and iOS devices, so you can access your content on the go.
5. I am not looking for WileyPLUS Answers. Do you provide other services?
Yes! We also offer our clients Cengage Answers, Delta Math Answers, Inquizitive Answers, MathXL Answers, Saylor Academy Answers, CPM Answers, and many more.
Conclusion
In summary, WileyPLUS is an interactive educational platform that offers integrated e-textbooks resources and tailored content to improve the learning process. It works well along with LMS and is affordable, with prices starting from $69 for five months of access. Many teachers utilize it for these reasons in all courses. However, students often face difficulty with certain concepts or assignments, leading them to seek help from services such as ours.
For years, our WileyPLUS Answer key service has been in operation, offering clients the best quality and affordable services 24/7 with a privacy guarantee. All these features set us apart from the competition and have made us an industry leader in the essay writing space. If you are in need of WileyPLUS Answers or any of our similar services, simply contact us to place your order today and get started with the best in the business.

---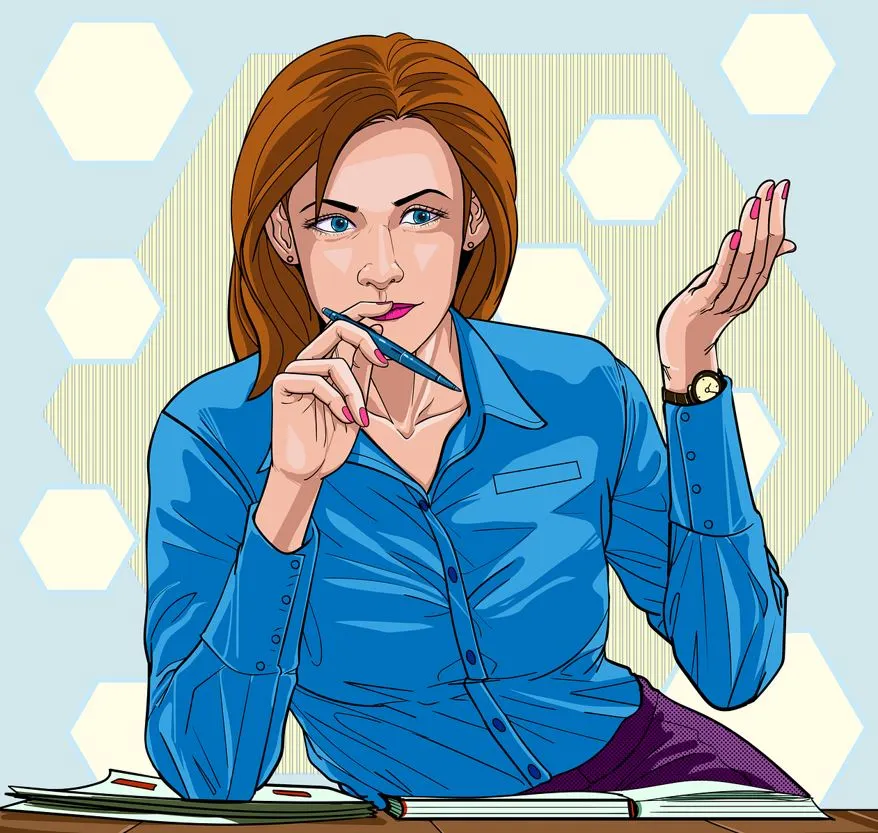 Meet the author
By
Melanie
Melanie is a seasoned writer with more than 8 years of experience. She is passionate about academia and works off the clock to ensure she write the topnotch content for her readers.