Synthesis Essay Writing Help - Expert Tutor Help 24/7
Updated:

Are you in search of synthesis essay writing help? You've come to the right place. Our firm is a well-known and established writing hub that delivers high-quality papers for students globally. While students may struggle with writing a proper synthesis essay, we offer quality and affordable homework help you can access with just a click. To learn more about the synthesis essay, how to properly handle it, and how our synthesis essay writing services work, please keep reading.
What Is A Synthesis Essay?
A synthesis essay is an essay genre that seeks to discuss a topic while incorporating different sources to support its point. At the center of a synthesis essay is the thesis statement, which the writer should defend using a variety of sources.
Note that a synthesis is not the same as a summary since a summary simply repackages information and does not analyze or form new insight, but a synthesis uses multiple sources and analyzes them to reach a conclusion.
Synthesis is used in analysis to help examine related theories and uncover more facts, to compare different views and support the most credible, to assess business reports and form a good plan, as well as research papers that involve different sources for readers.
Types of Synthesis Essays
Essays come in different types, owing to their purpose. In the case of synthesis essays, one can handle either of these two:
1. Argumentative synthesis
In the argumentative essay genre, you are required to use multiple sources, analyze them, and present your own position on the topic. It requires a clear thesis and sources to support these claims.
2. Explanatory synthesis
This is a type of synthesis essay that seeks to compile several sources and explain the reasoning behind them. One should also objectively explain the similarities and differences between the texts. You do not present your personal opinion.
Synthesis Essay Topics
When choosing a synthesis essay writing topic, you should first consider your interests since an intriguing topic is easier to write on. Next, you may focus on a topic with enough written sources to offer support. It is also important to choose a debatable topic as it will spark discussion where you present your sources. Some synthesis essay topics you may consider writing about are:
How does Instagram affect beauty standards?
Can enforcing dress codes improve academic performance?
Should parents enforce time limits on their children watching online content?
Is a college education necessary for a good career today?
Should AI replace humans in jobs?
How will AI affect human relationships once it is integrated into homes?
Should marijuana be legalized?
For a synthesis essay thesis example, you may consider something similar to: "Based on previous research, marijuana has the potential to cause addiction, hence efforts to legalize it should be stopped."
How To Write A Synthesis Essay
When writing, it is important to have a clear essay structure that directs the reader from one point to another clearly. Points should not be mixed up, and each genre has a preferred essay format. At the same time, our synthesis essay writing help experts would recommend that you follow the common introduction-body-conclusion but will make slight tweaks for each different type. For the argumentative synthesis essay, our synthesis essay writing help experts would recommend the following:
1. Argumentative Synthesis Essay Introduction
Introduce the topic of discussion and your thesis. Your thesis should be brief, clear, and specific. Offer a brief outline of your essay, then state an integral source you will assess in the essay.
2. Argumentative Synthesis Essay Body
Using the point highlighted in the outline, form paragraphs dedicated to explaining them. Consider rebuttals and address them as well. Its length depends on the number of pages required. One should also pay attention to the tone used and ensure it is appropriate. Also, be sure to understand the context of the sources used since they can alter their meaning.
3. Argumentative Synthesis Essay Conclusion
In this section, address the importance of your essay and restate important points made in the essay. It can also include solutions to the issue or a prompt that provokes further discussion in the future.
On the other hand, an explanatory synthesis essay would look like this:


Synthesis Essay Writing Help is rated 4.8/5 based on 124 customer reviews.
Are you in need of a high-quality, 100% plagiarism free essay or online class help?
Place your order and get 100% original work.
1. Explanatory Synthesis Essay Introduction
In this section, you are expected to provide a map of your essay, then briefly paraphrase and present your sources. At this juncture, you should also present an outline of your essay as well as the similarities and differences between the sources and their content.
2. Explanatory Synthesis Essay Body
Use the body section to present each author's viewpoint in your own words. It should also offer support for the thesis statement chosen. Data sourced from the sources should be used to do this. Using transitional phrases can help improve your flow as well.
3. Explanatory Synthesis Essay Conclusion
This part allows you to state the importance of your paper, and you may also present your opinion. You should also synthesize your points by connecting them together and showing how they relate, thus offering your reader a complete picture of the discussion topic.
Synthesis Essay Example
Usually, your instructor will require you to write your paper in an APA or MLA format, which requires subtle changes. For students who require assistance, you can benefit from hiring our synthesis essay writing help services today, which are sure to deliver quality essays like the following:
Synthesis Essay Example
"Jena Melon published an article that warns about the rise of Artificial Intelligence and its effects on human relationships. The writer claims that since AI is being used in what was formerly human interaction such as customer care and in social media interactions, it is only a matter of time before it is used for human companionship. This may seem pleasant at first since the AI may be programmed to suit the user's desires, but the program may develop sentience the more it advances. According to Melon, the data that informs this theory maintains that AI will eventually develop sentience but its use has led to declining human relationships as more people use AI for communication and entertainment."
As you can see, the synthesis essay thesis example in this short introduction focuses on the quality of education and its effects on children, which is intriguing, relevant, and supportable. For these reasons, it would form a good essay.
How Do You Write A Good Synthesis Essay?
Due to its unique purpose, a synthesis essay requires you to use certain tips that can help you ace it. Our synthesis essay writing help experts would advise you to:
1. Analyze the prompt for keywords
Each prompt contains specific keywords that alert you to what the essay wants. Examples include words such as analyze, explain, criticize, justify, and prove, among others. Not only does each have a different meaning, but they can also alter the content of your essay.
2. Consider the reliability of your sources
A synthesis essay depends heavily on the sources used. As such, your sources should be relevant to the topic and credible. Credible sources are those written by scientific publications, journals, or reputable organizations.
3. Identify themes
Each social issue or phenomenon you encounter and do research on will likely have an underlying theme that influences it. These common connecting factors can form the basis of your essay, so be sure to choose good sources.
4. Read sources and explore their details
This is done to help you understand the similarities and differences between the texts. You may write down important points to use in your body paragraphs later. It also prevents accidental plagiarism since you can paraphrase before posting.
5. Formulate a good thesis
A thesis is the main idea in your essay and forms a brief summary of your content. It will give your paper direction, so it is important to write a good one that is relevant to the topic and supportable by the sources selected.
6. Analyze and interpret
Instead of merely summarizing, seek to interpret the content you come across and preset your well-articulated viewpoint that can add to the discussion. Consider what all sources say, then add to the conversation by defending your argument convincingly.
7. Offer multiple reasons to support your point
Offering two or more reasons to support your point is a highly effective strategy. It shows the reader that your opinion is well-researched; hence it is believable. You may also use examples to reinforce your point.
8. Edit and proofread
While your essay may seem to flow, it is important to read through it to ascertain that it is logical and organized properly. You should also check for any grammatical errors that you will come across since they may cost you marks. For assistance, consider booking our proofreading services, where our experts will keenly check your paper for any errors at an affordable price.
Where To Find Synthesis Essay Writing Help?
When reading the above tips to improve a synthesis essay, a student may feel discouraged. You may lack the technical skills to do so or have limited time to present a well-articulated project. Additionally, you may have little help from tutors. For these reasons, students seek help from synthesis essay writing help services like ours.
This is because we offer quality services at affordable rates. Our prices are based on bidding, and we allow students to state their preferred price range and then wait for interested writers to place bids, after which they can select a writer based on their ratings and expertise. We also offer free revisions if you want any tweaks to your essay, as well as refunds if necessary.
You can also expect timely delivery from our experts, who are sure to deliver quality prices. If these guarantees sound great, feel free to place your order immediately and get started with the best in the synthesis essay writing help business.
Frequently Asked Questions
1. How do you avoid summarizing in a synthesis essay?
Summarizing can cost you marks when writing a synthesis essay since the prompt requires you to extract important information and analyze it critically. As such, avoid covering many different points from each source. Remember that you have several sources, and they will have many points, but you should focus on those that are relevant to the thesis.
2. How many paragraphs should a synthesis essay have?
Since it uses a basic introduction-body-conclusion structure, five or six paragraphs are enough. However, this is dependent on the word count.
3. What tense should I use in a synthesis essay?
If instructed to use the MLA format in a synthesis, be sure to use the present tense. For example, "Melon states that". However, use past tense for APA format such as "Rodgers affirms that".
4. Can you handle an urgent order?
Yes! We operate 24/7, so we can process and begin your order at any time of the day, regardless of your time zone.
5. Do you handle long essays?
Yes! Our writers also offer dissertation writing help as well as thesis writing help. You can also order help with other essay genres such as narrative, descriptive, argumentative, and expository.
Conclusion
In closing, a synthesis essay is one where several sources are incorporated to discuss a topic. Unlike a summary, it critically analyzes the arguments presented by various sources. It is important since it helps experts evaluate theories and uncover more details about them. Synthesis essays can either be argumentative or explanatory. Argumentative synthesis essays seek to analyze different sources and present your position on them, while explanatory synthesis essays explain the reasoning used when writing different essays.
The synthesis essay uses the usual introduction-body-conclusion but differs slightly depending on whether the essay is argumentative or explanatory. Students can employ tips such as identifying themes, reviewing source credibility, using a good thesis statement, and critically interpreting the source content. For many students, this is not enough; hence they seek help from synthesis essay writing experts. Among these essay writing services is our premium synthesis essay writing help service, which guarantees quality at affordable prices, in addition to free revisions and 24/7 services. To access these top-notch services, feel free to request a quote today and begin your journey to better grades.

---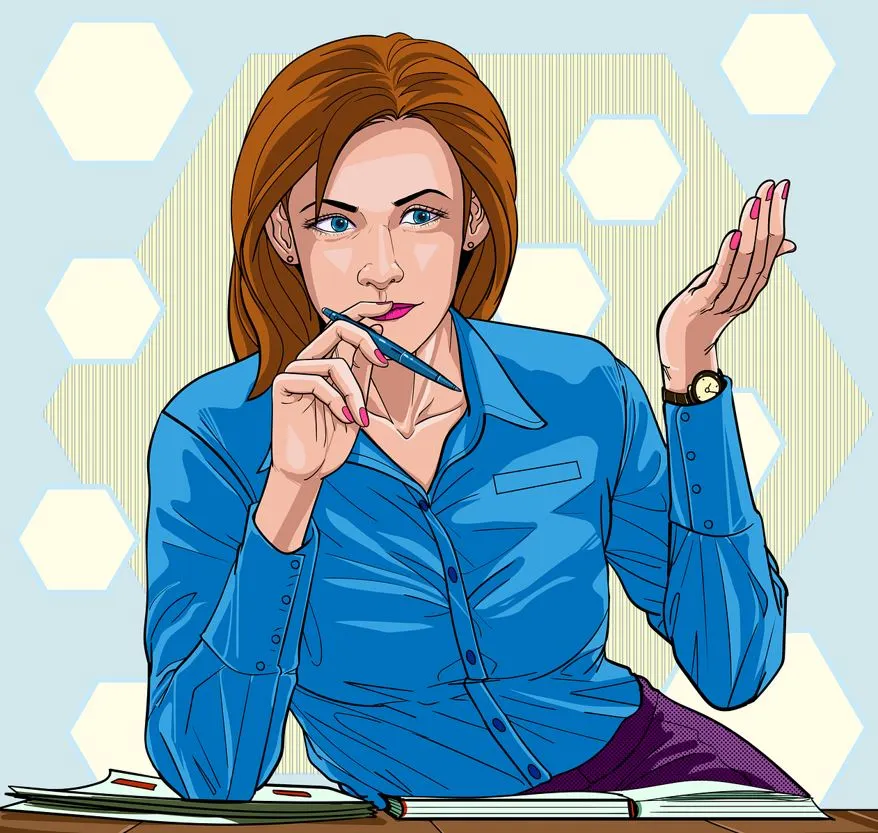 Meet the author
By
Melanie
Melanie is a seasoned writer with more than 8 years of experience. She is passionate about academia and works off the clock to ensure she write the topnotch content for her readers.