Reflective Essay Writing Help
Updated:

Are you currently writing a reflective essay and finding it hard to complete? Consider hiring our reflective essay writing help services today, and receive plagiarism-free papers on a timely basis and at an affordable price from the best tutors in the business. For more details about the purpose of a reflective essay, how to write it, and differences with other genres, please continue reading.
What Is A Reflective Essay?
A reflective essay is a writing genre that requires you to reflect on a personal experience or situation using self-reflection that allows you to grow and develop. Just like other essay genres have a particular purpose, the reflective essay seeks to critically analyze one's experiences and is similar to a journal entry. As such, readers are allowed to use the first-person perspective pronoun "I" since it is a bit more casual. Writing a good reflective essay is relatively easy., but there are integral elements that affect its quality, such as the structure and word choice.
When writing a reflective essay, one is not only tasked to write in the first-person perspective, but it is also less formal. However, one needs to maintain objectivity when addressing your reasoning in the moment and its implications with regard to the theory it relates to. Additionally, theories provide explanations for real-life events and human behavior.
What Are The Different Types Of Reflective Essays?
Over the course of your education, you are likely to have come across different types of essays. They are considered separate categories since they seek to fulfill different purposes. For example, an argumentative essay seeks to present a viewpoint on a topic and persuade readers to accept it, while a descriptive essay describes an object or individual in a way that forms a vivid picture in the reader's mind. The purpose of a reflective essay is to reflect on the experience, identify new information, plan how to improve the experience or the results, and connect real life to theory. All these different purposes are fulfilled under the following categories:
1. Reflective report
This is the simplest type of reflective essay to handle as it does not follow a rigid structure or require technical details. Rather, you may tell a personal story that describes an experience and examines it. Alternatively, you may choose to focus on a particular theme or use a chronological method to present the facts.
2. Critical incident analysis
Commonly used for professional practitioner reports, particularly in the health sector, a critical incident analysis requires you to analyze an event in your professional life. You are required to analyze the various challenges you faced and the reasons they occurred and evaluate the decisions you made, in addition to what you learned that could be applied in similar incidences in your career.
3. Case study
Sometimes, you may draw a case study from your own personal experience and attribute it to a particular theory or phenomenon that explains your actions. It can be used to gauge your understanding of the theory and your own observational skills. You may also show how a theory predicts or explains events.
4. Journal entries
Unlike a reflective report, writing reflective journal entries is an ongoing process where one reflects on a learning process or their life in general and helps students develop better habits and learn more effectively.
How To Write A Reflective Writing Essay?
Essays have a particular structure that allows you to present your thoughts logically with regard to the content required by the essay genre. However, most essays follow the standard introduction-body-conclusion essay format with slight changes in content for each genre to accommodate the differences. For example, an argumentative essay requires you to introduce your thesis statement in the introduction, while a narrative essay requires you to introduce your setting and characters. The reflective essay structure you should follow differs slightly due to the content, hence looks something like this:
1. Reflective essay introduction
Considered one of the most important sections of an essay, the introduction can attract or repel readers. As such, our reflective essay writing help experts advise you to use a hook such as a surprising fact, background information, a question, or an anecdote. Literary techniques such as vivid imagery, humor, and suspense can also help draw readers in. This help forms an engaging introduction to your essay. You should also use a thesis statement that summarizes the point of your essay in a thesis statement. Consider the following example of a well-written introduction to a reflective essay that uses suspense and vivid imagery:
"Suddenly, I awoke. For a minute I could hear my friends laughing in the distance, but this all changed as I drifted back to sleep. As my surroundings blurred, I began to realize that camping was not my cup of tea. Not only was I deeply uncomfortable now that we had made it to the forest, but I was also exhausted from carrying my camping gear."



Reflective Essay Writing Help is rated 4.8/5 based on 133 customer reviews.

Are you in need of a high-quality, 100% plagiarism free essay or online class help?
Place your order and get 100% original work.
2. Reflective essay body
This section of the reflective essay requires the most thought since it is common for students to repeat themselves or skip over important details leading to plot holes. Writing experts would advise you to write a draft in chronological order to also ensure coherence. Also, include points of reflection where you analyze your actions and try to attribute them to the thesis statement and a particular theory. This can also help reveal your personality and how you cope with various life experiences. While this seems easy enough on text, it can be hard to implement, so you may hire reflective essay writing help from our experts and request a quote today. Below is an example of a reflective essay body paragraph:
"It was now nightfall. As the forest kept getting darker, my friends suggested that we play a game and sing some songs to pass the time. Lydia had carried a guitar with her, and I decided to join. After all, it was going to be a long night, and I would not let my anxiety get the best of me. And it worked! Not only did I begin singing along, I also forgot the fear that had plagued me earlier and I enjoyed my evening. Was my former anxiety a part of my fear of trying new things? It is highly likely that I worry about lacking control in situations, hence the reaction."
3. Reflective essay conclusion
In your conclusion, offer a summary of the events and lessons learned. You may also note how your behavior or thinking has changed after reflecting on it. Did the experience improve your problem-solving or observational skills? How would you handle this situation in the future? Here is an example of a conclusion that will help wrap an essay up properly.
"There are many scenarios that have deeply affected my life. While some are more dramatic than others, I can surely say that a camping trip to the forest with my friends that started off with me too anxious to leave the tent and later enjoying a night singing along with my friends is one of them. Not only did it make me more adventurous, but it also helped me understand that I should be more open to taking reasonable risks that can help me grow as a person without fearing loss of control. It can also help me gain more hobbies and lead me to new interests."
5 Tips For The Best Reflective Essay
Following a reflective essay structure is not enough. Your writing also needs to be top-notch, which can be achieved by implementing the following tips meant to improve your reflective essay:
1. Have a rough draft
Focusing too much on perfection on the first try can lead to time wastage. For this reason, our reflective essay writing help service experts would advise you to avoid overthinking the essay and just start writing whatever comes to mind with a technique known as free writing. While it may not be your best, it allows for your ideas to flow freely, thus forming a good draft.
2. Form an outline
Once you have an idea of the theme of your reflective essay, form an outline of the events that occurred in chronological order and the theories that can help explain the events. This step ensures that you do not include irrelevant content or skip information leading to plot holes.
3. Choose your words carefully
Words have an impact; hence it is important to choose those that convey the specific meaning you are trying to communicate to readers. This can be done by growing your vocabulary to include more sensory words and understanding various synonyms. For example, you may use illustration in place of case, frosty in place of cold, and fiery to replace hot, among others.
4. Be transparent
Part of proper reflection is being honest with your thoughts and feelings. As such, you should be willing to express your honest feelings as you experienced them at the moment. It also helps you write a good story that draws readers in.
5. Use good sources
Reflective essays require you to relate your experience with a theory. As such, you will need a reputable source that proves the theory's relation to your experience. This proves your analytical and observational skills.
Where To Get The Best Reflective Essay Writing Help?
Oftentimes, students face several challenges in their academic journey. One is that they are not well-versed in the skill being tested. They may also lack enough time to handle their assignments, and delayed assignments can cost one mark, so many turn to tutors who offer essay help services.
Unfortunately, many students have been scammed by rogue writers who deliver poor-quality papers or none at all. As such, students are wary of trusting new firms and would rather stick to reputable ones like ours, which offer diverse services.
Unlike other firms that offer substandard quality papers, we offer premium results at affordable prices. This is made possible by our bidding system, which allows students to place orders with a specific price range quoted. Clients are also sure to receive a plagiarism report with each order, free revisions if they want them, and 24/7 communication with our support staff. Students are also happy with our easy-to-use interface, which makes navigating the site quite easily. As such, you can place an order on our site in less than five minutes!
Frequently Asked Questions
1. Is reflective writing different from academic writing?
Reflective writing is a branch of academic writing. However, reflective writing slightly differs from academic writing in that it includes both theory and personal experience, uses both first and third-person pronouns, and uses different tenses such as the past, present, or future.
2. How fast can your reflective essay writing help experts handle a short reflective essay?
Within 4 hours for less than three pages. However, please note that urgent orders are slightly more expensive but still affordable.
3. I failed my last reflective essay assignment. Can your experts redo it?
Yes! Simply contact us with the topic, place your order for bids, and select a writer of your liking. Within a few days or hours, depending on the length, we will deliver a paper that is guaranteed to help you pass.
Closing Remarks
To sum it up, a reflective essay is a type of essay in which one reflects on a personal experience and may relate it to a theory that explains what happens. There are different types of reflective essays, such as a reflective report, case study, and critical incident analysis. These genres fulfill different purposes; hence their content differs slightly due to the content displayed.
For a good reflective essay, our reflective essay writing help experts would advise you to apply tips such as free writing, being transparent, and using credible sources. However, many have trouble following these tips; hence they seek help from reflective essay tutors like us, who offer quality at affordable prices. Students also enjoy free revisions and 24/7 service delivery when they order from us. As such, you should consider hiring our reflective essay writing help services today and boost your grades.

---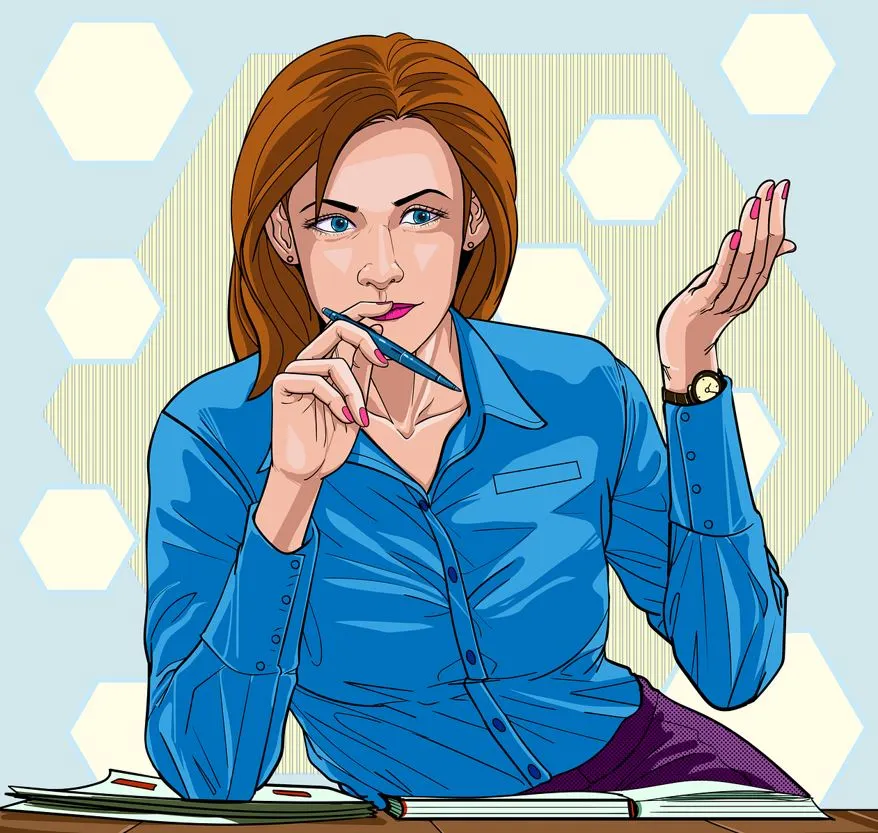 Meet the author
By
Melanie
Melanie is a seasoned writer with more than 8 years of experience. She is passionate about academia and works off the clock to ensure she write the topnotch content for her readers.