How to Save Money in College - Tips for All Areas in College
Updated:

Managing money is one key detail that everyone ought to know. Good management of money leads to many benefits for students, such as they will be able to buy essential academic stuff, eat healthily, partake in their hobbies, and travel. On the other hand, bad management will lead students to a pit: they will become broke or even enter into massive debts.
Some college students have never saved money before and are worried about how they will do this impossible task. If this is you, don't worry, as we have you covered. This guide will give you a detailed analysis of 34 ways how you can save money in college. Moreover, you'll learn tactics to get more money in college.
Our motto is we want you to excel in your course. One way of achieving this objective is to ensure you don't go broke or get into debt. The other way is we help students with their coursework. Simply place an order with us to get academic help services.


Are you in need of a high-quality, 100% plagiarism free essay or online class help?
Place your order and get 100% original work.
Let's learn how to save money in different aspects of college life without wasting more time.
How Do You Save Money On College Expenses and Tuition?
This first section will show you how to save money on college expenses and tuition.
1. Apply for Scholarships
Try to find scholarships that you are eligible for and apply. The scholarship may pay for a whole semester or year if you are lucky enough. Our academic experts can write you an amazing scholarship essay or letter; just contact us to get this service.
2. Apply for FAFSA
You can also get financial aid by applying to FAFSA (Free Application for Federal Student Aid). The application for this aid opens in October. Mark this month on your calendar so that you won't forget.
3. Buy Secondhand Textbooks
Textbooks are some of the essential resources you need on campus. But it's not a must for them to be new. Buy used ones to save money. You can even rent.
4. Purchase Supplies in Bulk
Another strategy for saving your college expenses is buying the essentials in bulk. Rather than buying notebooks, pens, and folders that will go several months, you can buy enough to last a whole semester or year. Or, you can go with your classmates and purchase in bulk.
5. Print On Campus
In some colleges, students are allowed to print on campus for free. Find out if you have this privilege in yours. If not, you can print on campus because it is cheaper in most colleges than printing outside. And if your lecturer allows electronic submissions, don't print.
6. Utilize The Library
You can get lots of free stuff from the library. A book, magazine, or watch a video using the library computer. And you'll get all these for free as long as you are a student.
How Do You Save Money On Food and Drinks?
Go through the following tips to understand how to save money in college on food and drinks.
7. Maximally Use Your Student Meal Plan
If you have a student meal plan, try to eat all your meals at the college cafeteria. Avoid frequently going outside to eat as you will use a lot of money.
8. Attend Campus Events Offering Free Food
Get to know about the events that are happening on campus. There may be some that you are interested in and are offering free food.
9. Prepare Your Own Food
If you are not on a student meal plan, it's best to cook your own food. It's expensive to eat out.
10. Make Your Own Coffee
Buying a cup of joe is around $2. It may seem a little, but in a year, you may end up using over $1000. Brewing your own coffee will considerably reduce the costs. Furthermore, you can cost-share with your roommates.
11. Take Advantage of Happy Hours and Restaurant Promos
A good number of restaurants offer promos and happy hour discounts. Examine the restaurants around you and note when and what time each offers free and discounted food. So that, if it's Wednesday, you know where to go. If it's Friday, you know which place offers the best prices and go to it.
12. Buy Groceries (And Other Supplies) In Bulk
Buying items in bulk is a surefire way of saving money. Talk with your roommates and explain the benefits of buying in bulk. You can shop for them at online retailers like Amazon, which sell at a lower price than others, and they will even deliver them for you.
13. Use Grocery Store Coupons
Apply for a membership at a grocery store, and you'll get coupons with time. You can use the coupons to get more for your money. There is a trend of individuals buying items they do not need with coupons. So, ensure you buy what you need with a coupon.
14. Use Yelp Frequently to Get Good Deals
If you really want to save money on food and drinks while going out, then be a Yelper. You'll learn tons of information about restaurants, mainly their promos. In addition, you might get invites for special events from bars and restaurants if you Yelp and review frequently. You'll have fun at the events and get free food and drinks simultaneously.
How Do You Save Money On Housing and Utilities?
Renting a house and paying for utilities takes a great toll on your money. However, you can apply the tactics below to save money on housing and utilities while in college.
15. Don't Rent If Possible
You can save significant money when you live at home with your family. Not only will you save on rent, but you will also save on other expenses, such as food. Even if you are told to pay nominal rent by your parent when you live at home and pay transportation costs, you will still have massive savings.
16. If Renting, Find Roommates
If you rent, find roommates with whom you will split the rent. Find a big house with several rooms and let everyone pick theirs. The more roommate you can find, the better.
17. Don't Decorate
Decorating your house is super-expensive and has little value, apart from making your house look pretty: nothing else. Decorations make a house look amusing and cozy, but being simple is still awesome.
18. Learn to Be A DIY Person
Do It Yourself (DIY). Be a DIY person. Learn how to handle minor repairs and installations. It includes sewing your clothes and refilling your car oil. You can get excellent DIY tutorials from YouTube.
19. Conserve Energy
Turn off your gadgets when not in use. Switch off your lights and AC when you leave the house. You will see enormous changes in your savings.
20. Purchase Used Stuff
Do you want to save? Thrift shops should be your friend. Buy your stuff, like clothes and furniture, from thrift shops. You can find brand names, high-quality, and designer stuff from these shops. Moreover, you can even find online thrift shops nowadays.
21. Request for Practical Gifts
Ask for practical gifts on occasions that you receive gifts. It includes your birthdays and holidays. Gifts you may ask for are clothes, school supplies, and cookware. Asking for these gifts will help you save the money you would have used.
(A gift you can get from us is academic help services. Our experts can provide you with answers or solutions for your assignment or exam at the lowest price in the market. Just place an order with us.)
How Do You Save Money On Transportation and Travel?
You'll have to travel while in college. It might be when you go to class or out with your friends. What do you do to save on transportation and travel costs? Below is a list of tips you can use to save in this sector.
22. Reside Near the Campus
Living next to your campus will help you a lot with your savings. You'll not have transportation costs as you will walk to school. However, rent is expensive for houses close to school. Do the math and see if it will be cheaper to stay close. Most times, it is.
23. Take Advantage of Public Transportation
Using public transportation when commuting to school or going for long travels will definitely have a positive outlook on your savings. The downside is it takes more time with public means, which you can solve by leaving early.
24. Ride A Bike to College
If you can, use a bike to get to campus. Go for it instead of using a car. You'll save gigantic amounts of cash—for instance, the payment of the car, plus gas and repairs.
25. Carpool with Others
Sometimes public means and riding a bike is impossible. You can carpool, mostly when going for long treks. You can carpool with your neighbor to school. Not only will you split gas costs, but you'll also have fun with their company.
26. Plan in Advice Your Travels
It is usually cheaper to book flights and accommodations early. You already know when you go on vacations and holidays. So, book the flights and accommodations some weeks or months before. Check out our guide on 50 Excuses for Missing Class to learn reasons you can use when you plan to travel.
27. Utilize Travel Platforms to Get Astounding Deals
All college students desire to travel (the majority of them). Traveling is expensive, but you can always find amazing deals out there. You'll have to sacrifice your time to find these deals. Look at travel sites to get some ideas.
28. Check for Better Options Than Flying
Flying is quite money-intense. Is it really what you want? There are numerous other fun alternatives you might consider, like driving, carpooling, or taking a train. In making a choice, you can examine how much time you have, your destination, and your comfort level.
How Do You Save Money On Entertainment?
Although our main aim for college is to study, we all know that work without play makes Jack a dull boy. It is thus advisable to have fun now and then. If you want to save money and still have some fun, consider doing the following strategies.
29. Leverage On Student Discounts
Numerous firms provide discounts to students. This includes cafeterias, movie theatres, and clothing shops. Always carry your student ID just in case you come across one of these firms with student discounts.
30. Utilize The School Gym
A gym costs tens of dollars per month. You don't have to incur all these costs if your college has a gym. Just go to the school gym, and you won't pay even a dime extra.
31. Stream: Don't Use Cable
You can use many options to watch your favorite shows rather than paying cable, whose costs are up the ceiling. Good alternative options where you will get practically all the shows are Netflix, Hulu, and Amazon.
32. Share Subscription Costs
You may share the subscription costs with your roommate if you have to use cable. Also, you may do the same with gaming packages if you are into gaming. Just find your friends who are gamers and talk them into it.
33. Engage in A Free Hobby
Partaking in hobbies is a fantastic form of entertainment. Thus, find a free hobby you like, and you'll never pay a dollar to have fun—for instance, hiking, running, and drawing.
34. Attend Free Events
Often, campuses will have many free events. It can be a meetup, a concert, or a neighborhood event. These events are an excellent way to entertain yourself and meet new people. You can check them out in the college newspaper or local event websites.
How Do You Make Extra Money in College?
If you need to save loads of money, there are ways you can do this on top of the 34 tips mentioned above. You just need to make extra money. You can do this through the following:
Selling your used stuff, such as textbooks
Investing
Looking for a part-time job
You may turn to us if you need someone to write you a quality resume or CV. We offer the best resume writing services.
Conclusion
Are you a student and don't know good ways how to save money in college? You've come to the right place. We have listed many ways you can do it in this guide, from how to save on college expenses and tuition, housing and utilities, transportation and travel, to entertainment. In addition, we have shown you how you can make an extra buck. Don't worry if the stress of managing your money has resulted in a downward shift in your grades, as we can help you get your dream grade. Simply place an order with us to see a change in your grades.

---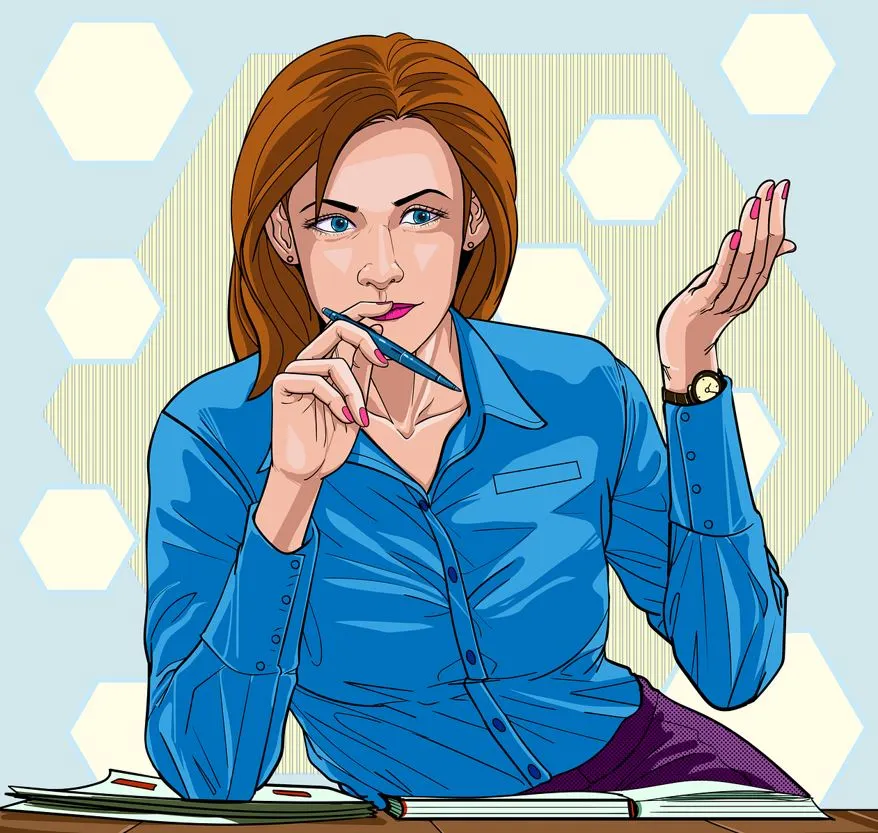 Meet the author
By
Melanie
Melanie is a seasoned writer with more than 8 years of experience. She is passionate about academia and works off the clock to ensure she write the topnotch content for her readers.