Resume Writing Services
Updated:

Are you wondering where to get the best resume writing services? Your wondering days are behind you. Get in touch with us for an outstanding professional resume/CV. We have first-class resume writers available around the clock that greatly increase your chances of getting interviewed and securing your dream job.
Checkout: Our graduate essay writing services if you need extra credits in your academics.
What Is A Resume?
A resume is an official document that summarizes your professional qualifications, such as your skills, educational background and training, relevant work experience, and notable achievements. In most cases, a resume is sent together with a cover letter.
Effective job seekers put much effort and talent into creating their resumes to get hold of the essence of who they are and convey their outstanding qualifications. You should highlight all the items that influence your qualification for a specific employment or position.
Basically, a resume should market you to potential employers. You ought to put much care into it, just like how much effort is dedicated to preparing marketing campaigns for leading new products. Doing this will ensure that you will not miss a crucial qualification, accomplishment, or skill that may set you apart from other applicants.
Who Can Provide You With Resume Writing Services?
You can place your order with us to get a quality, convincing resume. We have a record of offering reliable resume writing services. On top of providing resume writing help, you can come to us for curriculum vitae writing help or cover letter help.
Curriculum Vitae (CV) vs. Resume
What is a curriculum vitae? It is a document that comprehensively touches on your academic and professional history. It is lengthier than a resume because it tells about your life course. On the other hand, a resume only displays a concise picture of your qualifications and skills for a particular job position.
Lots of people use the term "resume" and "curriculum vitae" (CV) interchangeably. The main reason is that these documents revolve around the same details, including education history, professional experience, skills, accomplishments, etc.
This article will also use the two terms interchangeably, as that is the norm.
What Are The 6 Things A Resume Should Include?
A lot of job seekers are having a hard time determining what items to include in a resume. So, let's delve straight into a resume's components.
What should you put in a CV? The following details are crucial in a CV. Our resume helpers can assist you in incorporating the details below.
Personal information
Profile or Resume Summary
Education
Professional/Work Experience
Skills
References
How Do I Write A Good CV?
Are you creating a resume for the first time and need help figuring out what to do? Then, you are in luck. This section will take you through the steps of writing a professional resume. We offer resume writing services; you can thus get in touch with us if you want your resume to be written urgently.
The steps for writing a good resume are provided below.
1. Select a good resume template
Many templates exist. The trick is to use a CV template that has a simple design. Do not use one with a complex design, as it may bring issues during the screening process.
2. Put your personal information.
Make sure to include the following contact information.
Other essential details you can add under the "personal information," though not compulsory, are:
Relevant social media handles, such as LinkedIn, Twitter, Quora, GitHub, StackOverflow, etc.
Personal website
Home address, only if it is required
Leave out the below contact information:
Date of birth
Second phone number or email
Headshot/photo
Unlike before, it is okay to use social media and personal websites.


Resume Writing Services is rated 4.8/5 based on 117 customer reviews.
Are you in need of a high-quality, 100% plagiarism free essay or online class help?
Place your order and get 100% original work.
3. Add a resume summary or resume objective.
You should keep in mind that hiring managers spend less than 7 seconds when screening through a resume. Therefore, ensure that the resume summary/objective is brief and convincing.
Refrain from listing your everyday duties in the resume summary. Instead, give evidence to support your achievements, skills, and experience. It should be one short paragraph.
Include the following details in the resume summary:
The years of experience you have
The area you have the most experience
Hard and soft skills relevant to the employment
Professional objectives
Key accomplishments
It is better to write a resume objective statement when you don't have work experience or are applying for a position unrelated to your work experience. The resume objective statement tries to show that, even though you don't have the experience for the position you are applying for, you have some transferable skills from other areas and experience relevant to it.
4. Highlight work/professional experience and key accomplishments
The work experience section is arguably the most important in your resume. The best way of formatting the work experience section is as follows. Start with the job position, then go down the list.
Job position/title: Bolden the job position and enlarge the font size, maybe 2pts larger than the other words in the entry.
Company and address: Mention the company name and its location
Date of tenure: The period of your employment
Key responsibilities: Highlight a few duties that you were involved in and are relevant to the job you are applying for.
Key accomplishments: This is another super important item, though it is mostly overlooked when creating a Say how well you performed in your roles.
Use at most 6 bullet points when listing responsibilities and achievements.
General Tips To Consider When Writing Your Resume Work Experience
Your resume should be at most 2 pages.
Use action verbs and power words to make your resume interesting
Use past tense when discussing previous job experiences and present tense when discussing a current job.
Use active voice as passive voice feels unclear and evasive.
5. Mention your education properly.
Do the following when writing the education part in your CV.
Put the highest degree first.
Use reverse-chronological order to list the other degrees
State finished credits if your education is incomplete.
Put any relevant coursework, such as an award that was bestowed to you or honors that you did.
You can end with extracurricular activities
You can touch on the following education history:
Primary education
High school
College or university degree
Certificates
Training
Include your GPA if it is high enough to excite the hiring manager: around 3.5 or above
6. Insert skills relevant to the job
You should put both soft skills and hard skills in your resume. What is the difference between the two?
Soft skills are life-learned attributes that one self-develops. It includes leadership, resilience, hard work, social skills, etc. (You can as well hire us for leadership and governance homework help).
Hard skills are specific capabilities and knowledge. Such as web development, statistical analysis, database management, etc
List around 6 key capabilities. You may delve deeper into the specifics of other technical skills or job titles.
Example:
Data Analysis: statistical analysis, data mining, Google Analytics,
Project Management: performance evaluation, quality assurance, data planning
Do not mention irrelevant skills. For instance, if you are writing a Computer Science resume, do not list veterinary skills.
7. Put references
Insert 3-5 references. They can be of a:
Work supervisor
Professor/Teacher
A character reference (someone who knows you well, like youth group leader, headmaster, and pastor)
Include their names, organization, relationship to you, and contact details
8. Add additional essential Sections
You may also include the details below.
Hobbies and interests: if they are co-curricular activities, highlight your position, organization, and timeframe.
Internship: include internships if you have just come out of school or have been in the market for less than 4-5 years.
Publications: mention your publications. Hyperlink them if they can be found online or create a short bibliography of them if they can't be found on the internet.
Projects: talk about projects if you have handled a number of them, or you can list them under each job description.
Languages
Although you may not know it, some of these additional sections may greatly impact your resume. Just be brief about them.
How Do You Write An ATS-Friendly Resume?
First, let's look at an ATS, then we will discuss how to write an ATS-friendly resume.
So, what is an ATS? An applicant tracking system (ATS) is a program that hiring managers use to manage employees' application process. In layman, an ATS is a robot that screens your resume and recommends to the hiring manager whether you are a good fit or not.
ATS was initially designed for big companies to assist them with the hundreds or thousands of applications they receive daily. However, with time, ATS has been adopted by companies of all sizes.
Why do companies like using ATS?
Over 98% of Fortune Companies use ATS. Why?
ATS are super-productive: they help to save on resources, like funds and time.
ATS systems are unbiased. They do not look at factors like race, gender, and age.
Tips for making your resume ATS-friendly
Perform keyword optimization on your resume. We offer keyword optimization on our resume writing services. You can hire one of our resume makers if you need assistance optimizing keywords.
Choose the right type of resume format. Word documents (.docx. and .doc) are the best formats to use for your resume. Although many people like using PDF formats to preserve resume templates, some ATS are incompatible with PDFs. If you have been told you can upload a PDF version, then the ATS they use is compatible with PDF. If PDF format is not listed, then chances are the ATS is incompatible; in this case, use a word document format.
Don't place essential details in the header or footer. Some ATS cannot properly parse or read the information in these sections.
Avoid graphics, like charts and images. Do not use charts or images to showcase your qualifications, as ATS cannot scan them. Also, the same happens to a cool graphic of your name. Avoid it too.
Use simple bullet points. The ATS may get scrambled information when you use complicated bullet points. Stick to simple ones like an open circle, solid circle, and square.
Use a simple resume template with a straightforward hierarchy. Complex CV templates and formats confuse many ATS and may annoy recruiters. You can trust our team of professional resume writers to provide you with the best curriculum vitae template or even write your entire resume from scratch.
How Will a Professionally Written CV Benefit You?
A professionally written resume will significantly benefit you in many ways. Some of the benefits include:
You will be distinguished from the sea of applicants
It improves your employability
It will touch clearly on your achievements, which will make your employer give you more value.
It bolsters your confidence. Most of us overlook our achievements until they are written down and presented to us.
So, where can you get your resume done professionally? From us, of course. We are among the leading companies on the globe that offer the best resume writing services. Place an order with us if you want to enjoy the above benefits and others.
Frequently Asked Questions
1. How much does it cost to hire a resume writing service?
It will cost a small amount if you choose us to write your resume. We charge the lowest in the industry. It is hard to state the exact quote as many factors are considered, such as the level of employment you are applying for and the nature of your background.
2. Who can help me with my resume/CV?
We can. We provide professional curriculum vitae help for all job positions and employment levels. Place an order with us to get a professional resume.
3. Should I hire someone to write my resume?
Yes, you can pay someone to create a resume. We have tons of top-notch resume builders; you can thus get in touch with us. Some of the reasons why you should hire someone are:
You get a professional CV, which increases the chances of you being interviewed and employed
They will considerably reduce your stress levels.
You'll save so much time
You'll beat the ATS
You'll get an objective opinion about your weaknesses and strengths
4. What should I say on my CV?
Make sure you say something about your personal information, education, skills, and work experience. Also, include a resume summary and references.
Conclusion
Writing a professional resume/CV is a daunting task. Nonetheless, you will reap immeasurable benefits when you write a professional one. Remember that there are important details you should not miss, such as resume summary, educational background, professional experience, and others. Additionally, the CV should be ATS-friendly. Rather than stressing yourself about writing a professional CV, you can turn to us for help, and our CV helpers will create a winning resume for you. We offer unbeatable resume writing services (or Curriculum Vitae Writing services).

---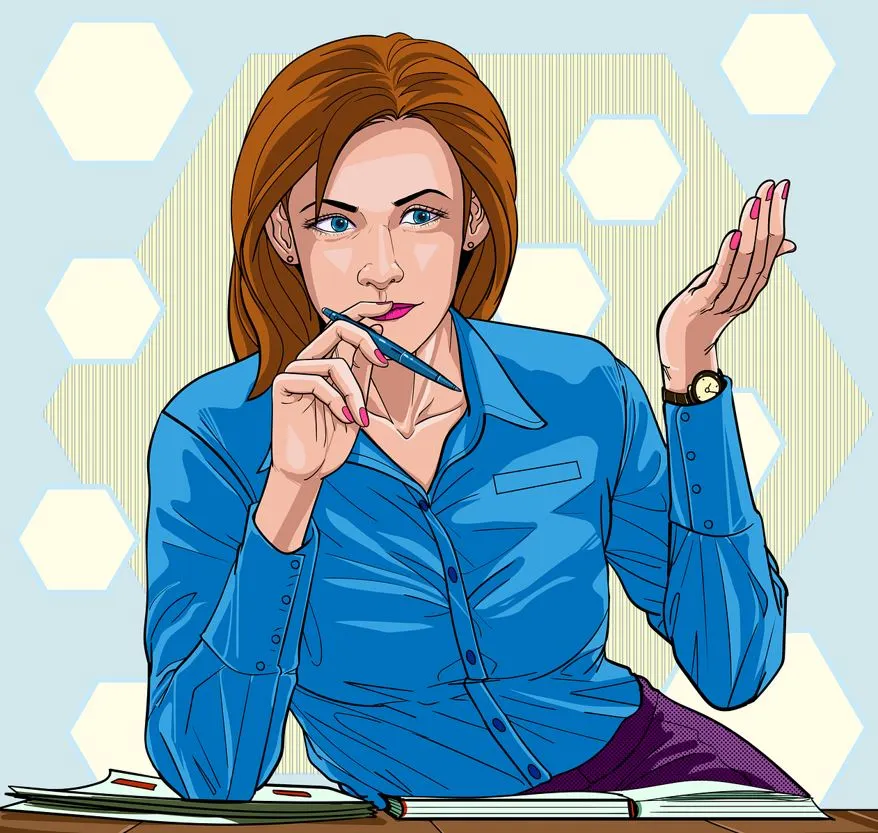 Meet the author
By
Melanie
Melanie is a seasoned writer with more than 8 years of experience. She is passionate about academia and works off the clock to ensure she write the topnotch content for her readers.