How To Prepare For Thesis Defense
Updated:

Writing a long essay was a long and arduous process. Many students are used to shorter essays and may find it stressful to complete such a large project, but if you start early, you will manage. Now that you've completed it, you may feel that the long journey is over. However, you aren't done yet until you defend your thesis. While following the outline of a thesis essay is relatively easy, public speaking in defense of your topic is not. For this reason, we have compiled a list of tips to help you prepare for a good thesis defense, so stick around!
What Is A Thesis Defense?
First, a thesis is a scholarly piece of writing submitted as part of the professional documents required for a Master's qualification. Unlike a dissertation, it does not require new research but simply tests your knowledge in a particular area.
However, a thesis defense is just a general term for an opportunity given to postgraduate students to present their research to a panel of academic professionals. Many view it as an obstacle to their graduation since some people have failed to advance their studies owing to poor research and presentation skills. While the thesis defense has led many to lose out on opportunities, it is simply meant to assess your work and question how you came to certain conclusions.


Are you in need of a high-quality, 100% plagiarism free essay or online class help?
Place your order and get 100% original work.
Why Defend A Thesis?
A thesis is the culmination of all your work in a postgraduate course, and defending it requires you to discuss what you have learned in your research with knowledgeable academics. You may be familiar with genres such as the narrative essay which do not involve this long process, so you seek guidance. Most students take it seriously, but others do a shoddy job. However, these projects (such as the dissertation) aim to contribute research to their respective fields, and the qualifications earned mean that the person is now an expert in their field. As such, the research should be well done, and the results and conclusion should be relevant to the topic as well as helpful.
For this reason, assessing the quality of data presented and the solution it presents for a common issue in the discipline is integral to growth. The thesis defense also allows professionals to see if the research is unique and well-developed, thus leading to better research for the field and if it opens doors for interesting research topics in the future.
Thesis Defense Format
The academic process can be very long and tiring. You need to dedicate years of time and several resources to learn and thereby improve your career prospects. As such, many students feel intense pressure during this period which can be solved by hiring our affordable thesis and dissertation writing service. There are multiple steps you need to be careful to address so as to prevent failure. The most important steps are before, where you may plan out the actual presentation and ensure it fulfills all the necessary details for you to pass. As such, following this format can help you construct a good thesis defense:
1. Present your research study and its contents.
This is the first and most important step of your thesis defense since it is where you explain your research paper, the topic and its importance, the various research methodologies that were available to you, the research methods you chose, the advantages and disadvantages of the research methods chosen, how you overcame these challenges, the conclusion your research led to, and the solutions you propose for the issues noted.
Your audience will not expect you to be a perfect speaker, but it is worth writing short notes on PowerPoint slides that will compile the most important aspects of your work and guide you through your work and help you avoid wasting time on irrelevant details.
2. Answering the thesis committee's questions
Once you have presented the thesis and its details, the committee will ask several questions to determine the merit of your study. The committee also does this to see the logic behind your research and see how it benefits the discipline as a whole. They also want to see the logic behind your conclusions and findings and to assess if you have missed out on any important details or have poor analytical skills. When faced with this step, many students often become nervous and incoherent, but you need to stay calm and remember that they are not out to embarrass you but want to ensure that the research paper is well done.
3. Feedback from the committee
Once you have answered your committee's questions to their satisfaction, you may be asked to leave the room or wait while they deliberate on the quality of your work and if you pass. They might also offer suggestions on how to improve it. Sometimes there is a large audience in the room, and they might want to deliberate separately in another room. However, others might inform you of the results immediately or after some days.
What The Thesis Defense Committee Uses To Judge Your Work
In order to pass on the first try, you need to utilize some measures that are sure to help you present a quality essay by ensuring that you understand what the committee wants to see. As a first-timer, you can benefit from the following tips to aid in a better thesis defense experience:
Meeting the department's requirements for a graduate essay
Have good flow and quality writing skills
Ensuring that the research topic, objectives, and content is clear and logical. You should also meet all the paper's objectives.
Use quality, peer-reviewed, scholarly and relevant sources to back up your claims
Using the best possible research methodologies to perform research
Utilizing your analytical and observational skills that build a clear narrative
Your acknowledgment of criticism towards your theory and how well you can defend your position
How well you can connect the findings and make conclusions that align with them
How do you answer questions about the work, and if it is in-depth and accurate
Why your research is relevant to the topic
9 Tips To Help You Ace Your Thesis Defense
Once you are sure that your essay can sufficiently fulfill the committee's requirements as listed in the above section, you can proceed to implement the following tips:
1. Find out your institution's requirements
Every institution has standards it requires of its students, such as the time frame provided to complete preparation and the schedule. As such, knowing this will help you plan accordingly before the thesis defense day comes around.
2. Speak to your supervising professor
Your instructors are experienced academic professionals who understand what the committee wants. Sometimes, they might even be a part of it, as is seen in the role of a supervisor. As such, seeking advice from them can help you have an easier time since they will offer pointers on mistakes made by others and what led to the success of others.
3. Attend other student's defenses if possible
If possible, attend your fellow students' thesis defense and observe the proceedings. This is because the defense proceedings are often done on a schedule, and you can select a can give you a glimpse of what to expect in your own defense meeting. If hearing others present makes feel that your thesis is not well developed, you should consider hiring our dissertation writing services at an affordable price.
4. Anticipate questions
To limit your chances of failure, look through the main points of your essay and assess what the committee is likely to ask you. While this may seem difficult, it is as simple as looking through your paper and finding holes that can be explained by another part of your essay. For example, a committee member may ask why a certain research methodology was not utilized despite it being appropriate for the research; hence you can anticipate a good answer to similar questions.
5. Prepare a PowerPoint presentation
As mentioned before, it is important to know what to include from your very long essay in your short presentation. This requires you to invest time where you look at the questions likely to be asked and include information on this. You may also write notes that help you focus on what to include in your presentation that helps you answer more questions.
6. Backup your documents
To ensure that your machine does not malfunction and cause you to lose your documents, try to back up the copies in your email or Cloud storage so that you can access them anytime. Your computer may also have difficulties on your thesis defense day, so this is a measure to ensure that you do not have your turn skipped and waste all the energy you put into preparing for this moment.
7. Practice with a friend
Once you formulate a good Powerpoint presentation, test it out with a friend to practice your speaking skills. This exercise will reveal if you need help with stuttering or need more points. Be sure to ask your friend to ask challenging questions, as it gives you insight into how well you can answer questions in the heat of the moment.
8. Arrive early
Be sure that you arrive at the venue early enough to set up your equipment and also to avoid the anxiety that can affect your presentation skills. It can also provide you extra time to plan your presentations and gives you a clear head when deliberating on how to start.
9. Sleep well the night before
You need to be well-rested in order to present properly, so getting enough sleep the night before is crucial. If you sleep late, you will wake up tired and are likely to have a low energy performance, as well as have a significantly lower ability to properly answer the committee's questions.
Frequently Asked Questions
1. How much time will I get to defend my thesis?
It depends, but most schools provide you with one hour.
2. What happens if I fail my thesis defense?
While it is very hard to fail a thesis, the committee will decide if you get a chance to repeat your defense or, in rare cases, discontinue your studies. However, many people often quit due to a lack of funds or poor supervision.
3. Why do students fail their thesis defense?
They may quit their studies, have a very poor defense, or do a shoddy job; hence the research is poorly done and cannot be approved.
4. What if I can't answer a question from the thesis defense committee?
Reply with "I don't know, but I think…." then provide a well-thought-out answer. However, the committee does not expect you to know everything, and they themselves may also be seeking to understand how you approach problems.
5. I need my thesis paper written from scratch. Can your expert writers handle this?
Yes! We offer thesis and dissertation writing services to students from various majors, so do not hesitate to contact us for prompt and quality writing services.
Summary
To sum it up, a thesis defense refers to proceedings where a postgraduate student at the Masters or Ph.D. level presents their research to a panel of academic professionals. If successful, the student earns a postgraduate degree qualification. Usually, the process begins with the student presenting the content of their thesis, answering the committee's questions, then receiving feedback from them once they assess the quality of the work.
The committee will use various metrics to judge the quality of your work, such as if you used quality sources and if your research is relevant to the topic at hand. You need to take note of this, as well as utilize tips such as getting enough rest the night before and anticipating questions that can help you form a good quality presentation. However, some students are stuck or behind on their deadline, and they can benefit from hiring our expert writing services to craft a good thesis or dissertation at an affordable price. If you are one of them, don't hesitate to contact us and get the best writing help available online.

---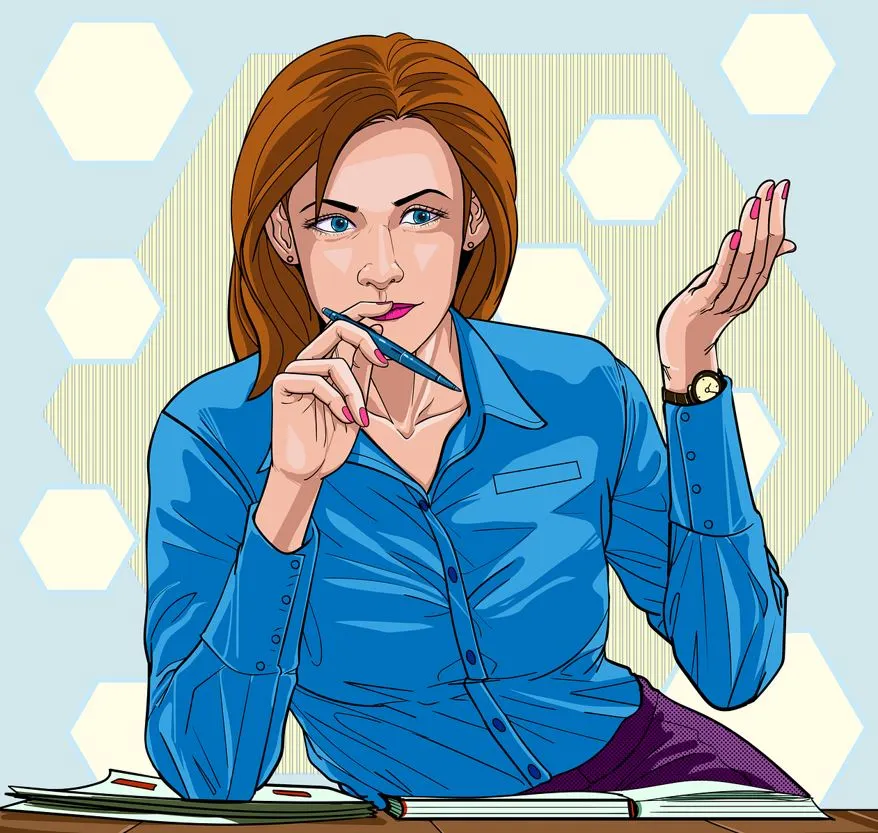 Meet the author
By
Melanie
Melanie is a seasoned writer with more than 8 years of experience. She is passionate about academia and works off the clock to ensure she write the topnotch content for her readers.