Cover Letter Help
Updated:

Have you been scrolling online searching for cover letter help? Don't struggle anymore; we have a solution for you. Our cover letter services are reliable, legit, and affordable. We pride ourselves in crafting winning cover letters that have secured good opportunities for our clients.
We have the best cover letter writers who create personalized and convincing documents. Don't stress yourself anymore; you have done your part to find a great opportunity. Let us assist you by ordering our professional cover letter writing services. You will not only amaze the hiring team but emerge as the most preferred candidate for the position.
Keep scrolling for more details on a cover letter, its purpose, how to write one, its format, our professional cover letter writing service, and some frequently asked questions on cover letter services.
What's a Cover Letter?
A cover letter is a document you write to an employer demonstrating your interest and fitness for the role in their company. You submit this letter along with the resume as you make the job application.
So, the cover letter should give more information about you that isn't in the resume. This document should contain your skills, achievements, and qualifications for the position.
What's the Purpose of a Cover Letter?
Expresses your interest in a particular position or organization
Informs the employer about your qualifications and the reasons why they should hire you
Tells more about your current abilities and future potential
It helps you secure an interview
It helps you portray your organizational and communication skills
How Do You Write a Cover Letter?
You should go through two stages to write a presentable cover letter. The first stage is the preparation or brainstorming, and writing process.
Preparations Before Writing a Cover Letter
This letter markets your skills, training, experience, and achievement for a specific position. Thus, you must brainstorm your background and skills relating to the job. Remember you are introducing yourself to the employer as a stranger, so focus on the professional side.
Again, ensure you take the following approach in your writing;
Analyze the job description – read the job announcement carefully and identify the most critical qualifications for it. How are you best suitable for the role? What do you think the employer will be searching for in the applications?
From this analysis, list the most relevant skills and experiences that will match the job description.
Research the organization – find out more information about the company. What are the organization's goals, history, or fitness in the industry? What is the company's culture? Is it casual, conservative, highly structured, modern, fast-paced, etc.?
Some information, such as its mission, goals, and partners, you can get them from the website. You can also find out more details from the current or previous employees of the company. Again, you can read more about the organization from articles or current social media news. So, the best sites could be LinkedIn, Facebook, Instagram, or other review platforms.
Do you have time for this brainstorming process? If not, we will help you out. Contact our cover letter professional writer with your specific details for the job.
Writing the Letter
Here are the best steps to help you write a winning cover letter;
Always write a new cover letter
Sometimes it's tempting to take another cover letter, change the company name, date, and position, and send it. But this won't serve you right. It's best always to create a custom letter for each position to show its uniqueness and excitement for the job.
Though, sometimes it's okay to recycle some of the strong statements and phrases in your other cover letters. Again, there is no harm in seeking our professional cover letter writing services.


Cover Letter Help is rated 4.8/5 based on 108 customer reviews.
Are you in need of a high-quality, 100% plagiarism free essay or online class help?
Place your order and get 100% original work.
Start with your contact information
At the top of the letter, you should add a list of your basic information. Some of the contact information to include is;
Official name
Pronouns (optional)
Location (optional)
Email address
Phone number
LinkedIn, portfolio, personal website URL(optional)
Only the name, email address, and contacts are mandatory in this section. Under location, give a state or a city. It's more than enough; you don't have to be detailed.
Again, if you feel that adding a portfolio/website is necessary or might sell your skills more, then it's necessary. For example, if you are applying for an architectural, programming, or writing job and have work samples or projects you have carried out before, then use them as a portfolio.
Write your letter to a specified individual
The best way is to use the first and last person's name in the salutation. For instance, "Dear Miss Monicah Molly" or "Dear Ms. Molly". If you aren't sure of the name, then focus on being formal as follows;
Dear ( name of the head of the department you are applying), Sales department, the product team
Dear talent acquisition specialist
Dear recruiting department
Dear talent acquisition
So, the options are dear(first and last name) or dear(position title). Avoid using to whom it may concern or dear sir/madam.
Craft the introductory paragraph
Your introduction matters in this cover letter, just like in any other paper, such as an analytical essay. It should capture the reader's attention and encourage them to read the rest of the letter. Ensure your opening is memorable, friendly, conversational, and relevant to the job.
There are things that you should mention in this section that are very important.
Mention the job that you are applying for – introduce yourself in a way that shows excitement for the opportunity and passion for doing the work
State your reasons why you need the job. You may mention that, like the brand, you can solve a problem they are working on, it's your passion, and more.
Explain why you are a suitable candidate for the role
This section makes the backbone of your letter. The hiring managers want to learn why they should hire you and not others. Show them that you understand what they are searching for by offering matching background information.
Highlight your skills and experiences that match the roles. Cross-check some of the skills listed in the job description or those that appear more than once. Have 3 to five qualifications that you feel will make you excel.
Back up your qualifications with examples and numbers
Academic papers aren't complete without backup from credible sources on your arguments, such as term papers. Likewise, your cover letter will be incomplete if you leave out examples of your qualifications.
Check the list of the qualifications that you have listed above. Think of that accomplishment that makes you stand out. Mention what you previously achieved that the team can't get anywhere in your application. List several unforgettable events and assure them how you would meet the same if hired.
Draft a strong conclusion
A conclusion lets you emphasize your passion for the company or why you are the best candidate. You can still add essential details like your willingness to relocate for the job. End your letter with a reason for them to contact you as a polite call to action.
Also, restate your contact information, so it's easy to spot when inviting you for an interview. Use appropriate closing statements and close with your first and last name.
Reread and edit your letter
This practice is the same that we apply in expository essay writing services to provide quality, flawless papers. So, set aside your letter for some hours to relax your mind and then start rereading. Be keen to check all kinds of errors, grammar, and facts. If possible, ask a friend to proofread it for you. Ensure you make all the revisions correctly.
Which Cover Letter Format Should You Use?
Observe the following format in your cover letter.
Make your letter brief and concise, around one page or less; middle paragraphs can be around 1-3.
Use the block paragraph formatting in the whole letter
The header should be big, bold, and clear
The text should be between 10-12 sizes
Margins balances and between 0.5-1 inch wide
The header matches the resume header with the name and contact information
Address the letter to Dear Miss/Mr. ( Managers name) Dear (first and last name) or Dear Hiring Committee, Talent acquisition specialist, etc.
Sign off cordially and formally - yours sincerely, kind regards, best regards, yours truly, respectfully, cordially, best wishes
Our Cover Letter Help Checklist
When proofreading your letter, we confirm it has the following;
Error-free, grammar, spelling
Best format as outlined above: header salutation, introduction section, body, conclusion section, and signing off.
Consistent with the resume, header, font margins, contact details
Concise, factual
Matches the job description
Has a unique message from your resume
Conveys your enthusiasm for the opportunity
Use formal language and conversational
Types of Cover Letter Help That We Offer
Reach out to us if you need any of the following cover letters;
College student cover letter
Management cover letter
First-time cover letter – (without much experience)
Senior management cover letter
Internship cover letter
Promotion cover letters
Cover letter homework help
Resume writing services
Are you stranded in writing your cover letter? Do you feel lost even after seeking help from your friends or teachers? Worry not; our cover letter helper will write your letter from scratch and in a customized manner. Place an order with us and be assured of getting an interview.
Why Clients Prefer Us for Cover Letter Help
We offer the following benefits to our clients who hire our cover letter writers;
Impeccable customized cover letters- from the best cover letter writers.
Fastest turnaround of one hour.
Unique cover letter – we ensure that your letter is 100% original.
Paying attention to details – we ensure we heed the tiniest details you give us to make your paper unique.
Respect for confidentiality - we always maintain privacy in the services we offer to you. Again, we keep your private data classified and don't share it with anyone.
Frequently Asked Questions on Cover Letter Help
a) Who Can Help Me Write a Cover Letter?
We are here for you when you need cover letter help. We have the best cover letter writers to craft stunning applications for you. Our team uses strong and compelling phrases to grab the recruiter's attention. Be sure the hiring team will read word by word and push them to schedule a meeting with you. So, don't lose that job opportunity, because you never know when to get another one. Hit that dial, and we will relieve you of the stress.
b) Can I Pay Someone to Write My Cover Letter?
Yes, it's okay to pay someone to write your cover letter. Do your diligence in searching for quality and reliable cover letter help. Ensure you get someone who can deliver customized cover letter writing services. Again, choose a platform that offers quality and error-free work with a short turnaround. In our platform, we have the best to offer; consider our cover letter helper.
c) How Much Does it Cost to Write a Cover Letter?
Professional cover letter help is a bit pricey since you involve experts. Our cover letter writers will provide a quality and credible cover letter that will land you a job. Therefore, writing a cover letter page will cost between $15 to $72.
However, these prices will vary depending on the cover letter assignment help you need. Sometimes you have more requirements, and your work may be urgent. So, urgency and more assignment details will call for a high price.
d) Is it Worth Paying for Resume Writing Service?
Yes, it's worth seeking for professional resume-writing service. Consulting experts in the field will help you learn writing tactics that you never knew before. Also, they have mastered the best skills to deliver unique and impressive cover letters. So, don't get a headache, especially with tight deadlines; just seek help.
Conclusion
A cover letter sells your skills, qualifications, and experience to the hiring team. This document sets you apart in a list of applicants seeking the job. Therefore, you need to apply the same zeal in writing this document as you did in job hunting. Having a great resume won't make sense if you can't explain yourself in a letter; someone may assume you just copied the resume. So, to avoid this scenario, request our cover letter help.
We will assist you in securing the job or submitting the best cover letter assignment and getting better scores. Also, we will walk with you as you prepare for the interview to ensure you get the job. Where else can you get such mentorship except our platform?

---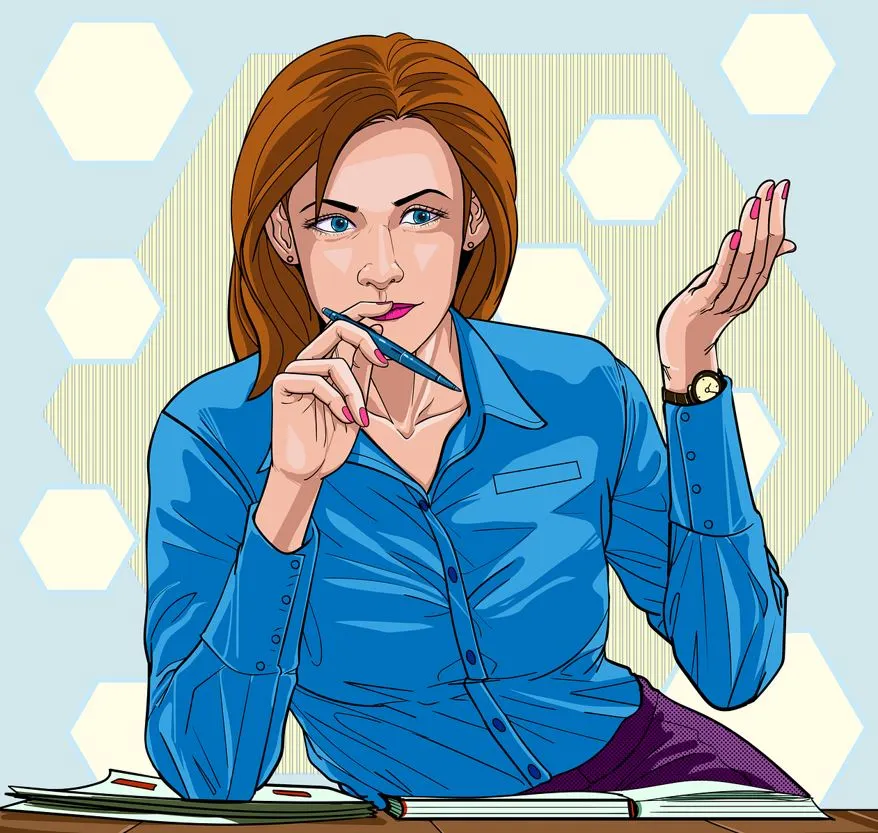 Meet the author
By
Melanie
Melanie is a seasoned writer with more than 8 years of experience. She is passionate about academia and works off the clock to ensure she write the topnotch content for her readers.